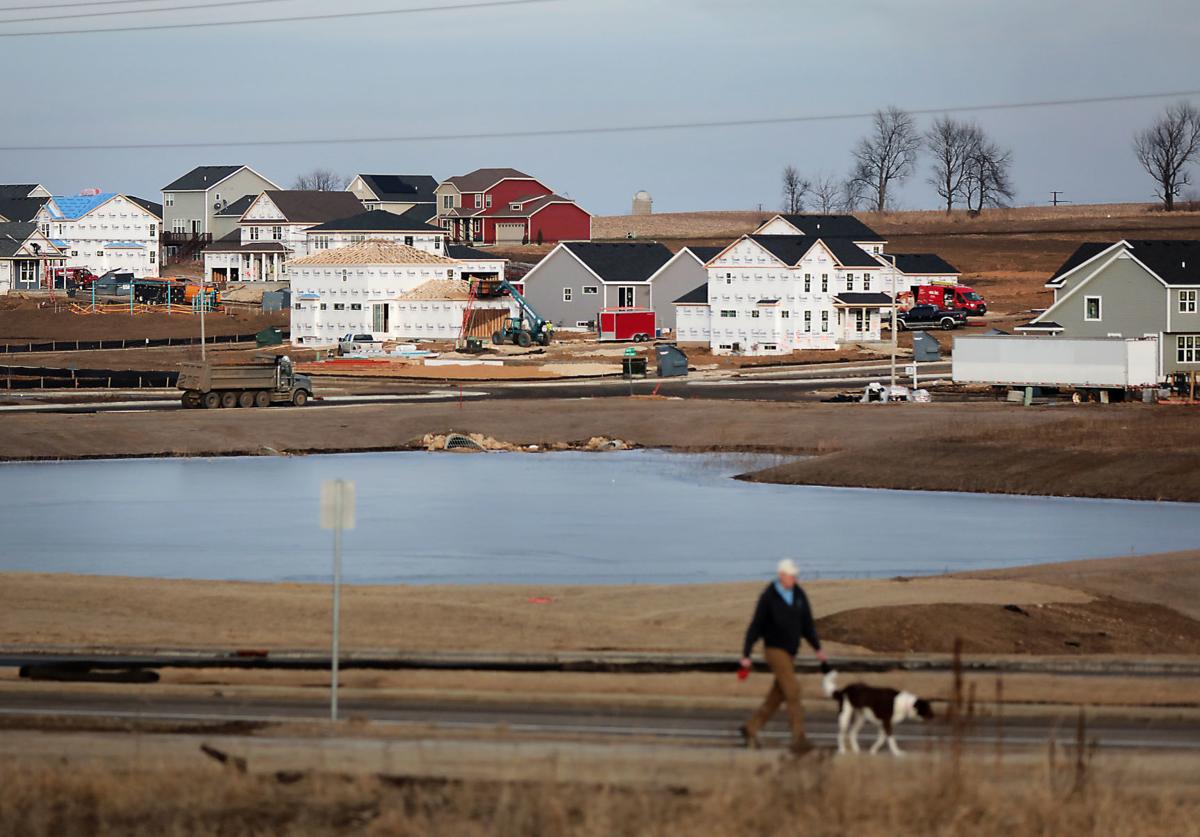 Madison officials are proposing new stormwater design rules that could raise costs for development but also help prevent a repeat of the devastating floods of 2018.
The proposed standards for new projects and redevelopment would ensure sites could handle more frequent and severe storms related to climate change, city officials said.
But developers are raising concerns about potential costs and are asking local government to do its part to protect against flooding, such as by managing lake levels and dredging to ensure water can efficiently pass through the Yahara River chain of lakes.
Many of the proposed ordinances and changes to design rules would ensure development sites now required to handle 100-year storms, or 6.8 inches of rain in 24 hours, can accommodate even heavier rainfalls: 7.7 inches to 9.1 inches in 24 hours, currently rated as 200-year and 500-year events, respectively.
As climate change brings more extreme weather events, "it's extremely difficult to retrofit a fix," assistant city engineer Greg Fries said. "It's much cheaper and efficient to design them from the get-go."
It likely won't be simple or cheap.
For new projects, proposals would require more staff work to design and review systems; more dedication of private and public land for detention ponds and land for overflow when ponds fill and water must be directed to other collector systems; elevating some structures; and potentially larger underground pipes leading to detention basins, Fries said.
For redevelopment, especially on sites that never had detention or volume-reduction requirements, the new standards may push more new buildings to use rooftop gardens or other types of green roof technology, which can be difficult or expensive, he said.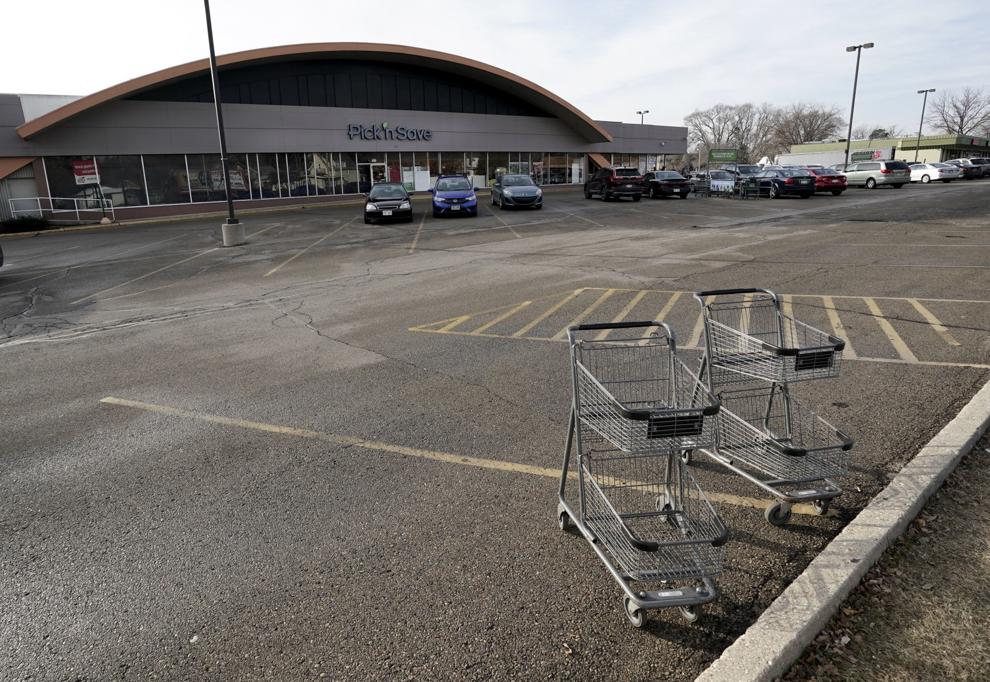 "Climate change is obviously happening. That's not the issue," said Matt Brink, executive director of Smart Growth Greater Madison, which represents the majority of major developers and contractors in the area. "The question is, how do we address this? If this is done in the wrong fashion, it could have a major impact in the future from a construction perspective.
"We're just trying to get our arms around what the cost will be to development and redevelopment," he said. "It's not going to be small, I'm afraid."
The Engineering Division will be seeking feedback from developers after the New Year with formal proposals likely introduced to the City Council in early March, Fries said.
More rain, storms
The proposed rules are emerging after torrential rains — about 11 inches in Middleton, a 1,000-year event — produced flash flooding and sustained high-water levels that overwhelmed parts of Madison and Dane County in August 2018.
Large amounts of water from Lake Mendota raised water levels in the Yahara River, and stormwater sewers acted in reverse, with water traveling up them, making areas of the Near East Side essentially a backwater of the river and Lake Monona. Also, heavy rains overwhelmed infrastructure designed to handle only a 10-year storm, or 4.1 inches of rain over 24 hours, resulting in flash floods on the West and Far West sides.
The event, however, isn't seen as isolated. The city's West and Far West sides experienced flash flooding in 2016 and 2017, and parts of the Isthmus flooded in 2018 and on one day this year.
The Engineering Division's current effort to develop new rules is partially in response to what happened in 2018 but also to new data and modeling, including work being done at UW-Madison, which projects more rain and more severe storms in the future, Fries said.
In the 1970s, '80s and '90s, the area experienced 3-inch rainfalls two to four times a decade, he said. In the 2000s, the number rose to 10 to 12 per decade. The number is also high this decade.
The city's stormwater management ordinance was approved in 1983 and amended many time since then, with current standards adopted in 2014 using data from 2010 and earlier, Fries said. If you factor in more recent data, the city's standards may be insufficient, he said.
Currently, standards for new development require sites to hold water up to the 100-year storm level, usually through creation of a detention basin. For larger events, the site must safely convey water via roadways to a publicly owned property, meaning that, in some rare events, it's OK to flood streets but not structures.
Proposed rules for new development would require detention up to 200-year storm levels through larger detention basins, and safely route overflow from 500-year events through the development. Runoff from 100-year events must stay in the street, while runoff from 500-year events may encroach on private property but not flood structures. Elevations of key buildings must be set above the 500-year water mark.
The city has no flood-control standards for redevelopment, in which impervious surfaces such as rooftops and parking lots are usually replaced by other impervious surfaces.
The proposals for redevelopment would reduce discharge from a 10-year storm by 15% and reduce runoff volume from such a storm by 5% compared to existing conditions. Part of the reductions must be achieved through using green infrastructure such as green roofs or permeable pavement that captures at least the first half-inch of rain over the site's total impervious area.
The idea is to develop a holistic solution rather than moving the problem from one place to another, Fries said.
For new projects in open areas, it means developers must devote more land for stormwater detention, Brink said. For a 100-acre residential development, it could mean sacrificing four lots at a cost of about $600,000, he said. For redevelopments, Smart Growth says it wants better estimates of the cost of installing green infrastructure, he said.
The city should explore incentives for taking those steps, such as lowering park fees or using tax incremental financing, he said.
Fries said the city is exploring other options, including improved pipe and/or inlet capacity, different road designs, rerouting flows, and increased storage and detention.
The city will also analyze more green infrastructure options for private property owners, such as rain gardens and green roofs. Another possibility is a pilot project in which the city is testing precast, permeable surfaces in sidewalks, alleys and private property.
And the city is conducting studies using new technology and 3-D topography to allow engineers to improve the mapping of possible flooding from big events, Fries said.