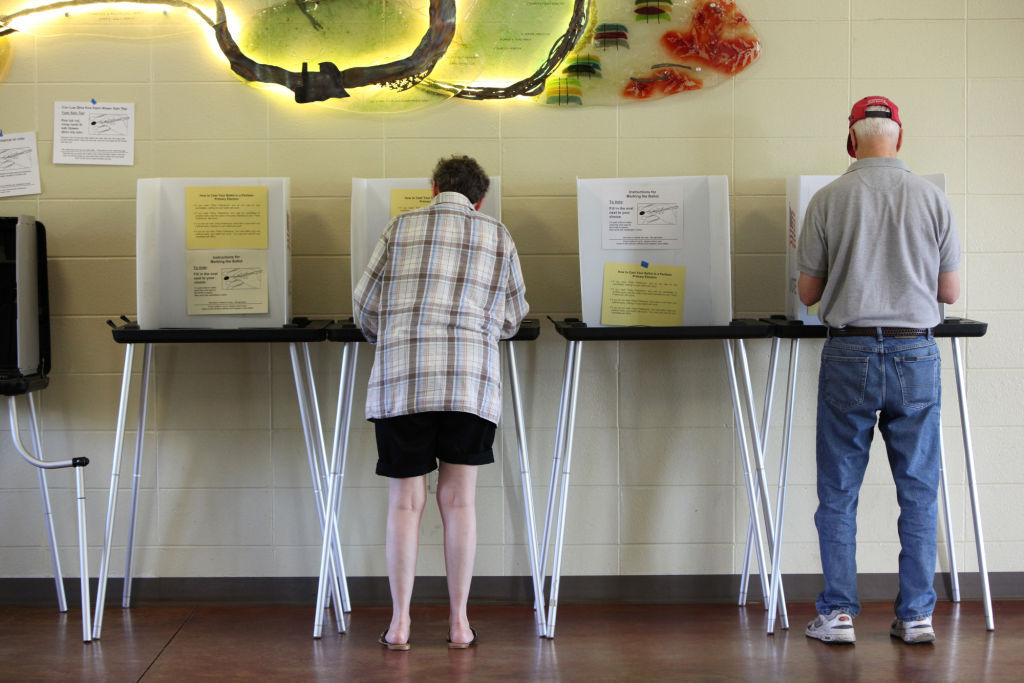 Mayor Paul Soglin on Monday implored citizens to cast ballots as an "act of defiance" to new voter ID requirements that opponents fear could suppress voter turnout in the November election, and he said the city will do whatever it can to help.
The city has scheduled outreach events at more than 30 sites on Tuesday, National Voter Registration Day, and is considering plans to help people get to the state Department of Motor Vehicles to get a photo ID if they don't have one already. City employees are also being encouraged to serve as poll workers on Election Day to minimize possible lines and wait times.
"We are going to exercise our rights to ensure this is a democracy," Soglin said at a news conference Monday, flanked by city Clerk Maribeth Witzel-Behl, Civil Rights Director Lucia Nunez, Senior Center Director Christine Beatty, Ald. Lisa Subeck and Floyd Rose, president of 100 Black Men of Madison. "We are going to vote no matter how many hardships. We are going to do everything we can do to encourage people to get to the ballot box."
The requirement to present a government-issued photo identification at the polls such as a driver's license, passed by the Legislature and signed by Gov. Scott Walker in 2011, had been stalled by court challenges since 2012. It was reinstated Sept. 12 by a federal appeals court.
The requirements are adding about $100,000 in costs for poll workers plus expenses for additional training, staff and printing, Witzel-Behl said.
The Dane County Register of Deeds is providing birth certificates for free to anyone born in the county who needs one to acquire proper identification.
The city has sent notices about the ID requirements to about 1,100 people requesting absentee ballots, and about 100 of those have sent back identification, Witzel-Behl said. Those who need a photocopy of their identification, which can be black and white, can do so for free at any Madison public library.
Now, the city is exploring how to help get the required IDs to those who lack them, especially those with low incomes and the elderly. National studies show about 18 percent of senior citizens and 25 percent of African Americans lack a government-issued photo ID, Witzel-Behl said.
The city is considering using shuttles to take people with limited mobility, child care needs or other transit challenges to state Department of Motor Vehicles offices, Soglin said.
In 2011, the city tested the impact of a voter ID law and learned requirements would add substantial time to the process and necessitate more poll workers, who are paid $12.45 per hour.
For the upcoming election, before the recent court ruling, Witzel-Behl anticipated needing about 1,800 poll workers to cover 2,444 shifts. But now, she said, the city needs 400 more workers to cover 612 additional shifts. As of this week, the city has received confirmations from about 1,555 people intending to work the polls, leaving a significant gap.
The city is looking into how many more citizens it can recruit on short notice and how many city employees may be needed to help , Soglin said. 
City employees can either work the polls rather than their regular jobs with a manager's approval, or they can take vacation time and be paid the $12.45 per hour, Witzel-Behl said.