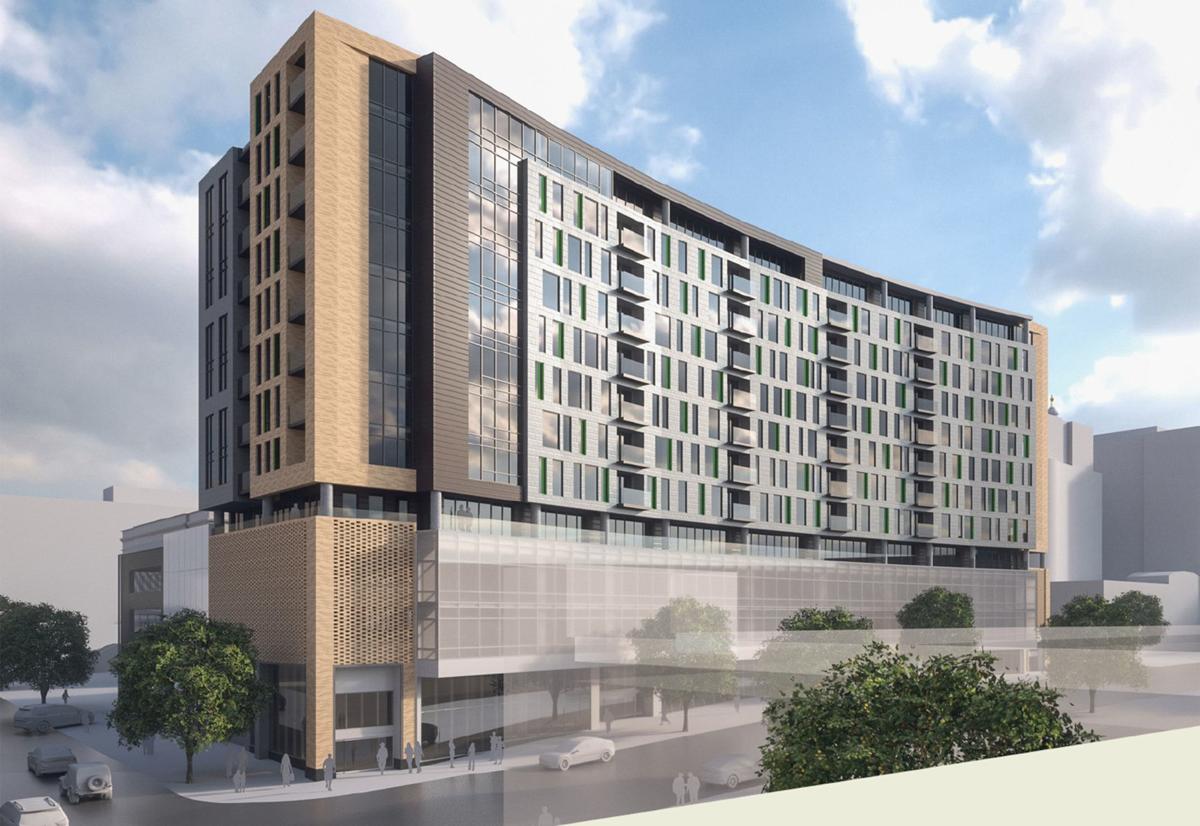 Madison's Finance Committee on Tuesday delayed until June 10 recommending a Judge Doyle Square developer so it can get more information on contractors' plans — or lack thereof — to bring diversity and fair wages to their construction workforces.
The delay is not expected to keep the City Council from giving final approval to a contractor at its June 11 meeting.
But Andrew Disch, political director with the North Central States Regional Council of Carpenters, instead urged the committee to select the Mandel Group, of Milwaukee, saying the group's contractor has a better track record of respecting workers' rights and paying livable wages.
"There is one proposal that stands out in respecting construction workers on the site and that's the Mandel proposal," Disch said.
Richard Arnesen, of Stone House Development, said the contractor the company plans to use, Stevens Construction Corp., pays construction workers above minimum wage.
Gebhardt Development, of Madison, has also submitted a plan for the site.
The Finance Committee requested information from each of the three developers on how their contractors would address hiring apprentices, diversity, respecting workers and ensuring fair wages. It also requested a memo from staff explaining the ways they are allowed to use this additional information when making their decision on which developer to choose.
Ald. Mike Verveer, District 4, a member of the committee, said it is likely they will be able to take diversity into consideration because the city already has an affirmative action ordinance in place that allows them to support the hiring of historically disadvantaged racial and ethnic minorities.
Less clear, Verveer said, is whether committee members will be able to consider the developers' track records of hiring apprentices or working with union contractors to protect workers' rights.
The Finance Committee also wanted more information on how much money is in city Parking Utility reserves because the developers are requesting varying amounts of money from that fund.