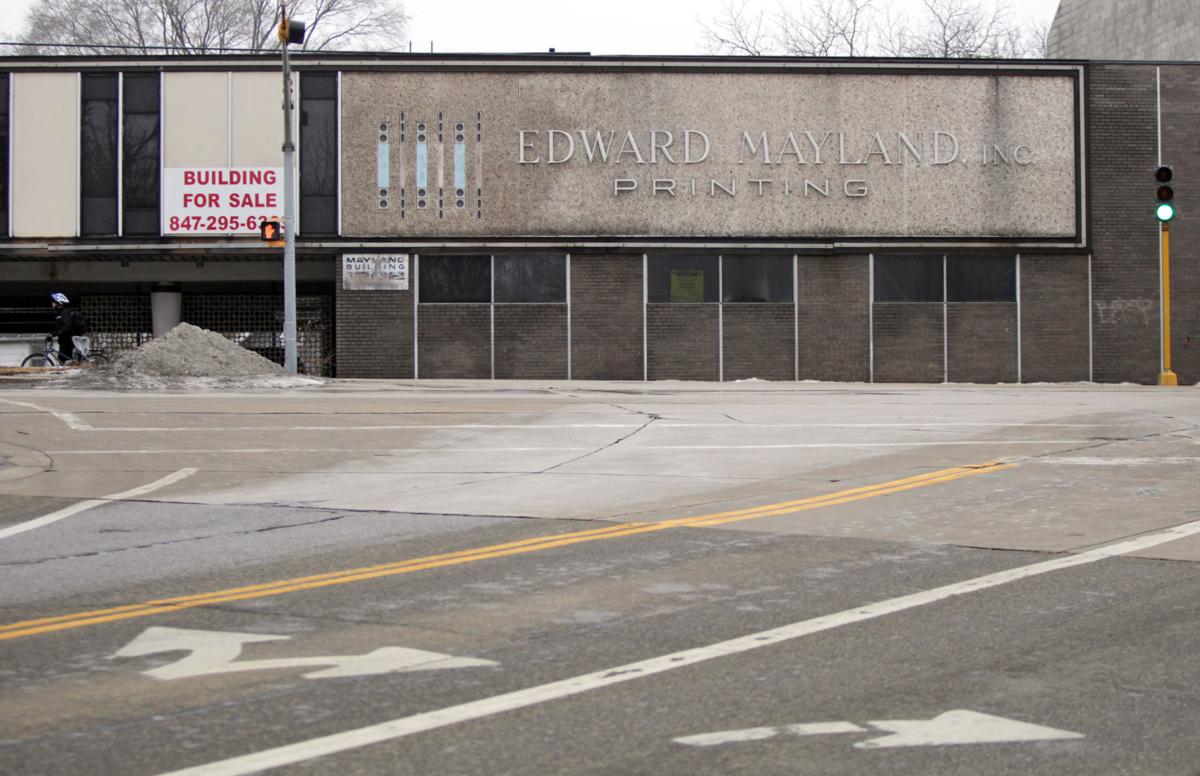 The Madison Plan Commission on Monday approved the demolition of a South Park Street building that has been slated for a homeless housing project, but the future of the project is in doubt over financing.
The former Mayland Printing building, 1202 S. Park St., is now set to be razed this summer. Heartland Housing has proposed a $10.9 million, 58-unit apartment project for mostly homeless individuals for the land. But the nonprofit did not get crucial federal tax credits this year. As a result, the 0.35-acre site will remain vacant until a plan is developed.
David Mayland, one of the members of the family trust that owns the former printing shop, said he wants to go ahead with demolition as the property is "kind of a hazard."
He said his father purchased it around 1962, but the two-story building has been vacant for about a decade. Mayland said that if Heartland isn't able to secure the funds, his family has the option to back out of the contract.
He said, though, that Heartland is still focused on getting funds to construct the project, which would move homeless people into permanent housing and provide services such as substance abuse counseling and mental health treatment.
The parcel is at the intersection of West Olin Avenue and the quickly developing South Park Street.
"It's rare on streets like Park Street to not know what the use is going to be," said Planning Director Heather Stouder.
While no use for the property, which will be seeded with grass after demolition, has been determined, Stouder said whatever project comes forward would most likely appear at the Plan Commission for a conditional use permit based on the site's zoning and area development plans.
Commission members added a condition that the property return to the body regardless of what project emerges.
Chicago-based Heartland opened the city's first permanent, supportive housing project for the homeless, Rethke Terrace, last summer and is opening the Madison Family Supportive Housing project on the Far West Side in 2018.