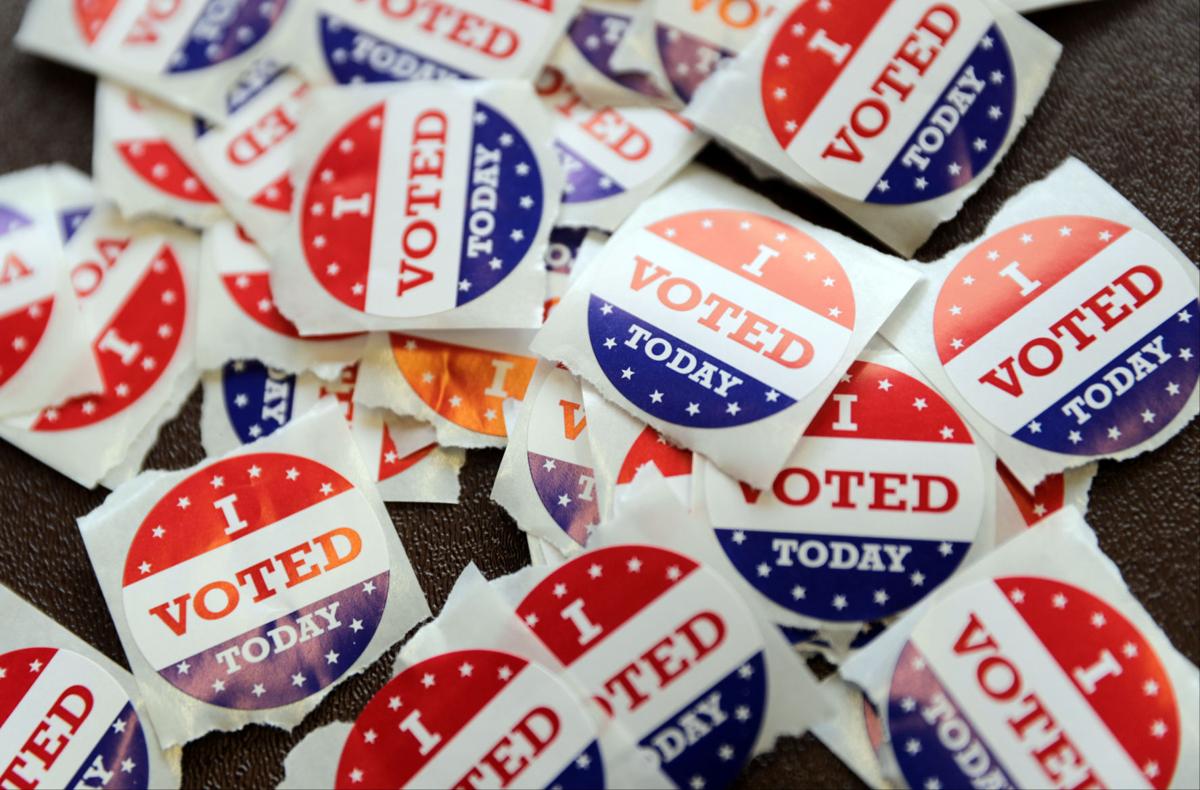 Staff from the Madison City Clerk's Office will accept absentee ballots at parks throughout the city over the next two Saturdays, offering voters a secure alternative to mailing in their ballots amid concerns that they could get lost or delayed in the mail.
Democracy in the Park — which will take place in every community park, neighborhood park and mini park across Madison this Saturday and next — will provide voters with access to registration, answers to questions about the voting process and a secure method for voters to deliver their completed absentee ballot. Poll workers can act as a witness for absentee voters if needed, and those who plan to register to vote at the event should bring proof of address.
The event runs from 9 a.m. to 3 p.m. Saturday and Oct. 3. It will be moved to the following Sunday if there is inclement weather on either date.
The idea came to Madison City Clerk Maribeth Witzel-Behl as she walked her dog across the street from her neighborhood park, after voters had called the clerk's office and asked to drop off their ballots at a secure location close to their homes, instead of sending them through the mail.
The city of Madison purchased 14 ballot drop-off boxes before the August primaries, with grant money from the Center for Tech and Civic Life, but due to high demand across the country, they aren't scheduled to be delivered until the beginning of October. The drop boxes offer residents a secure alternative to sending their ballot through the mail and will be installed at accessible points around the city but, Witzel-Behl noted, they won't arrive in time for a number of voters who already received and are anxious to return their ballots.
So, Witzel-Behl brainstormed other ways of offering secure ballot drop-off options to voters in the meantime.
"Democracy in the Park gets us close to the time that we'll be able to have ballot drop boxes," she said. "We wanted to make sure the pandemic didn't have a negative effect on people as they voted in the November elections."
Poll workers in bright yellow vests will be stationed by "VOTE" yard signs and will wear face masks and sanitize equipment in an effort to mitigate the spread of COVID-19 as they interact with the public. Hand sanitizer will also be provided.
Once the event has concluded, envelopes containing completed absentee ballots will be secured with tamper-evident seals. Poll workers will document both the number of seals and the number of ballots, and transport them to the City Clerk's Office. There, both the seal number and the ballot number will be verified by officials. The clerk's office will scan the barcode of each envelope by the next day so that voters will be able to check the status of their ballot by the following Monday on MyVote.wi.