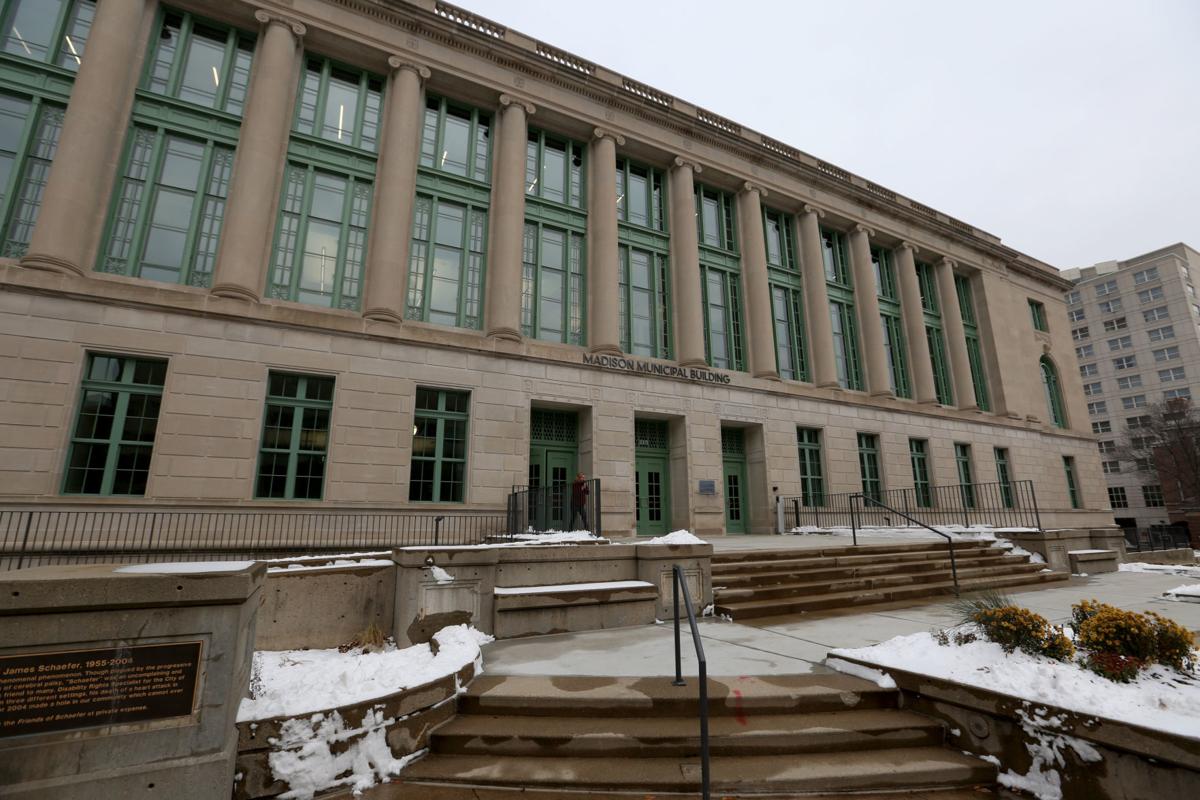 Madison city employees are now being required to wear cloth face coverings while on duty during the COVID-19 pandemic, Mayor Satya Rhodes-Conway announced Friday.
In response to the new coronavirus outbreak, the Centers for Disease Control and Prevention and Public Health Madison and Dane County are recommending that all individuals wear a face covering when going out away from their home, Rhodes-Conway said. Although surgical masks are in short supply during the pandemic, washable face coverings can provide much the same benefits of surgical masks and can reduce the likelihood of transmission, she said.
"City workers serve the public every day," the mayor said. "Using face coverings is just another small way we are all working to flatten the curve and protect the most vulnerable in our community against COVID-19."
Golf courses open
City golf courses opened Friday following Gov. Tony Evers latest order that golf courses throughout the state may reopen, though not clubhouses and pro shops. The city's Parks Division is working closely with local health officials to ensure a safe golfing experience to help prevent the spread of COVID-19, Rhodes-Conway said in her blog late Thursday.
To maintain standards of social distancing, the city is adjusting tee time intervals from eight minutes to 12 minutes, and golfers must reserve tee times by credit card in advance, either online or by calling the specific course directly , the Parks Division said. The clubhouse will be closed and golf carts are not permitted. Port-a-potties will be available.
For now, the city will not offer food or beverage, but staff is working with Public Health for possible "curbside" service, she said.
More library services
The Madison Public Library is now offering centralized telephone reference service, the mayor said.
To speak with library staff, call 608-315-5151 between 11 a.m. and 7 p.m., seven days a week, for as long as the library remains closed, she said. Library staff can help with questions about library cards, online collection access, ebook and downloadable audiobook support, social services referrals, reference and homework questions, and more.
For those who need help finding access to the internet, library staff can assist in locating nearby public Wi-Fi, or provide information about free or low-cost internet access plan options and contact information to request internet access from private companies or public assistance programs.
Library staff are also working with partners in the South Central Library System and with Public Health Madison and Dane County to explore options for curbside service. Additional information about the possibility of curbside service will be announced by May 1.
Transit and parking moves
Metro Transit continues to operate at reduced levels with riders entering and leaving from the rear door . Bus drivers have been issued KN95 masks to help keep them safe.
The city will extend the current suspension of all on-street meters, residential permit only restrictions, one- and two-hour time-limit restrictions in non-metered areas, street sweeping and Clean Streets-Clean Lakes program parking, the mayor announced Friday. The suspension was supposed to end Sunday but is extended through May 25th, she said.
All other parking restrictions still must be followed.