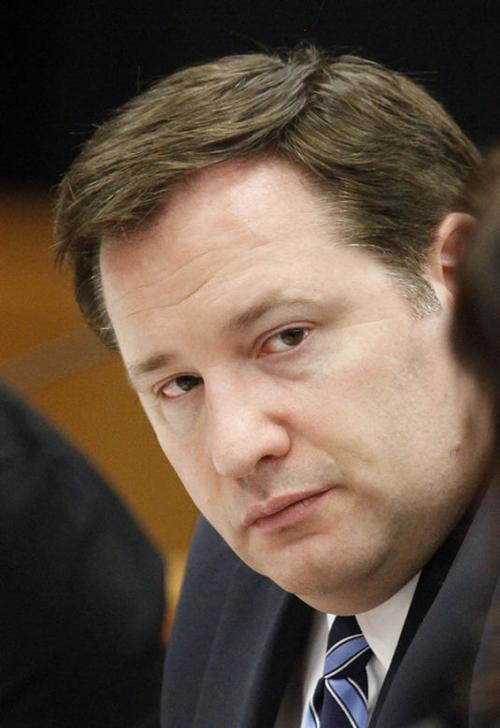 In dramatic fashion after 15 ballots, the Madison City Council on Tuesday chose veteran Ald. Mike Verveer as its next president, and then quickly chose Ald. Marsha Rummel as president pro tem.
Verveer, a latecomer to the council president race, defeated both members of the previous leadership team — former President Denise DeMarb and pro tem Maurice Cheeks — who in a rare break from tradition both sought the position. Usually, the president doesn't seek a second term and the pro tem is elected to the job.
On the final ballot, Verveer, 4th District, received 11 votes; DeMarb, 16th District, got seven; and Cheeks, 10th District, received one.
You have free articles remaining.
In seeking the job, Cheeks gave an inspirational speech touting his life experience and capacity to bring the council together, while DeMarb stressed experience and accomplishments in the past year. Verveer had not sought or lobbied for the position in previous days but allowed his name to be put into nomination as a unity candidate.
"To me, this is all about the institution of the council," Verveer said.
In the race for pro tem, Rummel, 6th District, defeated Shiva Bidar-Sielaff, 5th District, by an 11-8 vote on the first ballot.
In other business, the council:
Increased the rates for metered parking and residential parking permits, which will bring an annual revenue increase of $320,500. Among the changes, most Downtown meter fees will rise by 25 cents to $2 per hour and residential permits will increase by $7 to $28.
Delivered $170,000 in impact fee reserves for a neighborhood park in the Allied Drive neighborhood.
Approved a $250,000 Madison Capital Revolving Fund loan to Sherman Plaza to help make parking lot improvements to property at 2817 Sherman Ave., which is now occupied by Pierce's grocery store but to accommodate use of the Willy Street Co-op.