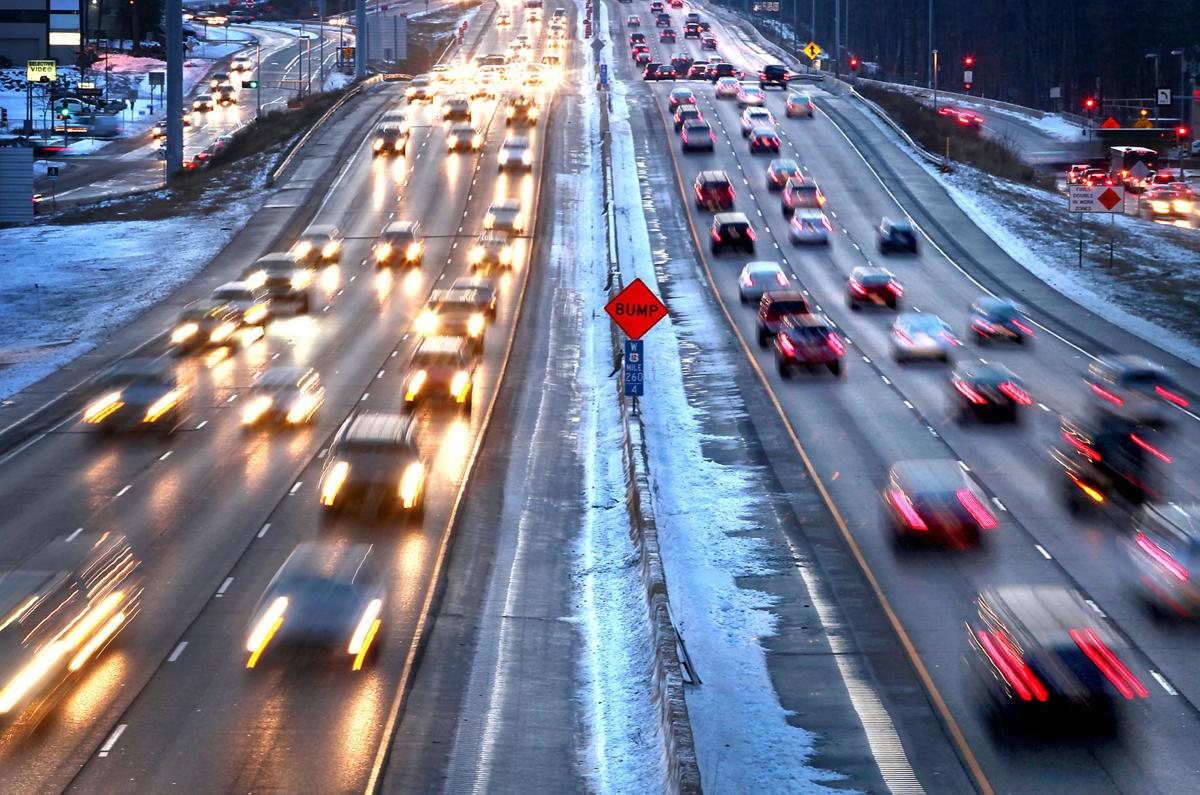 Despite options to lower a vehicle registration fee on Madison residents to $35 or make the tax temporary, the Madison City Council on Tuesday passed a $40 fee, which will be the highest in Wisconsin and take effect Feb. 1.
Mayor Satya Rhodes-Conway said she proposed the vehicle registration fee, also called a wheel tax, in her 2020 operating budget because the city faced an $11 million budget hole. She said without the fee, layoffs of city staff may have been necessary.
"Budgets require tough choices, and we can't do everything that we want to do," Rhodes-Conway told council members. "I do not want to have to do a vehicle registration fee. It's not my first choice — not by a long shot. It's not my second choice, it's not my fifth choice, it's not even my 10th choice."
Rhodes-Conway said she would prefer to raise property taxes or enact a city income tax, but state laws prevent her from doing so. The state has enacted strict levy limits for property taxes, and the city is already almost at the limit in this year's operating budget. Other revenue options prohibited by the state include a city sales tax or local gas tax.
Council members voted 11-8 to adopt the $40 wheel tax during Tuesday's special session.
The council had to hold a special meeting to pass the fee by the end of October to prevent losing $550,000 in projected February revenue. Had the council waited until its regular Nov. 5 meeting, the earliest the fee could take effect would be March 1 because the city needs to give the Wisconsin Department of Transportation at least 90 days notice.
Those who voted against it said many of their residents opposed the tax, but the council members did not propose other ways to close the budget gap.
"This tax will definitively cause folks to fall through the cracks," said Ald. Barbara Harrington-McKinney, 1st District, who voted against it.
Ald. Keith Furman, 19th District, said he dislikes the fee but voted in favor because it will "allow us to have a balanced budget." He said refusing to adopt the fee now would be pushing budget problems "down the road" to 2021.
What will the fee be used for?
The $40 wheel tax will bring the total annual registration fee for Madison residents up to $153 for most vehicles.
Projected to generate $7.9 million annually, the wheel tax will improve Metro Transit service — and particularly advance Bus Rapid Transit.
Many council members have said they consider the tax regressive, hitting low-income residents harder than those who are better off. In September 2018, the council rejected a $17 wheel tax proposed by former Mayor Paul Soglin.
Several council members said they have been inundated with emails from constituents expressing opposition to the fee and that many — if not most — residents are against it.
On Oct. 21, the Finance Committee approved a budget amendment proposed by council President Shiva Bidar, 5th District, to provide 2,500 $40 gift cards to recipients of federal Women, Infant and Children assistance to offset the proposed wheel tax.
The fee would free up about $3.6 million in property tax revenue to maintain funding for police, fire, library and other basic city services, the mayor has said.
Other revenue from the fee would be used to:
Start preparations for Bus Rapid Transit, a high-frequency, high-capacity, limited-stop service that Rhodes-Conway hopes to have in place by 2024 to reduce vehicle traffic.
Increase bus service on the city's South and Southwest sides, including adding more night and weekend trips.
Retain about 32 positions at Metro Transit, the city's bus service.
Provide 750 free summer youth bus passes.
Increase the number of free bus passes for low-income residents from 450 to 600.
City transportation director Tom Lynch said these improvements will help make the city's bus service more equitable because low-income residents and African American residents face disproportionately high travel times.
"Yes it may be regressive, but we are doing our best to make the impact less," Rhodes-Conway said.
Fee will 'transform' city transportation
In future years, Lynch said, revenue from the wheel tax will go toward annual operating costs for the Bus Rapid Transit system. He said having that wheel tax funding for BRT will help the city secure federal grant funding for the project.
The upfront cost of building a BRT system is estimated at $120 million to $130 million, but up to $100 million could come from federal grant money.
Lynch said the grant application requires the city to show its commitment to Bus Rapid Transit in the operating budget.
During public comment at the meeting, Robbie Webber, a former Madison City Council member, said without the wheel tax "there's no chance we will get the federal funding."
"I am going to urge you to pass this local vehicle registration fee because we need to transform our transportation system," Webber said.
She noted that Madison's population is growing, causing significantly more traffic that the Isthmus won't be able to handle unless the city "tears down neighborhoods" to expand roadways.
Rhodes-Conway said Bus Rapid Transit will help the whole city by reducing traffic, making the air cleaner and reducing emissions that contribute to global warming.
"(The fee) will benefit each and every one of your districts," Rhodes-Conway said. "In the long run, what we are doing here is fighting to reduce traffic congestion. And so whether you ride the bus or not, transit benefits you."
Amendments unsuccessful
Ald. Grant Foster, 15th District, proposed reducing the fee from $40 to $35, while Alds. Samba Baldeh, 17th District, and Sheri Carter, 14th District, proposed that the tax expire on Jan. 31, 2026.
Foster would have balanced the budget by cutting $1.31 million in operating expenses and increasing property taxes almost right up to state levy limits. The city has $162,000 left that it can levy.
"I've been hearing a lot from my residents and folks around the city about their concern and frustration with the tax," he said Tuesday. "It's a small start. If there's an opportunity to reduce it, we have a responsibility to do it."
Harrington-McKinney also proposed reducing the fee to $20, but did not specify the budget cuts she would make to support that decrease.
All of the amendments failed.
Foster's proposal failed in part because it cut the funding in the operating budget that will go toward the BRT operating costs in the future, which would put the federal grant funding for the system in danger. It also would have prevented the city from adding more police officers to the operating budget.
Lynch said an expiration date would signal that the city is not committed to BRT, also putting grant funding in jeopardy.
Furman voted against all of the amendments, noting that some council members did not offer solutions on "how to fill what (would) be a very very large gap" in the budget.
"It's easy to say no to this stuff, but we have to be real," Furman said. "This vehicle registration fee is something we need now, and if it's something that we don't need a year from now or two years from now, there's nothing that stops this body from getting rid of it."
The council will take up the operating budget and the capital budget Nov. 12.
Get Election 2020 & Politics updates in your inbox!
Keep up on the latest in national and local politics as Election 2020 comes into focus.