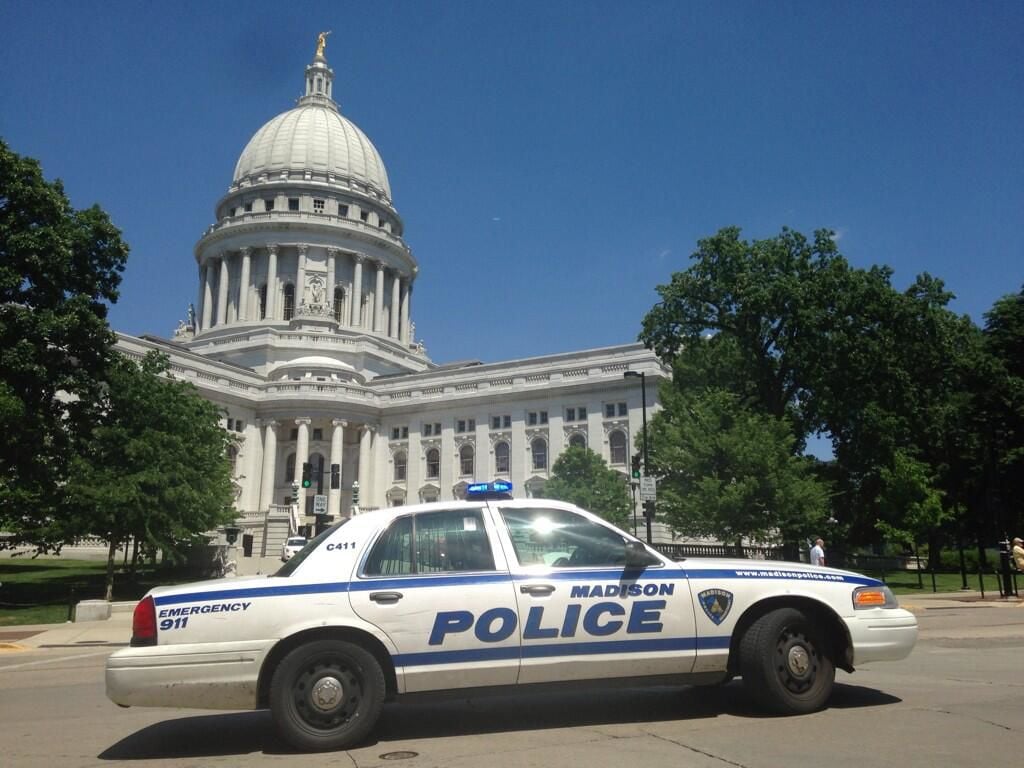 Despite scant financial wiggle room due to state levy limits, Madison City Council members are seeking to add police and firefighters and make other changes to Mayor Satya Rhodes-Conway's proposed budget for 2020.
The proposals would also bring cuts in other parts of the mayor's budget, including funds for positions in Metro Transit and for Bus Rapid Transit.
"Overall, the things folks are trying to add, for the most part, are not a problem," Rhodes-Conway said after more than 20 proposed amendments were released Friday. "If we had the money, sure. It's mainly the proposals to cut that I have problems with."
The mayor said she will be protective of funding for transit and BRT. "We have to be making these investments," she said.
The council will begin to make final budget decisions at 5:30 p.m. on Tuesday, with meetings also scheduled for Wednesday and Thursday if needed.
Council members are offering competing proposals to add more police.
Alds. Zachary Henak and Michael Tierney are proposing to add six officers midway through the year, for an initial cost of $335,830 and an annual cost thereafter of $536,400, and make reductions of $343,061 in other areas of the budget to offset costs. Ald. Mike Verveer and five others want to add three officers at an initial cost next year of $168,000 and an annual cost of $268,200 thereafter, and move $45,000 from the operating to capital budget to offset costs.
The council members also offered related amendments to the capital budget to purchase equipment and vehicles.
Rhodes-Conway's budget delivers $5 million more for the Police Department, a 6.5% increase, including money for four officers formerly covered by federal grants, pay and benefit increases, mental health training and wellness initiatives for officers.
But it left the department's authorized strength flat at 478 sworn personnel, a move former Police Chief Mike Koval said in July would necessitate moving 12 positions back into regular patrol from units focusing on neighborhood policing, gangs and other proactive work. Koval, who had long complained of inadequate police staffing, retired Sept. 29 with one day's notice.
You have free articles remaining.
Amid the efforts to add police, Ald. Paul Skidmore and Tierney are proposing to remove $200,000 for an independent police auditor and instead create a committee to provide oversight in developing a position description.
Meanwhile, Henak and Tierney are proposing to add 10 firefighter paramedics to staff an ambulance to be housed at Station No. 14 on the Southeast Side at a cost of $577,600 in 2020 and $826,000 a year in future years, and to make $499,432 in reductions in other areas to offset the cost.
Council members also offered competing amendments to add the 10 firefighters but to make reductions in other ways.
They offered related amendments in the capital budget to buy equipment in 2020 and the ambulance in 2021.
The mayor's budget also delivers a $4.2 million increase for the Fire Department and an $800,000 increase in the city's share of public health costs, but it does not increase the number of sworn positions in the Fire Department.
The city's Finance Committee earlier refused similar amendments to add police officers and firefighters.
Among proposed amendments, several council members are seeking to add another $500,000, for a total of $5.5 million, to the city's Affordable Housing Fund.
And Ald. Samba Baldeh is proposing to provide $16.6 million in 2021 and 2022 in the nonbinding, five-year Capital Improvement Plan for the Reindahl Imagination Center on the North Side. The mayor, in her proposed budget, had moved the project once slated for 2022 to a new category called the "horizon list," which includes projects that are not yet ready to be in the new five-year plan. Those projects now have no specific timeline.
The city's Finance Committee has already made adjustments to the mayor's proposals.
The committee on Oct. 21 approved 13 of 25 amendments to the mayor's original $340.4 million operating budget but rejected all cuts, leaving just $136,398 in additional spending before the budget hits state levy limits. The committee's $340.7 million operating budget, now before the council, would increase city taxes by $91, or 3.5%, to $2,678 on the average value home, now assessed at $300,967.
The increase does not include the new $40 per vehicle wheel tax.
On Sept. 20, the Finance Committee approved 13 of 15 amendments to the mayor's proposed capital budget, raising Rhodes-Conway's initial $170.6 million proposal in new funding to about $172 million. The capital budget, as amended by the committee and now before the council, relies on $93.7 million in borrowing and $78.3 million from outside sources.
[Editor's note: This story has been updated to correct the spelling of last name of Ald. Zachary Henak.]