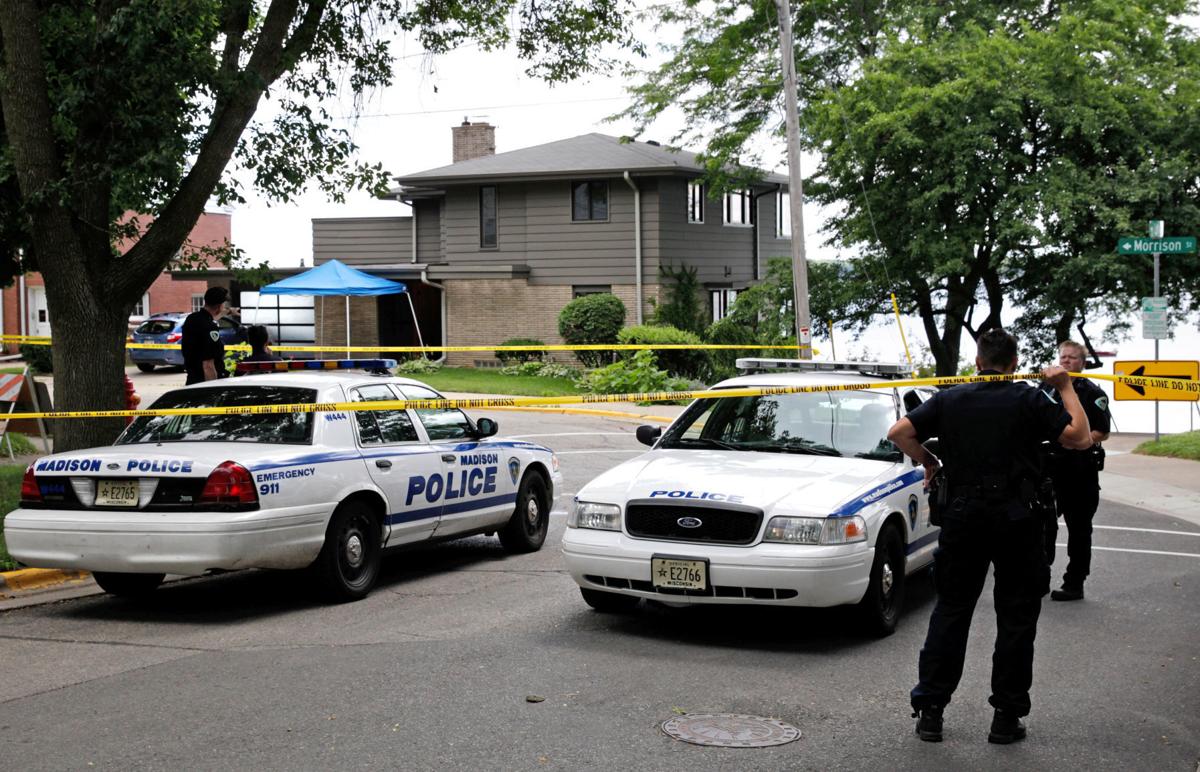 Council members offered three competing budget amendments to boost police staffing by between three and 12 sworn personnel, and to add 10 firefighter paramedics to staff an ambulance at Fire Station No. 14 on the Southeast Side.
No council member offered an amendment to reduce or eliminate the mayor's controversial $40 vehicle registration fee, also known as a wheel tax, on Madison residents. The fee would help close a projected $11 million budget shortfall, extend bus service to the city's South Side, and begin the initial, $130 million first phase of a Bus Rapid Transit initiative that was a stated priority in the mayor's spring campaign.
But council President Shiva Bidar-Sielaff proposed spending $100,000 to administer a program providing 2,500 $40 gift cards to recipients of federal Women, Infant and Children assistance to offset the cost of the proposed wheel tax.
Under the mayor's proposal, city property taxes would increase by $87.90, or 3.4%, to $2,674.84 on the average-value home, now worth $300,967.
"I delivered a balanced budget that represents what I've been hearing in the community," Rhodes-Conway said. "The council has to do the same. Obviously they're not there yet."
The mayor's budget delivers $5 million more for the Police Department, a 6.5% increase, including money for four officers formerly covered by federal grants, pay and benefit increases, mental health training and wellness initiatives for officers.
But it left the department's authorized strength flat at 478 sworn personnel, a move former Police Chief Mike Koval said in July would necessitate moving 12 positions back into regular patrol from units focusing on neighborhood policing, gangs and other proactive work. Koval, who had long complained of inadequate police staffing, retired on Sept. 29 with one day's notice.
Ald. Paul Skidmore, the council's most outspoken advocate of the Police Department, is proposing to add 12 officers to begin their training in May at a cost in the first year of $671,700 and $1.07 million a year after that. Alds. Barbara Harrington-McKinney, Zachary Henak and Sheri Carter, want to add six officers, costing $335,830 the first year and $536,400 a year thereafter. And Ald. Mike Verveer is seeking to add three officers at an initial cost of $168,000 and $268,200 a year in subsequent years.
Harrington-McKinney and Skidmore would remove $200,000 in funding to create an independent police auditor, a top recommendation of a private consultant's study of the police department and a special city committee reviewing study recommendations.
The mayor's budget also delivers a $4.2 million increase for the Fire Department and an $800,000 increase in the city's share of public health costs, but it does not increase the number of sworn positions in the Fire Department.
Henak and Ald. Michael Tierney are proposing to add $637,400 for a partial year — $826,500 annually — to add 10 firefighter paramedics to staff an ambulance at Fire Station No. 14, which opened this year. The move would also require an amendment to the capital budget to deliver $387,000 for an ambulance and equipment.
Rhodes-Conway said she's comfortable with her proposed budget and was cool to proposals to add more police and other amendments that would dramatically raise spending. She said it seems "irresponsible" to cut funding for the police auditor given the consultant and committee recommendations.
All told, the 26 proposed amendments would add $1.1 million in spending, based on adding 12 police officers. The city's Finance Committee will consider the amendments at 4:30 p.m. Monday.
The mayor said she would oppose changes to some elements of her proposed budget, including those that would bring layoffs or significant decreases in core services.
"There are many good ideas on this list," she said. "The question is, how do you pay for them? It will be interesting to see what they do on Monday."
After the Finance Committee makes changes on Monday, the City Council will make final decisions on the operating and $172 million capital budget, already amended by the Finance Committee, the week of Nov. 12.
Get Election 2020 & Politics updates in your inbox!
Keep up on the latest in national and local politics as Election 2020 comes into focus.