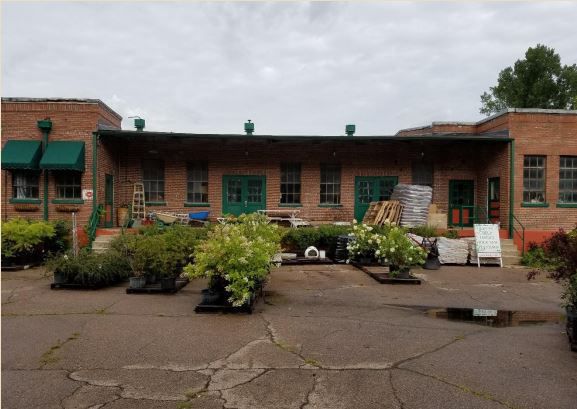 A $343,000 tax incremental finance loan for an East Side affordable housing project was denied by the Madison City Council on Tuesday amid concerns about the potential health effects of a nearby metal-casting factory.
Council members voted 13-6 in favor of the loan, falling short of the 15 votes needed to amend the city's 2017 capital budget.
The $15 million project proposed by Stone House Development calls for an 80-unit building with 68 lower-cost units at 134 S. Fair Oaks Ave. Opponents are concerned that possible soil and air contamination from nearby metal fabricator Madison-Kipp Corp. facilities could affect the building's residents.
"If I would not live there, I am certainly not going to vote for someone else to live there," said Ald. Barbara Harrington-McKinney, 1st District.
Mayor Paul Soglin tried to defer the vote until the council's March 7 meeting to garner the votes needed, but members wanted to make a decision Tuesday.
Ald. Matt Phair, 20th District, said more affordable housing, particularly near the core of Madison, is a "huge need" for the city, a sentiment shared by others. But council members were divided on whether the location would be safe.
Madison-Kipp has spent millions of dollars investigating and cleaning up contamination spills, and paid $7.2 million to settle pollution-related lawsuits brought by neighbors.
You have free articles remaining.
Helen Bradbury, Stone House president and co-owner, said the developer addressed potential pollution with "extra due diligence," adding that the TIF funds could mean a "live or die" situation on an application to receive federal tax credits that is due by Friday.
In November, the council approved $1.35 million for the project from the city's Affordable Housing Initiative Fund.
Betty Socha, a hydrologist hired by Stone House to test the site's soil, said there was some contamination typical of levels seen on the Isthmus and East Side.
"There are challenges. That's why TIF dollars have been invested in the redevelopment of challenged sites, to return them back to the city, to the people," said Ald. Larry Palm, 12th District.
The site, which now houses the Fair Oaks Nursery, is in a largely mixed-use neighborhood with houses, retail and industry.
"The issue that remains is something that the developer can do nothing about and that is its neighbor, Madison-Kipp," said Ald. David Ahrens, 15th District.
John Hausbeck, public health supervisor at Public Health Madison and Dane County, said none of the available data on air or soil pollution rose to the level of being a health hazard.
Ahrens was particularly critical of the analysis of the location, saying enough hasn't been done to study the health effects of potential air pollution from the Madison-Kipp plants.
Also Tuesday, the council voted to reject bids for the renovation of the Madison Municipal Building after estimates came in far above budget. City staff will seek new bids on a scaled-down project in late March.