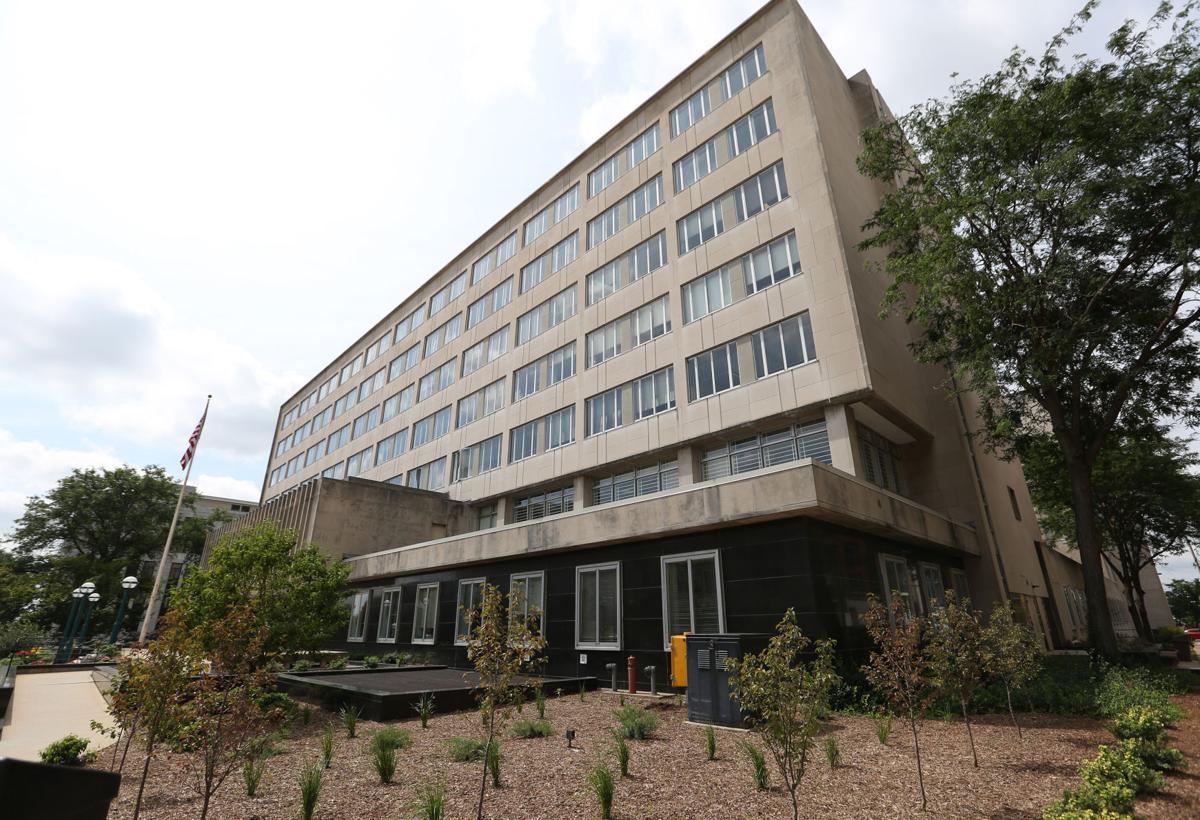 The city of Madison is giving Rule Enterprises and Movin' Out Inc. nearly $2 million to help build a low-cost housing project on the city's South Side.
At its meeting Tuesday, the City Council unanimously approved providing up to $1.8 million from the city's Affordable Housing Fund to help support the apartment portion of a six-story building planned for a city-owned lot at 1402 S. Park St. The funds are nearly one-third of the $5.5 million the city allocated to spend on affordable housing projects this year.
Milwaukee-based developer Rule Enterprises was selected to construct the $41.3 million project, which also includes a 24,000-square-foot grocery store and a 345-space parking garage.
Luna's Groceries, a small Latino-run store in the Allied Dunn's Marsh neighborhood, will operate the grocery store. Rule is partnering with Movin' Out, a local nonprofit focused on providing housing solutions to adults and families with disabilities, to develop the low-cost housing.
Plans for the housing include 150 rental units, 94 of which would be affordable for those with incomes at or below 50% of the county median income, which would be $45,200 for a family of three. Some would be geared to those at 30% of the county median income.
Ald. Tag Evers, who represents the area, said a larger portion of the units will be low cost, and they'll be much less expensive than units in other affordable housing projects. For instance, the apartment building being developed on Judge Doyle Square Downtown will only reserve 37 of its 162 units for those with incomes at 60% or 80% of the median income.
Evers said teachers, nurses, firefighters, first responders and many others contribute to the city but are "not making the big bucks."
"If they're not able to live in the city where they work, what does that mean for us as a community?" Evers said.
The project would be completed in two phases. The first is the six-story building with the 150 housing units, parking garage and grocery store. A five-story second phase, with no cost details as yet, would have 80 housing units.
Robot ordinance
Also Tuesday, the council passed an ordinance that will prohibit the use of delivery robots everywhere in the city except for UW-Madison's campus.
The Starship Technologies autonomous robots that have been delivering food from the university's dining halls to students' dorms will not be affected.
If the university wanted to expand outside of campus — which it has said it doesn't — the school would need the city's permission. Any other companies interested in deploying a fleet of robots would need to do the same.