During a more than nine-hour meeting that stretched from Tuesday into the early-morning hours Wednesday, the Madison City Council approved years-in-the-making police oversight measures to hold the city's law enforcement accountable.
On a near-unanimous vote, the council passed an ordinance that creates a Civilian Oversight Board and Independent Police Monitor position, envisioned to work in tandem to oversee the police department. Only Ald. Barbara Harrington-McKinney, 1st District, did not vote in support; she abstained.
Also approved were a final report that selects nine local organizations to nominate members for the civilian board and a budget resolution that outlines costs for the board and monitor, estimated at a total of $482,000 for 2021.
Mayor Satya Rhodes-Conway said in a statement that the approvals are a "milestone for our city and our state." 
"I hope this long-awaited effort will result in the transparency the community demands, as well as contribute to greater community confidence and trust in our police department," she said.
Under the proposals, the Office of the Independent Monitor and Civilian Oversight Board will be able to subpoena the police department, prepare an annual report on the police chief, make recommendations for policy changes and conduct community outreach. The 11-person civilian board would hire the monitor, which would also have the power to conduct independent investigations of Madison police.
The power to hire, fire and discipline police would remain with the city's Police and Fire Commission. The oversight office would also not be entitled to participate in the official investigations of deaths caused by officers — which under state law must be conducted by outside law enforcement agencies.
Still, both oversight measures would give the community tools to oversee the city's police force. That has been a frequent demand during this summer's protests against police brutality in the wake of the death of George Floyd in Minneapolis police custody and the Kenosha police shooting of Jacob Blake, who is now paralyzed from the waist down after an officer shot him seven times in the back. Protesters have repeatedly called for "community control over police."
A few dozen members of the public spoke at the meeting, most calling on the council to leave the proposals as is, and give the office as much power as possible.
"I just ask that we not sweep in at the 11th hour and make changes," Madison resident Amy Owen said.
No changes
Despite what looked to be potential controversies, the council listened to that call and created the office without making changes to what was originally proposed by an alder workgroup — the version that had broad support from community activists.
Ald. Zachary Henak, 10th District, proposed amendments that would have eliminated stipends for members of the board, but all of his amendments were rejected.
Council members did not propose amendments to eliminate subpoena power, alter which nine community groups would nominate members nor prevent the monitor from using city tax dollars to pay for attorneys to represent complainants before the PFC. All were aspects of the oversight office that were expected to face hurdles.
In an Aug. 21 memo, city attorney Michael Haas said if the monitor helps someone find and pay for an attorney to appear before the PFC, that attorney may also end up filing a lawsuit against the city, "resulting in the city effectively paying an attorney in preparing to sue the city."
But UW-Madison law professor Keith Findley said civilians need help accessing the PFC's process for disciplining officers because it's complicated and officers usually have legal counsel while residents do not. He compared the monitor's ability to find attorneys to the state appointing public defenders.
Findley is a former member of the PFC and former co-chair of the Madison Police Department Policy and Procedure Review Ad Hoc Committee — the group that recommended the monitor and civilian board, among 177 recommendations, after reviewing Madison police's policies for more than four years.
Some said a few of organizations selected to make nominations, including local activist group Freedom, Inc. were too critical of police. But Findley said those groups are exactly who is needed to represent marginalized groups and those who have experienced over-policing.
"Being critical or even very critical of police shouldn't be a disqualifier," Findley said.
The proposed ordinance creating the board requires that it have members from minority communities and members with experience in mental health, youth advocacy and substance abuse. At least one member is required to have an arrest or conviction record.
Half of the board's members are required to be Black. Board members and the monitor also must not have a Madison Police Department employee in their immediate family. 
Each of the nine community groups will submit three names for appointment to the board, with the mayor and City Council picking nine from that pool. The mayor and council will each pick one member, along with an additional alternate member.
The nomination process starts this month.
Downtown relief
Council members voted 13-5 with two absences to add the Downtown Recovery Program to an existing program for improving building facades that has $60,000 left in funding for 2020. City funds would be contingent on matching funds from the private sector, bringing the total aid available to Downtown businesses up to $120,000.
Alds. Avrina Martin, Max Prestigiacomo, Samba Baldeh, Grant Foster and Rebecca Kemble voted against. Alds. Shiva Bidar and Christian Albouras were absent. 
The recovery program allows Downtown small businesses and property owners who experienced "extraordinary losses in 2020" to apply for reimbursement grants of up to $12,000 for window replacement or other repairs, or to pay for insurance deductibles. Priority would be given to applicants who are people of color, women, veterans or members of other represented groups.
In related action, the council approved a $750,000 equity program aimed at supporting small businesses owned by people of color. The new program was originally tied to the recovery funds, but was separated.
Using leftover 2020 capital budget funds, the Small Business Equity and Recovery Program would offer several grants for the businesses, increase funding for the Black and Latino chambers of commerce, and provide pop-up retail opportunities for business owners of color and other historically underrepresented groups, among other supports.
TIF changes
Also Tuesday, the council approved initial resolutions to use tax incremental financing (TIF) to boost South Madison and areas of the town of Madison that will be attached to the city in 2022.
The council approved two initiatives, both using a part of TIF law that allows spending within a half-mile of existing TIF districts. One would use proceeds from a TIF district in the Stoughton Road area to fund a program that would lend up to $250,000 to qualified businesses to acquire property, finance improvements and purchase equipment.
The other would use proceeds from a TIF district in the Fish Hatchery Road/South Park Street area to buy a $1.4 million property at 1810 S. Park St.; deliver $200,000 for a home ownership program; and fund a $100,000, 10-year study of South Madison to assess the impact of city investments.
The moves are initial steps to use proceeds from existing, flush TIF districts in parts of the city to help South Madison and bring town infrastructure to city standards, help underwrite development, and create more low-cost housing. Under state law, the city can't create a TIF district in another municipality so it hopes to use existing ones until the town is formally attached in 2022.
The resolutions approved Tuesday, and future ones to use TIF, must be approved by taxing jurisdictions including the city, Madison School District, Dane County and Madison Area Technical College. The jurisdictions will consider the initial resolutions on Sept. 8.
In other business, the council: 
State Journal reporter Dean Mosiman contributed to this report. 
---
Photos: Madison erupts Monday in wake of Kenosha police shooting of Jacob Blake
Photos: Madison erupts Monday in wake of Kenosha police shooting of Jacob Blake
Madison erupts after Kenosha shooting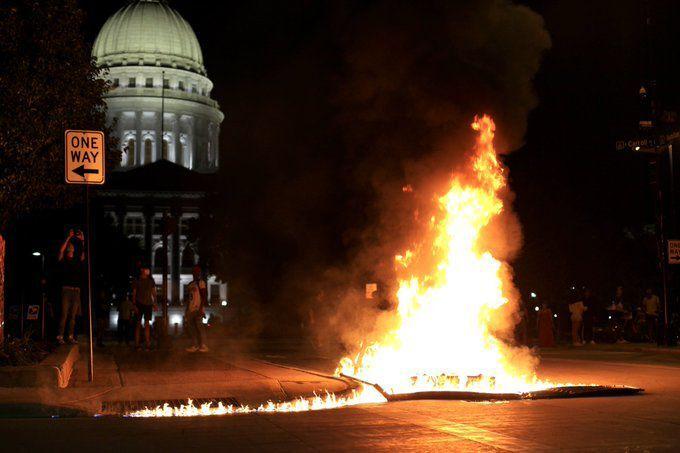 Madison erupts after Kenosha shooting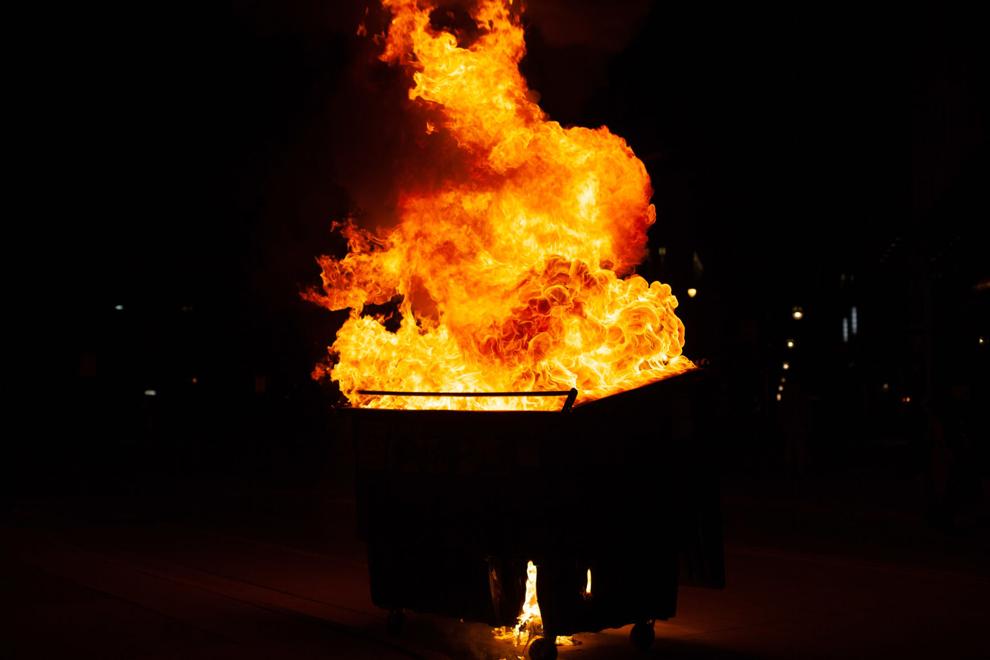 Madison erupts after Kenosha shooting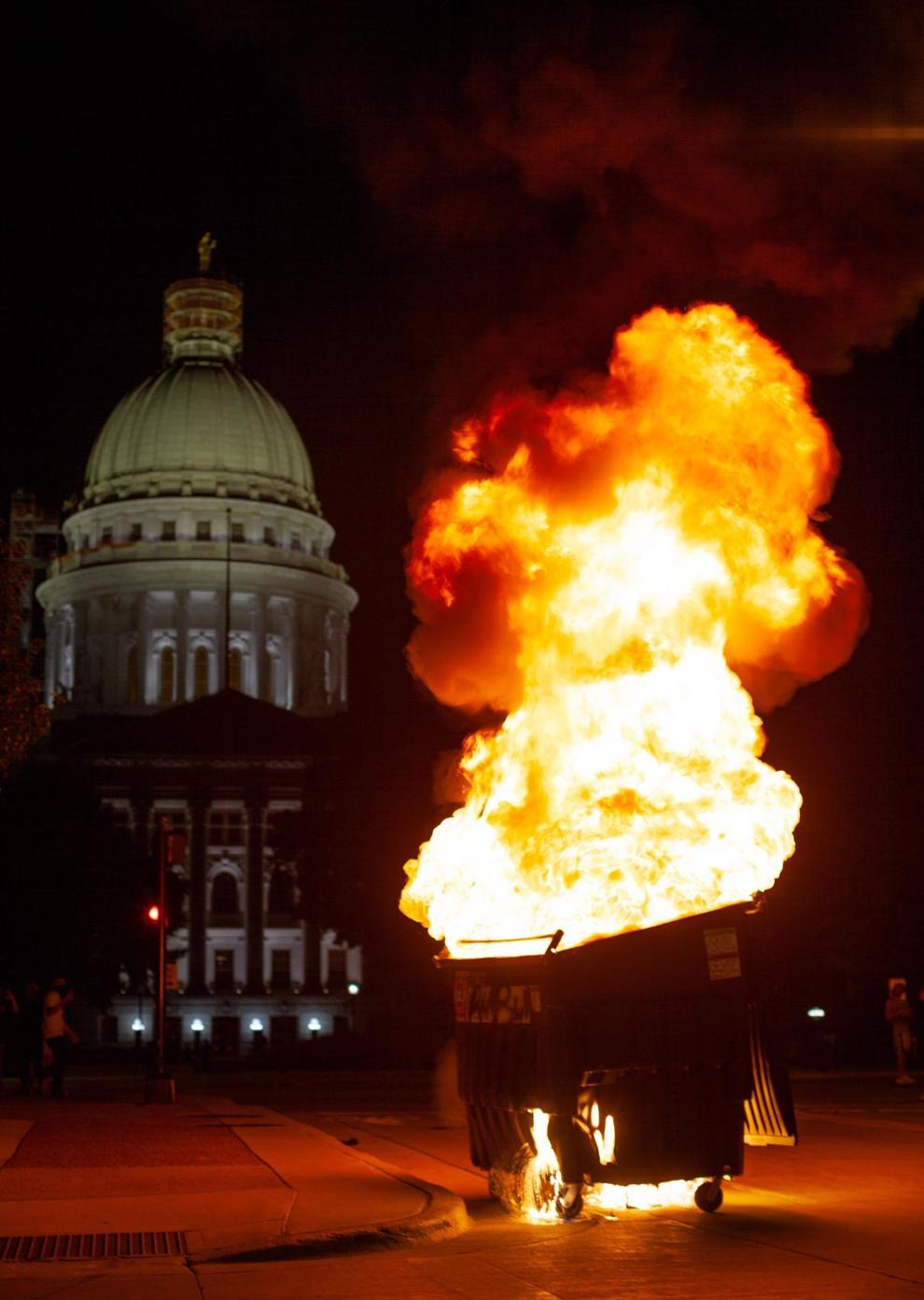 Madison erupts after Kenosha shooting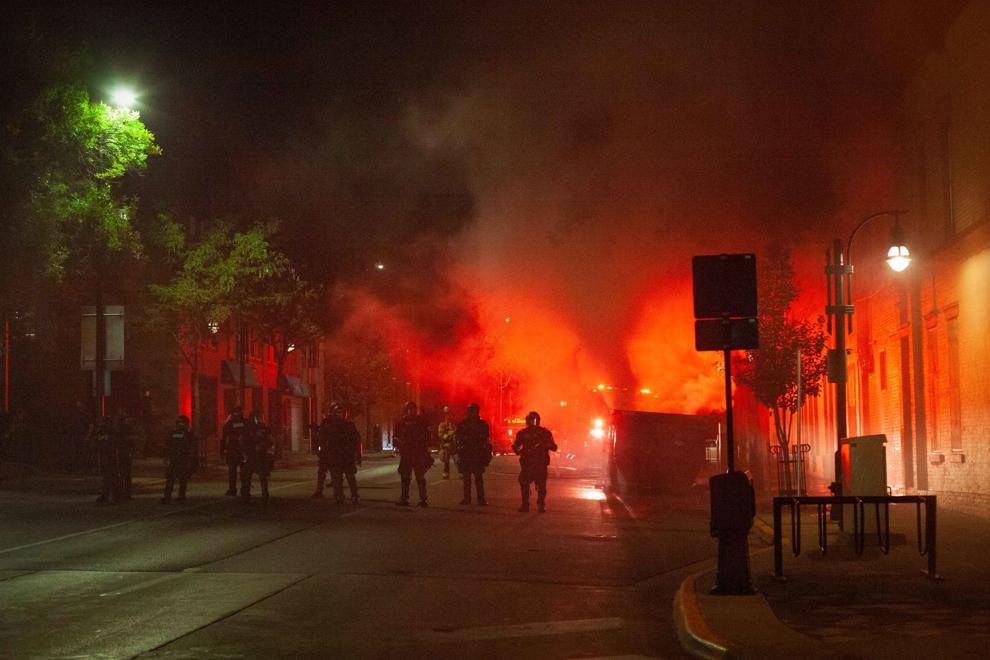 Madison erupts after Kenosha shooting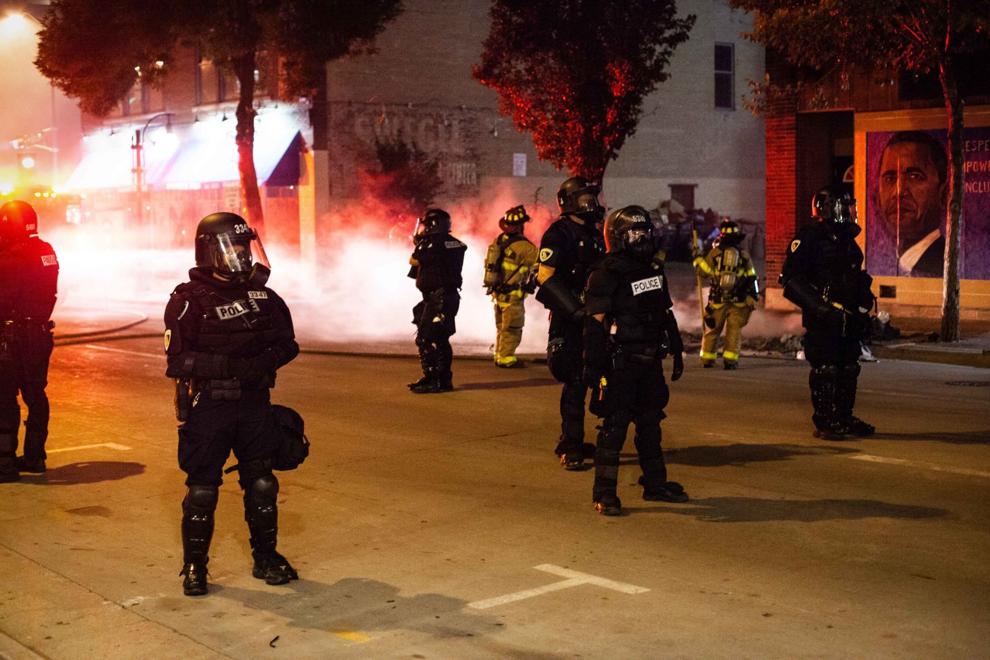 Madison erupts after Kenosha shooting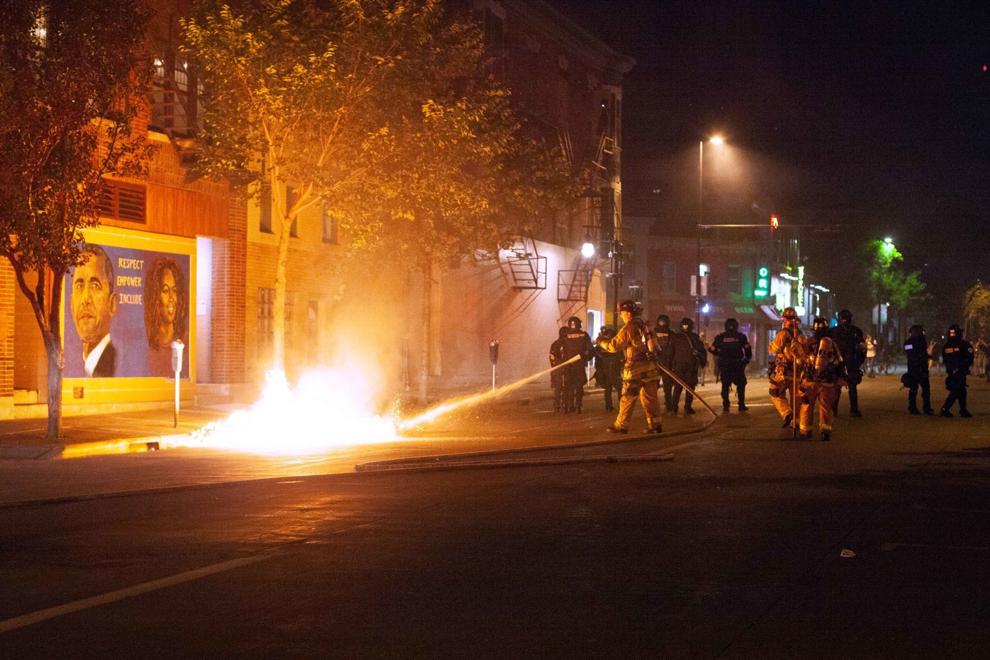 Madison erupts after Kenosha shooting
Madison erupts after Kenosha shooting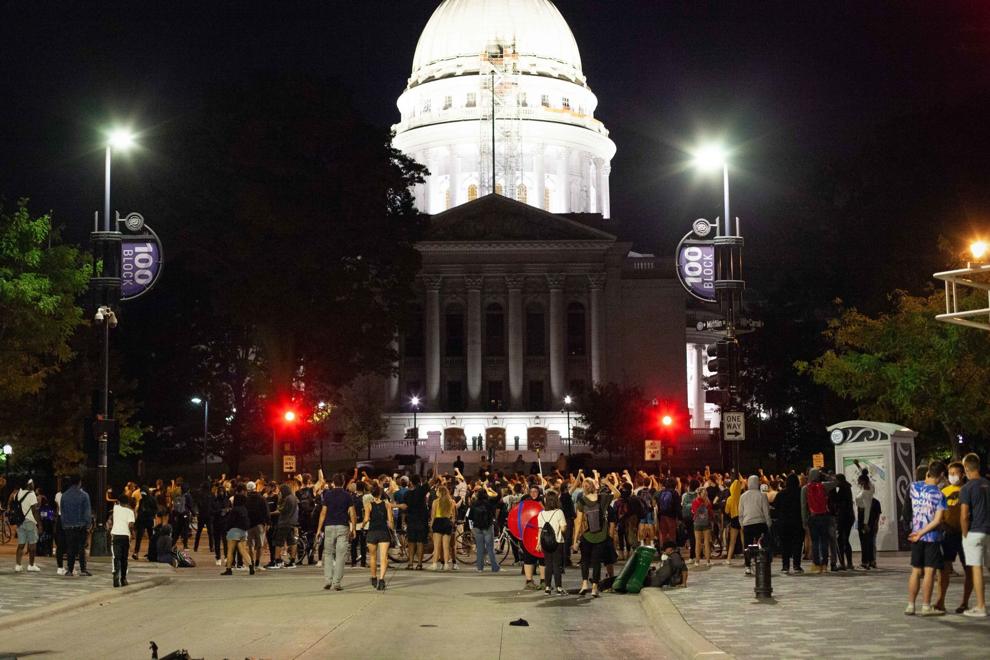 Madison erupts after Kenosha shooting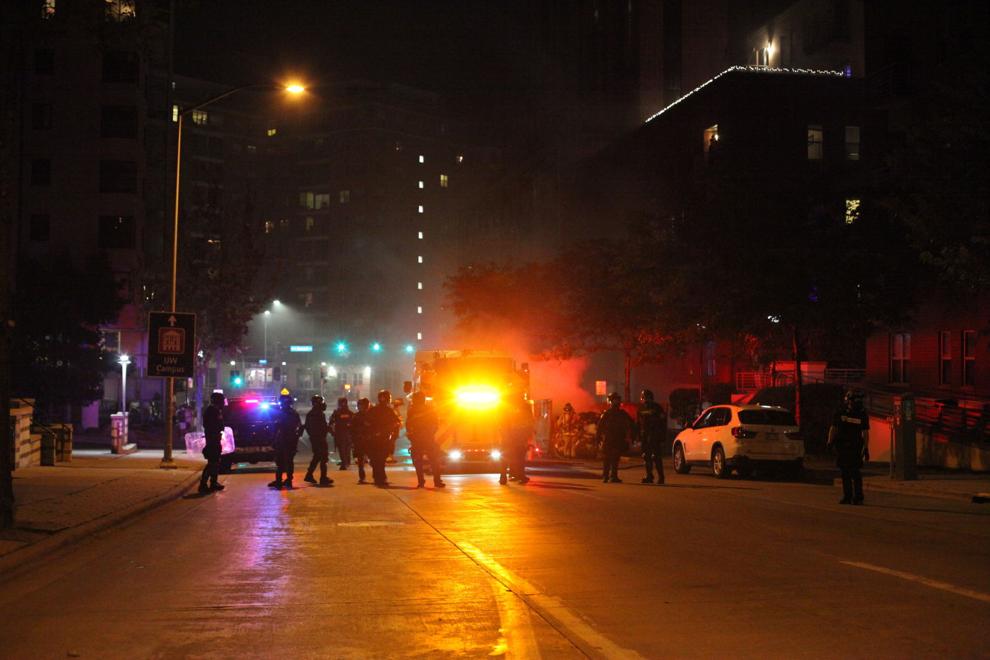 Madison erupts after Kenosha shooting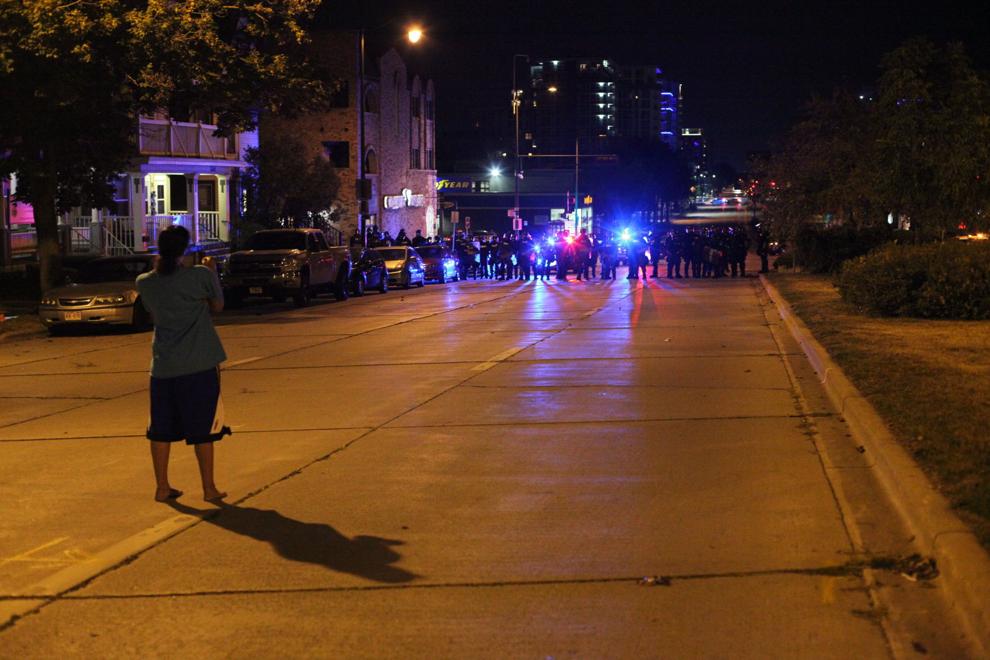 Madison erupts after Kenosha shooting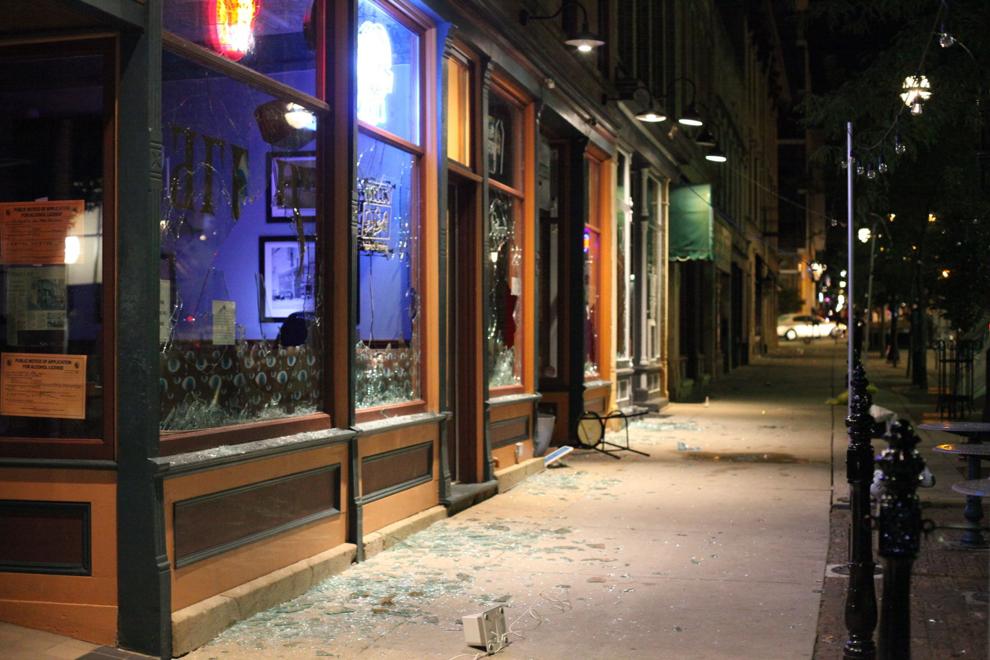 Madison erupts after Kenosha shooting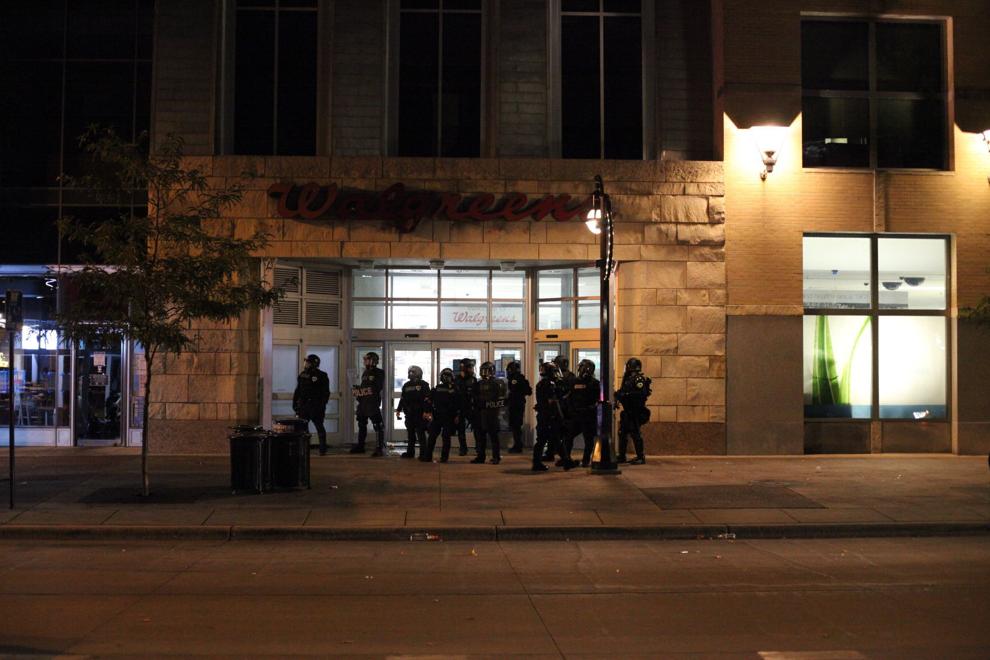 Madison erupts after Kenosha shooting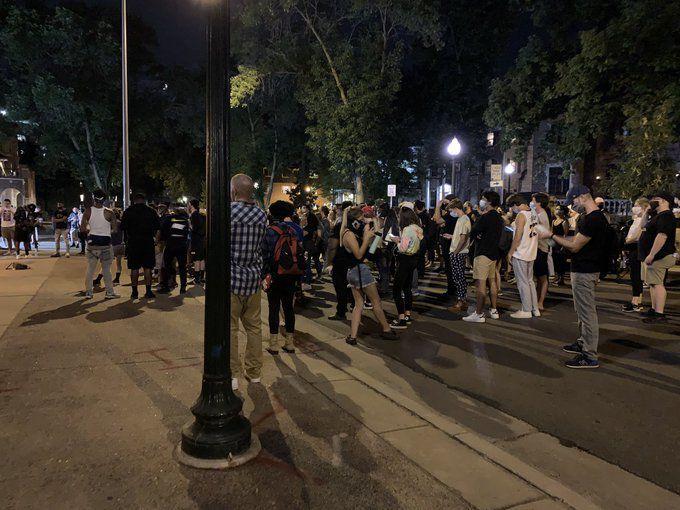 Madison erupts after Kenosha shooting
Madison protests police shooting in Kenosha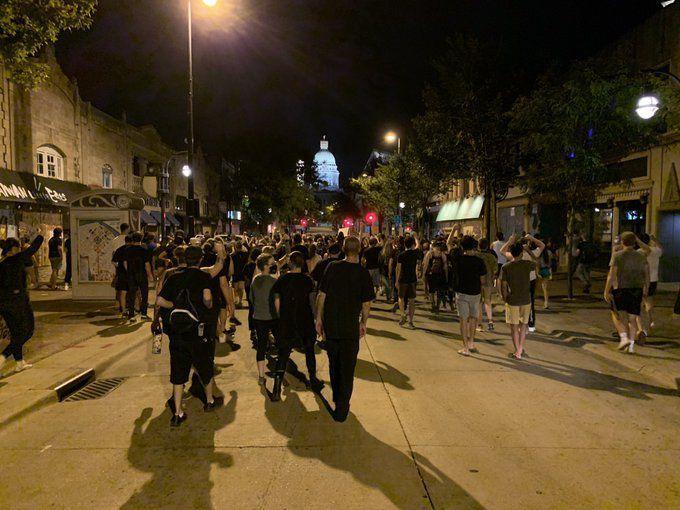 Madison erupts after Kenosha shooting
Madison erupts after Kenosha shooting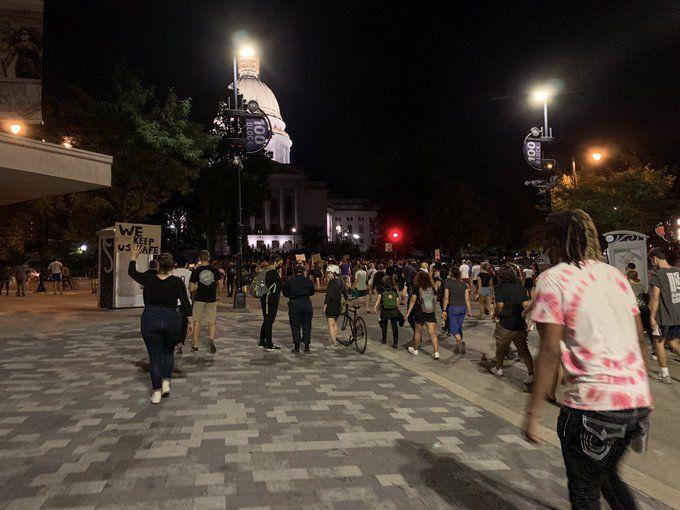 Madison erupts after Kenosha shooting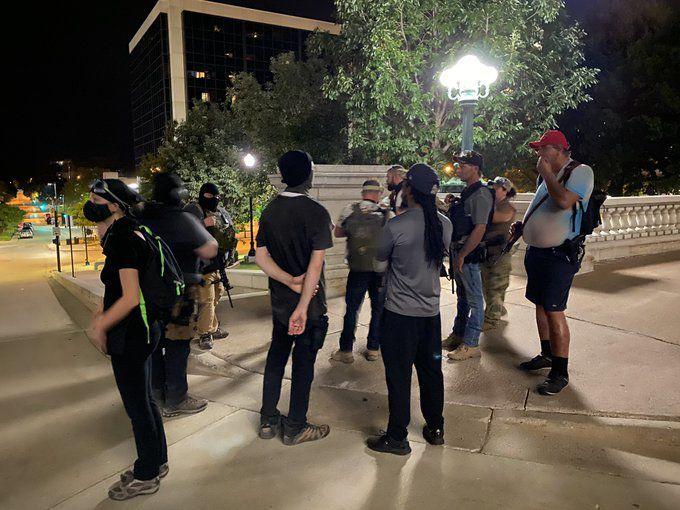 Madison erupts after Kenosha shooting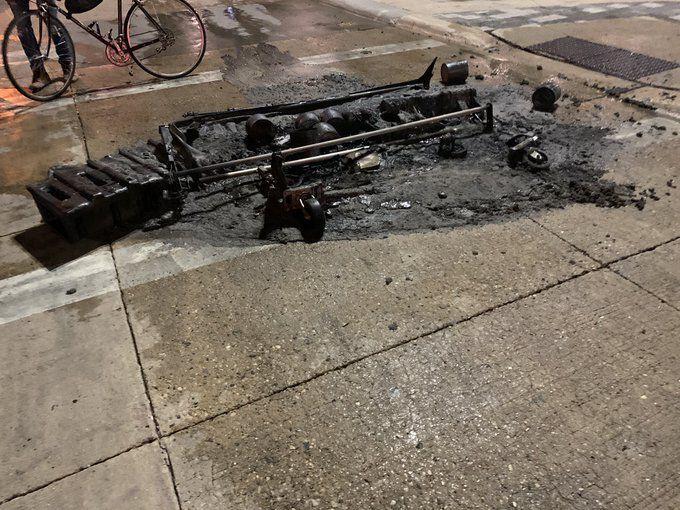 Madison erupts after Kenosha shooting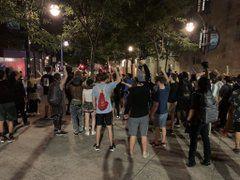 Madison erupts after Kenosha shooting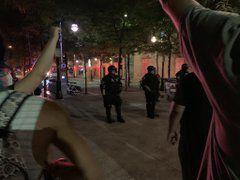 Madison erupts after Kenosha shooting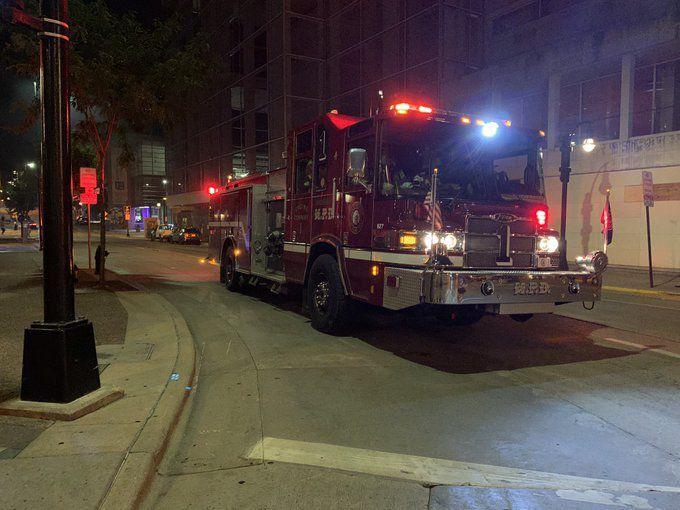 Madison erupts after Kenosha shooting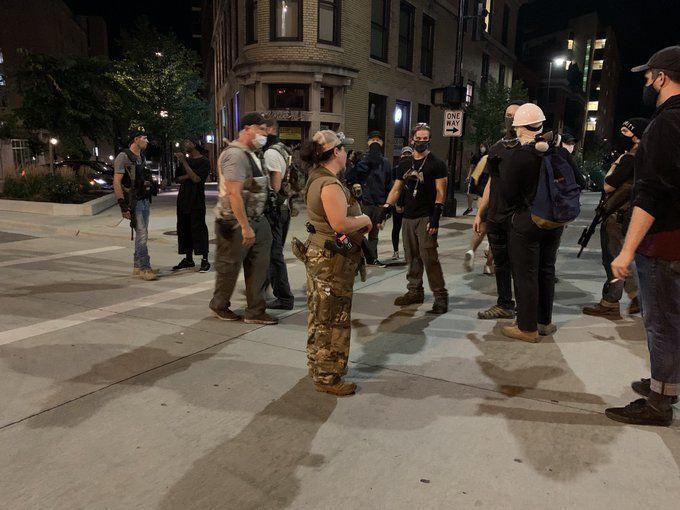 Madison erupts after Kenosha shooting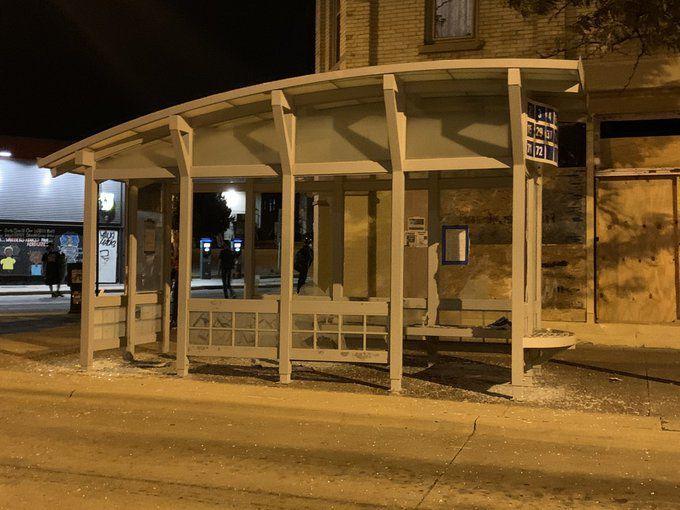 Frat visit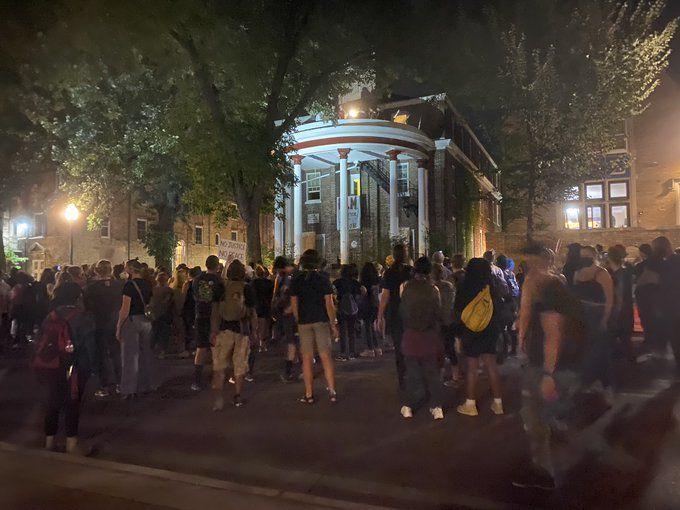 Dumpster fire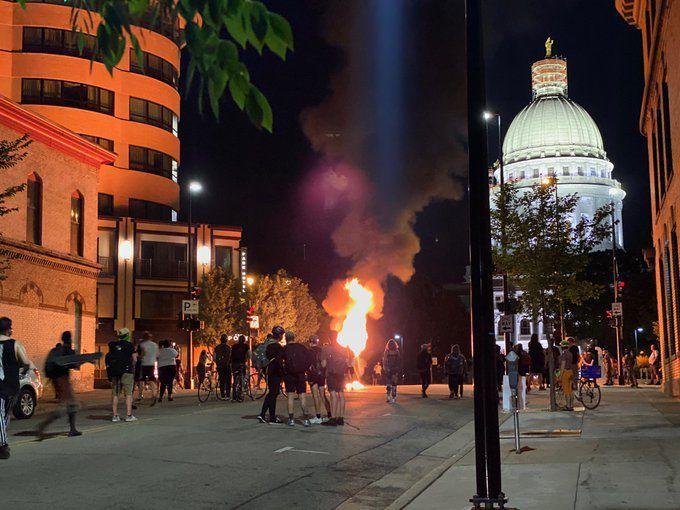 Burned dumpster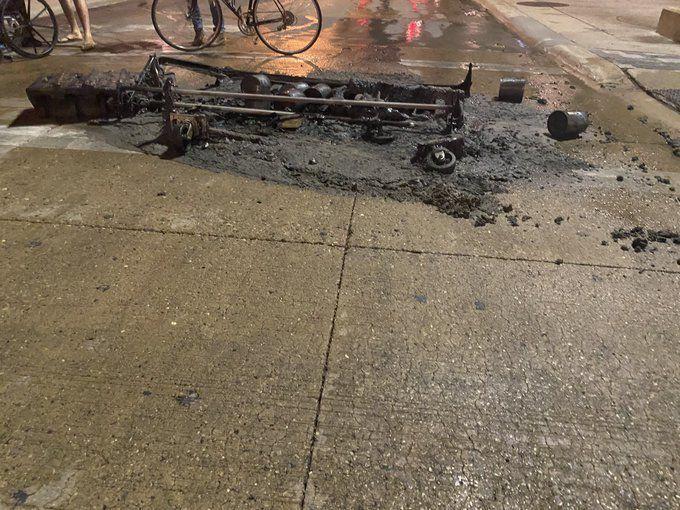 Vandalized bus stop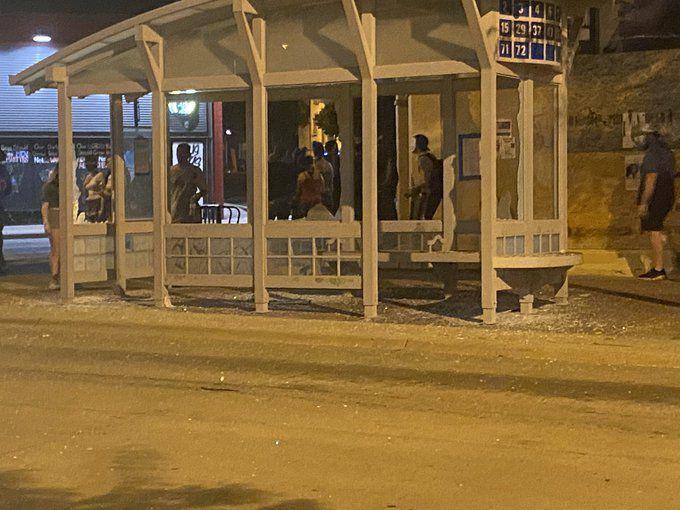 Dumpster fire