Proposed changes to Madison's 2021 operating budget released Friday include maintaining police staffing, more money to address homelessness and violence, and a 5% cut in the City Council's pay.
The 27 amendments would add nearly $300,000 in new spending to Mayor Satya Rhodes-Conway's $349.1 million operating budget. Introduced Oct. 6, the budget calls for limited spending increases, service reductions, some layoffs and furloughs, and unprecedented use of the city's "rainy day" fund.
Under a budget amendment from council President Sheri Carter and West Side Ald. Zachary Henak, the Police Department would use $230,528 in federal grant money and $117,052 in city money next year to add four police officer positions and reclassify one officer as a sergeant after the mayor in her budget reduced the number of sworn, full-time officer positions from 483 to 479. The grant funding would decrease over three years, leaving the city to cover the full cost of the officers beginning in 2024.
In a year when protests for racial equity and against police violence have spurred activists in Madison to call for shifting funding from police to social services, Henak said he expects pushback to the amendment.
But "residents have spoken out loudly in my district that public safety is something that's very important to them," and they don't want to see the number of officers reduced, he said.
Council members are also offering amendments to increase funding for a new city effort to have mental health workers respond to certain emergencies, increase outreach to the homeless and stem retaliatory violence.
Funding would increase from $350,000 to $600,000 for a new pilot program in the mayor's budget that would send paramedics and mental health workers to some calls historically handled by police. The increase for the Crisis Response Team would be paid for by reducing the Police Department's recruit class from 39 to 33 or 34.
Five council members are seeking to boost spending from $548,000 to $781,000 for services such as paying for security deposits for low-income people and directing the homeless to mental health care and other help.
And Ald. Shiva Bidar, 5th District, is the lead sponsor of an amendment to increase funding from $200,000 to $300,000 for a four-year-old city initiative known as the Focused Interruption Coalition that responds to incidents of violence in the city and seeks to use peer support to head off retaliation.
Money for the increase will come from funds already allocated for a program in the current year's budget that provides low-income people with $40 gift cards to offset the cost of the $40 vehicle fee the council approved last year. According to the city's Finance Department, only 43 of the cards have been distributed.
The city has seen a record increase in shootings this year and 10 homicides, after seeing four last year and five in 2018.
More proposals
Other operating budget amendments include:
Increasing the cost of a residential parking permit from $42 to $105 beginning Sept. 1. The increase is not expected to result in revenues exceeding the cost to run the program, which would violate state law.
Hire an additional park ranger, bringing the program to 4.6 full-time positions.
Reducing council member pay by 5% to $16,597 for the council president, $14,714 for the council vice president, and $13,640 for the other 18 council members. Carter is the lead sponsor of the amendment; she did not respond to a request for comment.
Replacing the council's chief of staff position — expected to be vacant by mid-November — with a director of resident and community engagement.
Restoring one day with evening hours at the city's three refuse drop-off sites during the summer, at a cost of $8,000. The mayor's proposed budget cuts $269,000 for leaf and brush collection and staffing drop-off sites.
As proposed, the mayor's budget increases spending 2.46% and raises tax collections by 2.2% to $255.5 million, the lowest percentage in at least 15 years. It raises city taxes on the average home, now valued at $315,200, by 1.39%, or $37.46, to $2,723.20.
Panel's actions
The council's Finance Committee has already made a series of changes to the mayor's proposed capital budget for next year, including:
Adding $83,000 for a one-year pilot program to equip police with 48 body-worn cameras in the North District.
Adding $427,000 to begin remodeling Fire Station No. 6 on the South Side, with an additional $2.8 million in 2022. The amendment moves the project to 2021-22 from 2023-24.
Moving up the $15 million Reindahl Imagination Center, a project involving the Madison Public Library and Parks Division, to 2022-23 from 2023-24 in the nonbinding, five-year Capital Improvement Plan.
In all, the Finance Committee added $592,000 in capital spending, including $560,000 in new borrowing, to the mayor's proposal, bringing the total capital budget to $117.3 million.
The full council will make final decisions on the operating and capital budgets in the week of Nov. 9. The Finance Committee and council can still increase tax collections by $527,722, or an additional $5.53 on the average home, before hitting state-mandated levy limits.
Editor's note: This story has been updated to correct the number of current and proposed sworn police officer positions.
Madison must focus on public safety -- Tom Stalowski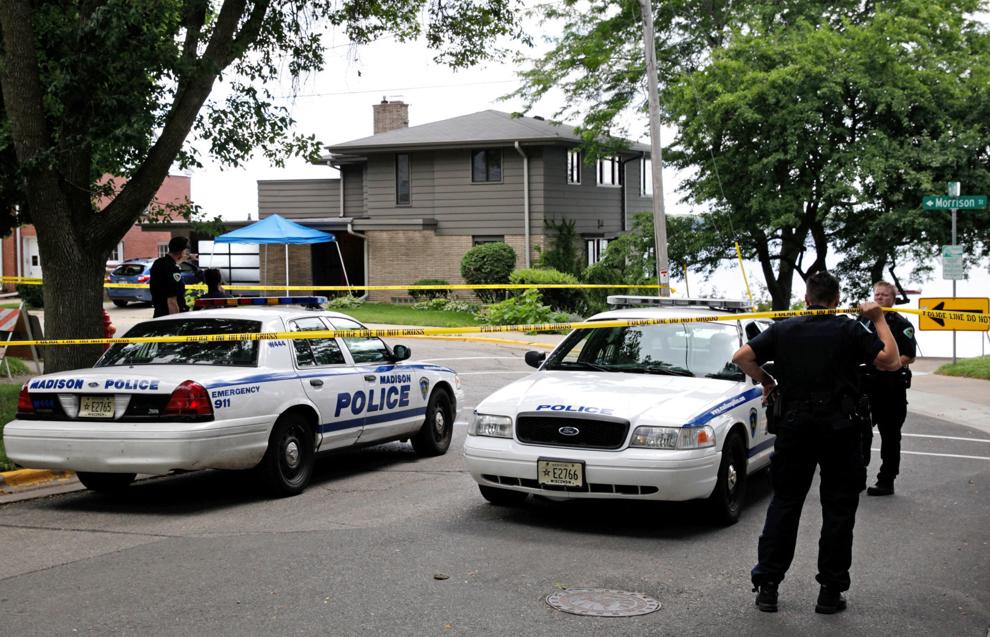 Before the last Madison mayoral election, I wondered how each candidate stood on public safety. It seems violent crime, shootings and car thefts have become a nightly occurrence in Madison.
Both candidates had nice rosy plans for affordable housing and faster buses, but I heard no plans from either candidate on crime prevention. One thing I expect first and foremost from any government -- federal or local -- is to protect its citizens. Now we lose a top-notch police chief, and the new mayor's budget is flat on new officers. I guess public safety is not a priority.
I don't think I am the only one that is disappointed.
PFC should accept help picking chief -- Sue Riseling
With the retirement of Madison Police Chief Mike Koval, the Police and Fire Commission has the very important work of finding the next police chief.
One of the first decisions will be whether to conduct a national search or simply keep the selection internal to the department. If the decision is to keep the search internal -- then waste no time and proceed expeditiously.
On the other hand, if the decision is to conduct a national search, then I strongly encourage the PFC to hire a firm or association that regularly conducts such searches. Search firms are familiar with police chiefs and command staff from around the country. They know the individual's history, availability and capabilities. These groups (such as the International Association of Chiefs of Police or Police Executive Research Forum) would help promote the city and current situation to candidates that match the criteria the PFC will set.
These associations also have experience with process. Given that only one current member of the PFC was on the commission when the last chief was selected, and given that the PFC attorney will be handling her first chief-hiring process, some experience would be beneficial. The group selected also will have a national perspective and guard against any allegations of a political hire.
Sue Riseling, associate vice chancellor and former UW-Madison chief of police
Trump acts like a corrupt strongman -- Mark K. Allen
What does President Donald Trump have in common with Russian President Vladimir Putin, Chinese Leader Xi Jinping, and Saudi Crown Prince Mohammad bin Salman? All three of these strongmen used anti-corruption campaigns to consolidated their power.
They fabricated corruption and blamed their political rivals or people in their governments who would hold them accountable. We have already witnessed purges in the conservative movement. We see fear of the president in Republican leaders. Attacks have targeted our free press and civil servants. And now President Trump has started on his Democratic rivals.
The tactics used are conspiracies and innuendo. It is time to say "enough." It's time to hold President Trump accountable for his word and actions -- to vote him out in 2020.
Transmission lines spoil special views -- Lianne Stephenson
The recent edition of the Isthmus weekly newspaper in Madison featured an excellent article about the lower Wisconsin River.
Unfortunately, the stunning cover photograph would be dramatically altered if projects such as the Cardinal-Hickory Creek transmission line continue to be approved. Recently, the Public Service Commission approved the unnecessary line that would mare Wisconsin's scenic beauty.
I recently canoed the river with my husband and children. We paddled from Sauk City to Ferry's Bluff and ended with a hike. My husband, a lifetime Madison resident, has floated this river many times.
Forty years ago, he noticed shacks and trash along the river, which is cleaner now. It's reassuring to see this happen in a time of environmental uncertainty. One of the highlights of the float for my family was turtle spotting. We stopped after we counted 300. These corridors are critical for the ecosystem. They need to be protected from transmission lines, cell towers and other high-profile infrastructure. If we don't, it's just a matter of time before groups such as the American Transmission Company push through projects under the guise of promoting renewable energy.
I would hate to see our panoramic views ruined. Wisconsin is a special place. Let's keep it that way.
Lianne Stephenson, Madison