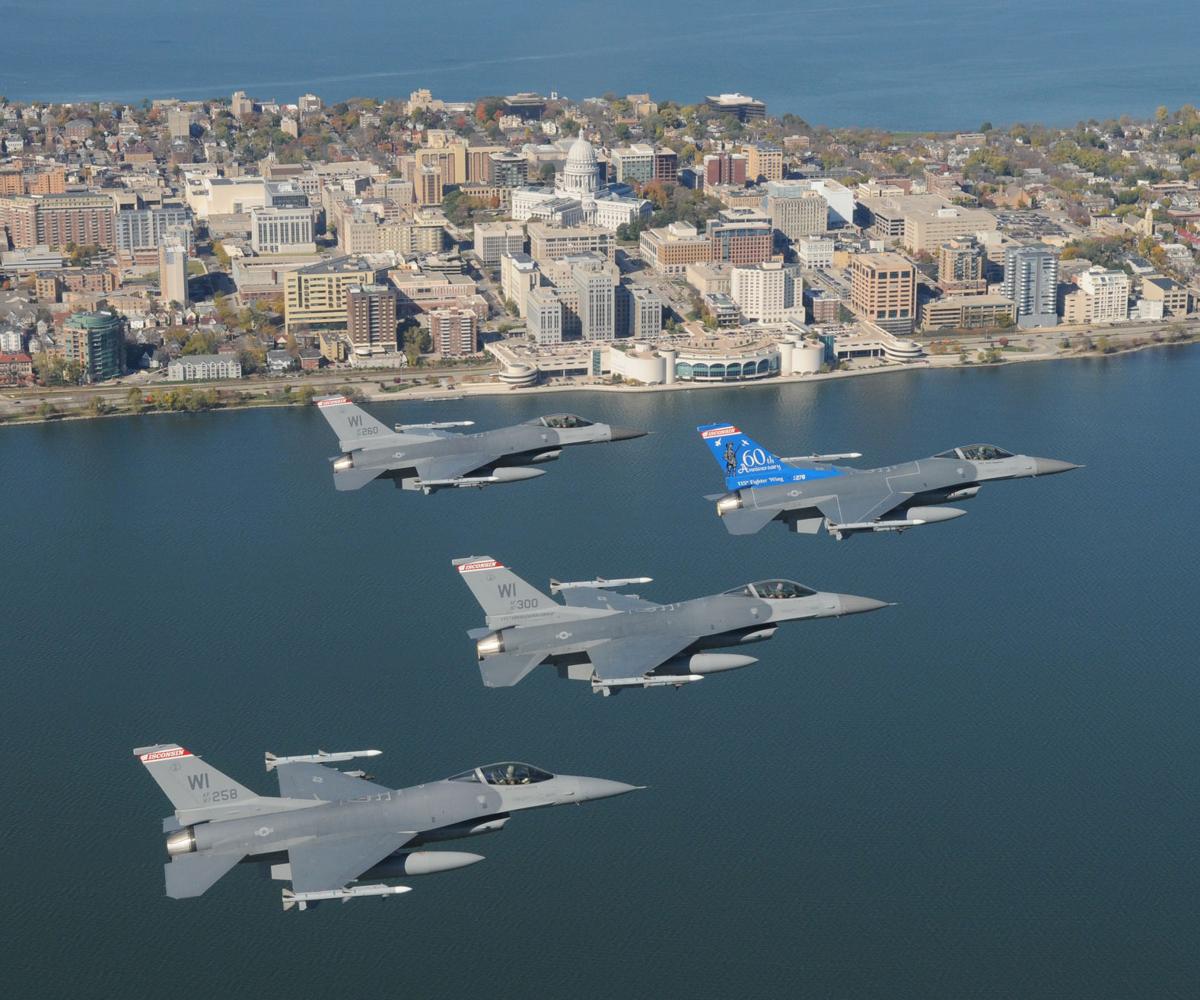 About 200 Wisconsin Air National Guard personnel and 12 F-16 Fighting Falcons stationed at Truax Field in Madison are heading to South Korea for four months.
A statement released by the Air National Guard called the deployment a routine training mission that supported the U.S. Pacific Command's security obligations in the region.
The deployment comes as North Korea's development of nuclear weapons and testing of ballistic missiles have heightened tensions with the U.S.
Secretary of State Rex Tillerson has said the U.S. has no plans to invade, but he added that North Korea is presenting an unacceptable threat.
Personnel from the Air National Guard 176th Fighter Squadron were scheduled to be sent off in a closed-to-the-public ceremony and arrive overseas this month. The unit will train at the U.S. Air Force Kunsan Air Base on the western coast of the South Korean peninsula about 150 miles south of Seoul. Kunsan's 8th Fighter Wing will direct the training.
"The United States routinely evaluates readiness and repositions forces as needed to ensure capabilities necessary to meet obligations in the Indo-Asia-Pacific region," the Air Force said in a statement. "These deployments demonstrate the continued U.S. commitment to fulfill security responsibilities throughout the Western Pacific and to maintain peace in the region."
The 176th Fighter Squadron is part of the 115th Fighter Wing based at Truax.
About 110 personnel from the Wisconsin Air National Guard's 128th Air Control Squadron deployed to southwest Asia in May, about 150 Army National Guard soldiers from Wisconsin's 1st Battalion, 147th Aviation unit deployed to Kuwait in April, and another 35 soldiers from Company C, 1st Battalion, 168th Aviation deployed to Afghanistan in February.
National Guard members respond to emergencies at home while serving as the nation's primary combat reserve force.