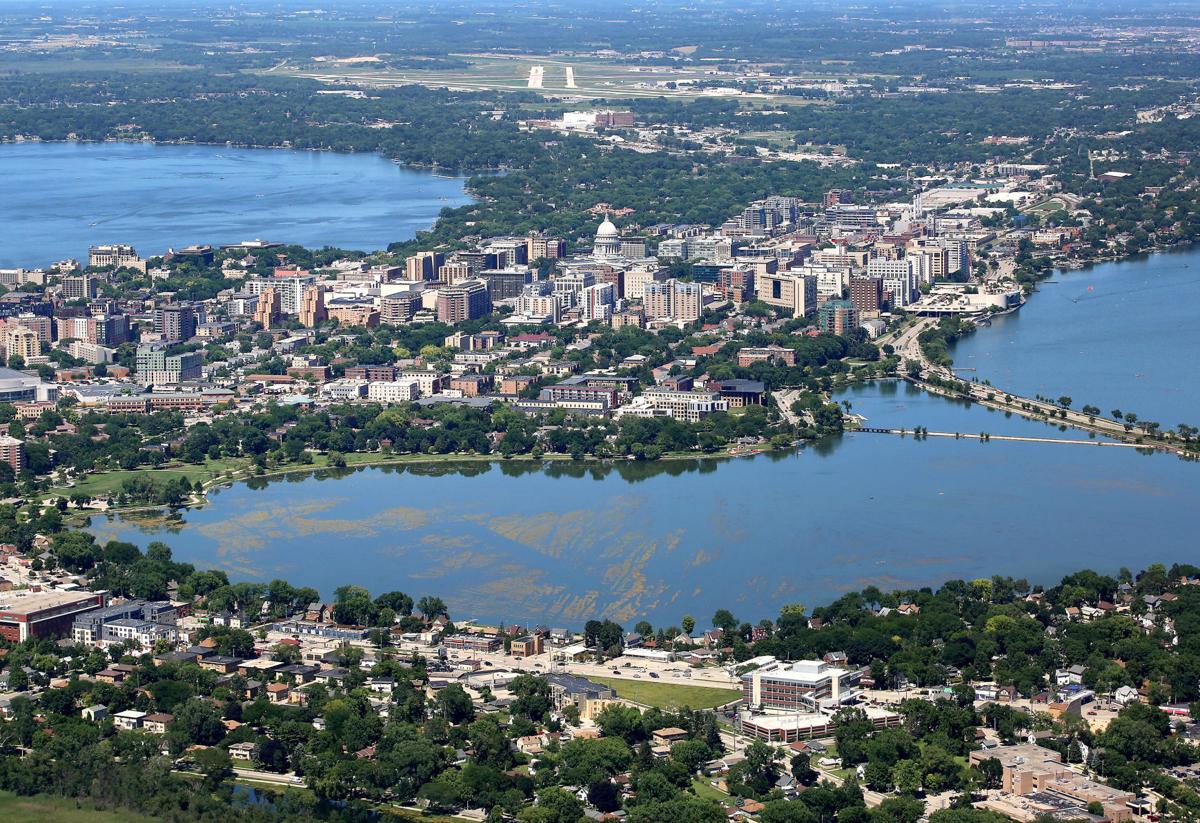 After lengthy study, the Madison City Council on Tuesday unanimously approved new stormwater design rules that could raise costs for development but also help prevent a repeat of the devastating floods of 2018.
The proposed standards for new projects and redevelopment would ensure sites could handle more frequent and severe storms related to climate change, city officials said.
Developers raised concerns about potential costs, meaning some projects might not happen, and asked local government to do its part to protect against flooding — such as managing lake levels and dredging to ensure water can efficiently pass through the Yahara River chain of lakes.
Bill Connors, executive director of Smart Growth Greater Madison, urged a delay in implementation and asked the city to form a work group to lower the cost of development and offset an array of costs being imposed on projects.
Operating under the historical rules is not a sustainable option, city Engineering Division staff said. Other groups, such as the League of Women's Voters and Friends of Lake Wingra, voiced strong support and some asked the city to go even further, they said.
"I think this is incredibly important," said Ald. Keith Furman, 19th District. "I'll be honest, I wish this was even tougher."
In addition, the city is also doing watershed studies, which are a key part of trying to solve old flooding problems that could not be fixed right away with the new stormwater ordinances, Engineering Division staff said. Also, there are many things people can do now on their properties to help with the flooding issues in our community, including rain gardens and rain barrels, they said.