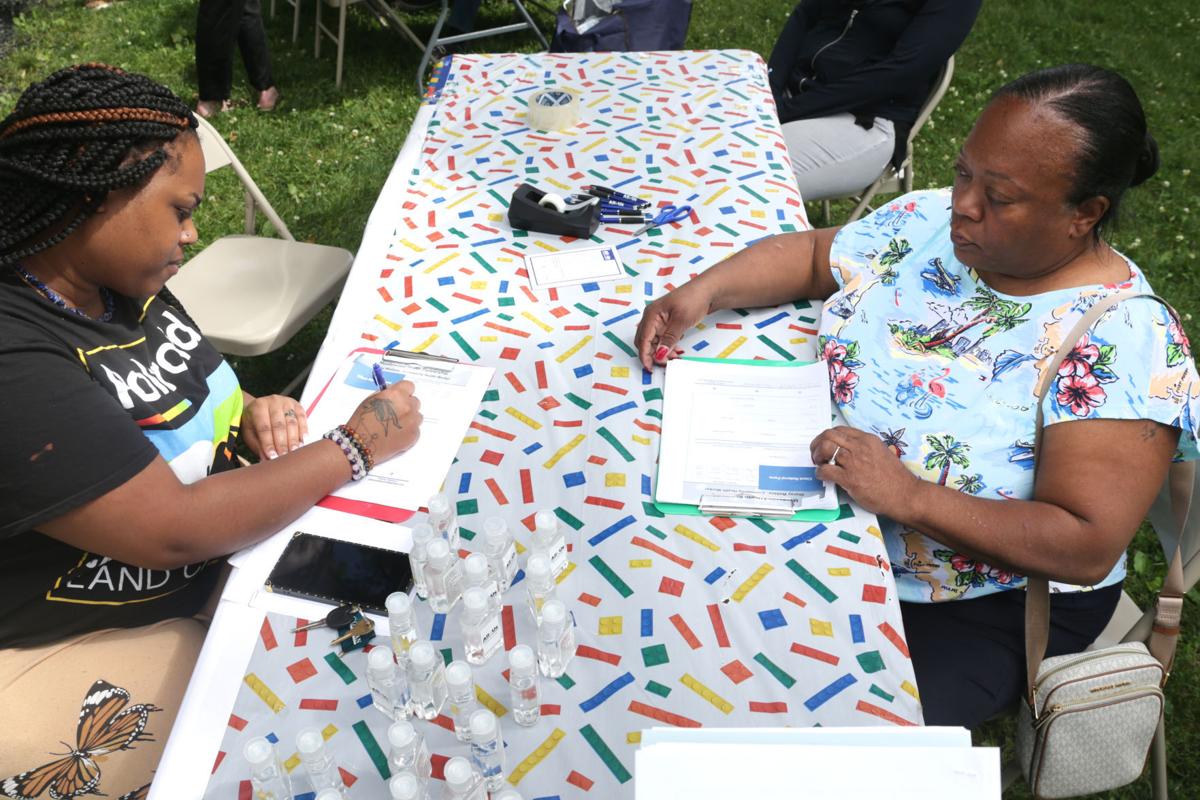 A little more than a week before the end of a repeatedly extended federal moratorium on evictions, about a third of $15 million in federal funds set aside for rental assistance in Madison and Dane County is yet to be spent and there's another $28 million on the way.
Later this year, renters still needing help more than a year after the pandemic shut down the economy will also no longer have a single portal for applying for funds because the contractor responsible for the current countywide program is bowing out and the city and county are coming up with their own separate programs administered through several different vendors.
On July 8, Dane County Executive Joe Parisi announced that the county was contracting with the Madison nonprofit Urban Triage to administer $12.5 million in eviction-prevention funds made available through the latest federal stimulus bill, the American Rescue Plan, or ARP, which set aside $21.5 billion for rental assistance nationwide and $306 million for Wisconsin. The program will be available to only those living outside the city of Madison.
On Wednesday, Madison posted a request for proposals for agencies interested in helping the city distribute the $15.3 million it's getting for rental assistance through the ARP to city residents only. Applications are due Aug. 4. The city has already contracted with the company Benevate Inc. for its Neighborly database software to track the program's funds and intends to give Urban Triage and other yet-to-be-named city contractors access to the program.
Madison and the county had previously been working together to provide rental help to tenants through longtime Madison-based tenant advocacy group Tenant Resource Center.
In addition to the $10.2 million the Tenant Resource Center will have distributed through the Dane Coronavirus Rental Assistance, or Dane CORE, program from Feb. 17 through this week, it also previously distributed about $9.7 million through a countywide rental assistance program last year.
There's no good estimate for how many households continue to need help given those two earlier rounds of assistance — and as the unemployment rate has plummeted in the Madison area to 3.1% as of May. It hit a high of 11.8% in April of last year but hasn't been above 4% since September.
In January the city, based on information from UW-Madison urban planning professor Kurt Paulsen, estimated that more than $40 million in rent was overdue in the county.
U.S. Census survey data analyzed by the National Equity Atlas — a project of the University of Southern California and the liberal advocacy and research group PolicyLink — estimated that as of earlier this month, more than 7,500 Dane County households were behind on rent, or about 300 more than what the same survey found as of mid-May.
"It's really difficult to know" how many households continue to need assistance, Madison Community Development director Jim O'Keefe said. "There are households that received assistance with (overdue rent) through CORE and may have since fallen behind again. And there are surely renters who haven't accessed the program yet but may be motivated to do so with the expiration of the moratorium."
Switch from single source
Tenant Resource Center executive director Robin Sereno declined to say why her agency decided not to apply to administer the ARP rental assistance funds or to comment on whether it was a good idea to move to a multivendor approach to distributing the money.
"While the vendor may not be the same, the same database/application platform is being used that enables multiple vendors to process applications with the same portal," Parisi's chief of staff, Josh Wescott, said in an email.
TRC's selection in January as the sole provider of the funds was controversial among some Black activists who complained that the city and county were cutting minority-led organizations out of competing for the contract, saying that such organizations were more familiar with the communities most in need of rental help.
Urban Triage called the city's decision a case of "anti-Blackness" and "white supremacy in action," and shortly thereafter was tapped by the City Council to oversee the distribution of about $470,000 of about $1.25 million in local and federal funds given to 11 mostly Latino- and African American-focused community groups "to assist eligible households secure rental assistance and to provide services and activities designed to help reduce the incidence of eviction and promote housing stability in the rental market."
O'Keefe said TRC was chosen for Dane CORE because of its decades of experience in tenant-landlord relations and because it had administered last year's rental assistance program. He said the federal government also wanted to avoid duplicating benefits so it made sense to use one contractor.
The county and city initially set more stringent restrictions on use of the Dane CORE money and officials with both said getting the money to eligible tenants was made more difficult by changing federal guidelines that initially required more documentation and other administrative work than were required under last year's rental assistance program.
State Department of Administration Secretary Joel Brennan and Andy Heidt, housing program manager with the agency overseeing the statewide rental assistance program, WISCAP, disputed that characterization, saying the requirements for the program this year were about the same as last year's or easy to comply with.
State and federal moratoriums since late March of last year have banned evictions for not paying rent at some or all rental properties, although evictions for things such as criminal activity or property damage have been allowed to continue. The most recent moratorium, issued by the Centers for Disease Control and Prevention on Sept. 4 and has been extended four times. The CDC has said the most recent extension, until July 31, will be its last.
Under federal rules, funds from the current rental assistance program generally must be spent by the end of September 2022, and for the coming programs by the end of September 2025.
---