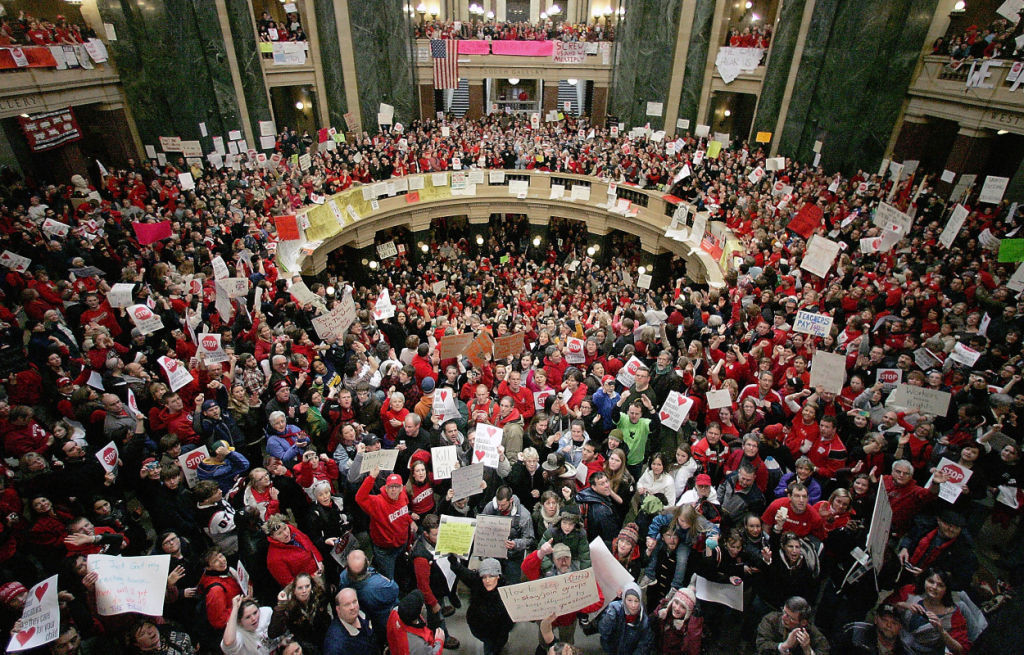 Five years after the divisive debate over Gov. Scott Walker's collective bargaining law known as Act 10, local government officials remain split along ideological lines on whether it's working in their communities.
That's according to preliminary results of an online survey of 131 city council and village board members in municipalities with fewer than 10,000 people across the state being conducted by Mike Ford, an assistant professor of public administration at UW-Oshkosh.
You have free articles remaining.
Asked to rate on a scale of 1 to 5 whether Act 10 strengthened a municipality's fiscal health, the average response from self-described conservatives was 3.57, while from liberals it was 2. Regarding whether the law strengthened employee morale, the average conservative rating was 2.81 and the average liberal rating was 1.6. Asked whether it increased innovation, conservatives responded 3.4 and liberal responded 1.87.
Even on a question not directly tied to Act 10 about whether the financial health of one's community has improved over the past two years, the average conservative response was 3.49 and the average liberal response was 2.33.
"I'm not quite sure what to make of all of this other than that the long-term impacts are still sorting themselves out," Ford said. "Right now we're still stuck in the political aftermath."