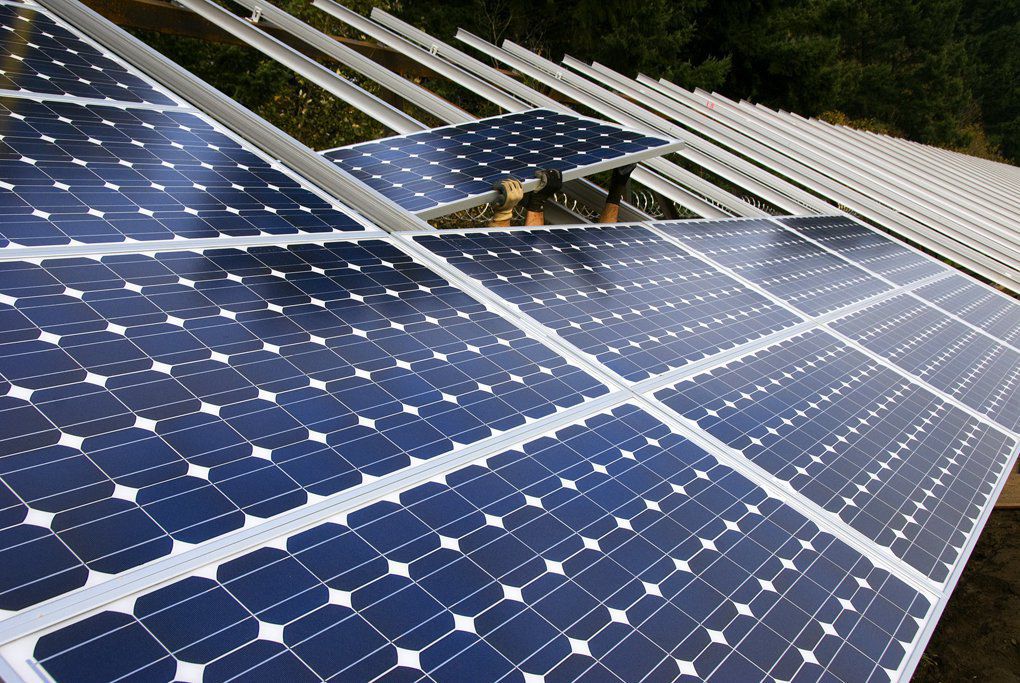 Local municipalities are taking up the reins to combat global climate change as scientists around the world continue to sound alarm bells warning of the possibly irreversible effects of using greenhouse-gas emitting sources of energy.
The Middleton City Council passed a resolution this month setting goalposts for utilizing renewable energy sources in 100 percent of energy consumption city-wide — for the city government's operations but also for community residents and companies.
Middleton's plan is just one in the region either laid out or in the works.
Dane County, which boasts 100 percent renewable electricity use for government functions, hopes to complete and roll out an expanded sustainability plan in the spring. In March 2017, the Madison City Council passed a resolution to develop a plan laying out goals for zero-carbon emissions energy use in city operations and methods to reach those goals.
For Middleton, the resolution details years by which the city's operations should reach renewable energy goals — 100 percent by 2040 — and community energy needs — 100 percent renewable by 2050.
Energy efficiency or reduced energy use are also included in the plan — 50 percent reduced use by 2050 for city operations and 40 percent for community use by the same year.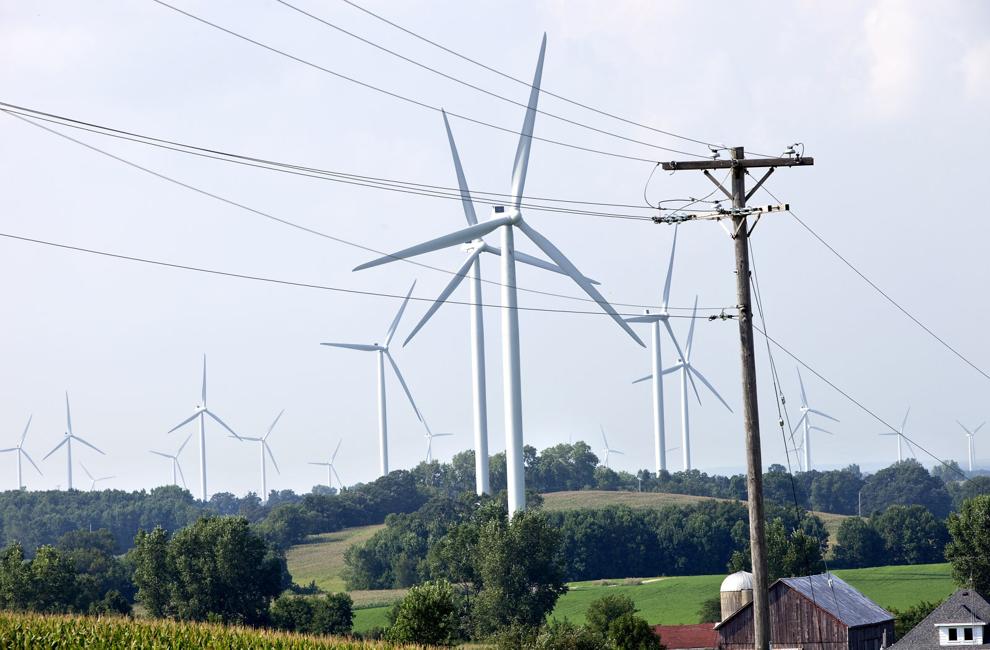 The decision on the timeline for Middleton came in part from discussions with UW Extension, which laid out recent advancements and opportunities for renewable energy use, the city's sustainability coordinator, Stacie Reece, said. The timeline also anticipates the continued drop in solar panel production and installation cost as well as increased efficiency with that technology.
Also included with this resolution are resiliency efforts, Reece said, which would include protecting against major power outages and keeping emergency services online and operating during adverse weather conditions.
Other municipal efforts
In Madison, the Sustainable Madison Committee is still developing a plan with Sustainable Engineering Group, which was contracted by the city and recently acquired by national design firm HGA, to reach zero-net emissions goals, though an official goal date hasn't been set.
At the county level, several efforts are underway.
In addition to several solar arrays on county buildings and the expansive solar array installation at Dane County Regional Airport, Executive Joe Parisi announced earlier this year that funding for other private projects could be included in the 2019 budget, although those projects haven't been selected yet.
The county landfill and manure biodigesters are also utilized for more environmentally friendly energy. The natural gas trapped from the heaps of garbage and manure will be sold through an interstate pipeline starting next year to create compressed natural gas to fuel specially equipped vehicles.
Parisi said the success of these county projects makes him hopeful that other municipalities might make the effort to pursue cleaner energy.
"We think it's important first and foremost that we walk the walk in Dane County government and we maximize our efficiency at both energy efficiency and renewables," Parisi said.
Madison Gas & Electric is also working to reduce its carbon footprint, spokesman Steve Schultz said, although most of its energy supply still comes from sources emitting greenhouse gases. The utility is still following target plans from the Paris Climate Agreement to reduce carbon emissions, the first of which would be a 40 percent reduction in carbon emission from the 2005 level by 2030, he said.
"The greater use of renewables is part of our future. It's part of our plan at MG&E and we will continue down that path," Schultz said.
Some of the larger renewable projects MGE has invested in include the Saratoga and Forward Energy wind farms in the state as well as applications to be involved in two utility-scale solar projects in Two Creeks and Montfort — which would be the largest renewable energy production sites for MGE, Schultz said.
Possible challenges
One of the biggest hurdles to full renewable energy use is the up-front cost for governments looking to reduce greenhouse gas emissions, local government officials said. Reece said that "political will" is going to be needed in each upcoming budget cycle in Middleton to keep funding these projects.
Currently, about 14 percent of the city's energy use comes from renewable sources, Reece said.
Jeannette LeZaks, an energy researcher with nonprofit consultant Seventhwave and a member of the Sustainable Madison Committee, said that there are some deficiencies in technology, such as efficiency and energy storage, that need to be overcome, but the priorities of policy makers also have a big impact on how the city can move forward with energy goals.
"Some of (the challenge) is technological, and some of it's political," LeZaks said, because officials will have to make a concerted effort to fund renewable energy, which could mean budget cuts for other projects.
Parisi said that the immediate cost of installing renewable energy sources shouldn't be considered a hurdle if policy makers are looking at both the environmental and broader economic impact. He said that when taxpayer money is spent on solar panel installation or upgrades, that money is more likely going to workers and families in the county rather than going out of state to energy suppliers using fossil fuels.
While these up-front installation costs also affect an individual's or small business' decision to install renewable energy sources like solar electric panels or geothermal heating units, economic incentives through programs like Wisconsin's Focus on Energy can offset that cost.
Long-term economic benefits for individuals also include reduced utility costs and buybacks from MGE for excess solar energy use that can be funneled through its grid to other customers.