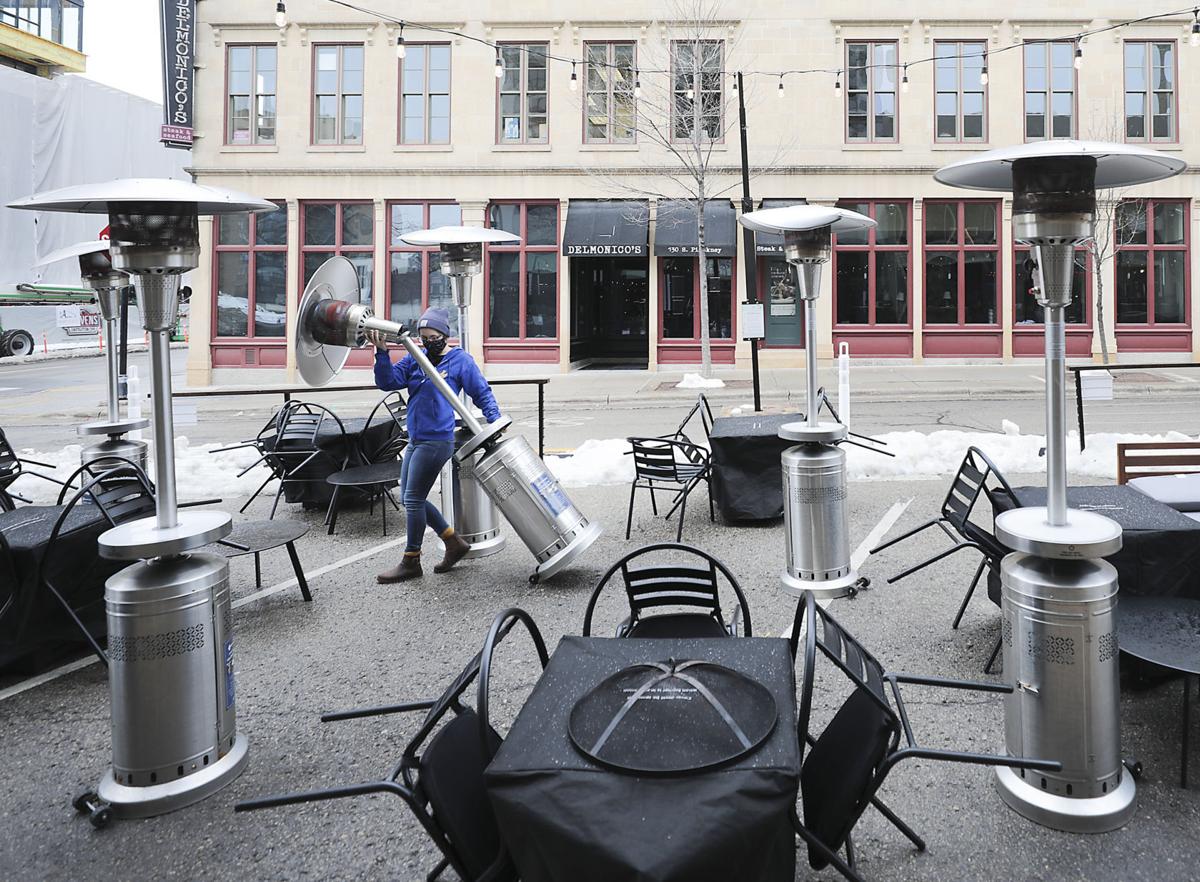 The hit to businesses such as hotels, taverns, restaurants and theaters from the COVID-19 pandemic has been to more than their bottom lines. The pandemic could also be taking a bite out of some property values.
That's because, unlike residential properties, a businesses' income is often considered in setting the value of commercial properties.
To get ahead of the challenge, the city is taking special steps to consider this impact before new commercial property values are set this spring.
City Assessor Michelle Drea is asking commercial owners to provide information such as operating statements, appraisals and sales listings to get a better grasp of the pandemic's impacts before new values are established. The information, she said, should help avoid a crush of challenges to new values that set the base for tax bills.
"The pandemic is unique," Drea said. "We're treating it almost as if it were a fire or a flood, like an act of God."
The move somewhat flips the usual process that determines the value for 6,181 commercial properties with a current combined assessed value of $11 billion. The result will help determine the property tax burden among commercial and 67,707 residential properties.
Usually, the assessor's office uses comparable sales, vacancy rates and other data to establish a market trend for property types and then sets values for individual properties. Owners with disputes can challenge the values and go through a city review process, and sometimes to court, to set a final value used for determining a property's taxes.
But this year, Drea is seeking detailed information at the outset from commercial owners hit hard by the pandemic.
"We need to be able to account for the impact of the pandemic in a reasonable approach with a consistent method," she said. "With accurate data from the property owner, we are hopeful to understand the impact to the commercial property in the context of two to three years. Context is critical as it will allow us to avoid dramatic swings in valuation but to truly reflect the holistic performance of the commercial property."
It will be most helpful if information is provided by Feb. 1, Drea said.
Assessments are based on 2020 property sales and other data and form the basis for property tax bills that will be issued in December. An increase or decrease in property values doesn't necessarily correlate to a rise or drop in tax bills because the city and other governmental units still must set budgets and tax rates later this year.
Better prepared
"By postponing, we were able to procure Plexiglas shields and appropriate PPE to wear," Drea said. "We have been able to work with our outstanding IT department to build online infrastructure for the open book, Board of Assessors, and Board of Review process. While the hearings are in person we have been able to construct an online portal for the processes involved."
Further, she said, "We have been able to construct an online process that does not require a full staff in the office."
When assessments were released in June, Madison real estate values rose 6.6% over 2019, with growth in commercial property again leading the way and the value of the average single-family Madison home rising yet again, by 4.9% to $315,200, a new high.
The value of commercial property, which includes everything from multi-unit apartment buildings to office and retail buildings, rose by 8.6% in 2020.
Data is critical
The pandemic's impact on values for 2021 "is difficult to say," Drea said. "It depends upon the data provided. The outcome could be a reduced assessment or a hold on the assessment from 2020. Not all properties will have been impacted, and they will undergo the typical mass appraisal analysis as in prior years."
Hotels, restaurants, taverns, gyms, live entertainment venues, movie theaters and some retail establishments, as well as properties located in specific geographic locations such as State Street or Capitol Square damaged by summer protests, were affected most, Drea said. Some businesses, such as grocery or liquor stores, have maintained strong sales, she said.
"Recent property tax data shows the success of our business community was driving the increase in Madison's tax base prior to the pandemic," said Zach Brandon, president of the Greater Madison Chamber of Commerce. "When our businesses struggle, it affects our ability to fund city services. This is another example of why our local leaders need to take concrete steps to build public confidence and help businesses recover."
The pandemic and subsequent health restrictions ordered by Dane County forced many restaurants to close permanently and reduced the earning potential of those still struggling to stay in business, said Susan Quam, executive vice president of the Wisconsin Restaurant Association. Many restaurant-occupied buildings Downtown were also damaged over the summer, with some businesses and building owners unable to repair the damage, let alone absorb a tax increase due to a higher assessed value this year, she said.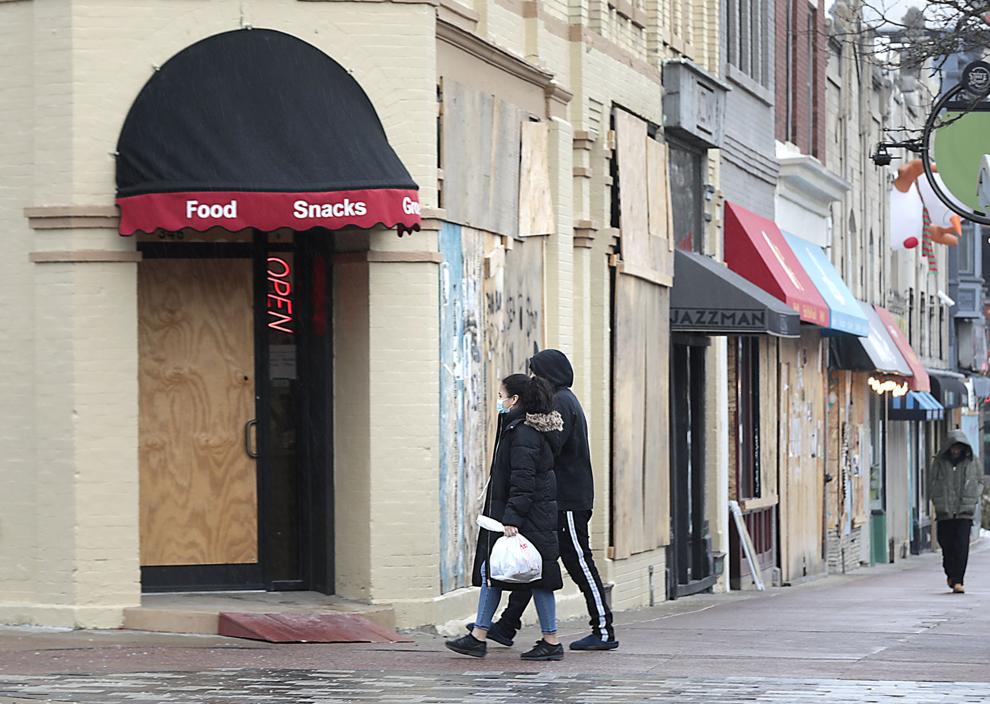 "We hope that property tax assessors across Dane County take time to evaluate the current recessionary state of the restaurant and hospitality industry and understand the impact it has on restaurant property values," she said.
Madison intends to treat COVID-19 as a type of "obsolescence," something external to the business that damages its prospects, Drea said.
"You could think of obsolescence as what would happen after a fire or flood," she said. "This is a similar situation to COVID for appraisal purposes. The more accurate information we have to identify the impact, the more accurate we can capture that impact in the assessment."
Among other things, the assessor's office is looking for 2018, 2019 and 2020 operating statements, recent appraisals and any information regarding government aid related to COVID-19.
"We are willing to consider any information related to the impact of COVID on the property," Drea said.
"It is difficult to predict the overall impact on tax rates," said David Schmiedicke, city finance director. "Rates have been falling over the past few years due to strong overall growth in property values. If that growth slows, tax rates may increase, much like they did during the Great Recession.
"The city budget is affected by the state-mandated levy limit, based on the value of new construction in the city," he said. "If new construction slows, the allowable increase in the levy will be smaller. This could place more pressure on the next city budget."
_____________________________________
PHOTOS: DOUBLETREE BY HILTON MADISON EAST OPENS AFTER MAJOR RENOVATION