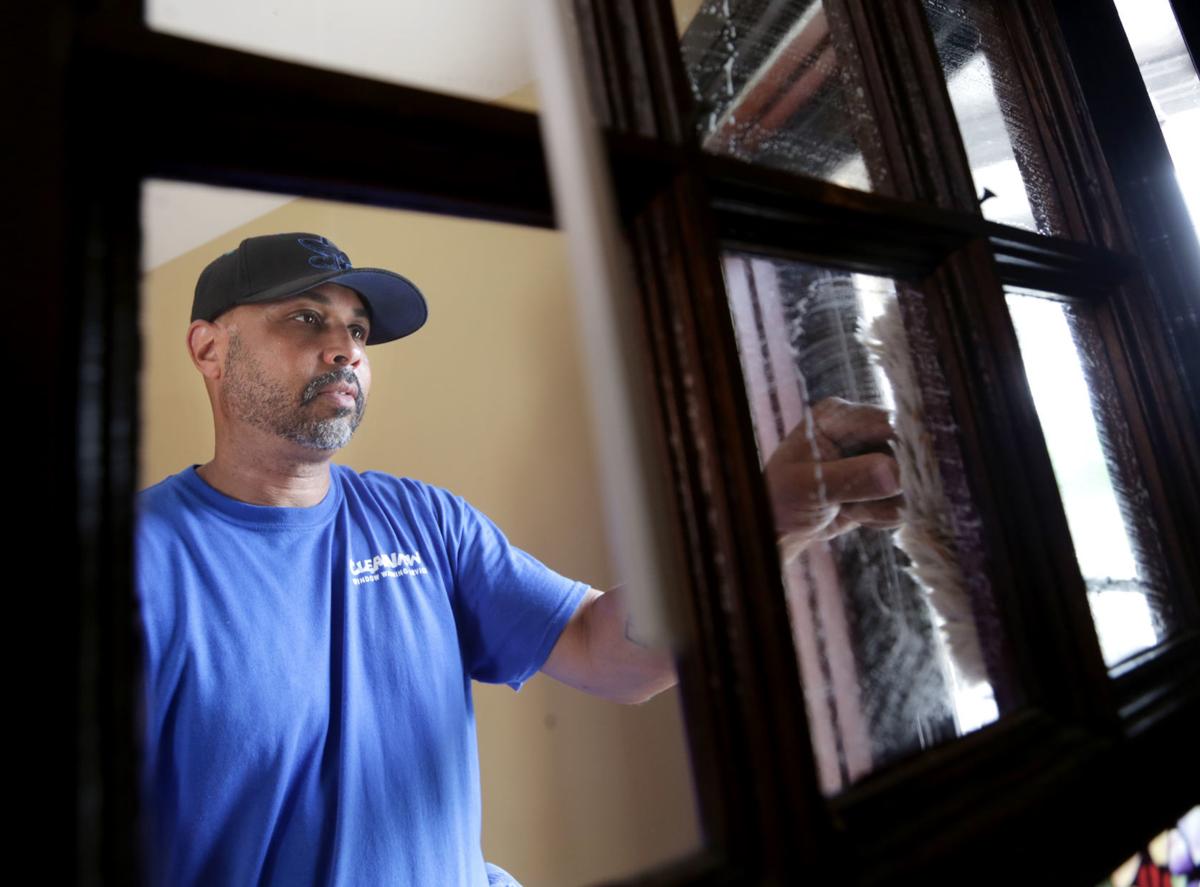 David DuPree says GPS monitoring is like being a "dog that's on an invisible fence."
"The hardest thing was that I wasn't incarcerated anymore but I couldn't just go anywhere I wanted to," the 46-year-old said in May. "I've been dying to go to Laredo's" — a popular Madison Mexican restaurant — "and I can't go."
As Dane County embarks on a jail renovation project that will reduce the lockup's size by about 9 percent — or 91 beds — the county's GPS-monitoring jail-diversion program will be critical to keeping jail numbers low, and could serve broader county goals to help reduce disproportionately high rates of incarceration among people of color and to focus on treatment over punishment for offenders.
Interviews with current or former participants in the program — all convicted of multiple drunken-driving offenses — and what modest data there are about the program suggest GPS has its upsides. A top researcher in the field, though, says that despite the rapid expansion of electronic monitoring, its effectiveness remains a question mark.
DuPree said he got his GPS ankle bracelet on Feb. 26 after four and a half months in jail and, with time off for good behavior and volunteering at Second Harvest food bank and elsewhere, was able to reduce his initial 12-month sentence to a little less than eight months. On June 6, the bracelet came off.
It was an intense eight months.
At the beginning of the program, participants sign a document that, among other things, requires them to provide 48 hours' notice for any appointments or court-mandated therapy or substance-abuse treatment; forbids them from leaving their homes for church, graduation, birthday parties or other "social events"; and limits the amount of time they can shop for groceries and other necessities.
Basically, if they they aren't at work, at an appointment, shopping for the basics or on their way to one of the three, they're to be at home.
They agree to "not stop anywhere unless I have been authorized by Jail Diversion staff," meaning that even a quick, unscheduled swing by the gas station for a cup of coffee can get them sent back to jail.
One obvious benefit of serving time outside of a jail is that it allows for work.
Dan Tesnow, 44, had already been working about 30 hours a week at a fast-food restaurant when he was fitted for his GPS bracelet on Jan. 12 — part of his punishment for his sixth drunken-driving offense.
DuPree was working full time as a window washer.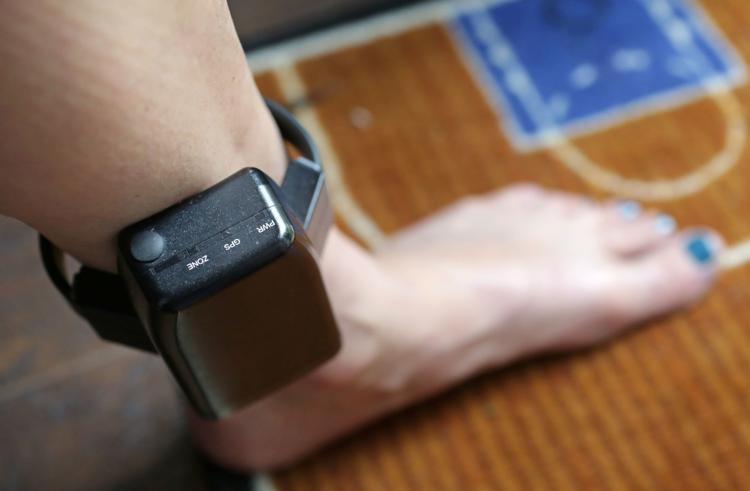 A 36-year-old Madison woman, who asked that her name not be published to protect her career interests, got her bracelet on May 23 after her third drunken-driving conviction. She said she was hired to work in a restaurant by an employer who knew she was going to be wearing it.
In a way, the woman said, GPS monitoring provides restaurant employers some assurance that employees in the jail diversion program will be reliable, since their jobs are one of the few places they're allowed to be.
A deck of cards
The GPS units themselves are about the size of a deck of cards and attach to a plastic ankle bracelet that participants are forbidden from removing.
They take about a half hour twice a day to charge and, fully charged, last about 13 hours. They come with a cord that plugs in magnetically to the unit — so users don't trip and fall if they forget they're charging up. Submerging them in water is a no-no, so you can't go swimming, but they're water-resistant, so you can take a shower.
Go outside your designated "zone" — roughly speaking, your home and its immediate vicinity — during hours you don't have permission to be somewhere else, and a red light will flash, the unit will vibrate and you risk going to jail.
"Everywhere that I go, they check on it," DuPree said. "It shows them where I've been for the week."
Those sentenced to wear GPS units through the jail diversion program pay $26.45 a day, or if they're indigent, half that amount. As of 2016, it cost $107.21 per day to keep a person locked up in jail, said Dane County Chief Deputy Jeff Hook.
You have free articles remaining.
Enrollment in the jail diversion program, like the jail's population, has been on the decline over the last decade-plus. As many as 1,200 inmates were being kept in the jail 10 to 13 years ago, according to Hook. Over the past five to seven years, that number has been around 850 to 870.
Similarly, the number of people enrolling in GPS monitoring through the jail diversion program topped 1,000 a year in 2008 and 2009 but dropped below 900 in 2010, below 800 in 2014 and below 600 in 2016.
Dane County Circuit Court runs a smaller GPS program to monitor people out on bail. Enrollment in that has fluctuated between 128 and 208 over the past nine years. Some Dane County offenders may also be on GPS monitoring through the state Department of Corrections.
Effectiveness unproven
The flat or declining numbers of people "on a bracelet" in Dane County are in contrast to the increase in use in electronic monitoring nationwide.
But the decline in GPS monitoring in Dane County is in line with an overall decrease in nonviolent crime in the county.
Arrests for drunken driving, for instance, fell from 1,878 in 2013 to 1,665 in 2017, according to data kept by the state Department of Justice.
The Dane County Sheriff's Office reports that in 2015 and 2016, about 90 percent of those put on GPS monitoring through the jail diversion program successfully completed their programs, although it doesn't keep data on things like whether they committed other crimes later or returned to abusing drugs and alcohol.
Karla Dhungana Sainju, who studies the use of electronic monitoring at the University of Ontario Institute of Technology, points to one meta-analysis of studies that doesn't support the notion that electronic monitoring reduces crime, and another study that suggests electronic monitoring reduces recidivism.
"In general, the takeaway is that despite the rapid expansion in the use of (electronic monitoring) technologies, the research just hasn't kept pace," she said. "Also, it is a complex question to simply ask if 'it works,'" because its use "varies drastically between jurisdictions, populations, etc., and the measure of effectiveness also differs."
A constant reminder
While they had some complaints, those on GPS monitoring interviewed by the State Journal say that wearing a bracelet is better than the alternative — jail.
"Hands down, yes," said the 36-year-old woman, who described the unit's ever-present monitoring as a kind of bridge to the more sober life she wants to lead.
"It gives me the ability to re-evaluate what I want," she said, while also getting to sleep in her own bed, see the sunlight and avoid the "mystery food" they serve in jail.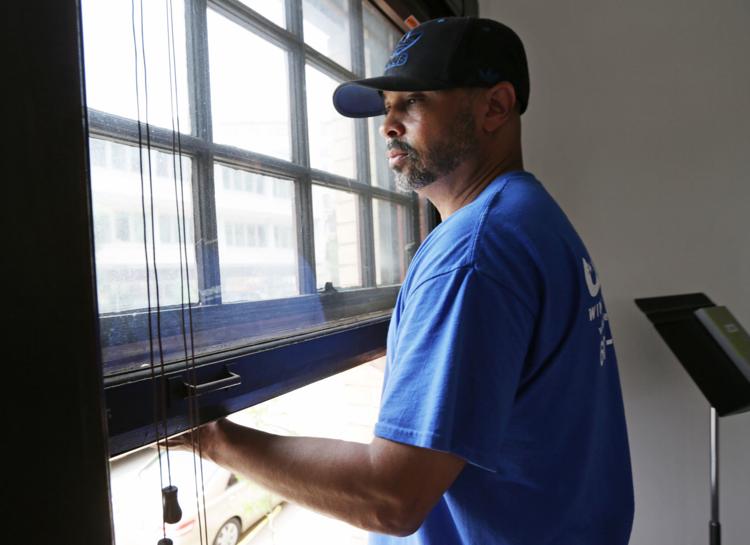 Tesnow said he has trouble sleeping and didn't know if he could "handle it" in jail.
"It really doesn't have too many effects," he said of the GPS unit, "other than that I have to charge it."
DuPree, like Tesnow and the Madison woman, said it was their intention to remain sober after they've completed their sentences, all of which have included substance-abuse programming and testing for drug or alcohol consumption.
"If you can get accepted for jail diversion, I think it's one of the greatest things," DuPree said.
He plans to move out of state in part to avoid the "many triggers here."
"This is Madison, Wisconsin," he said. "Everything you do is drinking."