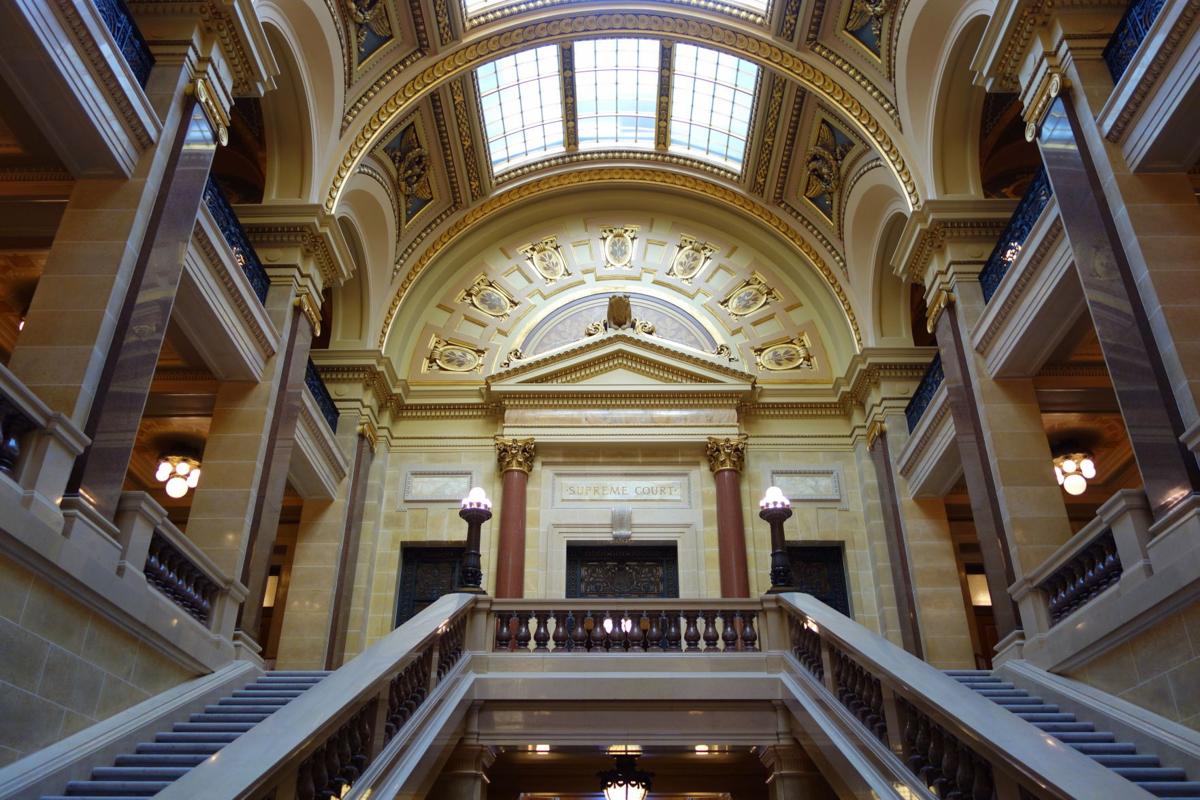 Attorneys for the state Legislature say a new law that creates a separate court appeals process for legal challenges related to a massive new liquid-crystal display panel factory in southeastern Wisconsin could be unconstitutional.
The Wisconsin Legislative Council, which provides nonpartisan legal analysis to lawmakers, says a provision in legislation signed this week by Gov. Scott Walker that creates a quicker appeals process for lawsuits facing Taiwanese-based Foxconn could be challenged in court. The law also provides the tech giant $3 billion in tax incentives and exemptions from environmental rules governing construction.
Under the new law, any legal challenge of a circuit court decision related to the construction and operation of the proposed $10 billion factory would go straight to the state Supreme Court by requiring parties to lawsuits related to the Foxconn project to appeal circuit court decisions directly to the conservative-leaning Supreme Court, bypassing state appeals courts.
A lower court's decision also would be automatically stayed if it is appealed under the law. These provisions would be "most subject to challenge" on grounds that the Legislature is making decisions that rest in the judicial branch's powers, Legislative Council attorneys said in a memo prepared for Senate Minority Leader Jennifer Shilling, D-La Crosse.
But the attorneys also said arguments could be made that these provisions should be upheld because they are shared powers that do not unduly burden the judicial branch and are therefore constitutional.
"It is difficult to predict with any certainty how a court may rule regarding the Act's constitutionality," the memo said.
Attorneys with the state Department of Justice say the provisions related to the appeals process would "pass constitutional muster," a spokesman said Wednesday, and that the state Constitution gives the Legislature the power to adjust the jurisdiction of the state's courts.
"DOJ is confident that the portion of the Foxconn bill related to the courts will pass constitutional muster," said spokesman Johnny Koremenos. "Moreover, we are surprised that members of the Legislature turned to staff attorneys at Legislative Council who have no expertise in this area as opposed to asking DOJ for an analysis."
Tony Palese, a spokesman for Shilling, said Shilling asked for an opinion from Attorney General Brad Schimel, who oversees the Department of Justice, before the Foxconn legislation was voted on by senators, "but have yet to receive any legal analysis or advice from his office."
Shilling, in a statement, said lawmakers should "not be giving a foreign corporation preferential treatment in our state courts."
"This latest Republican effort to tip the judicial scales in favor of wealthy special interests is eroding public trust in our courts," she said.