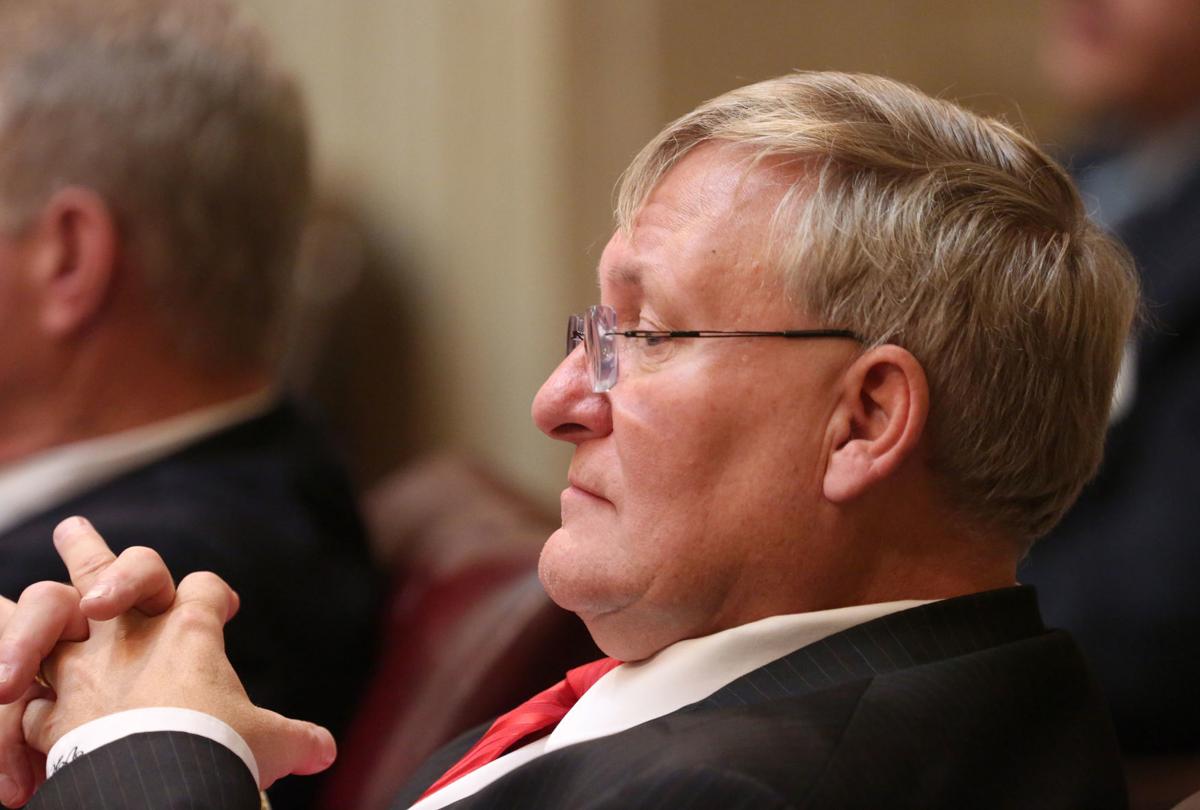 Wisconsin lawmakers could soon take a cue from counties and other states by seeking changes to the way the state deals with criminal defendants before trial.
While the changes under consideration likely won't go as far as states such as California, which opted to eliminate cash bail entirely, the potential overhaul could give courts wider authority to detain dangerous criminals once they're arrested while reducing the number of poor offenders who remain locked up pending trial simply because they lack means.
Such conditions can be non-monetary, such as a prohibition on the use of alcohol and drugs or contacting an alleged victim. Monetary conditions of release can include a signature bond, where a person signs a bond form promising to pay a set amount only if he or she violates the terms of release; or cash bail, where a person is required to pay a set amount to guarantee appearance in court.
Unlike many states, Wisconsin does not have bail bondsmen, which require a nonrefundable payment from an offender — usually 10 percent of the total bond amount — plus collateral to guarantee an offender's appearance in court.
Critics of cash bail argue it favors wealthy offenders while disadvantaging the poor.
In some of the most extreme cases, wealthy suspects have been known to pay to be released on the most serious charges while poor defendants stay behind bars for petty crimes.
Lawmakers on the Wisconsin study committee see those extremes as a problem.
"Your financial means should not determine whether or not you're incarcerated," said Rep. Evan Goyke, D-Milwaukee, a member of the committee.
Committee members are considering following in the footsteps of counties such as Milwaukee, which over the past decade have reduced their reliance on cash bail by using technology to release more of the accused on signature bonds instead of imposing cash bail if their chance of coming back to court is relatively high.
Risk assessment tools, as they're called, use information about the defendant to determine both the risk he or she will fail to return to court or commit a new crime while out on release. Judges can then use the risk assessment to guide their decision on whether to impose cash bail, signature bond or other conditions of release.
Milwaukee has used risk assessment tools to lower the proportion of defendants who receive cash bail from 64 percent in 2009, before risk assessment tools were adopted, to 40 percent in 2012. A bill under consideration by the committee would encourage other counties to use such risk assessment tools in making bail determinations.
But if a judge, with or without the guidance of a risk assessment tool, deems a defendant too dangerous to be released on bond, there are few options.
The state Constitution has carved out a provision to allow judges to detain dangerous offenders for the most serious crimes, but the process for doing so essentially requires a trial, and so has very rarely been used.
"It's more difficult to do that than it is to actually have a trial, and that doesn't make sense," said Sen. Van Wanggaard, R-Racine, who chairs the bail committee.
State law in most cases leaves judges to set very high levels of bail for serious crimes, which some view as a stand-in for preventive detention.
"What we have now is a system that's lying to itself," Goyke said.
Draft legislation the committee will consider at the end of January would change the Wisconsin Constitution to make timelines and requirements less burdensome for prosecutors, which would allow judges to more frequently detain defendants deemed too risky to be released.
The draft legislation has prompted some concern for defendants' rights.
"It's only a bargain if the rule is release and the exception is pretrial detention," said Goyke.
Because the changes to Wisconsin's pretrial practices would require a change to the Constitution, any legislation would need to be approved under two legislative sessions and put before voters in a statewide referendum.
While lawmakers have pointed out what they see as flaws of the pretrial system, gaining consensus on a solution is another story. Goyke, for instance, said he won't support changes to the pretrial detention statute without measures that would make the use of cash bail impractical.