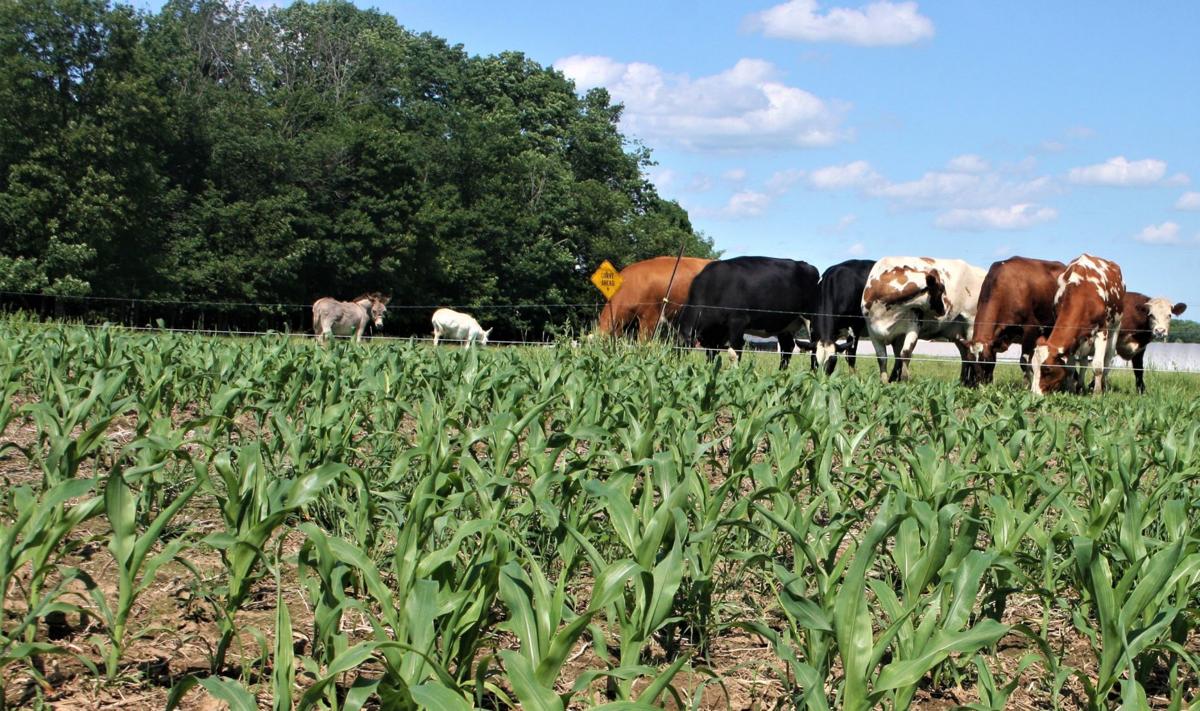 A trio of bills could provide assistance to an agriculture industry reeling from bankruptcies and depressed commodities prices.
The "Our Farms, Our Future" package would create two farm-succession planning positions at the University of Wisconsin Extension, implement a student loan assistance program for beginning farmers, and provide grants to small, diverse farms.
"The three bills strengthen opportunities for Wisconsin farmers at every state of their careers," said Rep. Dave Considine, D-Baraboo.
Considine said the bills — brought forward by the Democratic members of the Assembly Committee on Agriculture — have bipartisan support, but added he hasn't received assurances from Republican leaders that they will be considered this fall.
"I'm optimistic," he said. "We have some pretty influential support on the other side of the aisle."
The two UW Extension positions would cost $224,000 a year. One position with the Center for Dairy Profitability would focus on financial planning in farm succession, while the other would work with county officials and others to get farmers to actually do succession planning.
You have free articles remaining.
"My suspicion is if we were to talk to the farmers who went out of business, some of those farmers could have been saved had we had appropriate succession planning," Considine said.
Farmer Gene Larsen said succession planning is not only extremely important for farmers as they approach retirement, but it also is something many farmers avoid.
"It's an absolute necessity for the continuance of the traditional Wisconsin multi-generational farm. It's a very difficult process that often is ignored and put off for another day," he said.
A student loan assistance program would cover up to $30,000 in college debt incurred by beginning farmers. Eligible farmers would have to commit to farming in Wisconsin for at least five years.
Danny Werachowski, with cooperative farm Rising Sand Organics, said student loan assistance would help ensure the next generation of educated farmers.
"They will help Wisconsin once again lead the nation in agriculture in a smart and forward-thinking way," he said.
Lastly, a small farm diversity grant program would provide up to $50,000 in matching funds to growers and producers on small-scale operations of 50 or fewer acres. The grants would have to be used to start a new agricultural operation or add a new product.
If approved, the grant program would be appropriated $500,000 over the 2019-21 biennium.