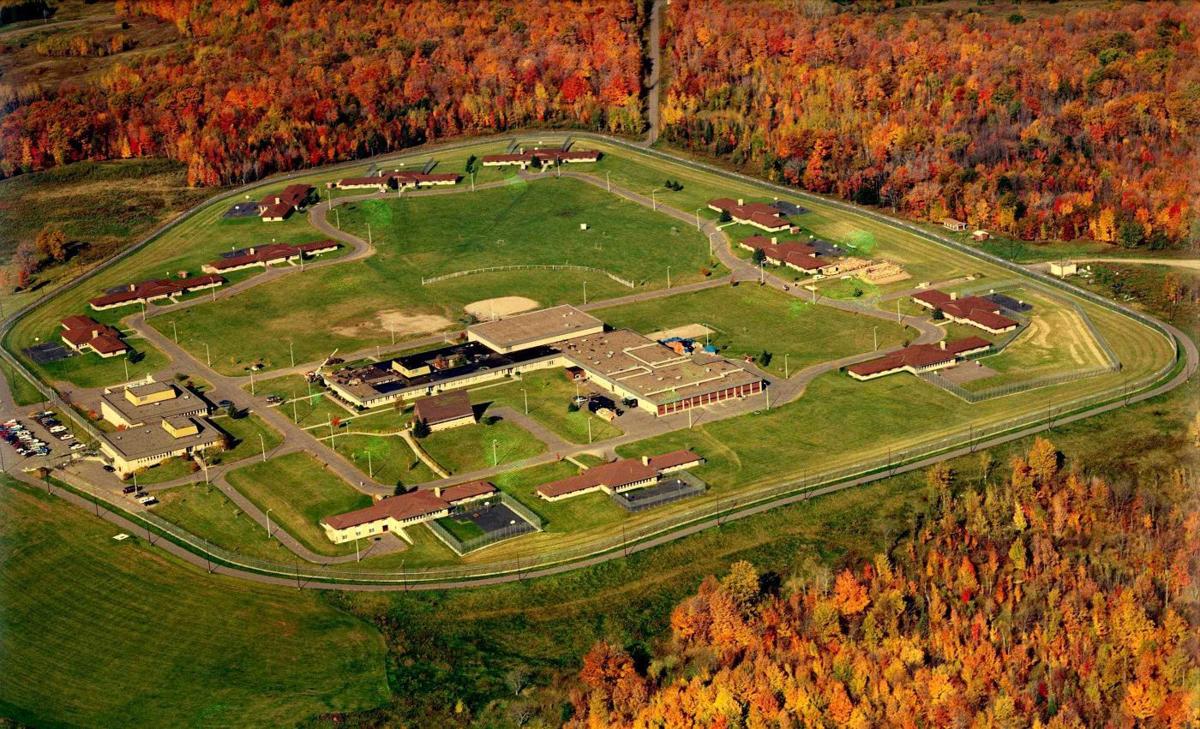 A former inmate at Wisconsin's youth prison says a guard there helped her hurt herself after she became suicidal while being kept in solitary confinement.
The girl is one of two female Iowa teenagers who filed federal lawsuits this week against state prison officials, alleging they were kept in solitary confinement for months at the state's youth prison, even after both tried to commit suicide in their cells.
In one case, one of the girls put her head under a low metal cot to harm herself while she was in a cell used to put inmates in solitary confinement. She alleges youth prison guard Kyle Hoff then walked on top of the cot while she did this in order to tighten it around her neck.
Hoff did not return a phone call seeking comment on the allegations.
The same girl also was not given medical attention and was instead sent back to her cell alone after prison guards found her unresponsive with a nightgown around her neck in November 2015 during a 17-day stay in isolation, the lawsuit alleges.
The former inmates' lawsuits, which demand jury trials to review the allegations of "cruel and unusual punishment," are the fourth and fifth filed in federal court this year alleging staff at the state's juvenile correctional facility are putting teen inmates in solitary confinement too often and using force that causes lasting or permanent damage.
Tristan Cook, DOC spokesman, said the department is reviewing the lawsuits. Jack Bjornstad, an Iowa lawyer representing the girls, said he could not comment on what kind of outcome the plaintiffs are seeking.
Girls were 16
According to the lawsuits, the girls were inmates in the youth prison starting in March and July of 2015, respectively, and stayed until February and August of 2016. They were 16 years old at the time.
You have free articles remaining.
During their sentences, the two girls estimate they were kept in solitary confinement for a total of four and five months and were let out of their cells for about two hours a day.
One female inmate said she was only out of solitary confinement for a total of three days during a three-month span. The other estimates she spent up to 74 days by herself over a seven-month time period.
The girls' mental health deteriorated during their isolation, according to the lawsuit, and both became suicidal.
The second girl suing prison officials says she tried hanging and cutting herself during her time in isolation, and received more time in solitary confinement as punishment.
The lawsuits come amid a two-year investigation now headed by federal authorities reviewing allegations of inmate abuse by staff, among other potential crimes.
Until federal Judge James Peterson's July order, Wisconsin was one of just a handful of states that has allowed its youngest prison inmates to be punished by placing them in solitary confinement for more than 10 days.
And the state is in the minority nationally in not prohibiting punitive solitary confinement, according to a 2016 survey conducted by the Lowenstein Center for the Public Interest, a law firm that offers pro bono work to low-income and needy communities.
Peterson's order requires DOC not to place teen inmates in isolation for longer than seven days.
Also on Wednesday, Gov. Scott Walker signed a bill that would require guards at the state's youth prison to be required to report signs of child abuse.
The prison guards now join doctors, child care workers and teachers on the state's list of occupations that are required by law to report suspected child abuse.
Walker said Wednesday he has confidence that DOC Secretary Jon Litscher will carry out the necessary changes to make the facility safe.
The bill was authored by Sen. LaTonya Johnson, D-Milwaukee, and Rep. Joel Kleefisch, R-Oconomowoc, and is the first successful piece of legislation drafted in response to the scores of allegations related to youth prison staff still under review by the Federal Bureau of Investigation.
"In Wisconsin, we have kids attempting suicide and correctional workers experiencing vicious assaults in our juvenile correctional facilities," Johnson said in a statement Wednesday. "Requiring juvenile correctional officers to be mandated reporters of suspected child abuse and neglect is a common-sense measure that will create much-needed accountability and help aid in the safety of both juvenile offenders and staff."