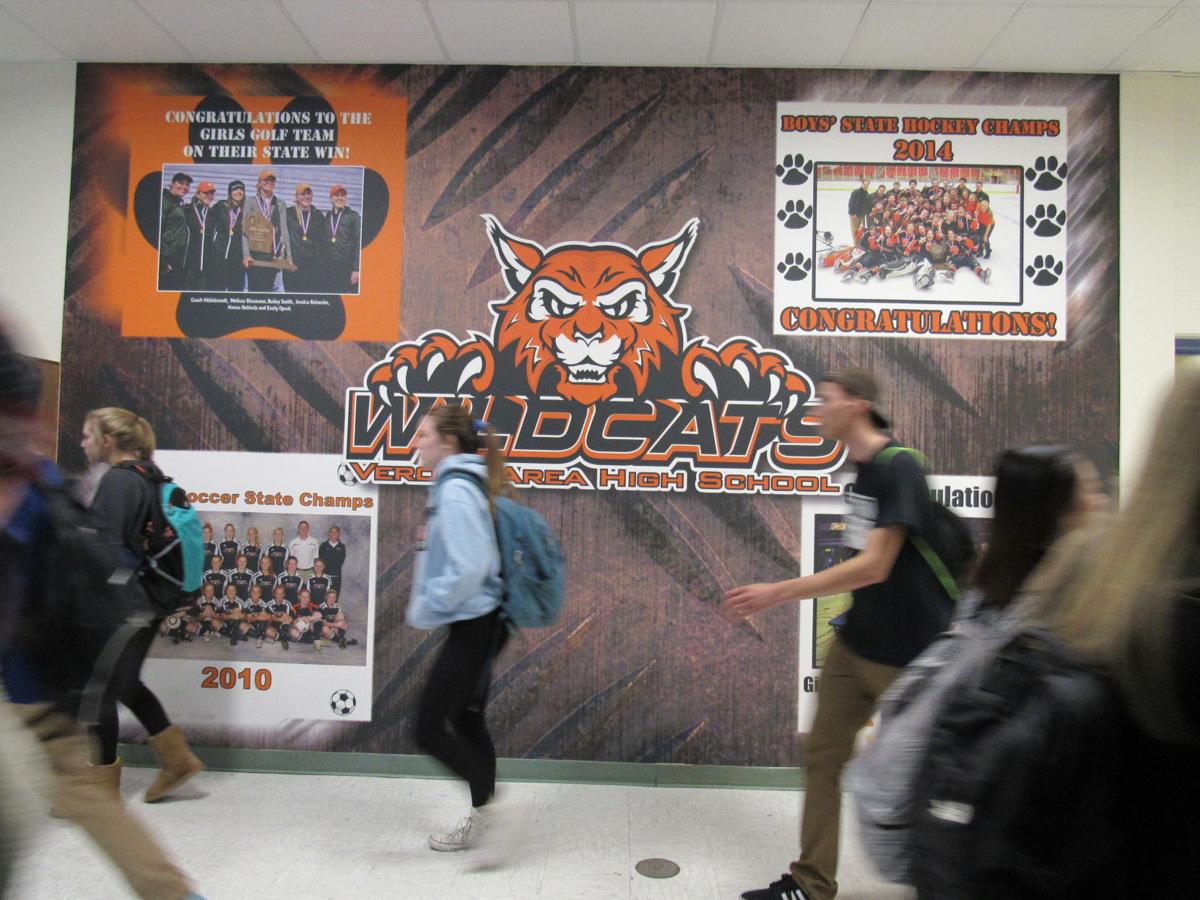 Republican lawmakers writing the next state budget voted Monday to include a $639 million funding increase for Wisconsin schools — about $10 million less than the record amount Gov. Scott Walker proposed earlier this year.
The budget-writing committee also increased the household income limits for participation in the statewide private voucher school program.
The 2017-19 spending plan also sets up a timeline for a potential turnaround program for the Racine School District and limits the number of times a school district can ask voters to raise property taxes to pay for building projects and school operations.
The GOP plan allows school districts that spend less per student than the average to raise their property taxes, eliminates expiration dates for teacher and school administrator licenses and gives about $9 million to public and private schools to buy computers for ninth-graders.
Despite the increase in funding, which Democrats have long called for after years of cuts or no increase in state funding for schools, the proposals drew the ire of Democrats on the budget committee over the voucher provision, expansion of independent charter schools and the addition of state money for services at private schools.
"How is it that we can continue to divert money to private schools?" said Rep. Gordon Hintz, D-Oshkosh.
But Rep. Mary Felzkowski, R-Irma, said the Republican plan aims to allow parents, regardless of their household income, provide the best choice of school for their children.
Overall, Walker proposed $11.5 billion for schools, including the $649 million increase.
A spokesman for budget committee co-chairwoman Sen. Alberta Darling, R-River Hills, said the Joint Finance Committee reduced the increase to $639 million because of reductions to funding proposed by Walker for rural school districts and for schools in the Milwaukee School District that meet academic achievement goals.
Walker in a statement thanked the committee for its actions after the package was approved 12-4, with all Republicans voting for and all Democrats voting against.
Officials supportive
School district administrators and board members have hailed the thrust of the governor's budget proposal: a provision that would increase the $250 school districts currently receive per student by $200 in the 2017-18 school year and another $204 in the 2018-19 school year.
The "per-pupil" amount is delivered to schools regardless of how much the districts get in other forms of state aid or can raise from local taxpayers. The bulk of state aid is determined by a complex formula that takes into account student population, the wealth of a school district and numerous other factors.
However, school officials also are starting the next school year without knowing for sure what type of state aid increase they might see because lawmakers are so late in passing a budget, which was due July 1.
Darling said lawmakers in the Assembly and Senate will vote on the full budget during the week of Sept. 14.
The plan
The Republican-authored plan eliminates a provision in Walker's proposal that ties new school funding to whether a district's staff pays at least 12 percent of their health care costs. Instead, lawmakers have proposed to require districts to submit a report on their health care plans to the state Department of Administration, which will forward the reports to the budget committee.
About $18 million in funding for rural schools proposed by Walker was eliminated in the GOP plan, as well as about $3.4 million for the Milwaukee School District.
Meanwhile, the proposal requires school districts to call for any referendum during a regularly scheduled election and only twice a year. School districts also would be prohibited in 2018 from exceeding their state-imposed limits on raising revenue to pay for energy efficiency projects. Walker had proposed eliminating the revenue limit exemption altogether.
The plan also allows school districts that spend less than $10,000 per student because of those state-imposed caps to raise property taxes to increase their per-student spending to $9,800 by 2022. School districts also would get $1.6 million over two years to help pay for special education services that are more costly than others.
Income limits
The committee also voted to raise the income limits for the statewide private voucher program to 220 percent of the federal poverty level. Under the new limits, a family of four with a combined income of $53,826 would be eligible to receive a voucher.
Currently, the program is limited to families who earn a combined income of 185 percent of the federal poverty level, or $45,263 for a family of four. The voucher program aims to provide taxpayer-funded vouchers to students to attend a private school in areas outside of Milwaukee and Racine.
Currently, school districts' state funding is reduced by each student that leaves the district schools for a private voucher school. The districts are able to count that student when reporting enrollment figures to determine state funding, however.
The GOP plan also eliminates some enrollment rules for the state's voucher programs, which limit enrollment to students in certain grades and authorizes a state charter school office to create charter schools statewide without the approval of local school boards. Currently, the office is limited to creating the schools in Madison and Milwaukee.
In an effort to prevent a widespread shortage of teachers, Republicans also eliminated expiration dates on licenses for teachers and school administrators who have worked for at least three years. Anyone with a bachelor's degree who has completed an alternative teacher certification program and has passed a background check also could receive a teaching license under the plan.