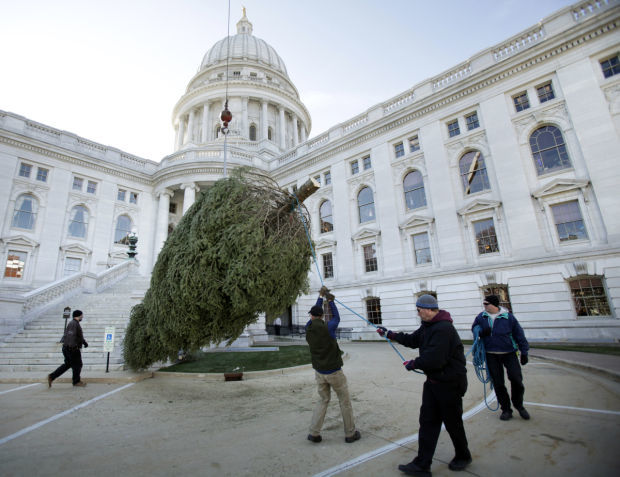 Days after Democratic Gov. Tony Evers broke with his predecessor in calling the state Capitol's annual evergreen a "holiday tree," a Republican lawmaker is seeking to overshadow the move.
On Monday, Rep. Scott Krug, R-Nekoosa, sought support for a resolution that would make clear the decorated evergreen that stands tall in the Capitol rotunda each year be known as "the Wisconsin State Christmas Tree."
The Capitol "has displayed a decorated tree in the rotunda every year during the Christmas holiday season since 1916, and it has been traditionally referred to as a 'Christmas Tree,'" Krug said in a statement.
You have free articles remaining.
The resolution, which would be symbolic and doesn't carry the weight of law, promises to further the culture wars over Christmas and the perennial debate over whether acknowledging the holiday constitutes government establishment of religion, which is barred under the First Amendment.
On Friday, Evers ignited the flames, declaring the first Capitol conifer of his administration would be called a "holiday tree."
After former Republican Gov. Scott Walker took office in 2011, he called it a "Christmas tree," stirring up controversy. Before that, the tree had been called a "holiday tree" since 1985.
Whether the resolution is adopted or not, Wisconsin State Journal readers can expect stories about the tree to refer to it as a "Christmas tree," since that is the newspaper's official style.
"They are Christmas trees, not holiday trees," according to the State Journal stylebook.