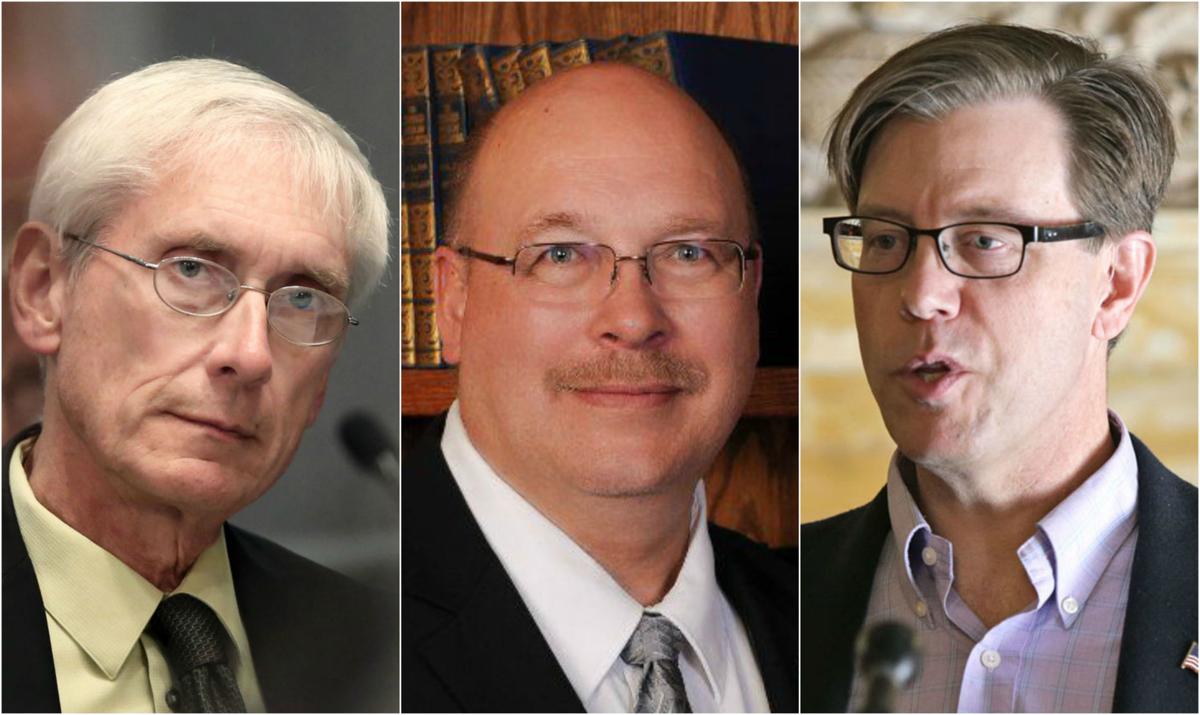 A Democratic lawmaker from Green Bay is considering drafting legislation that would make it illegal for competing candidates to offer deals providing state jobs in exchange for dropping out of races.
The idea from Rep. Eric Genrich, D-Green Bay, comes a week after former state superintendent candidate John Humphries released a document outlining a proposal from opponent Lowell Holtz suggesting one of the two candidates drop out of the race on the condition the other give him a taxpayer-funded $150,000 job at the Department of Public Instruction upon winning the state superintendent race.
Holtz and Humphries challenged incumbent Tony Evers in Tuesday's primary, in which Holtz and Evers advanced.
"I think the average person looks at what happened here and sees corruption and I think they're right," Genrich said. He said he will work with the Legislative Council next week to start drafting legislation.
Liberal advocacy group One Wisconsin Now filed a complaint with the state Elections Commission alleging election bribery, but former Government Accountability Board director Kevin Kennedy has said the alleged deal is not covered by current state law, and is likely not illegal.
But Holtz on Thursday said, in response to Genrich's proposal, that the Democratic lawmaker is simply using his position to play politics. Holtz is running to the right of Evers.
"As I have said ad nauseam, this was a false accusation," Holtz said in a statement. "This race is about the future and well-being of Wisconsin's students, and it is unfortunate that Representative Genrich is using his position to politicize a non-event."
Holtz has said the content of the document came from an unnamed businessman and that it was simply some ideas that never went anywhere. He said Humphries also attempted to "bribe" Holtz to get out of the race by offering to negotiate a consulting contract with DPI after Humphries was elected.
Humphries disputed that during the primary race, saying Holtz was proposing one of the two drop out of the race in exchange for a job.
Genrich said his plans came after he heard concerns from residents in Green Bay — where one of five school districts that would have been subject to takeover under the alleged deal is located.
"Local accountability is so crucial to maintaining good, strong public schools and to see a couple of these guys working with some unnamed businessman to sort of divvy up the state of Wisconsin and its school districts, I think that was really offensive to a lot of people," Genrich said.
Holtz has said he has no plans to diminish local control of school districts if elected, and instead wishes to empower local school boards to improve academic achievement.
In response to Genrich's proposal, a campaign spokeswoman for Evers said Wisconsin residents "are tired of these backroom deals."
Get Election 2020 & Politics updates in your inbox!
Keep up on the latest in national and local politics as Election 2020 comes into focus.