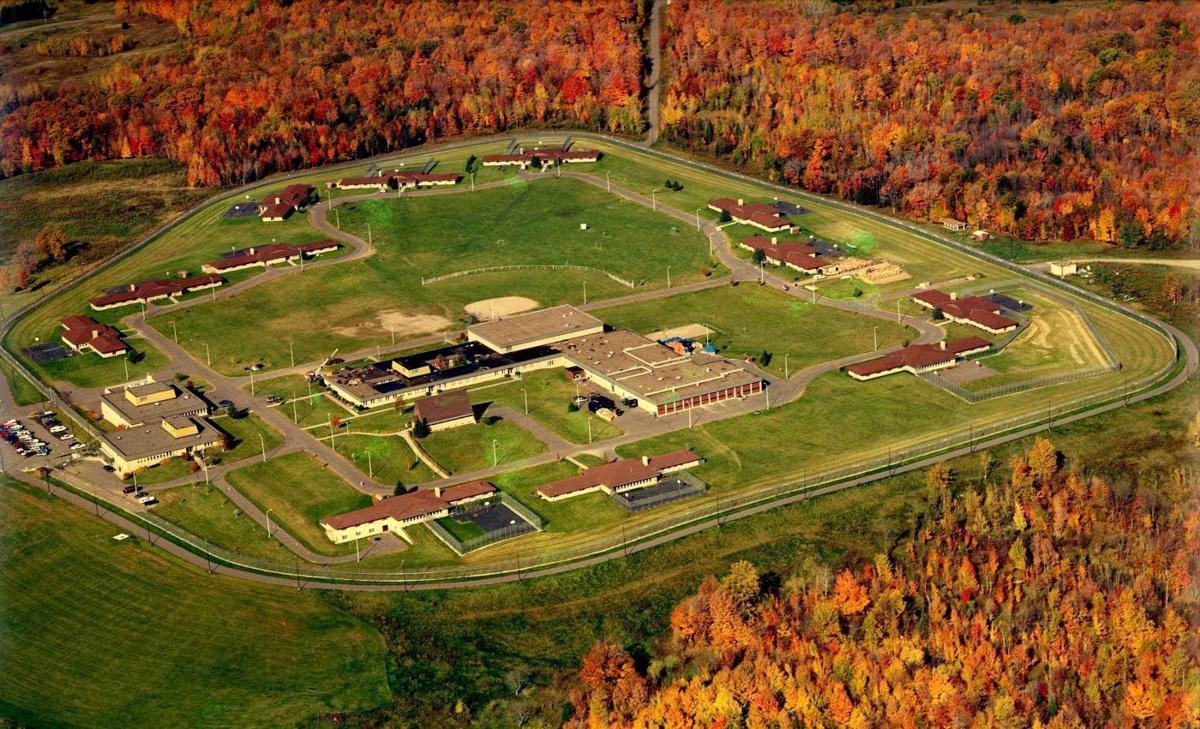 A Republican state lawmaker met with Department of Corrections officials in early March to discuss concerns she received about inmates abusing staff at a juvenile prison in her district.
But at that meeting the officials, juvenile corrections administrator Paul Westerhaus and community corrections assistant administrator Cari Taylor, said there were no reports of increased assaults on staff and provided data through 2014 as evidence, the lawmaker said.
"They said it's not accurate," Rep. Mary Czaja, R-Irma, said, adding that she told the two youth counselors at the facility who had raised the concerns: "You've got to give me something more if I'm going to do something with it."
That meeting happened more than a month after the state Department of Justice began an investigation into allegations that staff at the Lincoln Hills and Copper Lake schools in Irma were abusing inmates. Department of Corrections officials said they asked DOJ to investigate.
A secret John Doe probe into the matter began in October, investigating a range of potential crimes, including sexual assault, child neglect, abuse of inmates, intimidation of victims and witnesses, tampering with public records and misconduct in public office.
A staff member, who spoke with the Wisconsin State Journal on condition the staffer not be named because of a department policy that prohibits staff from speaking to media without permission, said a security administrator would routinely downgrade incidents involving youth violence, reports were not generated without permission from a supervisor and documents were routinely shredded, lost or misplaced.
Former Lincoln Hills security director Bruce Sunde, contacted at his home, declined to comment on the investigation or the allegations regarding youth violence Thursday.
Westerhaus and the facilities' superintendent John Ourada were relieved of their administrative duties on Dec. 3.
Several other lawmakers were notified about allegations of inmates abusing staff in mid-November. A spokesman for Rep. Rob Swearingen, R-Rhinelander, said lawmakers in the 12th Senate District, where the facility is located, a few weeks ago scheduled a meeting with DOC for Thursday, but it was canceled Thursday morning.
Corrections spokeswoman Joy Staab did not immediately respond to a request for comment.
FBI spokesman Leonard Peace said Thursday the FBI is assisting the DOJ in the investigation.
Czaja said she informed Rep. Rob Hutton, R-Brookfield, chairman of the Assembly Corrections Committee, in the spring about the reports she had received and that he asked her to keep him informed.
You have free articles remaining.
Hutton didn't respond to a request for an interview, but his office provided records showing he received on Nov. 18 an email from Mark Towne, a retired DOC employee from Rhinelander, asking for "assistance and help on a 'Serious' safety issue that has spiraled out of control at the Lincoln Hills School correctional facility."
Towne also forwarded an email he had sent to DOC Secretary Ed Wall on Nov. 19 to 11 lawmakers, two of whom — Czaja and Swearingen — responded.
The others who received the email were Sens. Tom Tiffany, R-Hazelhurst, who also represents Irma and did not respond to a request for comment, and Jerry Petrowski, R-Marathon, and Reps. Hutton, John Nygren, R-Marinette, John Spiros, R-Marshfield, Dave Heaton, R-Wausau, Mandela Barnes, D-Milwaukee, David Bowen, D-Milwaukee and Sondy Pope, D-Cross Plains.
A spokesman for Senate Minority Leader Jennifer Shilling, D-La Crosse, said her office didn't hear complaints specific to Lincoln Hills, but has repeatedly heard from DOC staff about problems at other institutions, including understaffing, forced overtime policies, safety concerns and unresponsive leadership as ongoing problems at the DOC.
Democrats have previously proposed allowing DOC staff to bargain over workplace safety, which was eliminated by the Act 10 collective bargaining law, and requiring DOC to submit annual reports to the Legislature on staff assaults, and they opposed a 2011-13 budget measure to close the Ethan Allen boys and Southern Oaks girls juvenile facilities and transfer inmates to Lincoln Hills.
Earlier this week Gov. Scott Walker said he didn't think there was a connection between staffing issues and the Lincoln Hills allegations.
"I think their concerns were not specific to that," Walker said. "But certainly we'll have to wait until we see everything at the end."
Czaja said while she had heard about allegations of abuse by inmates, she had not heard of potential abuse of inmates by staff until news reports about the investigation this week. She also said she doesn't know if there is any connection between staffing issues and the problems at Lincoln Hills. She said she doesn't want to react to the allegations or call for any legislative action until the investigation is complete.
"I don't want to make any insinuations," Czaja said. "I don't know everyone, but I know a lot of the youth counselors. From what I know they're very good people."
Sen. Van Wanggaard, R-Racine, chairman of the Senate Committee on Judiciary and Public Safety, said he was surprised when he learned about the investigation and the alleged problems at the facility this week.
Wanggaard also said it's too soon to know if the problems under investigation since January are connected to more systemic issues at the Department of Corrections, but he said one thing the Legislature can do going forward is form a joint committee to review allegations of abuse at state prisons.
Wanggaard chief of staff Scott Kelly said discussions about such a joint committee have been in the works since late September in response to a general need for the Legislature to have more investigatory power, and not the Lincoln Hills investigation.