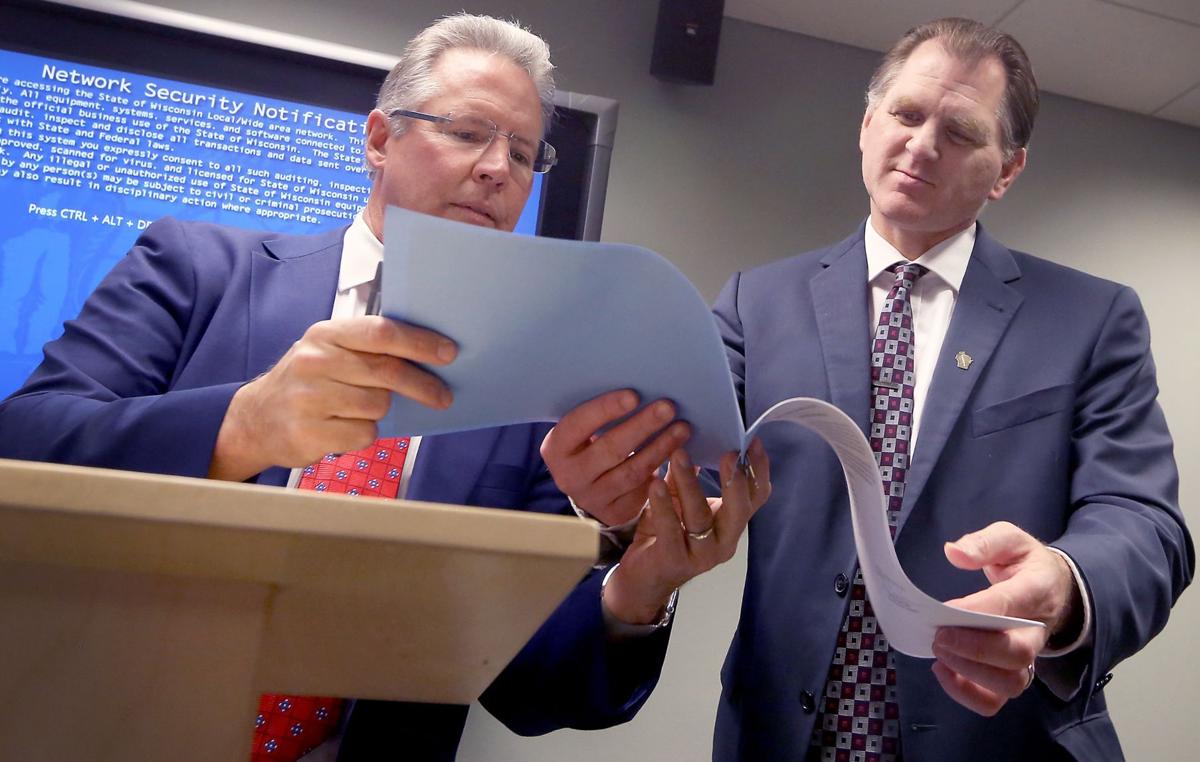 A key Republican member of the Joint Finance Committee expressed concern about Gov. Scott Walker's budget cutting six positions from the state Elections Commission.
The commission has 31.75 full-time positions, 22 of which are federally funded. Walker's budget proposes funding 16 of those with state taxpayer funds. The Legislative Fiscal Bureau did not have an estimate for how much it would cost to retain six additional positions, but according to the Elections Commission it would cost $364,000 in the biennium's second year.
Walker's budget projects remaining federal funds and a $912,000 agency lapse to cover the 16 positions in 2018 and $2.6 million in taxpayer funds in 2019.
"I am a little bit concerned about that," said Sen. Leah Vukmir, R-Brookfield, who co-authored the bill replacing the nonpartisan Government Accountability Board with the bipartisan commission. "Do you believe the 16 positions will adequately address needs going forward?"
"No," responded commissioner Jodi Jensen, who was appointed by Senate Majority Leader Scott Fitzgerald, R-Juneau. "Some things will have to be put on hold if they don't have enough staff. I don't think that's what the Legislature wants to see happen."
Elections Commission administrator Michael Haas said Walker based the reduction of six positions on vacancies the agency had during the 2016 election, but noted those vacanies resulted in increased overtime and the hiring of a call center.