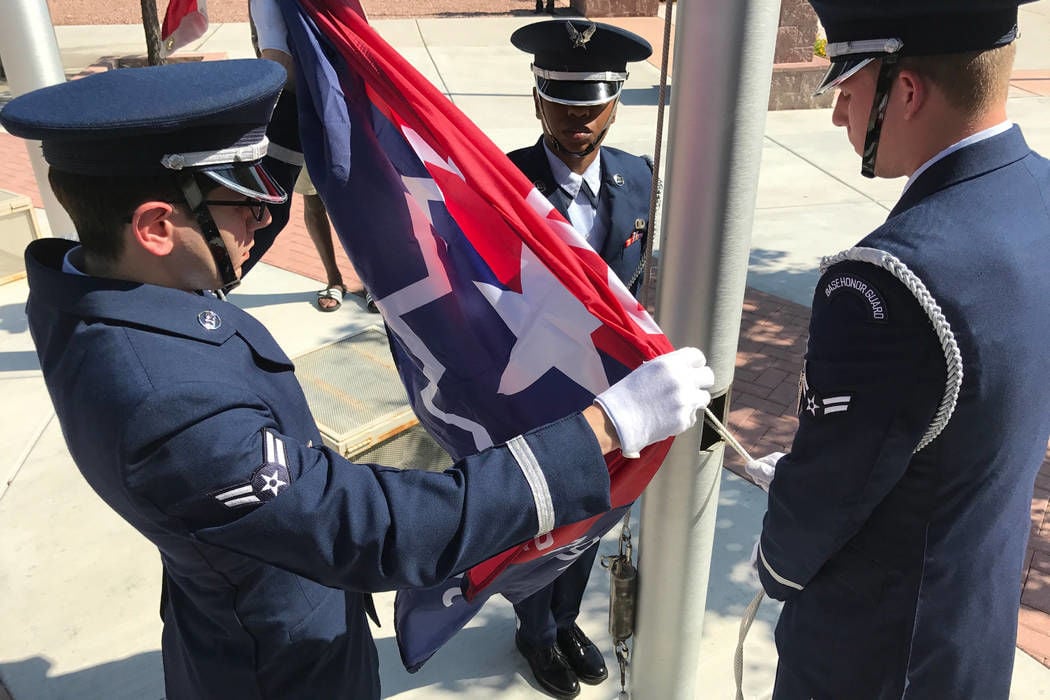 A flag in honor of Juneteenth, the annual commemoration of the ending of slavery in the United States, will be raised over the Wisconsin Capitol on Friday for the first time in state history.
The announcement comes as protests in Madison and nationwide in response to the death of George Floyd while in Minneapolis police custody continue into their third week.
The flag, which features a white star on a blue and red background, will temporarily replace the rainbow flag symbolizing gay pride above the East Wing of the Capitol that is flying during June, which has been recognized as LGBT Pride Month.
"This year, Juneteenth has particular significance as we find ourselves in the midst of a movement for racial justice and an end to systemic racism," Lt. Gov. Mandela Barnes, the state's first black lieutenant governor, said in a statement. "We have won significant freedoms since 1619, but our work will not be over until all Black lives matter by way of equity and the opportunity to thrive."
Observed on June 19, Juneteenth is formally recognized in 47 states, with Wisconsin officially recognizing the day in 2009.
"As a state that sees some of the most disparate outcomes for Black Wisconsinites, it is as important as ever that we recognize and reflect on our history, celebrate Black resiliency, and move forward in solidarity and strength toward a more racially equitable and just society," Gov. Tony Evers said in a statement.
The U.S. and Wisconsin flags will continue flying atop the flag pole above the East Wing, while the rainbow pride flag will return to the third-tier spot on Saturday. A black-and-white POW-MIA flag will continue flying on the North Wing flag pole.
Also on Wednesday, the National Juneteenth Observance Foundation urged Congress and President Donald Trump to approve legislation that would make Juneteenth a National Day of Observance. The organization has advocated for national recognition for more than two decades.
"Now more than ever, Juneteenth is needed and demanded by the people," the group's president, Steven Williams, said in a statement. "Juneteenth National Freedom Day, along with the 4th of July Independence Day, completes the 'cycle of freedom' for America's Independence Day observances. Juneteenth commemoration brings balance to America's freedom celebrations."
Get Government & Politics updates in your inbox!
Stay up-to-date on the latest in local and national government and political topics with our newsletter.