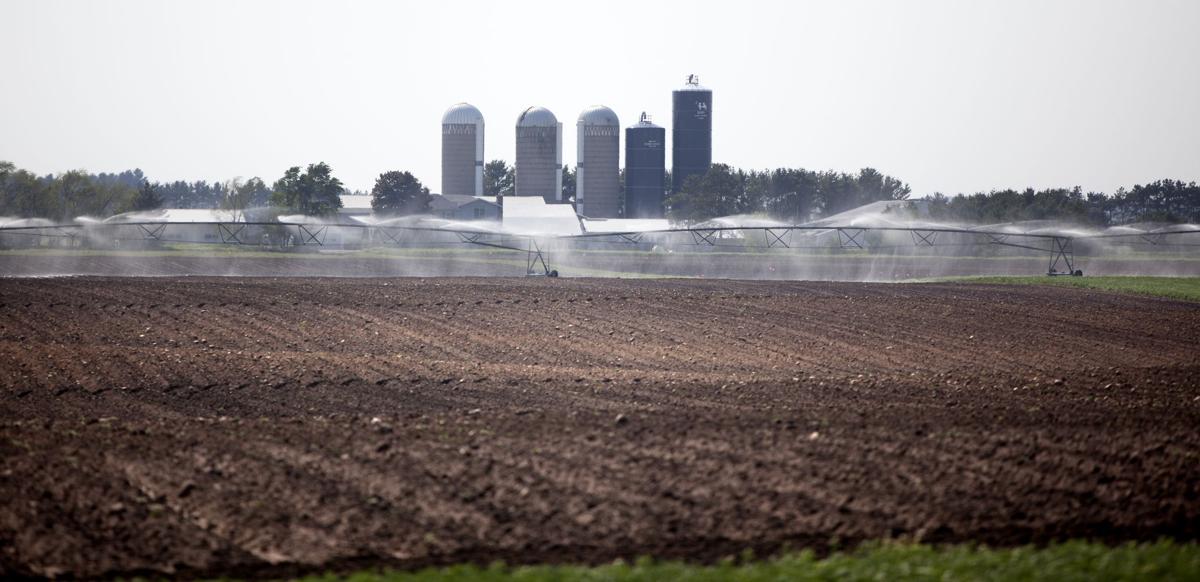 A Dane County judge has thrown out eight high-capacity well permits the state granted to businesses despite warnings from its own scientists that the massive water withdrawals would harm vulnerable lakes, streams and drinking water supplies.
Circuit Judge Valerie Bailey-Rihn ruled that the permits ran afoul of a constitutional provision requiring state government to protect water for the public.
"This Court is bound by nearly 120 years of precedent and a long rich history in the State of respecting the Wisconsin Constitution and its fundamental protection of the waters of the State for the enjoyment of all," Bailey-Rihn wrote in a decision she issued Wednesday.
She was ruling in a lawsuit the conservation group Clean Wisconsin filed a year ago after examining permits the state Department of Natural Resources issued after a policy change it made in June 2016 under pressure from industrial well users and elected Republicans who control state government.
"DNR's own scientists and staff experts for months raised concerns about the direct 'substantial' impacts these high-capacity well permits would have on the wetlands, stream flows, groundwater, and ecology of the surrounding landscape," the organization said in a statement.
The wells had potential to lower water levels in Pleasant Lake, Round Lake, Lake Emily, Rice Lake and Radley Creek, a Class 1 trout stream.
2011 law cited
The DNR had said it was forced to begin issuing the permits with fewer limits starting in 2016 because of a law enacted in 2011 by the state Legislature and Gov. Scott Walker limiting the authority of state agencies to create rules that hadn't been explicitly authorized by elected officials.
The department had been withholding approval of some permit applications and setting pumping limits on others based on a series of court rulings.
The rulings were based on the "public trust doctrine," in which courts have said that Wisconsin's Constitution requires state government to protect public access to navigable waters.
The courts ruled the DNR was responsible for making permit decisions based on cumulative impact a proposed new well and other existing wells would have on the public's ability to use water.
'Political decision-making'
Clean Wisconsin argued that the Constitution trumps Schimel's interpretation of the 2011 law.
"There is a principle in law that says you can't interpret a statute in a way that is unconstitutional, because the Constitution is our supreme law, not the Legislature," said Madison attorney Carl Sinderbrand, who represented Clean Wisconsin in the lawsuit.
Sinderbrand said Schimel and other elected Republicans were ignoring the Constitution in order to serve business interests.
"It is political decision-making and its done totally to protect the interests of people who finance election campaigns," Sinderbrand said. "It's government for sale, and the attorney general is as much an offender as anybody."
Eight business groups joined Schimel's Department of Justice in defending the DNR in the lawsuit. Among them were WMC, the state Farm Bureau Federation, the Wisconsin Paper Council, and state associations for vegetable and potato growers, dairy businesses, corn growers, cheese makers and food processors.
Spokesmen for Schimel and the DNR said Wednesday they were reviewing the judge's ruling and couldn't comment on it.
Bailey-Rihn's ruling invalidated all eight permits, but sent one back to the DNR so the agency could consider placing limits on it based on possible cumulative impacts on surrounding water.
Pump permits locked in
Pumping has lowered water levels and even dried up lakes and streams, especially in the Central Sands area where vegetable growing is prevalent.
The change gave perpetual rights to "whoever sticks their straw in the ground first" instead of taking into account shoreline landowners and others who want to fish, boat and swim, said Clean Wisconsin's Amber Meyer Smith.