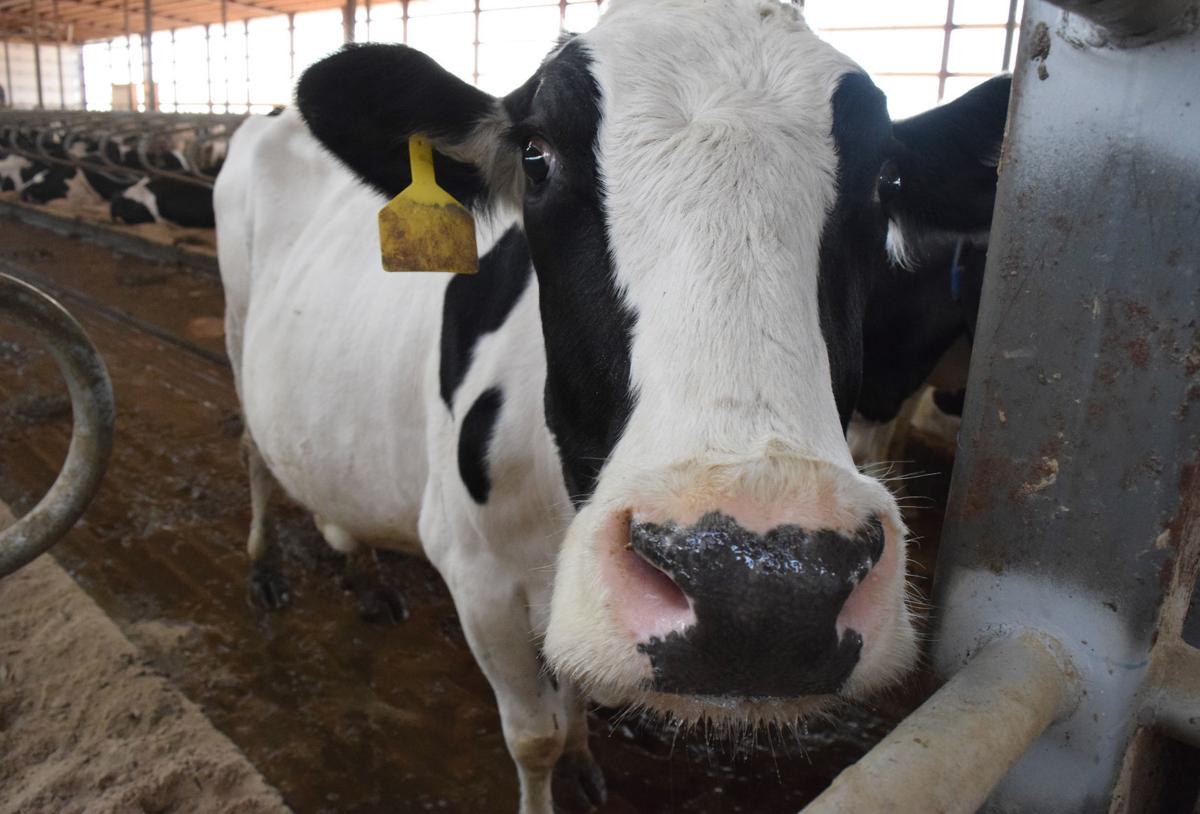 A judge has ruled the Department of Natural Resources improperly rolled back state legal protections for water quality in 2017 when it agreed to the demands a dairy industry group made in a lawsuit.
The judge's ruling restores the DNR's full authority to enforce water-quality standards by requiring large dairy operations to prevent pollutants from running into lakes and streams from areas where feed is stored and where calves are housed.
The state agency gave up that authority in settling a lawsuit filed by the Wisconsin Dairy Business Association.
"This decision was important because it was confirmation that the DNR can't change the law through settlement agreements with special interest groups," said Sarah Geers, an attorney representing four conservation groups that challenged the 2017 settlement.
The ruling by Milwaukee County Circuit Court Judge William Pocan came during a hearing Friday. Geers was drafting a written order for the judge to review this week.
The case stems from the DNR's attempts to comply with federal water-quality standards. Rain carries nutrients and other pollutants from soil, manure and animal feed into lakes and streams contributing to unnatural growths of underwater vegetation, algae and toxic bacteria. The pollutants also pose health hazards in drinking water.
The DNR was telling owners of large feedlots they would need to take additional steps to ensure that nutrient pollution didn't run into public waters.
Concentrated animal feeding operations — or CAFOs — said they were protecting water quality by growing strips of vegetation downhill from the stored feed to stop pollutants. But the U.S. Environmental Protection Agency had been prodding DNR to insist on more effective technology.
You have free articles remaining.
Feed bunkers can sprawl over an acre or more, and the Wisconsin Dairy Business Association complained that it would be too costly to cover them to keep rain from carrying pollutants downhill.
In a settlement, the association dropped its demand for an end to CAFO regulation, and the DNR ended its efforts to improve feed storage and calf hutches.
Four conservation groups — Clean Water Action Council of Northeast Wisconsin, Friends of the Central Sands, Milwaukee Riverkeeper and the Wisconsin Wildlife Federation — went to court to challenge the settlement.
A DNR spokesman said the department wouldn't comment until it had reviewed the decision. Dairy Business Association spokesman Jamie Mara said his organization wasn't a party to the lawsuit filed by the four conservation groups, so it had no comment.
Last week the Milwaukee County judge ruled against settlement provisions related to runoff and calf hutches, said Geers, an attorney for Midwest Environmental Advocates of Madison. But settlement provisions for dismissal of the dairy association lawsuit remain in force, she said.
Pocan's decision was a victory for clean water and government transparency, Geers said.
"The DNR has to follow the legal process if it is going to make legal changes that are going to affect people and the environment," Geers said.
"People in every corner of the state are increasingly concerned about the safety of their well water and the health of their lakes and streams," said Wisconsin Wildlife Federation executive director George Meyer. "We chose to intervene in this case to prevent DNR from taking a major step backward in environmental law enforcement by giving in to business lobbyists."