Democratic Attorney General Josh Kaul on Thursday blamed a Republican lawmaker for holding up a bipartisan bill Kaul has championed that aims to prevent a future backlog of sexual assault kits awaiting testing.
Kaul blasted Rep. Joe Sanfelippo, R-New Berlin, chairman of the Assembly Committee on Health, for putting politics before public safety in failing to hold a public hearing on the legislation that has already been passed by the Republican-controlled state Senate.
The bill, authored by a bipartisan coalition and unveiled in April, would create the first statutory guidelines in Wisconsin for how to process sexual assault kits, which can contain evidence that is crucial to finding sexual predators or freeing the wrongly convicted.
Under the proposed bill, health care professionals, law enforcement agencies and state crime laboratories, all of which are involved in the collection and processing of sexual assault kits, would be subject to new requirements.
The bill was meant to address backlogs with the processing of sexual assault kits dating back to at least 2014.
"This is about making sure that we don't have a backlog of untested sexual assault kits in Wisconsin ever again and making sure that justice isn't delayed for survivors of sexual assault," Kaul told reporters. "If this doesn't move forward soon, we're going to run out of time in the legislative session."
If the clock runs out, lawmakers would need to reintroduce the bills in the next legislative session, which begins in early 2021.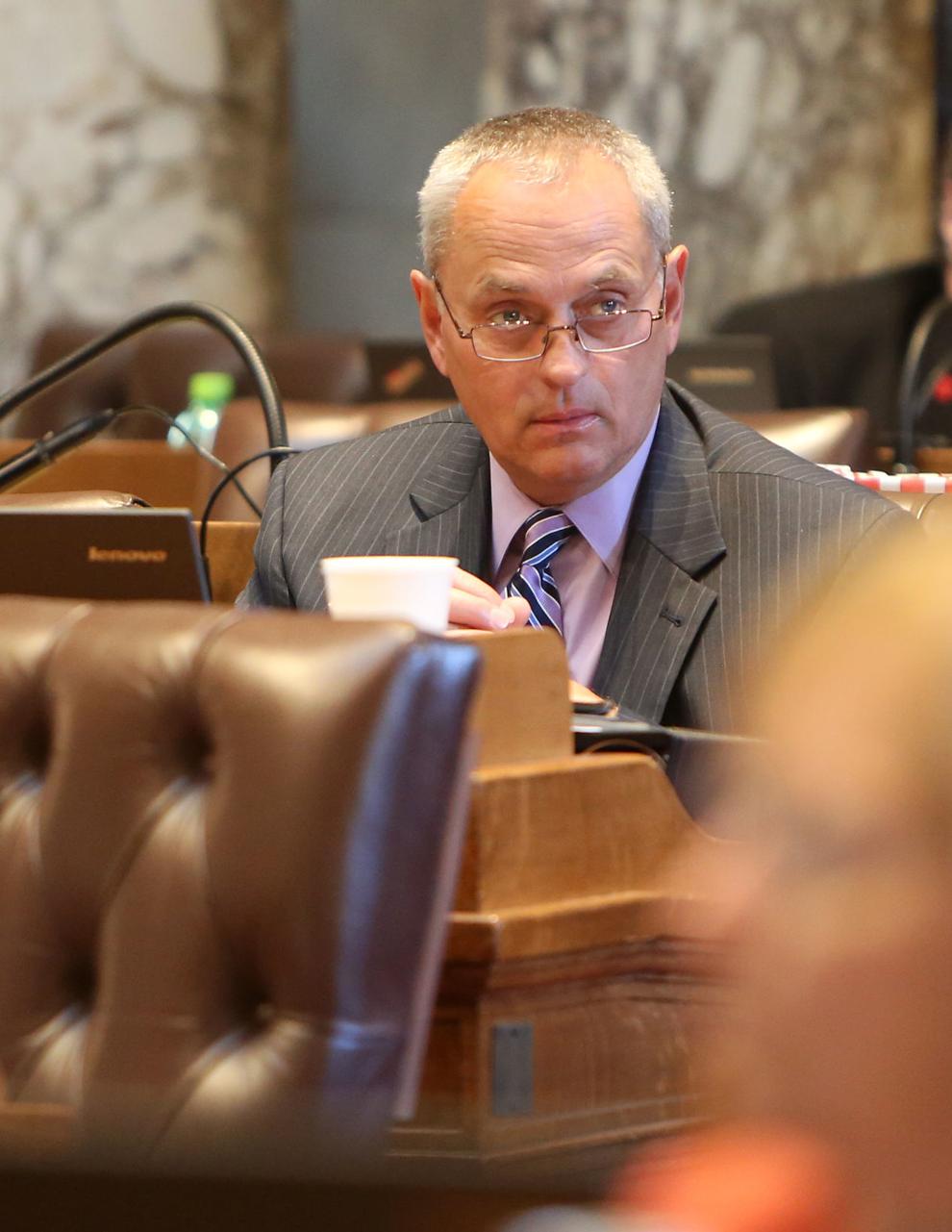 Sanfelippo told the Associated Press in December he planned to hold a hearing on the bill and thought it would pass by the end of the legislative session this year. But it's now clear Sanfelippo is opposed to the bill, according to a letter Sanfelippo wrote to a constituent. DOJ obtained the letter and shared it with reporters.
"I am not willing to pass a bill that I believe could be harmful to public safety, and while this bill may be good politics for the Attorney General it is bad policy for the citizens of Wisconsin," Sanfelippo wrote.
In the letter, Sanfelippo gave a number of reasons denouncing the bill that Kaul says are unfounded. Those reasons include the argument that the attorney general has the authority to address the process for the submission and retention of sexual assault kits. Sanfelippo pointed to the fact former Republican Attorney General Brad Schimel was able to test about 4,100 of the backlogged kits over his tenure without a change in the law.
"The backlog was fixed without legislation," Sanfelippo told reporters. "Why do we need legislation now in place?"
Sanfelippo also said he had reservations about taking away any authority from the attorney general to deal with the processing of sexual assault kits on his own.
But the DOJ disputes those claims. The agency says there are no administrative rules to address the processing of sexual assault kits, and that Schimel had only requested that sexual assault kits be submitted to state crime labs, which is not binding on the hospitals that submit those kits.
If the bill Kaul is championing is enacted, law enforcement agencies would be required to submit kits to the state crime labs within two weeks of when the agencies receive the kits for victims who choose to report to law enforcement.
The DOJ also argued that the proposed sexual assault kit legislation would not slow down processing of the kits. The DOJ said the bill sets a baseline for how quickly sexual assault kits should be submitted and retained, and that agencies can submit kits more quickly if they wish.
In an interview, Sanfelippo said the DOJ had misunderstood his comments in the letter. He said he was referring to the process Schimel put in place to address the backlog, not any administrative rules.
Sanfelippo said he thinks the bill does little to address the sexual assault kit backlog, which has been addressed. He said he wants to wait to see whether better bills on the topic surface.
The current bill has the support of 47 Democrats and 25 Republicans in the state Assembly and Senate. Other supporters include the Wisconsin Chiefs of Police Association, Wisconsin Nurses Association, Wisconsin Coalition Against Sexual Assault and Wisconsin Alliance for Women's Health.
"Do we want to make sure that we never get a backlog again? Absolutely," Sanfelippo said. "But is there a big rush to pass this bill right now? I don't think so."
Sanfelippo said he plans to hold a hearing on the topic of sexual assault backlogs this session but wouldn't commit to holding a hearing on the bill Kaul wants passed.
"I'm pointing out the fact that he wants to look like Captain Champion on this issue when he had absolutely nothing to do with it," Sanfelippo said. "He just wants to take credit and put a notch in his belt that he did something."
Assembly Speaker Robin Vos, R-Rochester, has said he wants to finish Assembly business by the end of February. Sanfelippo said he wants to see other proposals to address the matter first, and that if none come up, he will hold a hearing on Kaul's bill. He didn't rule out holding a hearing on Kaul's bill and others if they are introduced.
In 2015, the state received $4 million in federal grant funding to test Wisconsin's kits, which began in 2016. Thousands of sexual assault kits dating as far back as the 1980s sat untested on police and hospital shelves in Wisconsin because suspects were already identified, prosecutors thought cases were too weak to continue or victims wouldn't cooperate.
Schimel in September 2018 announced the DOJ had finished testing 4,100 kits. Kaul had chided him during the campaign over the issue, arguing the department's testing of the kits took too long. Schimel argued it took time to inventory the kits and find private labs to test them.