On the heels of President Donald Trump's visit to Kenosha to support law enforcement in the wake of community protests over the police shooting of Jacob Blake, Joe Biden announced he will visit the city Thursday — marking the former vice president's first campaign stop in the state since declaring his candidacy.
The Democratic presidential nominee and his wife, Jill Biden, will hold a community meeting on Thursday in Kenosha "to bring together Americans to heal and address the challenges we face," according to a statement from Biden's campaign. After the meeting, the Bidens will make an unidentified local stop.
Speaking with reporters Wednesday, Biden said he has received an "overwhelming request" that he visit Kenosha, where at-times violent protests followed the Aug. 23 police shooting that left Blake, a 29-year-old Black man, paralyzed from the waist down. Protests started more than a week ago in the community, and last Tuesday two protesters were shot and killed and a third wounded allegedly by a 17-year-old from Illinois who had traveled to the city to protect buildings alongside other armed counterprotesters.
Biden said he plans to meet with Kenosha community leaders, business owners and law enforcement. Biden also plans to meet with Blake's family, something Trump did not do when he visited the city on Tuesday.
"We've got to heal, we've got to put things together, bring people together," Biden said Wednesday. "My purpose in going will be to do just that."
In a one-minute ad titled "Be Not Afraid" released Tuesday by his campaign, Biden condemns looting and rioting as "lawlessness, plain and simple."
"Fires are burning and we have a president who fans the flames. He can't stop the violence because for years he's fomented it," Biden said in the ad. "Violence will not bring change, it will only bring destruction."
On Tuesday Trump met with local law enforcement, National Guard members and business owners in Kenosha to push for "law and order" to clamp down on protests sparked by police violence in cities such as Kenosha, Portland and Minneapolis.
"Some people think those are two terrible words — law and order — and they're not terrible at all, they're beautiful," Trump said Tuesday in Kenosha.
Asked about the police shooting of Blake and Breonna Taylor, a Black woman who died after being shot by police in her Kentucky home, Biden said the officers involved in both incidents should face charges. Biden also said charges should be filed in the fatal shooting of a far-right group's supporter in Portland.
"Let the judicial system work, let's make sure justice is done," Biden said.
Anna Kelly, Wisconsin press secretary for the Trump campaign, described Biden's visit as an attempt to "use a hurting community as a political prop for his failing campaign."
"While true leaders like President Trump are working with state and local officials to help Kenosha heal, candidate Joe Biden is more interested in fomenting dissent and division," Kelly said in a statement.
Several state and local Democratic officials, including Gov. Tony Evers and Kenosha Mayor John Antaramian, urged Trump to call off his trip for fear that it could fan the flames of ongoing unrest in the community.
Biden said on Wednesday he had not yet spoken with Evers, but had contacted the governor's staff regarding his Thursday visit.
Republican Party of Wisconsin Chairman Andrew Hitt issued a statement on Wednesday questioning if Evers also plans to ask Biden to reconsider his trip to Kenosha.
"Thankfully, President Trump didn't listen to him and delivered tens-of-millions of dollars in aid to help rebuild Kenosha," Hitt said in a statement. "Will Governor Evers also urge Joe Biden to stay away?"
Evers' office did not respond to a request for comment.
First visit
While Biden has held multiple online events including forums and a virtual campaign speech, he has yet to visit the battleground state as a presidential candidate, due in large part to the COVID-19 pandemic.
Biden's last trip to Wisconsin was a stop in Madison in October 2018. Hillary Clinton did not campaign here before losing the key battleground state by fewer than 23,000 votes. The last time a Democratic presidential nominee visited the Badger State was a November 2012 Madison stop by Barack Obama.
While originally slated to accept the nomination for president in Milwaukee during the Democratic National Convention two weeks ago, Biden ultimately canceled his trip as the convention shifted to a mostly online format. Biden accepted the nomination from Delaware, his home state.
Biden's lack of on-the-ground presence in the state has drawn sharp criticism from both state Republicans and Trump's team. Trump, Vice President Mike Pence and other members of his administration have made multiple stops in Wisconsin this year.
Hitt described Biden's visit as a "desperation trip."
"It shouldn't take rioters burning down the city of Kenosha to get Joe Biden to visit our state," Hitt said in a statement. "Joe Biden made COVID excuses as to why he couldn't visit Wisconsin, but the seven-day average of new COVID cases in Wisconsin remains nearly unchanged compared to the DNC week."
Trump accused of misleading public
Also on Wednesday, the owner of a camera shop that was destroyed during unrest in Kenosha and highlighted during Trump's visit says the president used his store for political gain by appearing with a former owner of the business while touring damage in the city.
Tom Gram said he bought Rode's Camera Shop from the previous owner eight years ago, but John Rode still owns the property, the Associated Press reported. On Aug. 24, the building was one of several destroyed by fire during protests.
Gram said he got a call Monday from the White House asking if he would join the president on a tour that would showcase the destruction to the business, but Gram rejected the offer. And he said Trump's references to Rode as the owner of the business were deceptive.
"I think everything (Trump) does turns into a circus and I just didn't want to be involved in it," Gram told Milwaukee station WTMJ-TV.
The White House said Wednesday that Rode and his family founded and built Rode's Camera Shop before World War II and still own the building that houses the shop. Trump didn't visit the site of the shop, but Rode met with him a few blocks away and participated in a discussion with the president.
The Associated Press contributed to this story.
Photos: Scenes from President Trump's visit to Kenosha
Photos: Scenes from President Trump's visit to Kenosha
Trump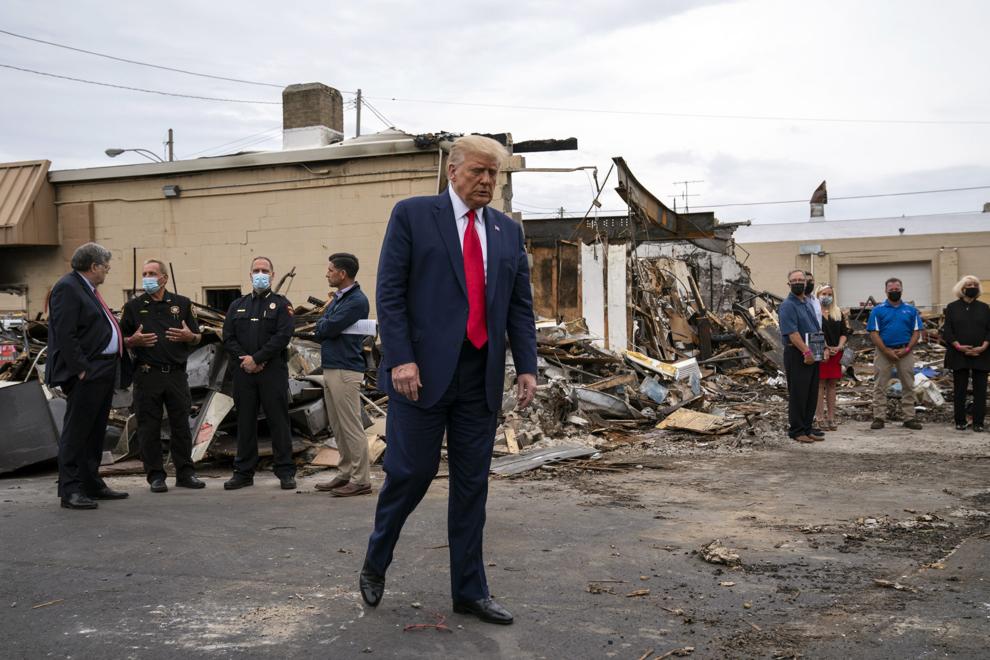 Trump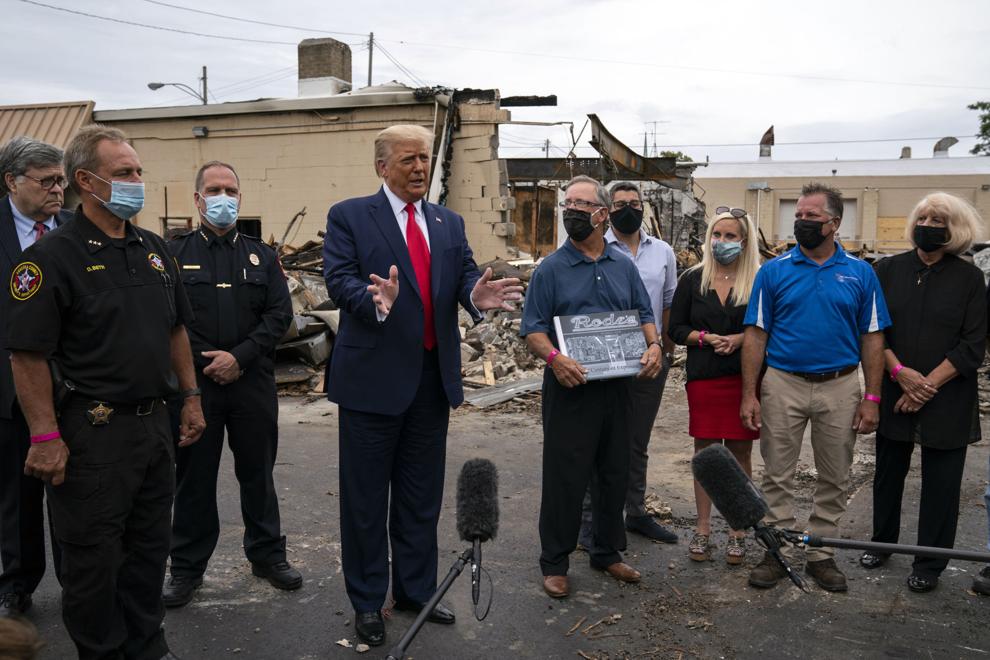 Trump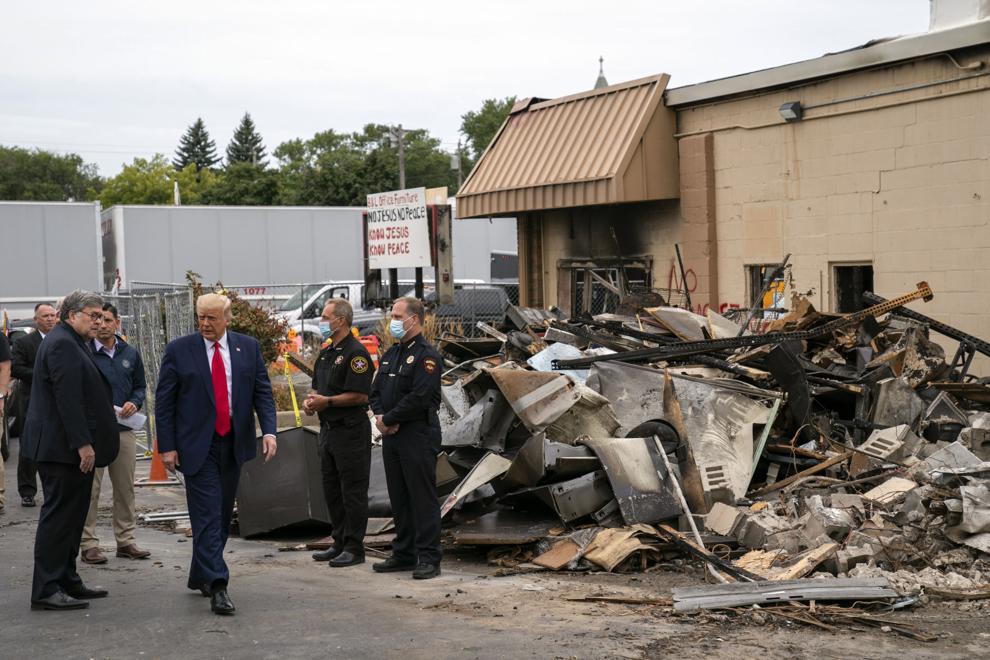 Trump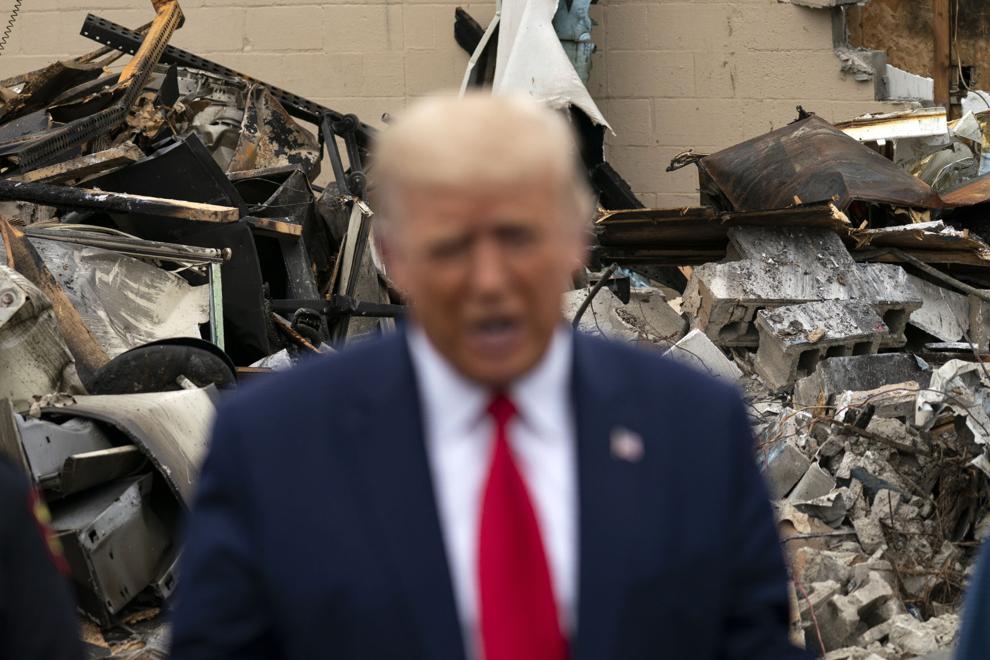 Trump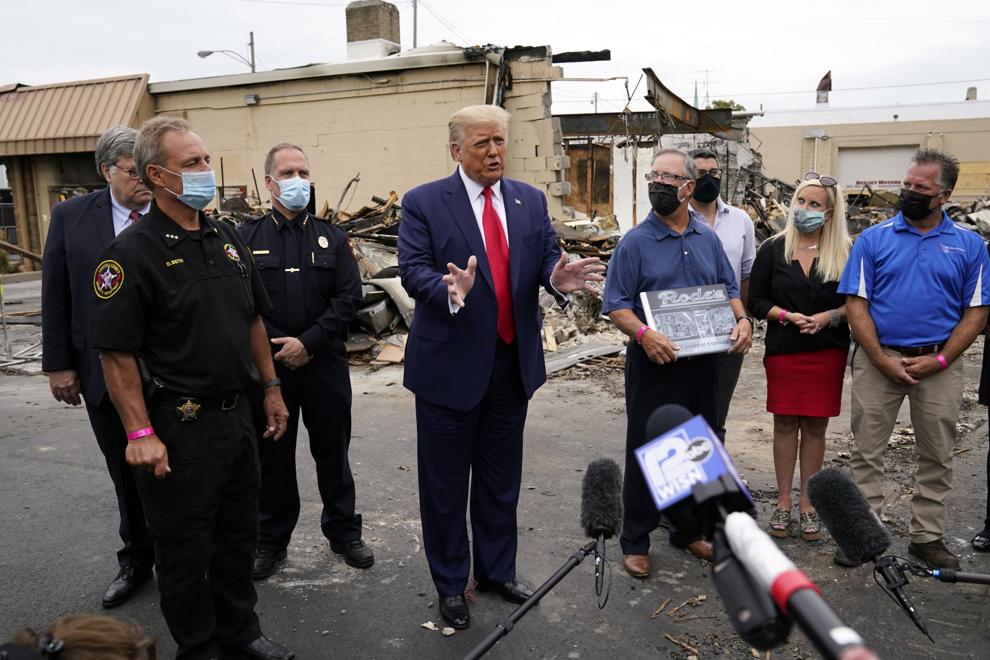 Trump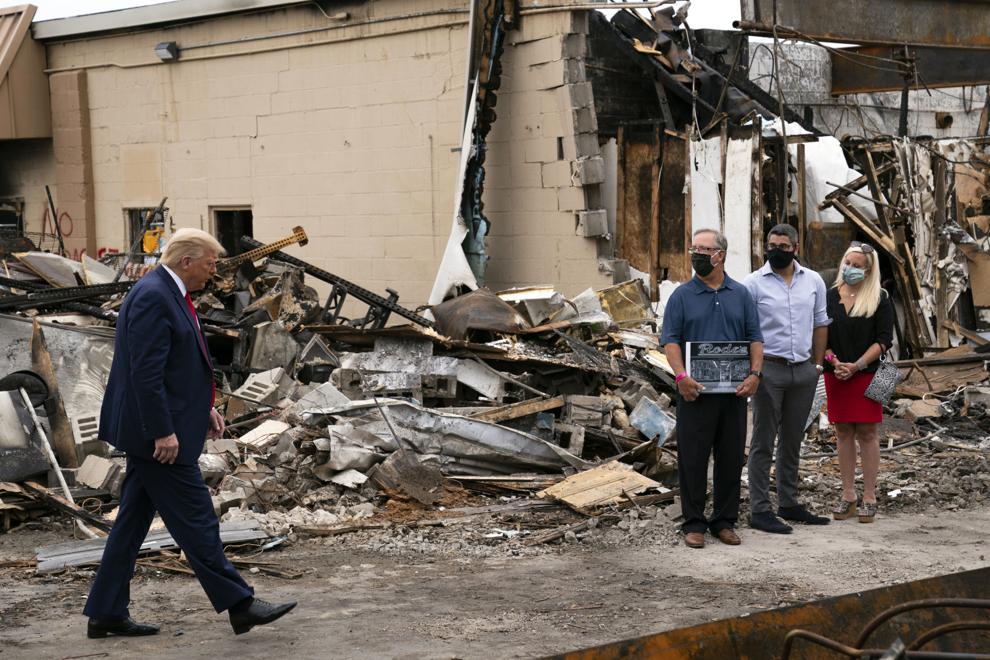 Trump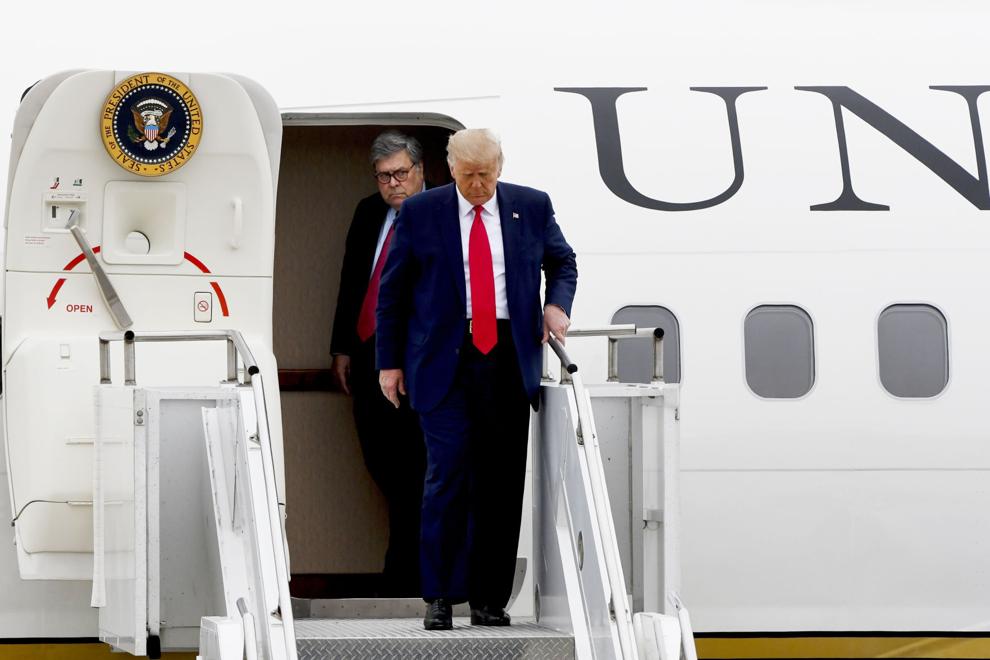 Trump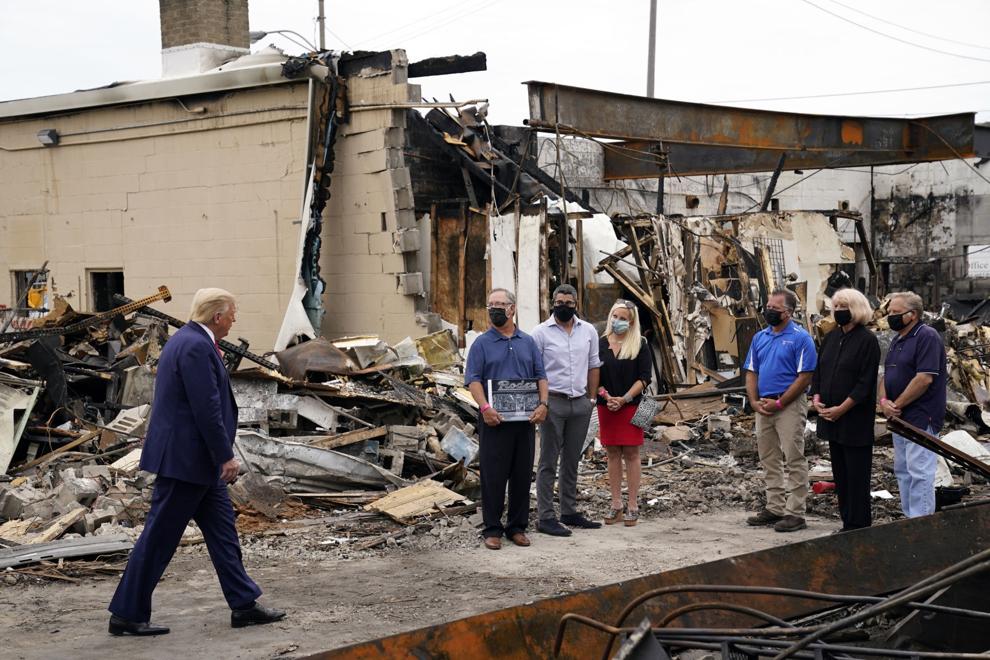 APTOPIX Trump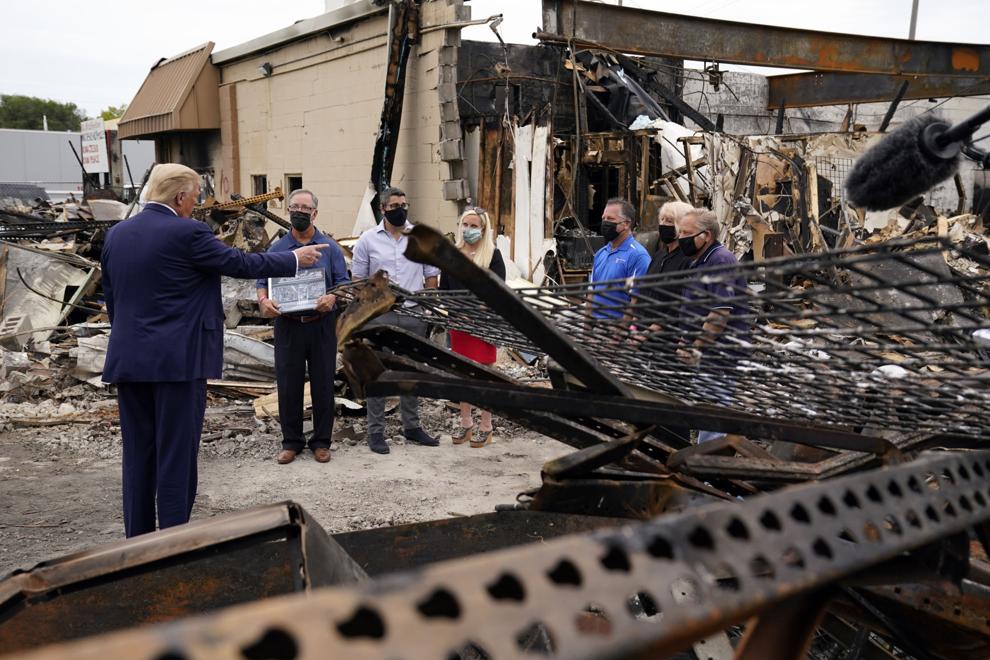 Trump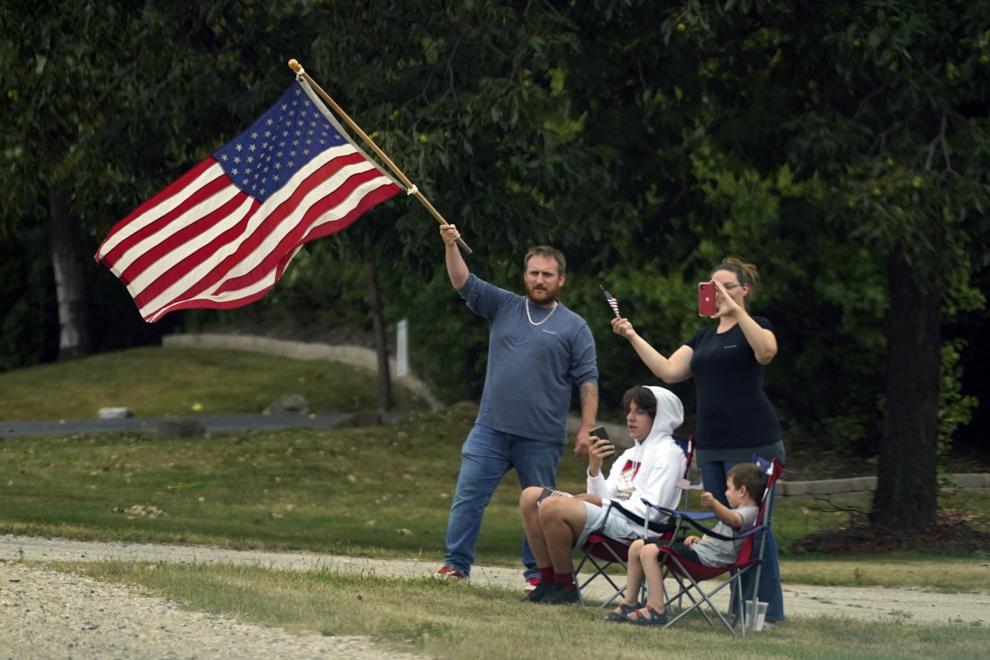 Trump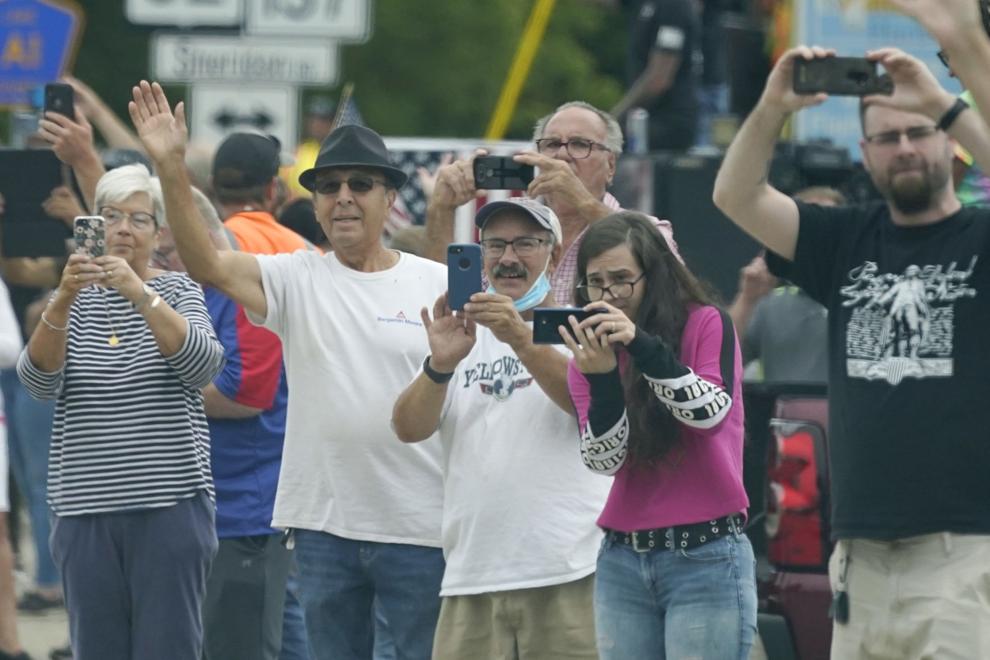 Trump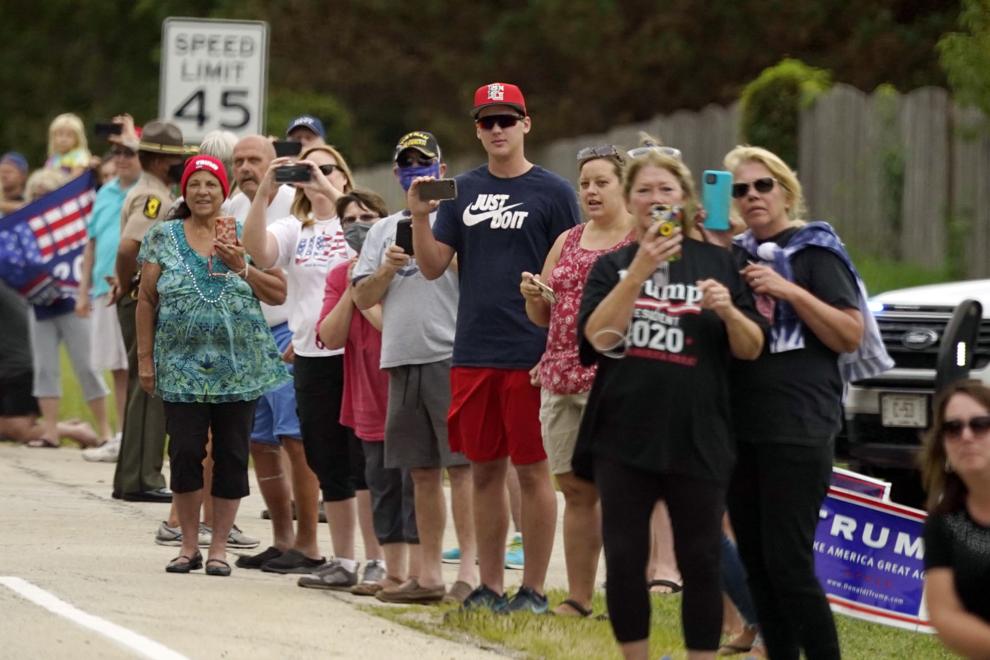 Trump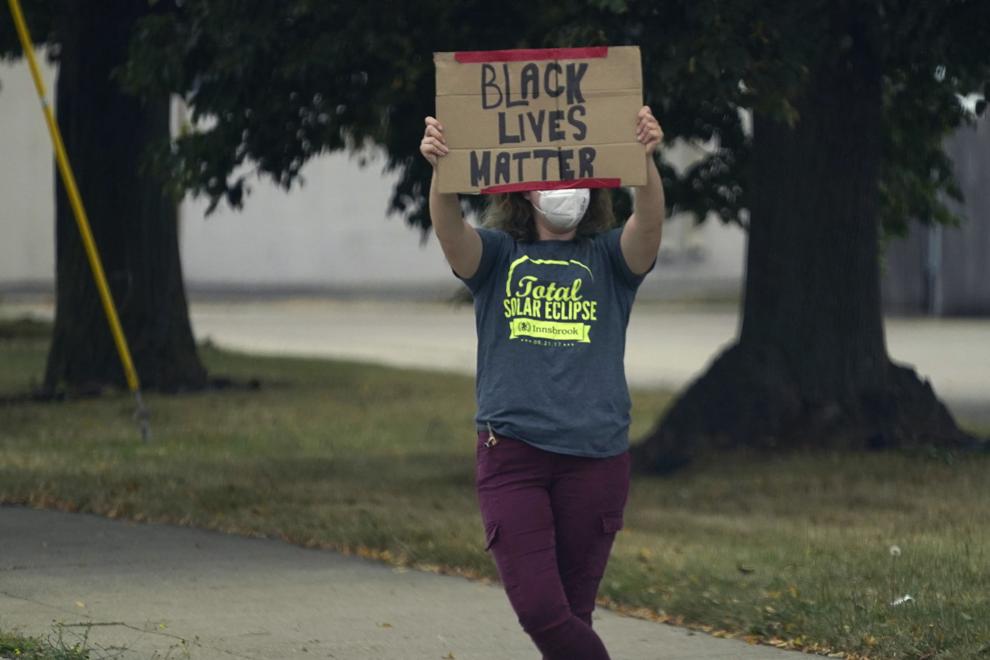 Trump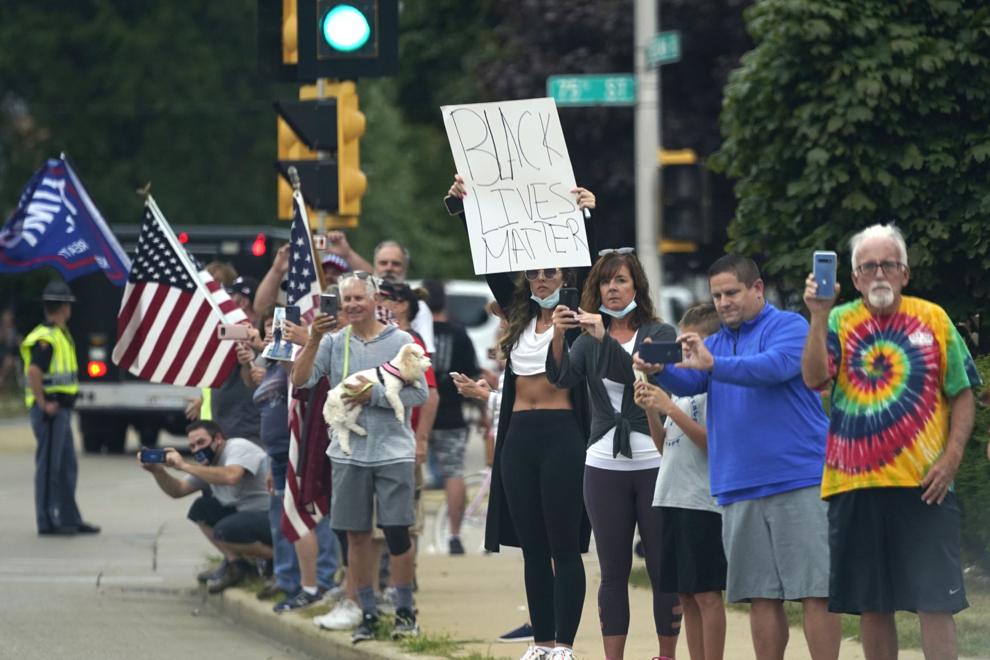 Trump
Trump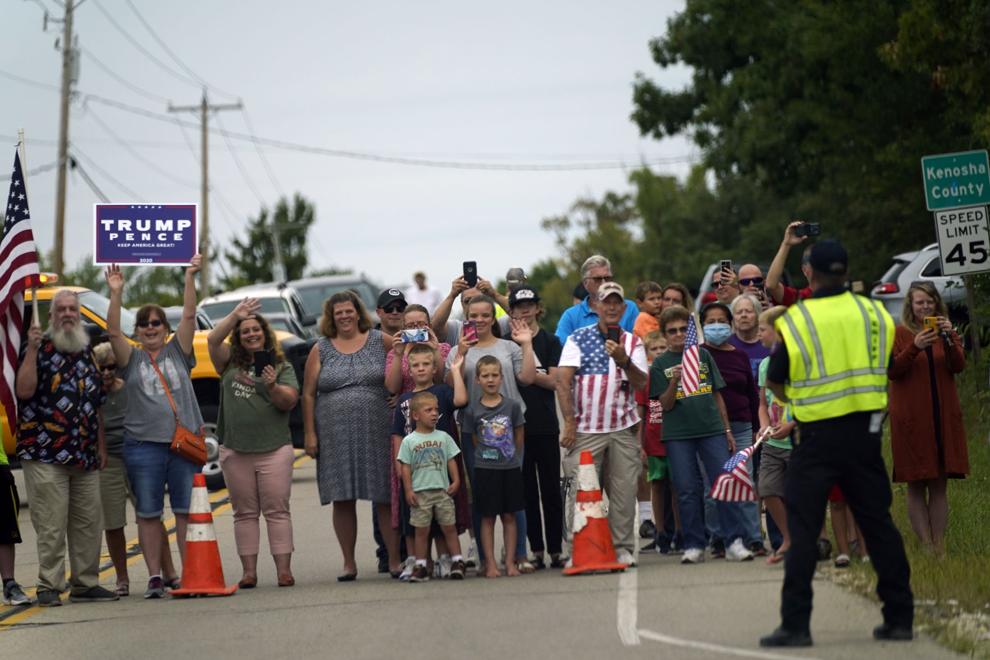 Trump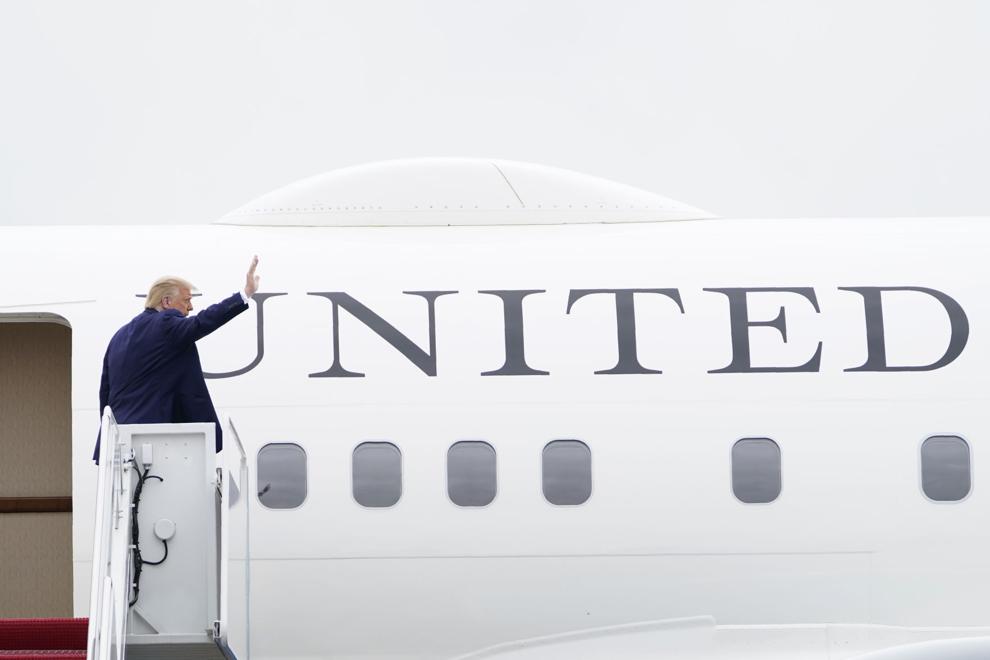 Trump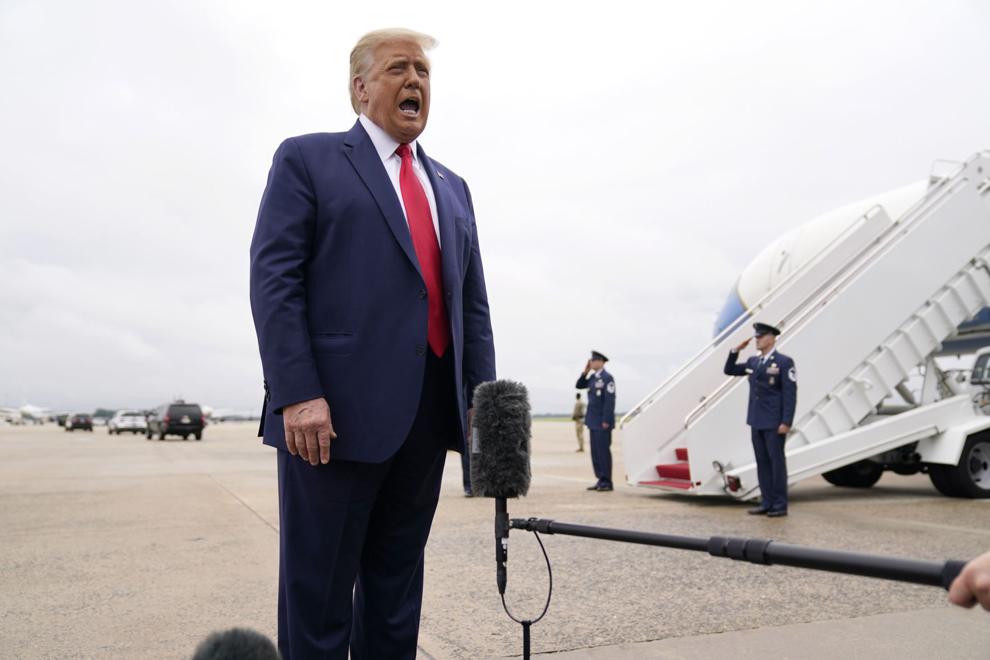 Police Shooting Wisconsin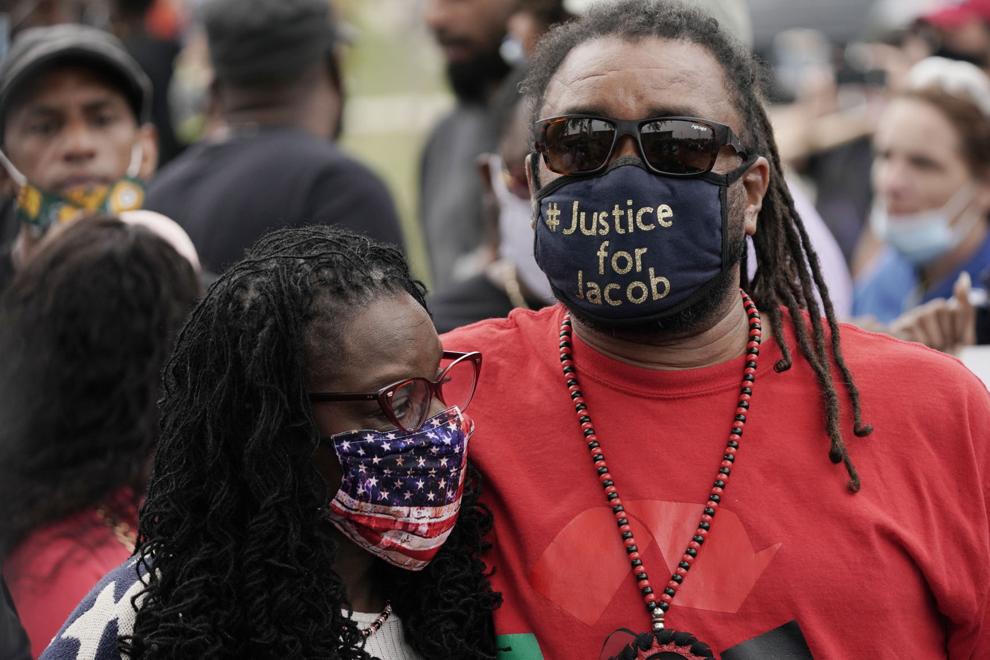 Police Shooting Wisconsin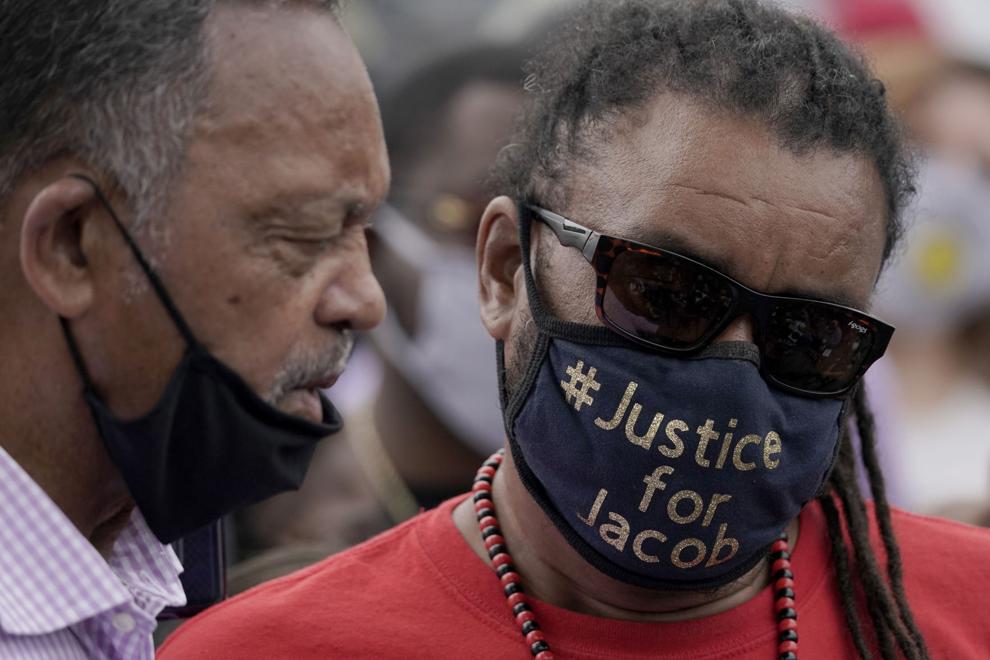 Police Shooting Wisconsin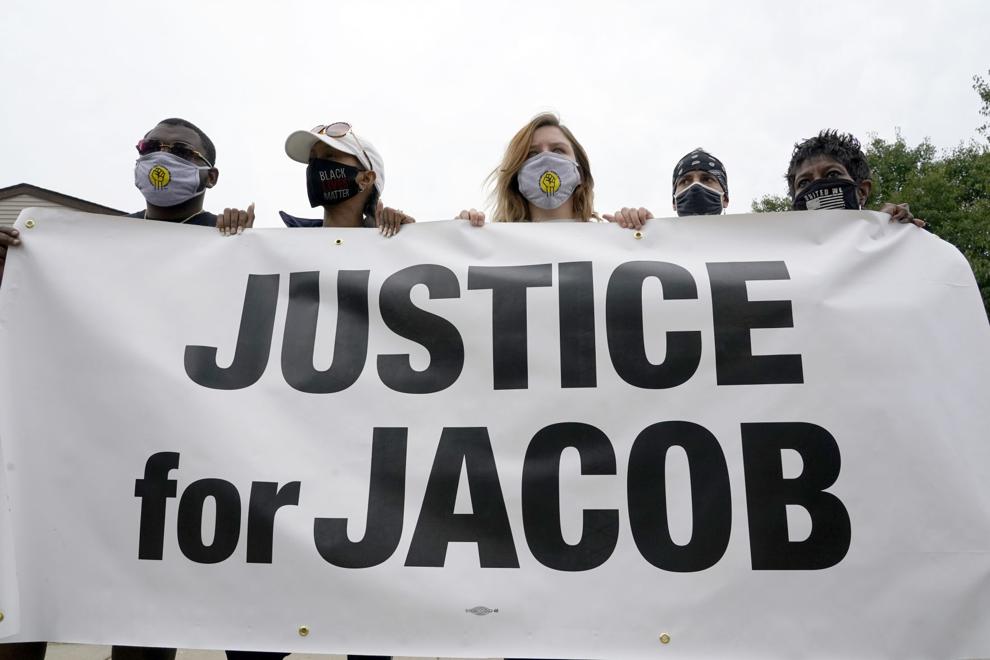 Police Shooting Wisconsin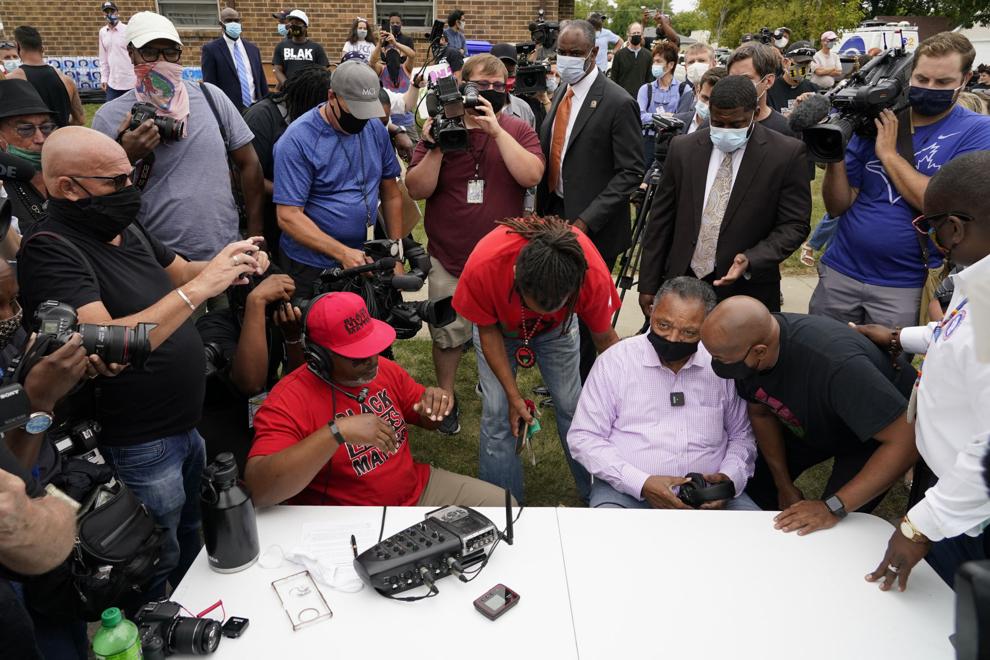 Police Shooting Wisconsin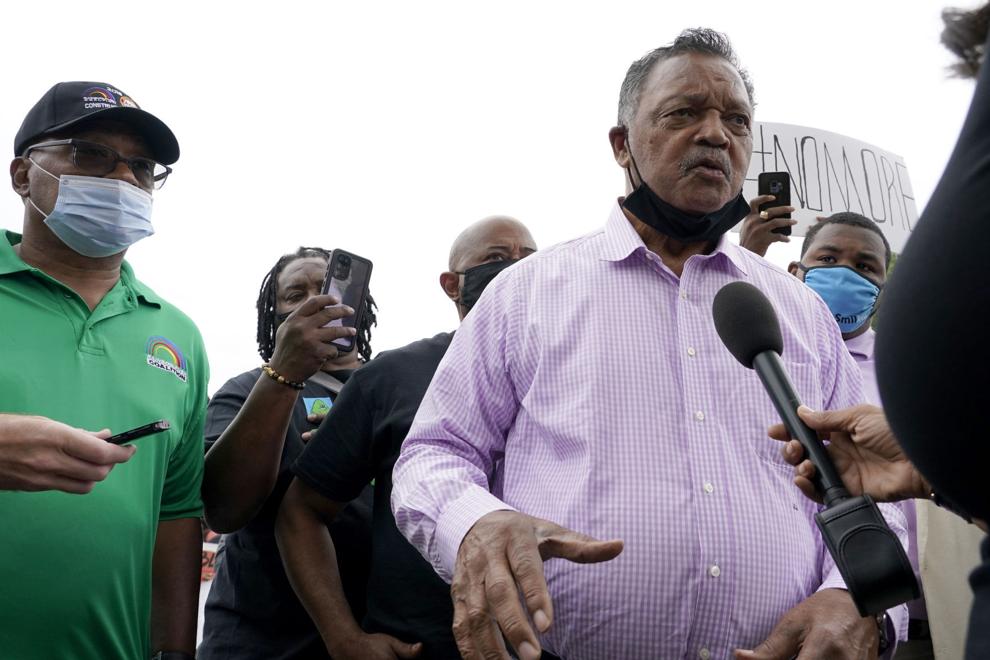 Police Shooting Wisconsin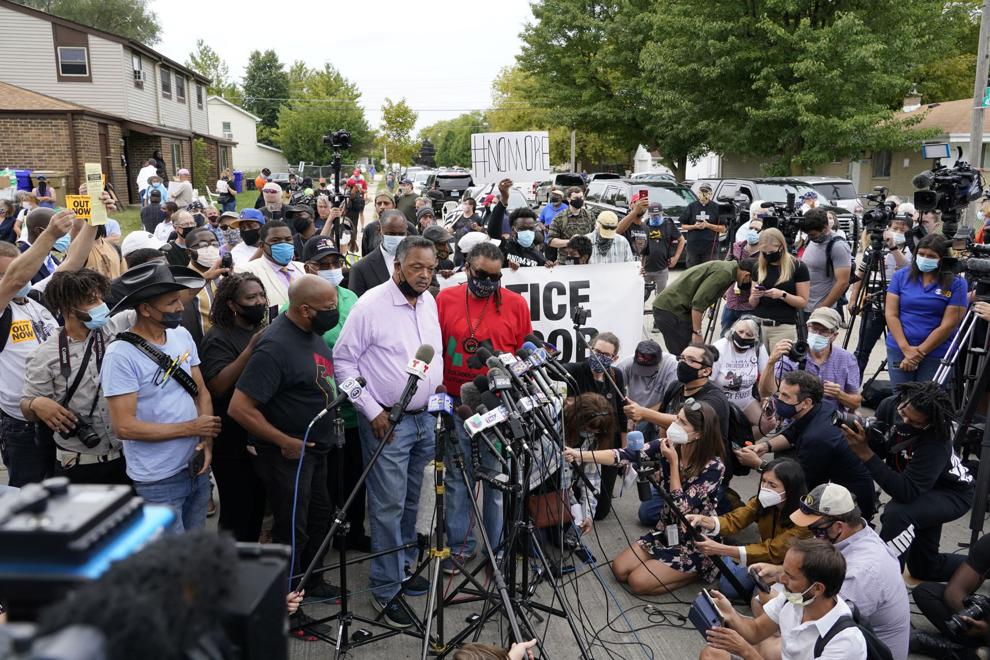 Police Shooting Wisconsin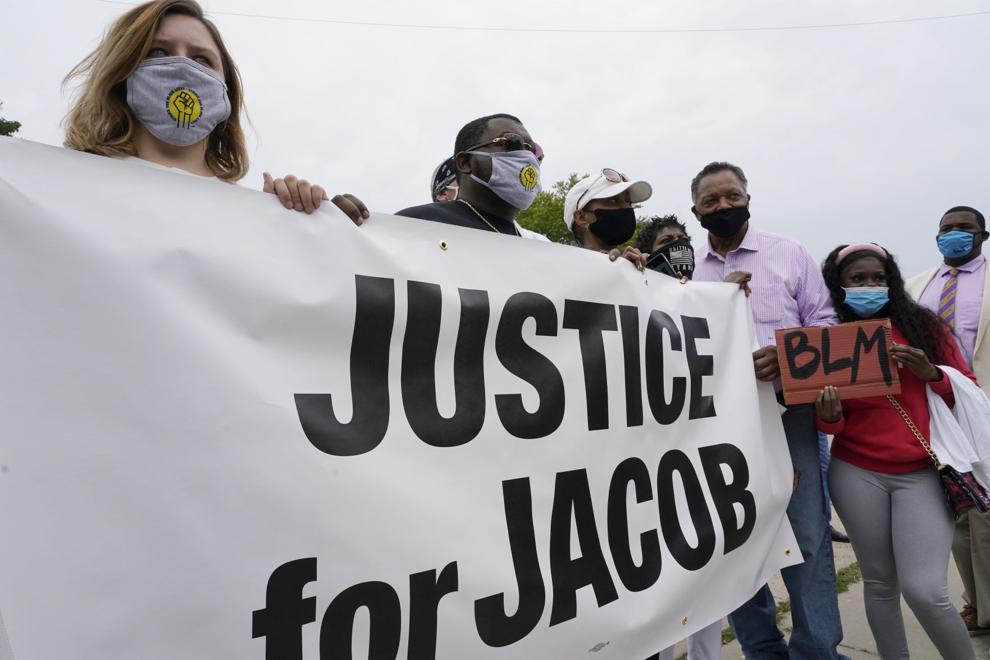 Police Shooting Wisconsin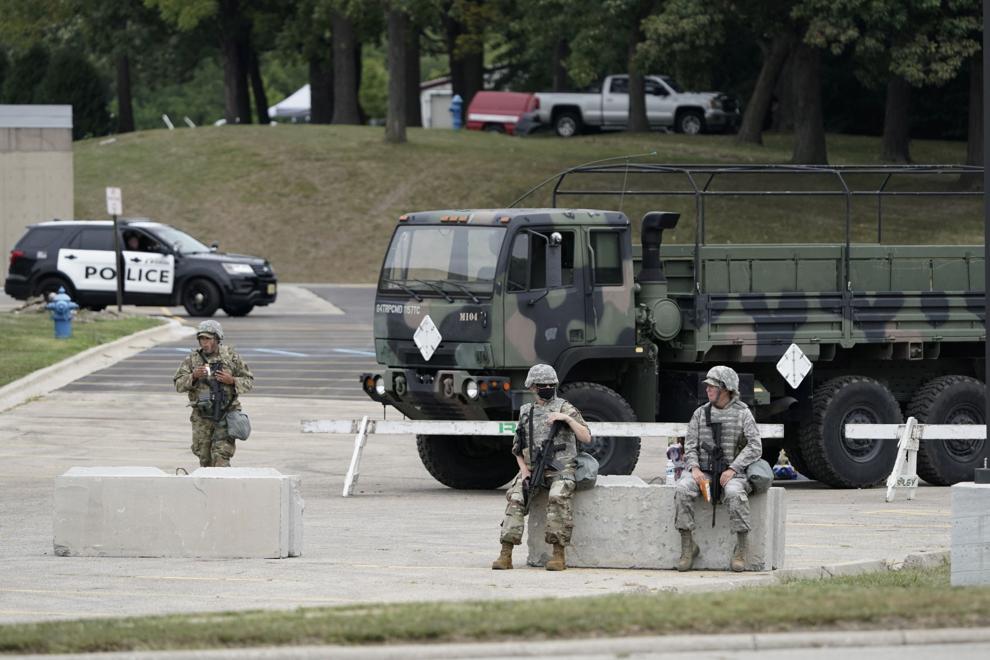 Police Shooting Wisconsin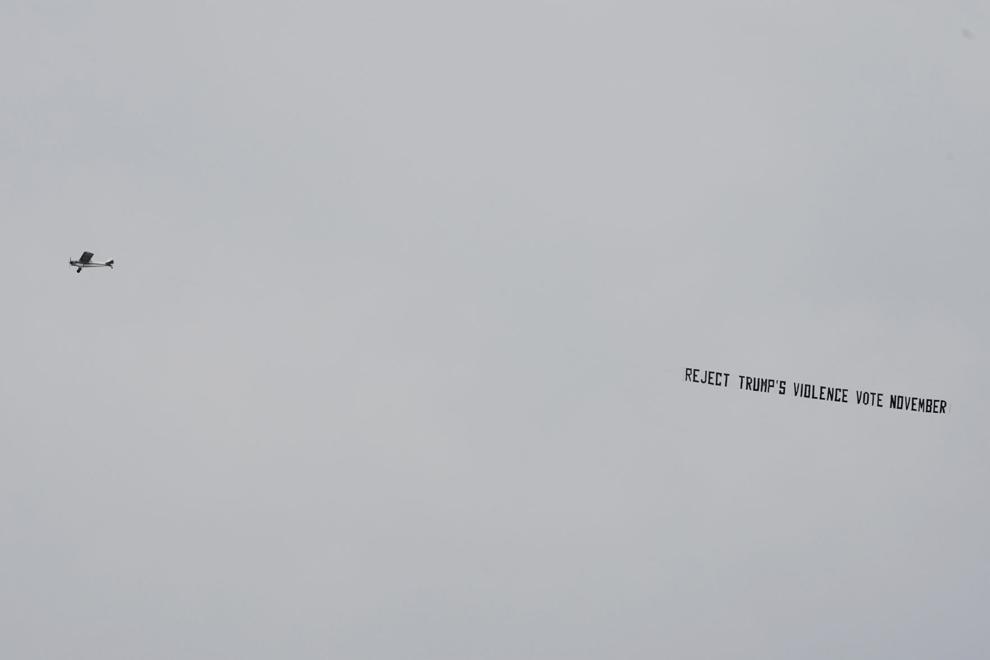 Police Shooting Wisconsin
Police Shooting Wisconsin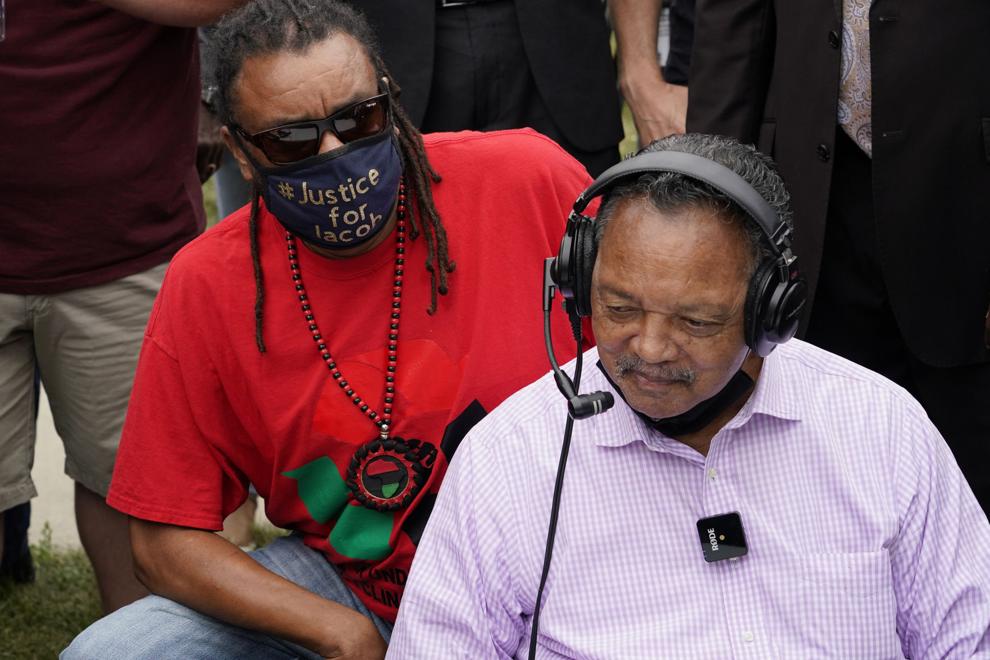 Police Shooting Wisconsin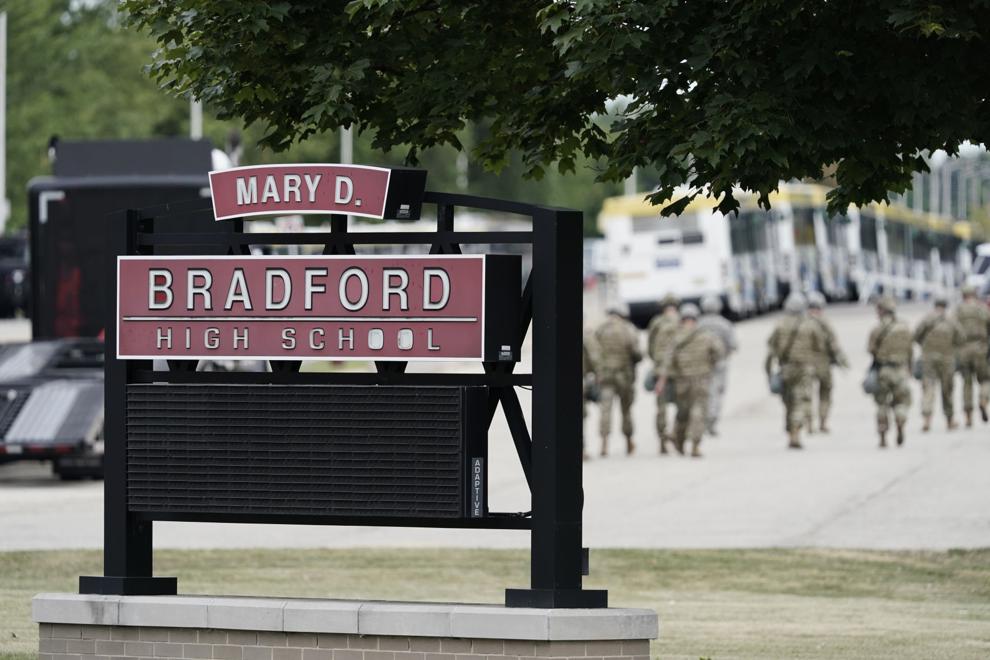 Rally in Kenosha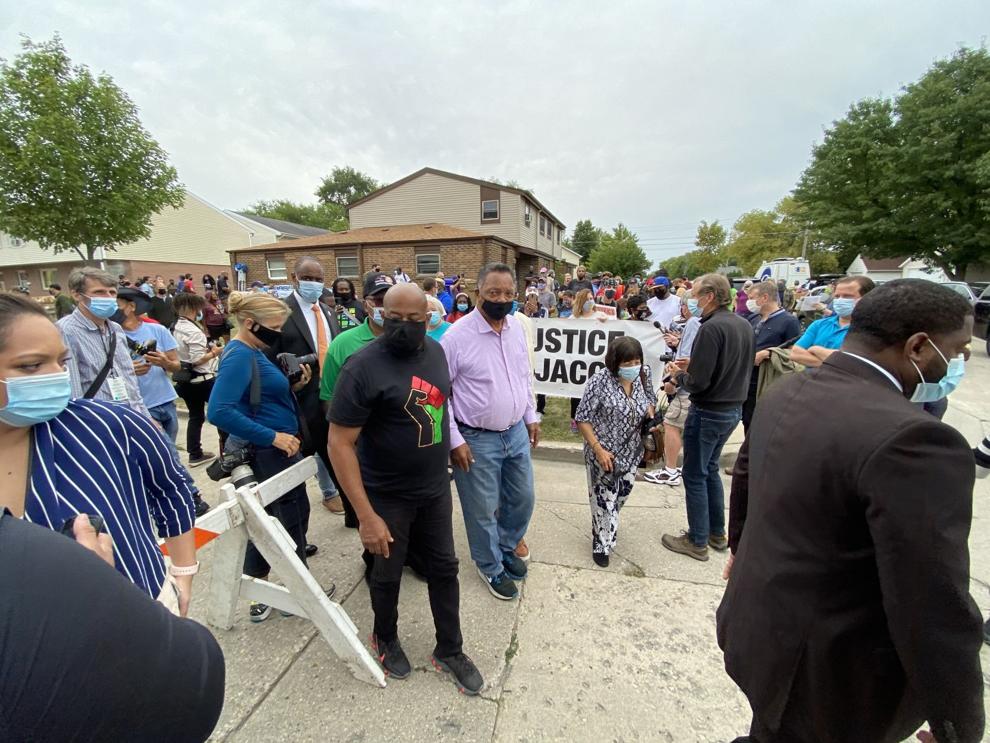 Rally in Kenosha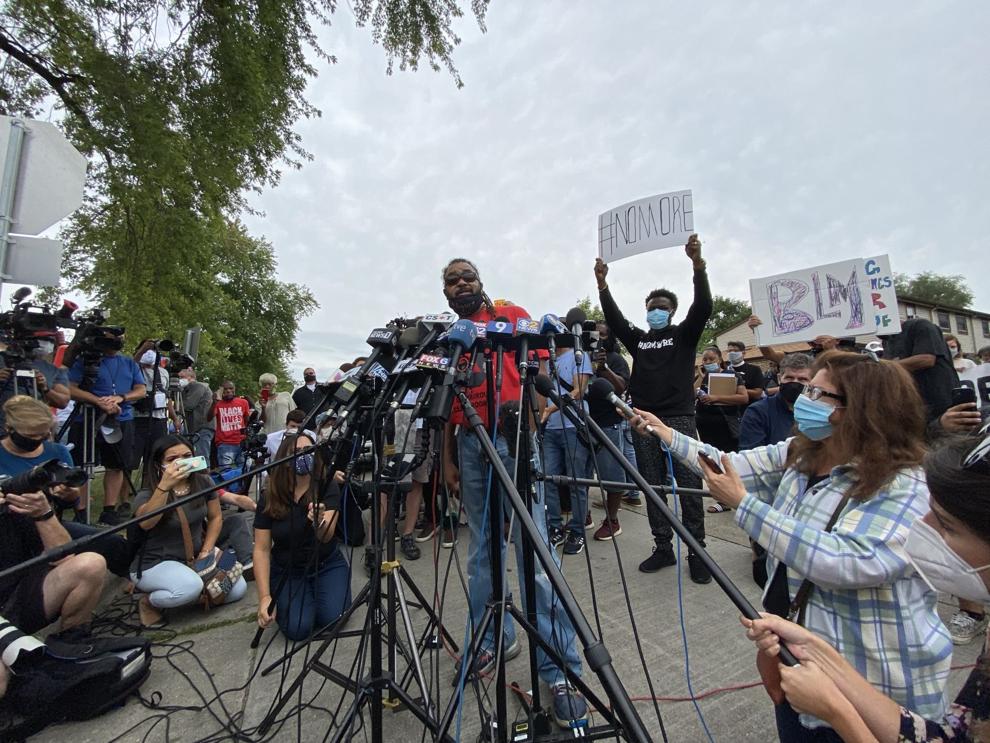 Rally in Kenosha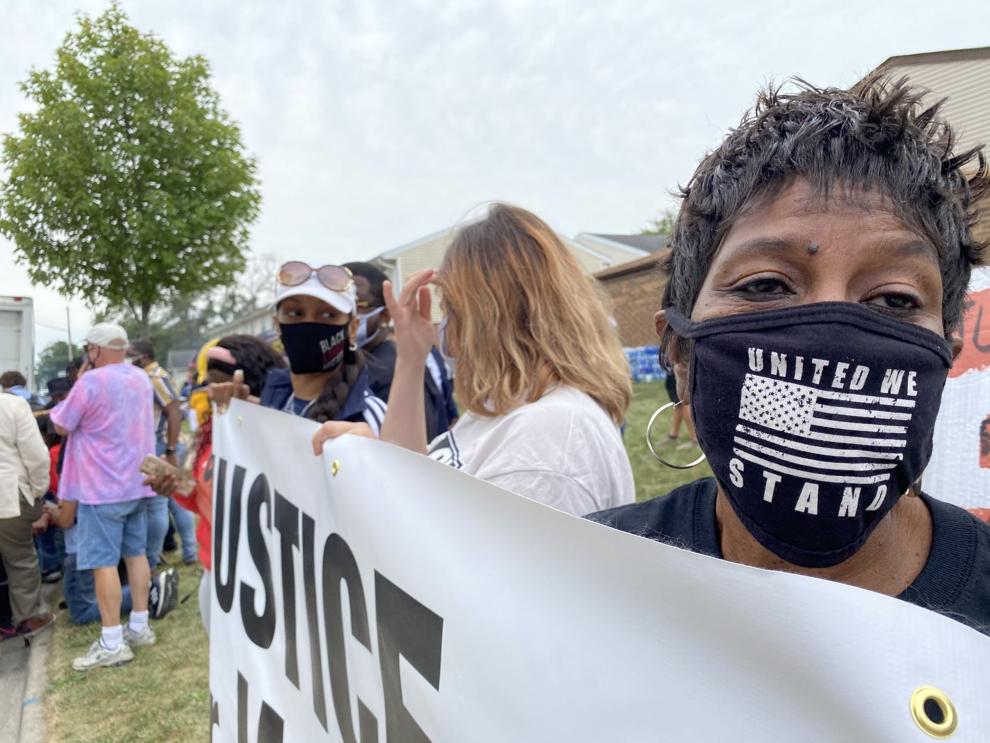 Police Shooting Wisconsin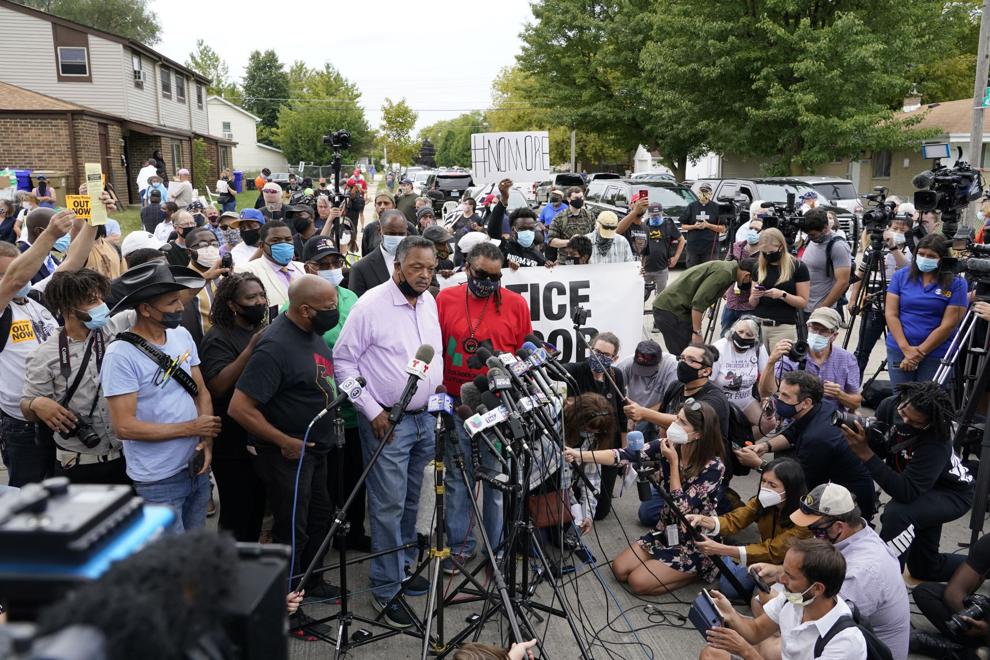 Police Shooting Wisconsin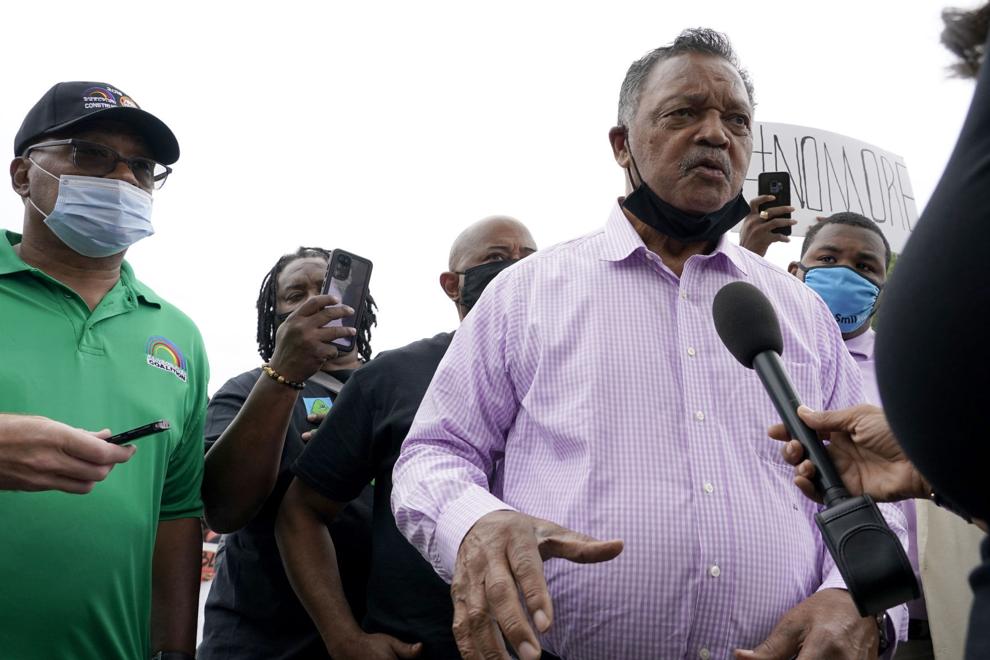 Police Shooting Wisconsin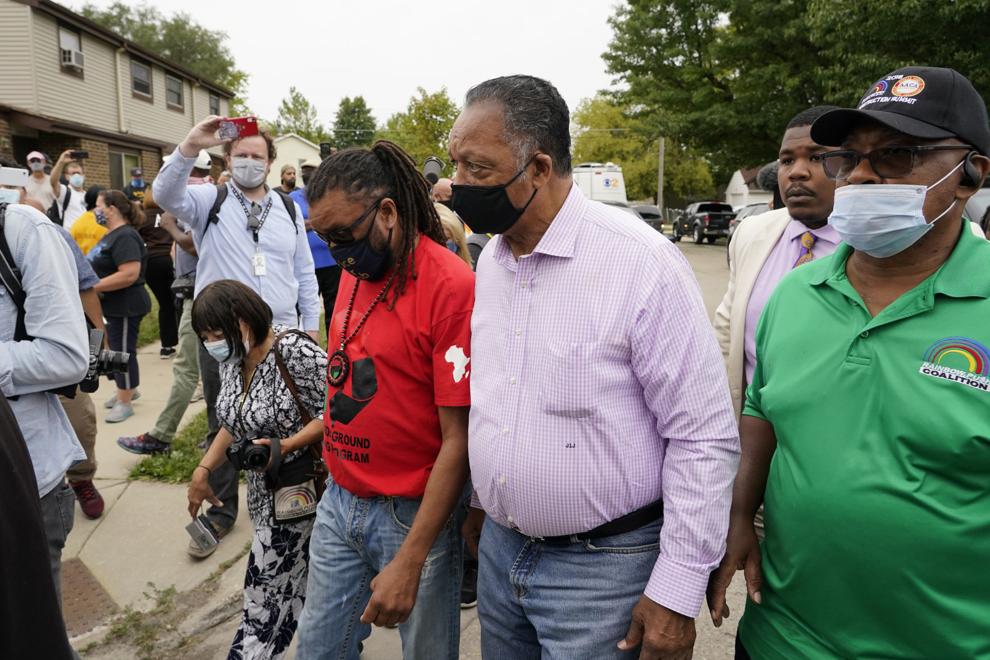 Police Shooting Wisconsin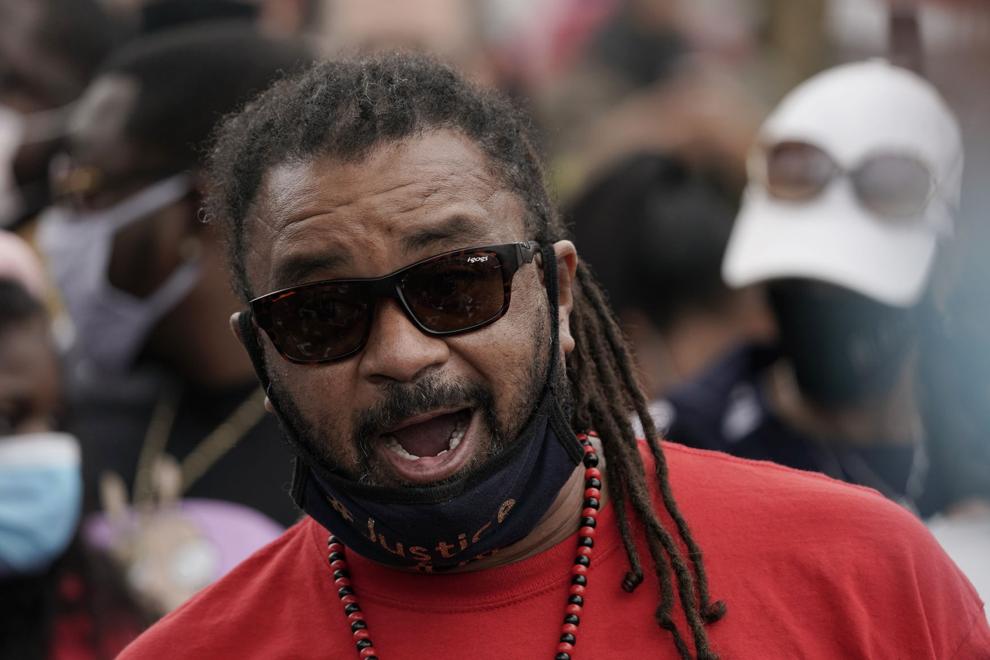 Police Shooting Wisconsin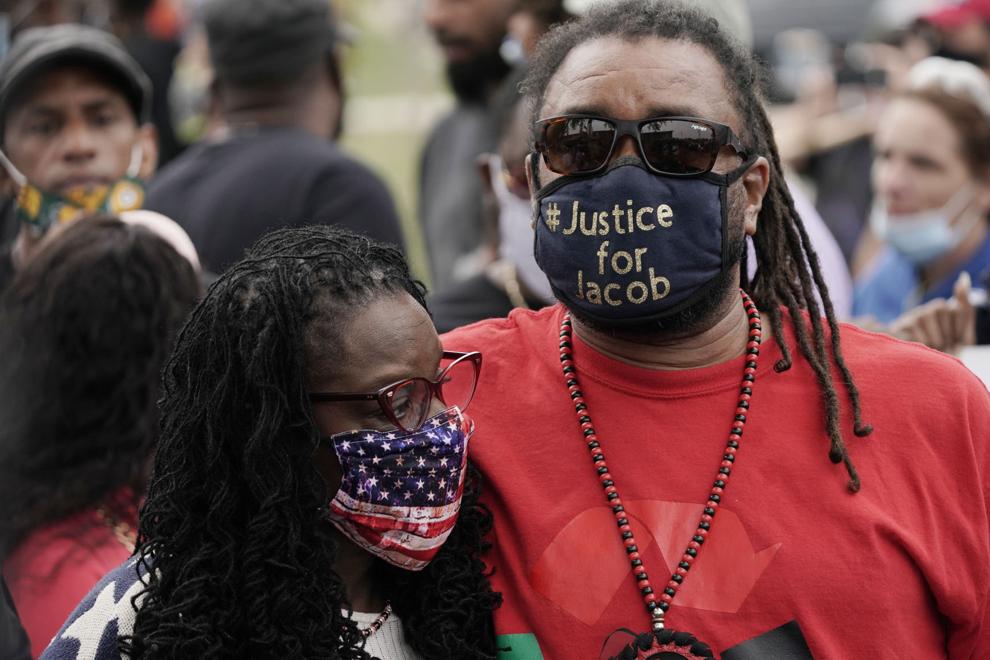 Police Shooting Wisconsin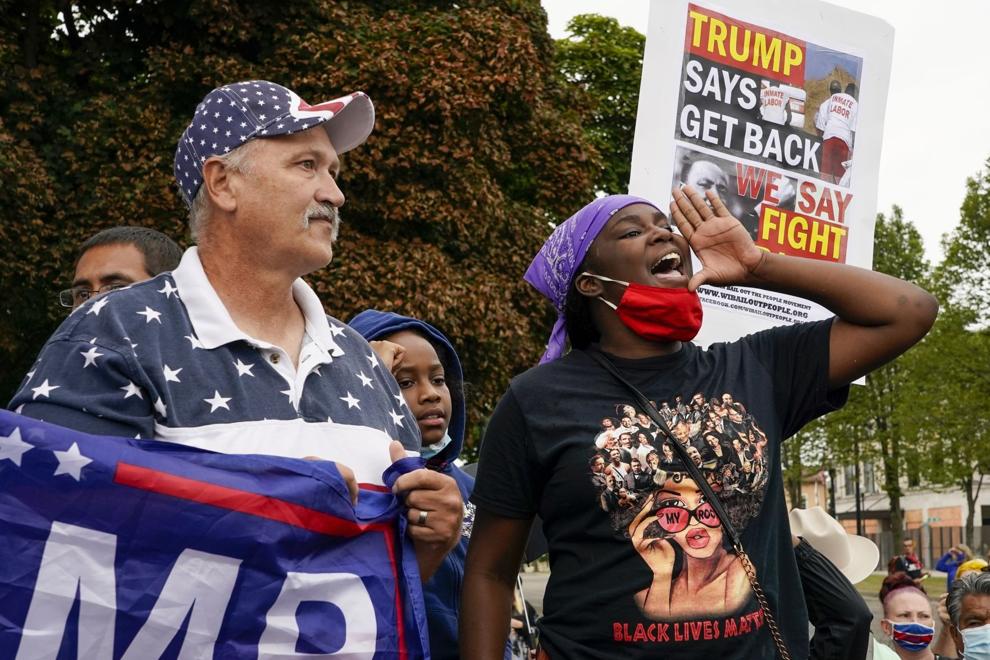 Police Shooting Wisconsin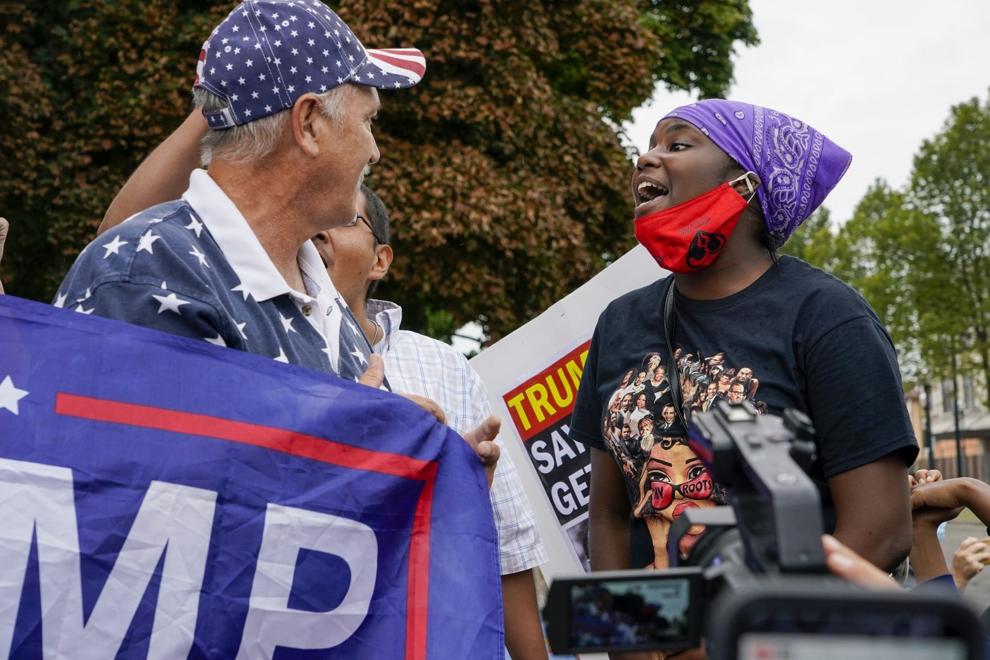 Trump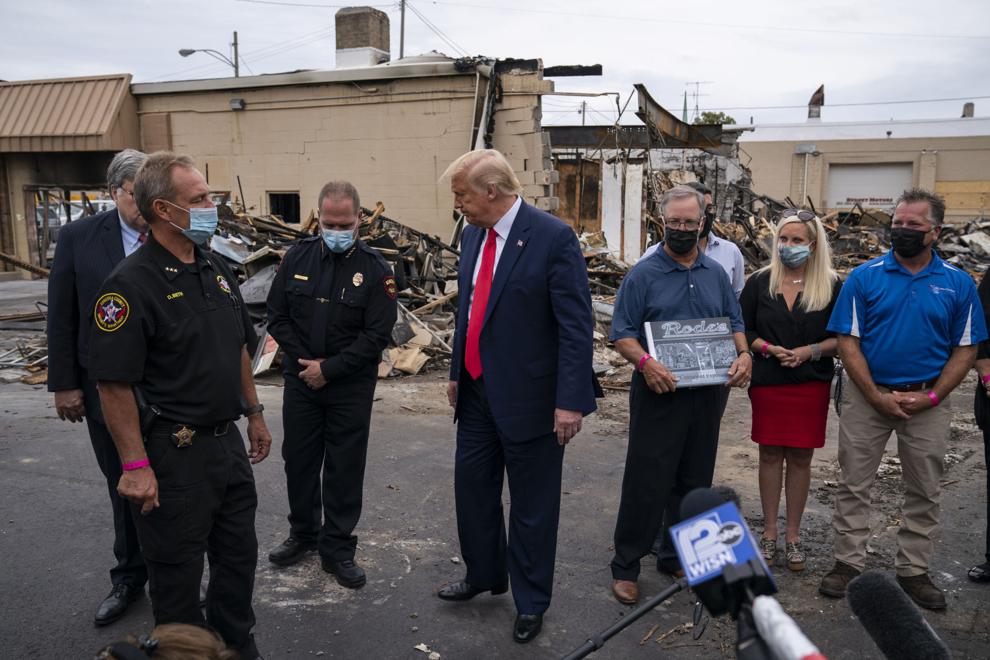 Trump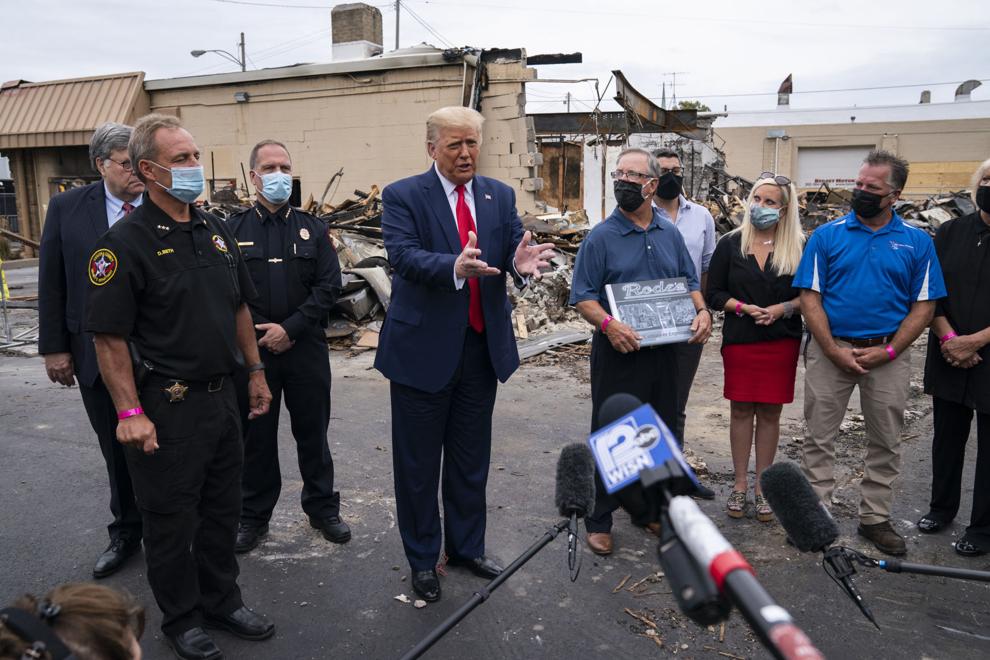 Trump and Ron Johnson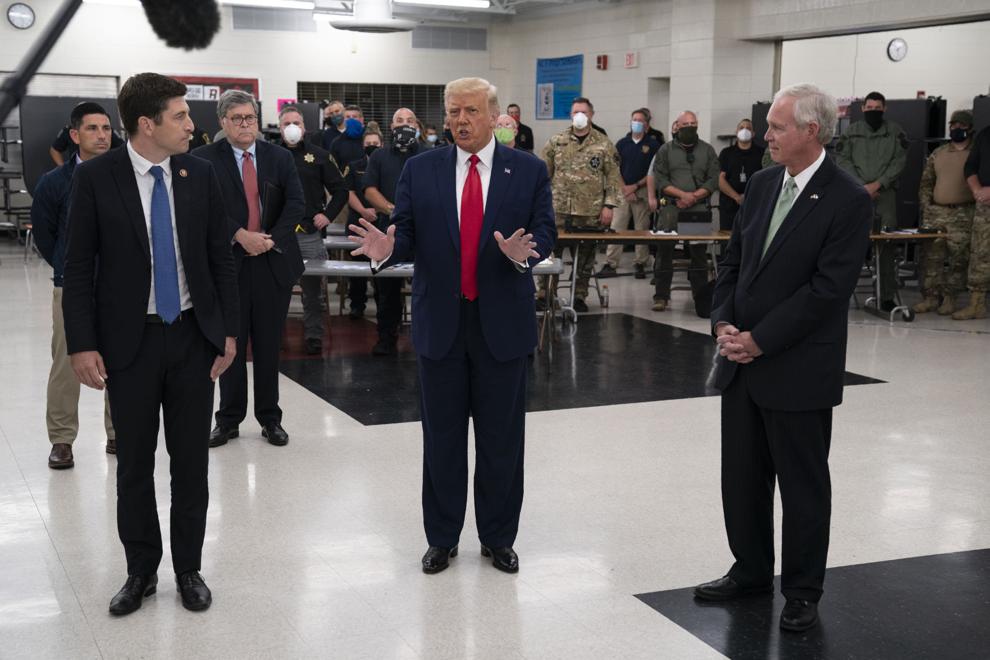 Police Shooting Wisconsin