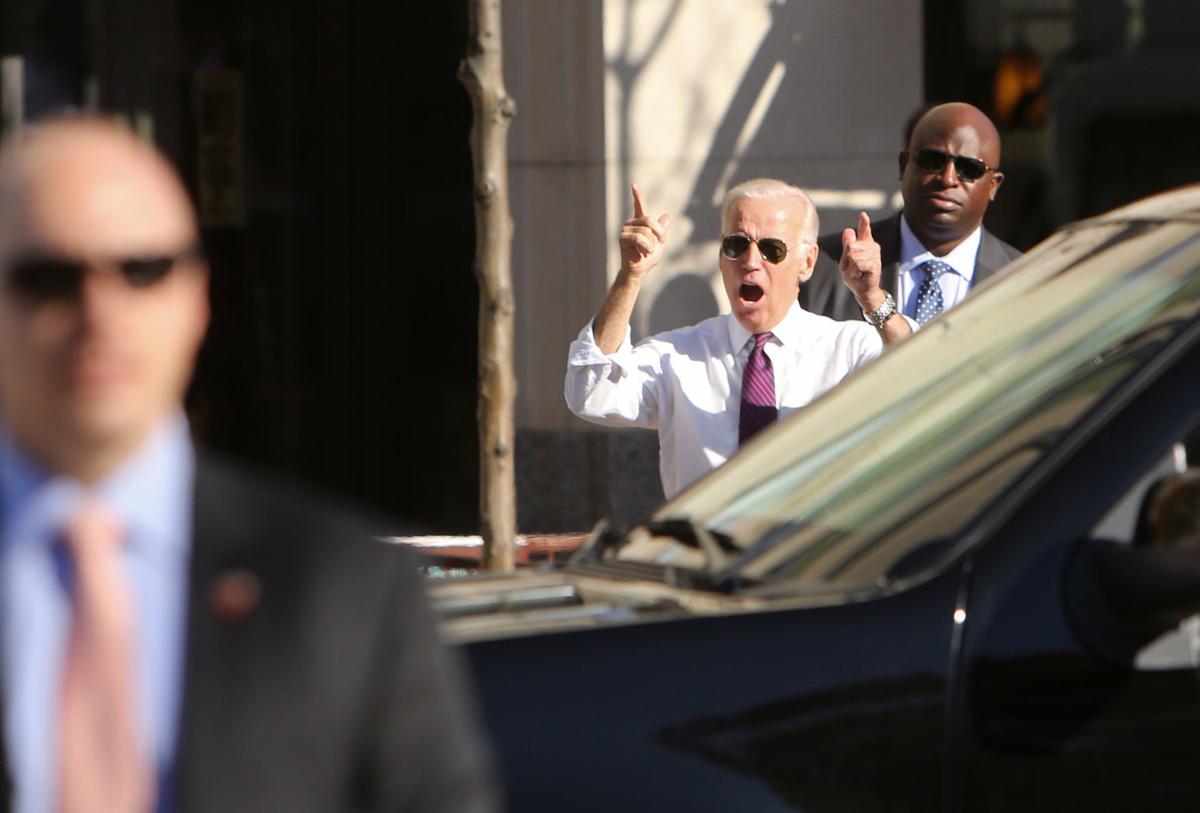 Former Vice President Joe Biden will be at UW-Madison on Tuesday to tout early voting alongside Democratic candidates who will appear on the midterm elections ballot.
Biden is set to headline the early voting rally in Gordon Dining and Event Center, 770 W. Dayton St., that will also include U.S. Sen. Tammy Baldwin, Democratic gubernatorial nominee Tony Evers, and his running mate for lieutenant governor, Mandela Barnes.
Doors open for the event at 9 a.m.
You have free articles remaining.
Biden is the latest national political figure to have visited or to plan on visiting Wisconsin in the final weeks running up to the Nov. 6 election, in which Baldwin faces Republican challenger state Sen. Leah Vukmir, and Evers is going up against Gov. Scott Walker.
President Donald Trump held a rally Wednesday evening in Mosinee to support Wisconsin Republican candidates, while former President Barack Obama is to campaign on behalf of Democrats on Friday at a Milwaukee high school.
Two weeks ago Vice President Mike Pence stopped in Green Bay and Eau Claire in support of GOP candidates, and U.S. Sen. Bernie Sanders, I-Vermont, stumped for Democrats in Milwaukee and Kenosha earlier this week.
The city of Madison has several early voting locations set up throughout the city and across the UW-Madison campus. Ballots can be cast early at some locations through Nov. 4. People can register at early voting locations, but must already be registered if they intend to vote at them on Nov. 3 or Nov. 4.