Vice President Joe Biden will not attend the Democratic National Convention in Milwaukee later this month, dealing another COVID-19-related blow to the delayed and downsized event.
In addition, President Donald Trump said Wednesday he'll likely deliver his Republican convention acceptance speech from the White House after coronavirus concerns and restrictions resulted in canceled events planned for North Carolina and Florida.
The Democratic National Convention Committee on Wednesday announced that Biden, the presumptive Democratic nominee, will accept the party's nomination from Delaware, the former vice president's home state. Other speakers who had been planning to attend the convention will no longer be traveling to Milwaukee, as the event shifts to an almost entirely online format.
"While we wish we could move forward with welcoming the world to beautiful Milwaukee in two weeks, we recognize protecting the health of our host community and everyone involved with this convention must be paramount," said Joe Solmonese, CEO of the 2020 Democratic National Convention. He described 2020 as "a year of once-in-a-lifetime challenges and changes."
Reactions from Wisconsin Democrats to Wednesday's announcement ranged from frustration to understanding, while state Republicans compared Biden's decision to 2016, when then-Democratic nominee Hillary Clinton famously did not visit the state. She ultimately lost the Badger State to Trump by about 23,000 votes.
"Now that Joe Biden is formally abandoning the city of Milwaukee and the state of Wisconsin, it's becoming clear that Democrats have not learned from their mistakes in 2016 and are poised to repeat them again in 2020," Andrew Hitt, chairman of the Republican Party of Wisconsin, said in a statement.
Trump Victory spokeswoman Anna Kelly also said "Biden is repeating the mistakes of the 2016 campaign."
Biden and his campaign have held online events in Wisconsin, but he has not yet visited the state. Trump and members of his administration, including Vice President Mike Pence, have made multiple trips to Wisconsin this year.
"I think that provides a stark contrast and shows how committed President Trump and Republicans are to the Midwest and how the Democrats seem to be leaving us behind," said Alesha Guenther, spokeswoman for the Republican Party of Wisconsin. "President Trump and Vice President Pence have made it increasingly clear that they're committed to doing everything they can to win this state, so I would certainly expect that we're going to continue to see them visit."
White House stage?
However, questions also have lingered surrounding the Republican National Convention, which was originally slated for Charlotte, North Carolina, until Trump clashed with the state's Democratic governor over pandemic-related restrictions. Trump moved the convention to Jacksonville, Florida, but later canceled that plan following a surge in positive coronavirus cases.
During a Wednesday interview with Fox News Channel's "Fox and Friends," Trump said he is considering delivering the GOP convention's acceptance speech from the White House.
Such a move would mark an unprecedented use of public property for partisan political purposes, and congressional leaders in both parties publicly doubted Trump could go ahead with the plan. Democratic House Speaker Nancy Pelosi said flatly that he "can't do that."
"I think it's a beautiful setting, and we are thinking about that," Trump said. "It's certainly one of the alternatives."
He said the convention will be a mix of virtual events and live speeches, including his remarks and a speech by first lady Melania Trump.
The Republican National Convention is scheduled for Aug. 24-27. Trump is to be formally nominated on Aug. 24 in Charlotte, but the venue for his speech accepting the nomination has been up in the air.
Pelosi said overtly political events aren't held at the Capitol or the White House, and accused Trump of trying to divert attention from his handling of the coronavirus.
"He can't do that," she said on MSNBC. "You can't do that."
Unconventional convention
Milwaukee was announced more than a year ago as the host city for the 2020 DNC, with Democrats anticipating that Wisconsin — a longstanding battleground state — could play a deciding role in the presidential race.
However, a convention that once anticipated more than 50,000 visitors and hundreds of millions in tourism dollars has been repeatedly downsized as positive cases of COVID-19 continue to mount in Wisconsin and the nation. The convention was postponed from July to August and has shifted to what is anticipated to be an entirely online format.
Democratic Gov. Tony Evers, who officially endorsed Biden earlier this week, said in a statement Wednesday that Democrats remain committed to putting health and safety first.
"It has never been more important for elected officials to lead by example — that's the kind of leader Joe is, and that's the kind of president we need," Evers said. "I know he will continue to have a presence in Wisconsin, virtually or otherwise, and I look forward to doing everything we can to win Wisconsin."
'Small adjustment'
Wisconsin's seven-day average of daily positive COVID-19 cases has dipped in recent days, down from 930 on July 26 to 841 on Wednesday, according to the Wisconsin Department of Health Services. The virus has killed 970 Wisconsinites and infected almost 57,000 people across the state.
"From the very beginning of this pandemic, we put the health and safety of the American people first," DNC chairman Tom Perez said in a statement. "We followed the science, listened to doctors and public health experts, and we continued making adjustments to our plans in order to protect lives."
Wednesday's announcement was described by the DNC as "a small adjustment" to the overall plan. The majority of speeches were already planned to take place in different locations across the country. The four-day event will include both prerecorded segments and live broadcasts.
Last month, DNC officials announced everyone attending the convention would have to wear a face mask, consent to daily testing for COVID-19, fill out questionnaires and maintain physical distance from other attendees. Visitors also will have to self-isolate for at least 72 hours before entering the convention.
State Journal reporter Elizabeth Beyer and The Associated Press contributed to this report.
COVID-19 in photos: How Wisconsin is managing the pandemic
Bus Shields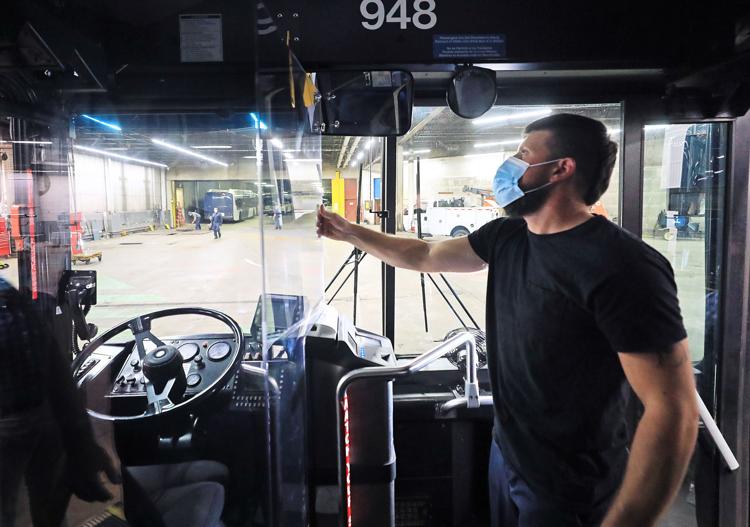 UWClasses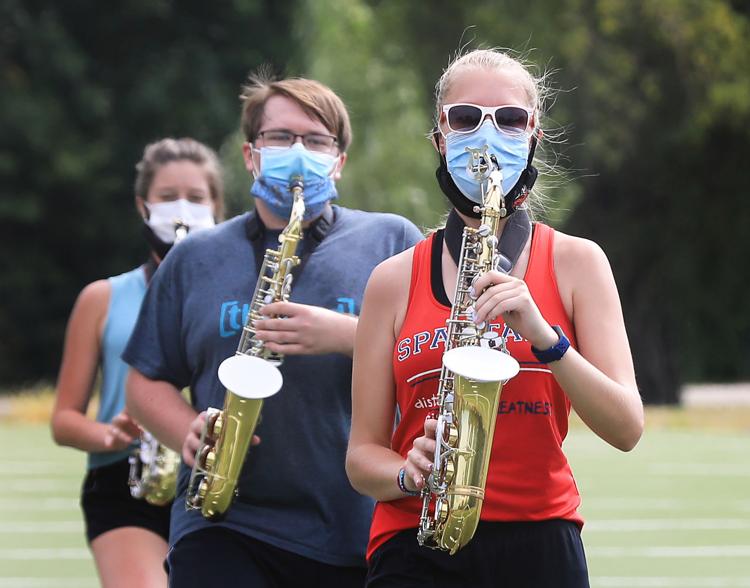 Virtual Learning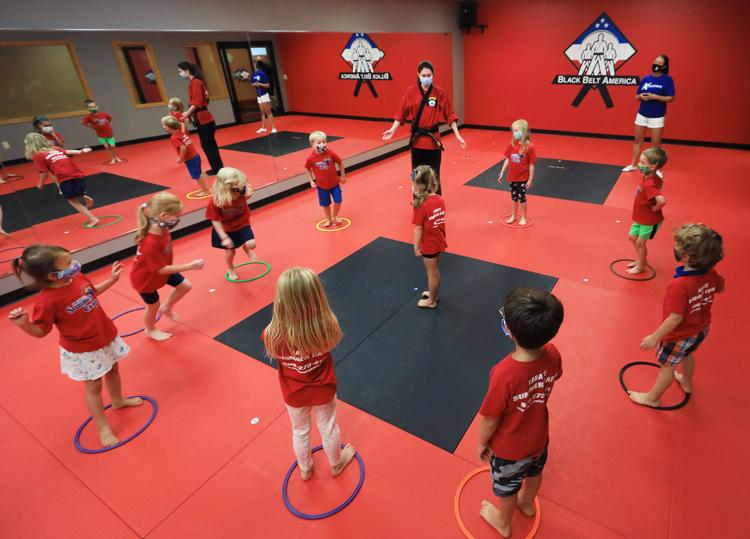 UW Opening Covid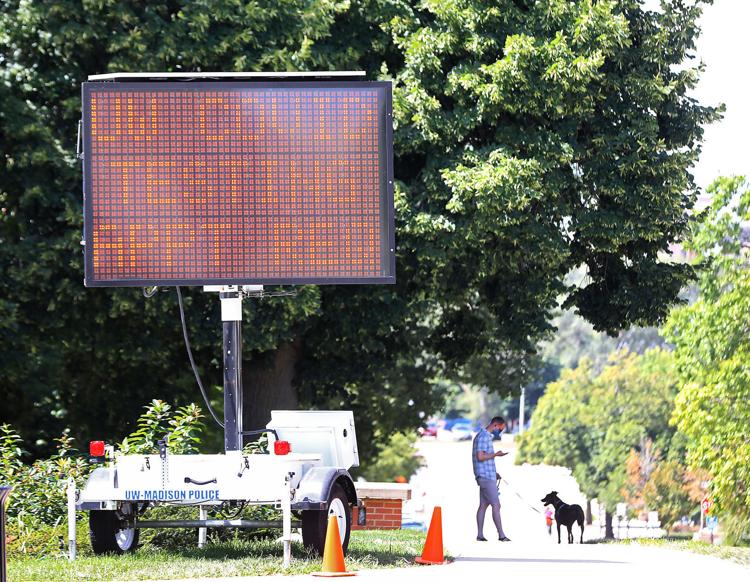 UW Move In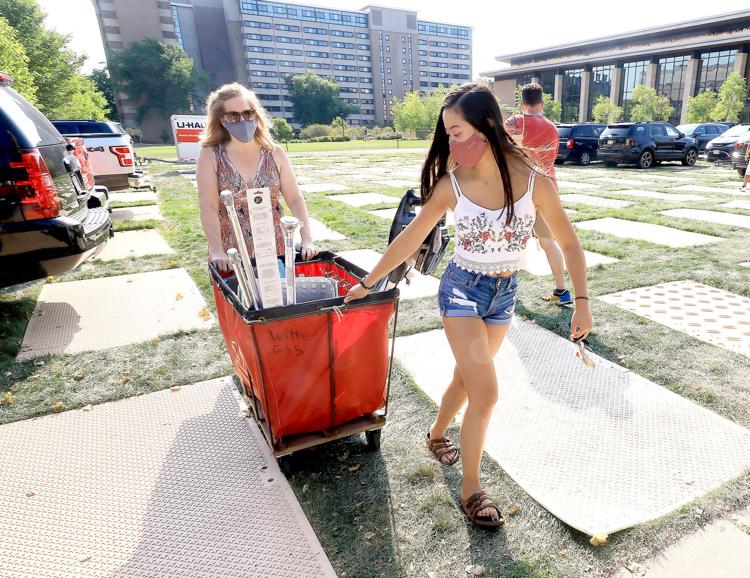 UWClasses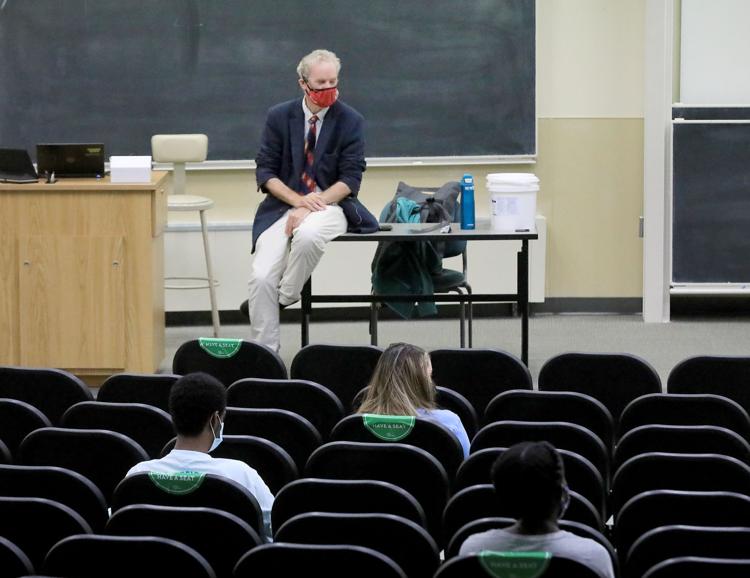 UWClasses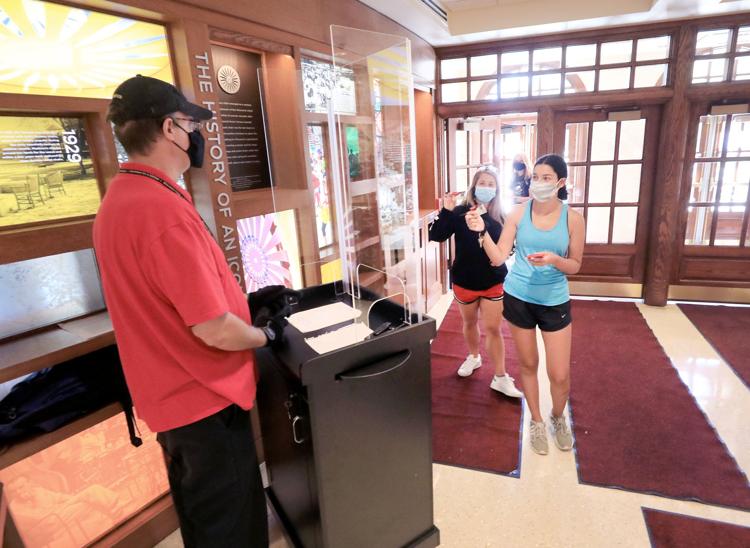 UWClasses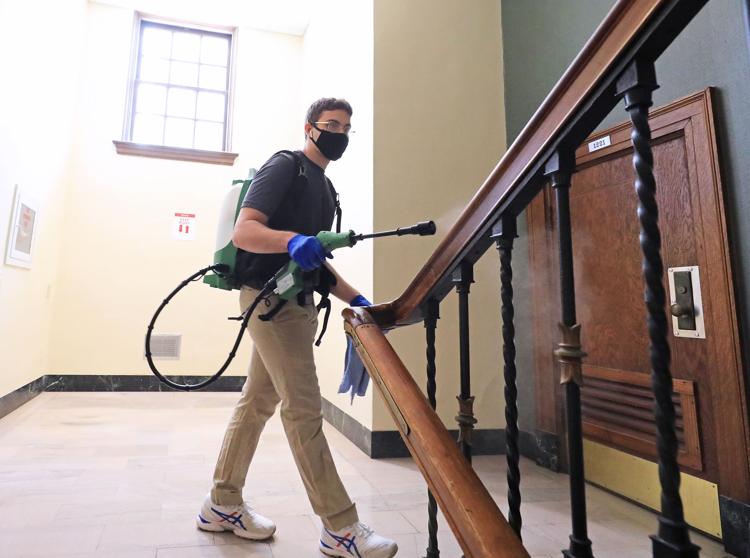 UWClasses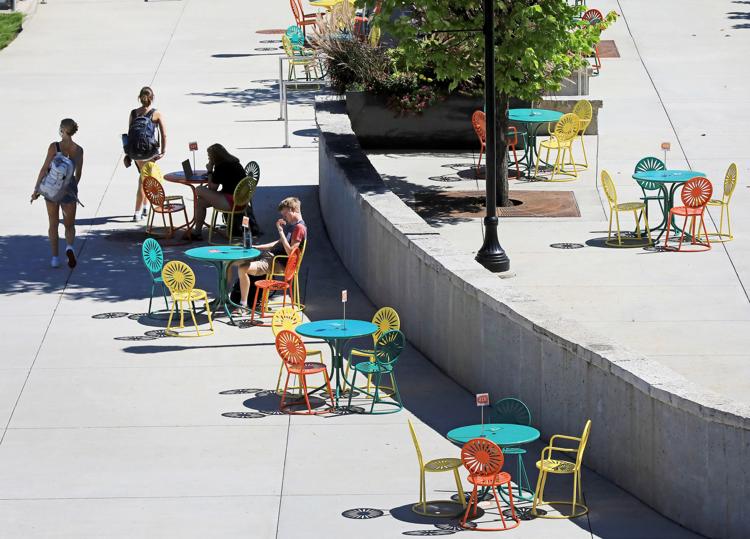 Trucks Feature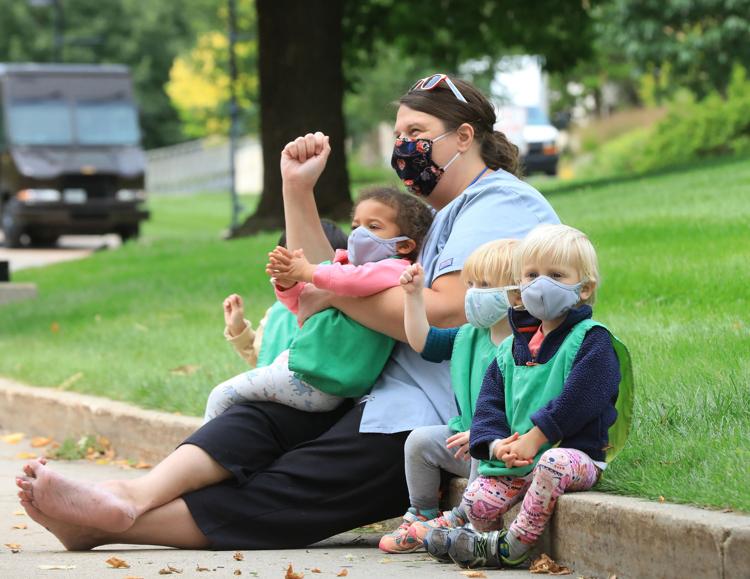 Playtech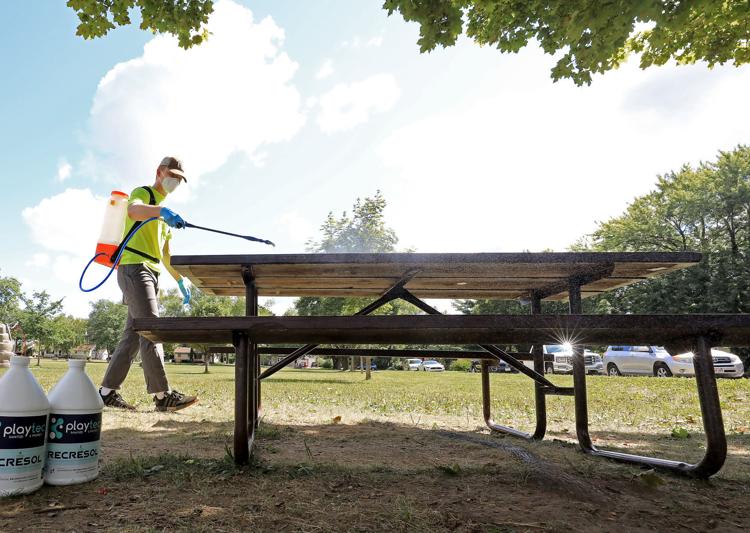 Covid Dental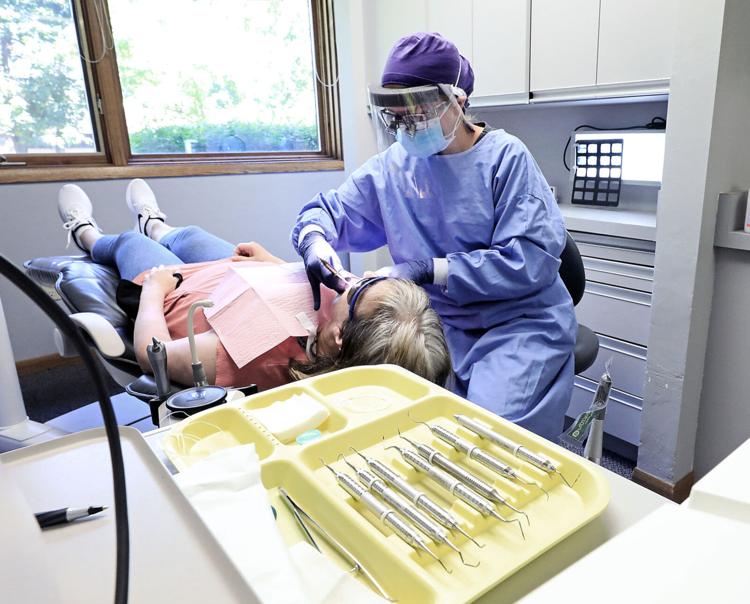 DaytoRemember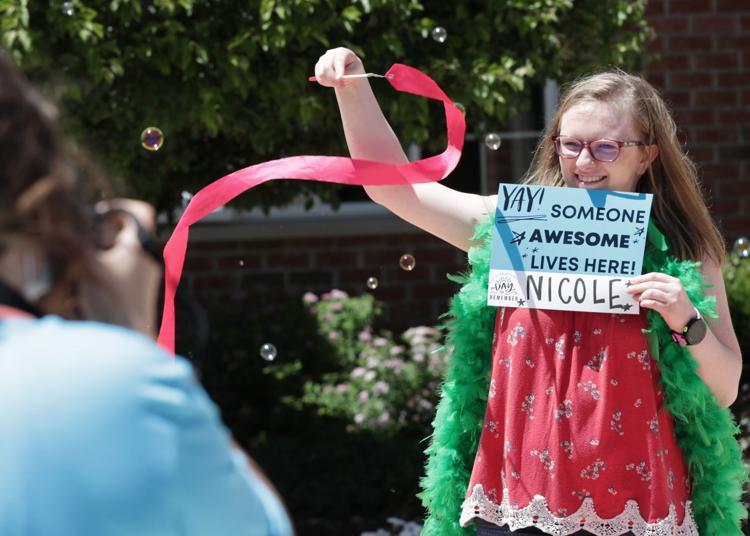 VilasZoo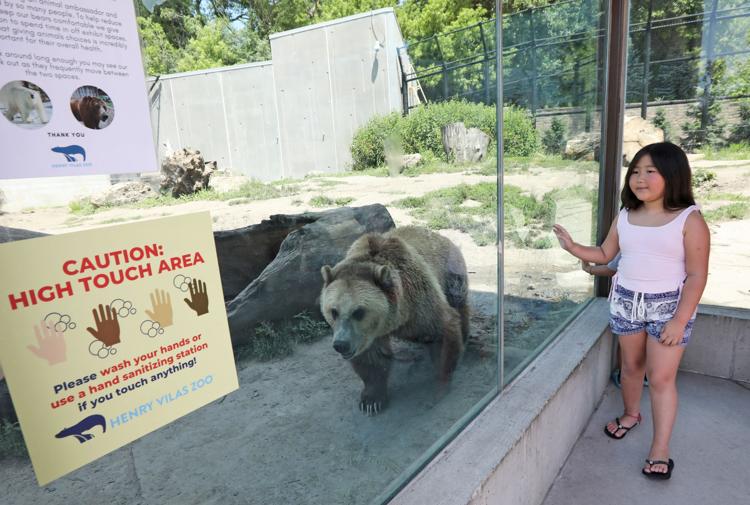 RoshHashanah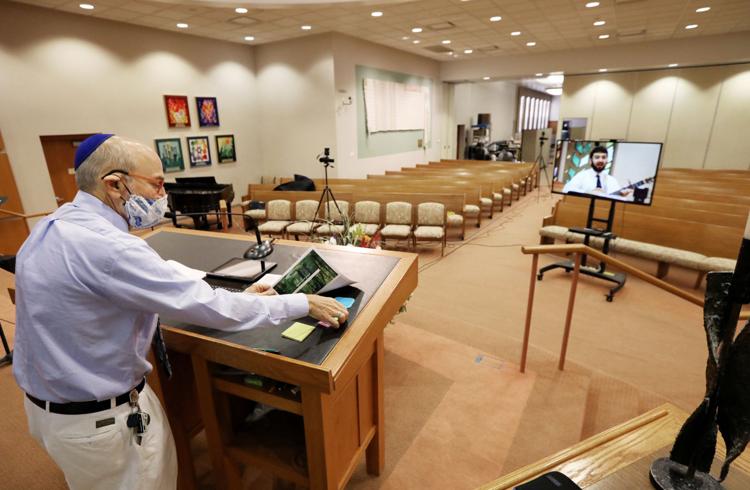 Requiring masks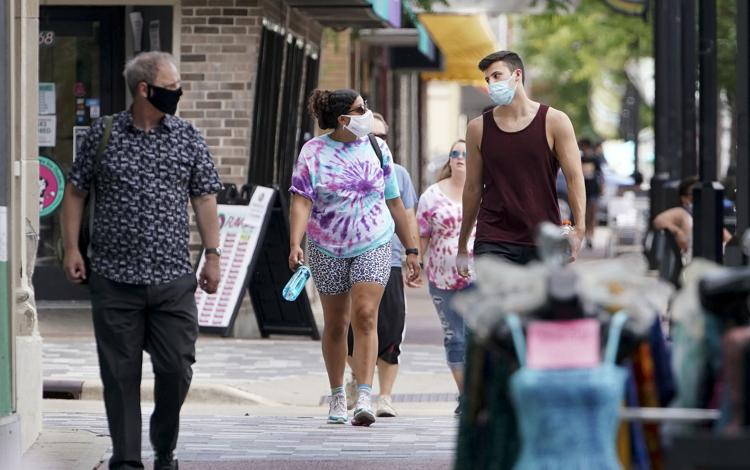 In-person absentee voting begins
Middleton High drive-up graduation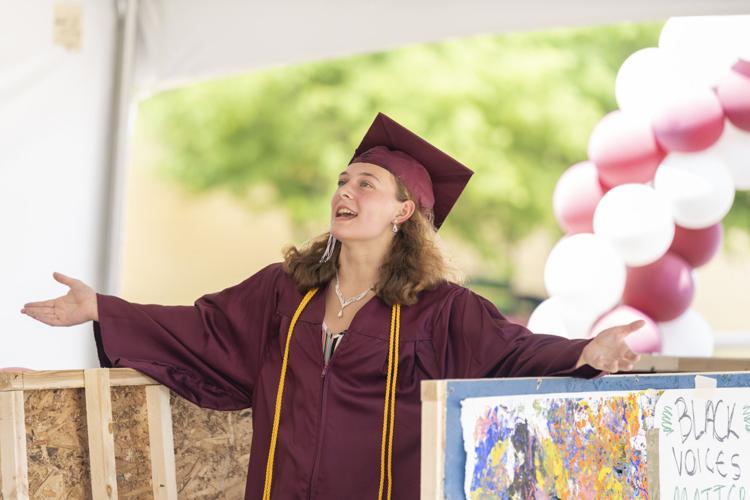 Anti-mask protest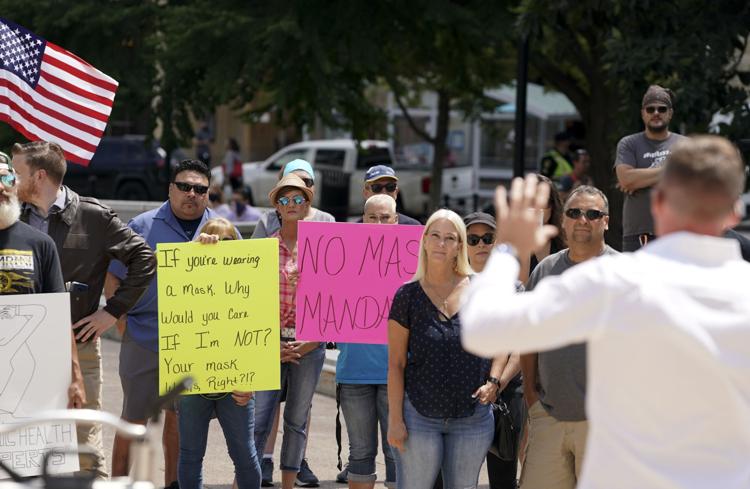 Making COVID-19 masks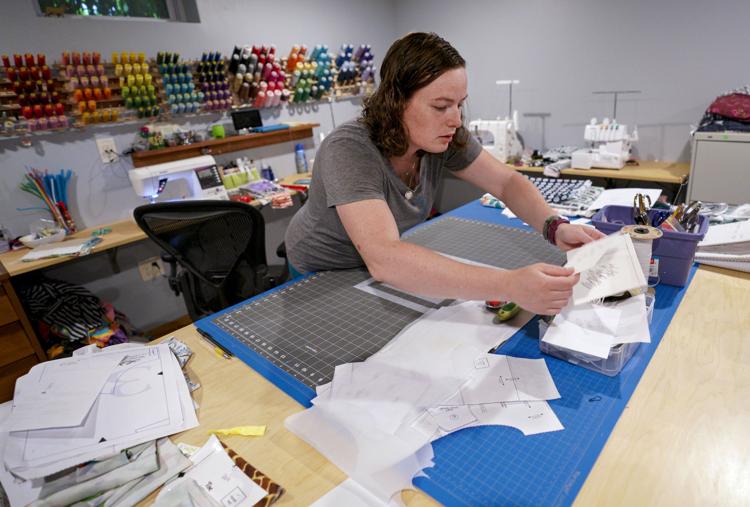 Shortage of coins
Goodman Pool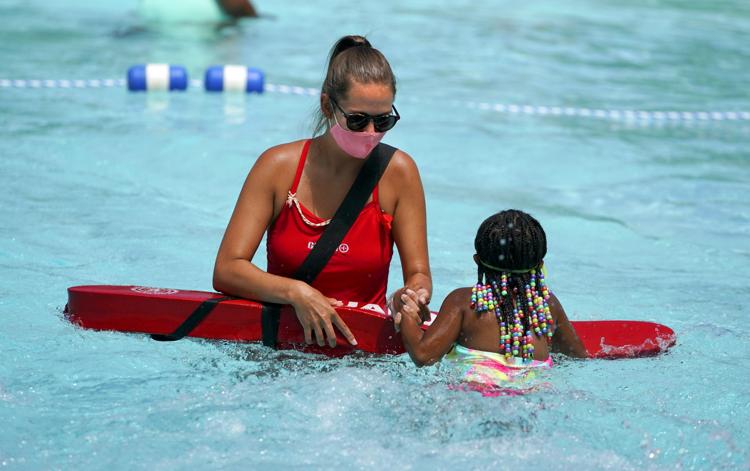 Goodman Pool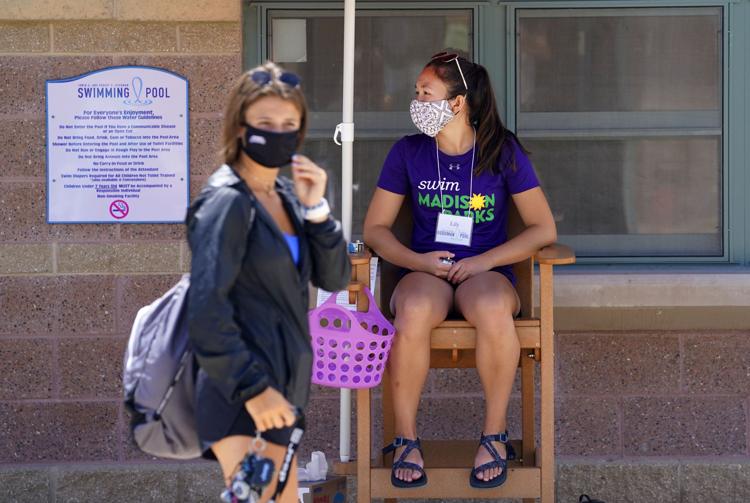 YMCA summer camp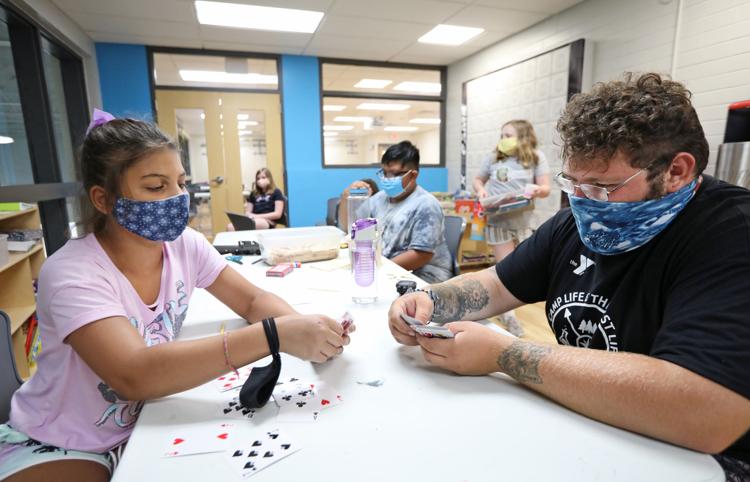 100,000 masks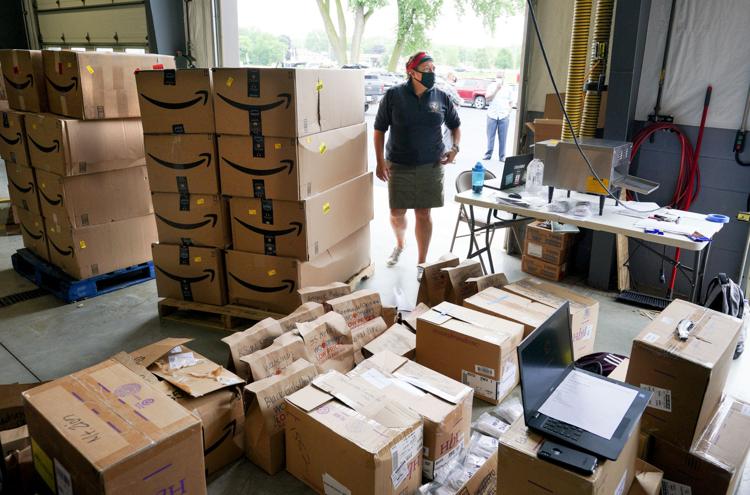 Contact tracing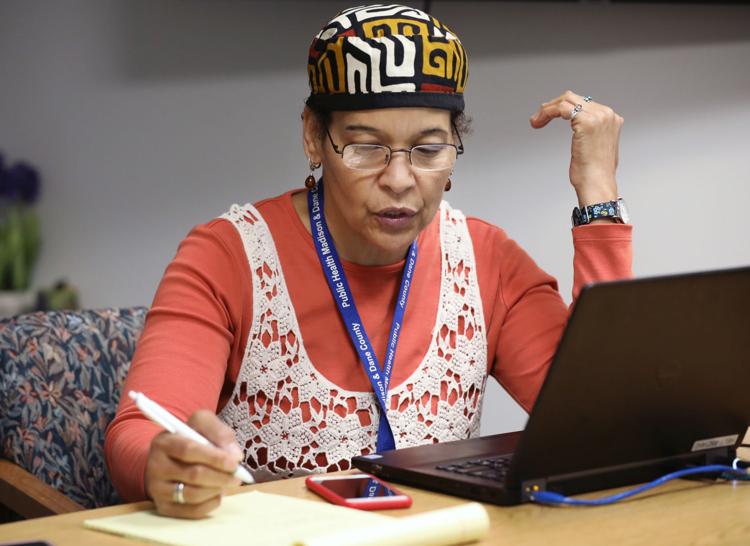 Doctor talking to patient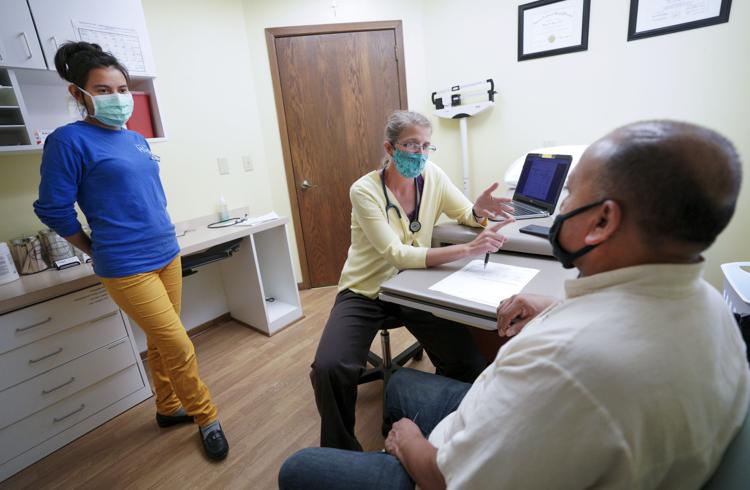 Outdoor class at Pinnacle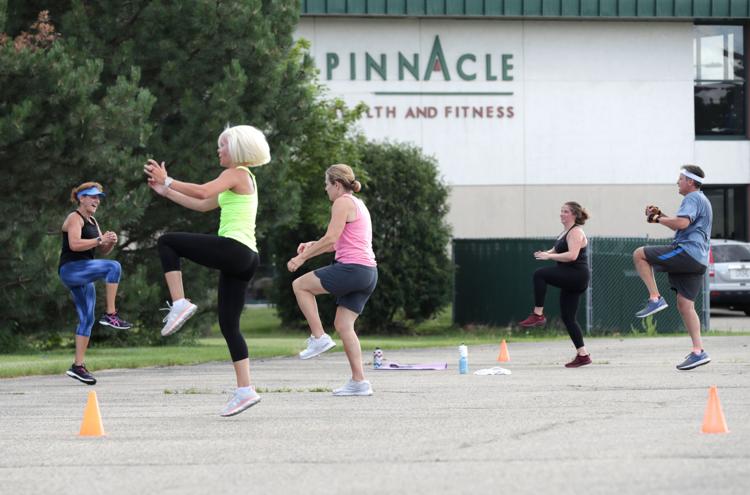 Punching bag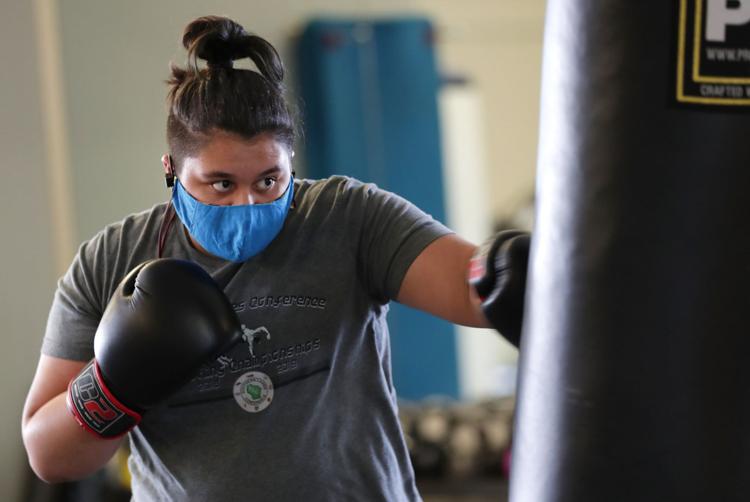 Starlite 14 drive-in theater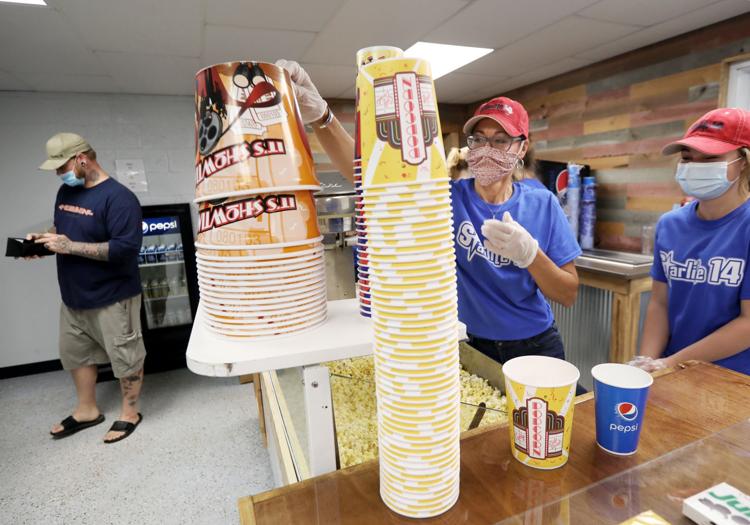 Starlite 14 drive-in theater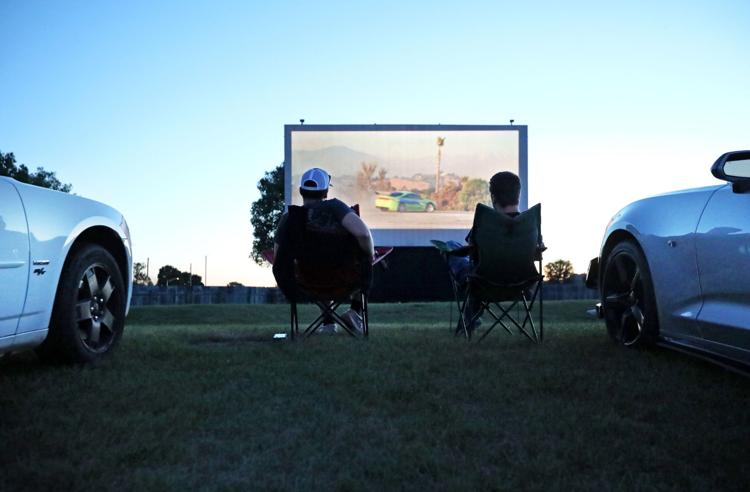 Masks to be required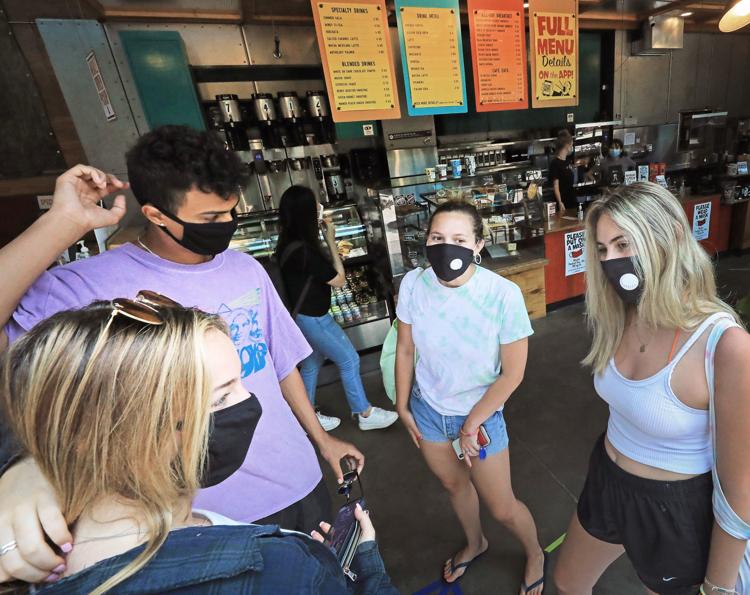 News conference on masks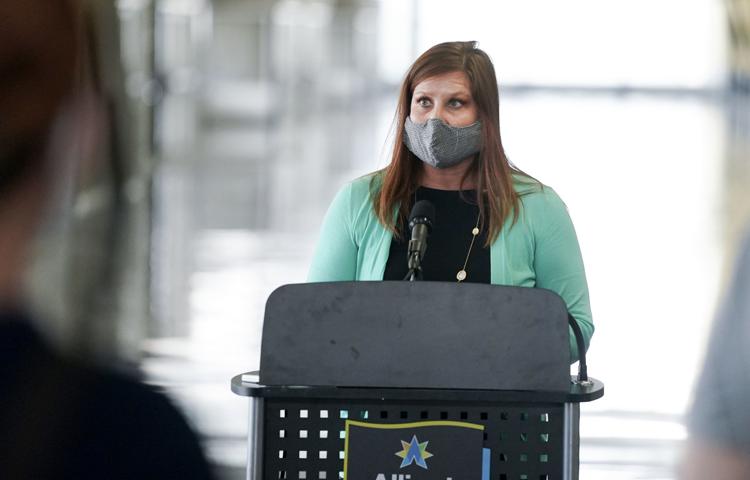 Covid cleaning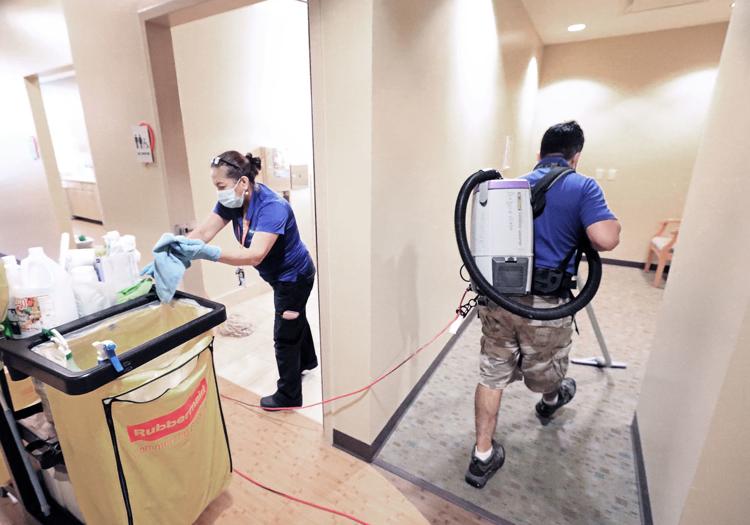 Bar closings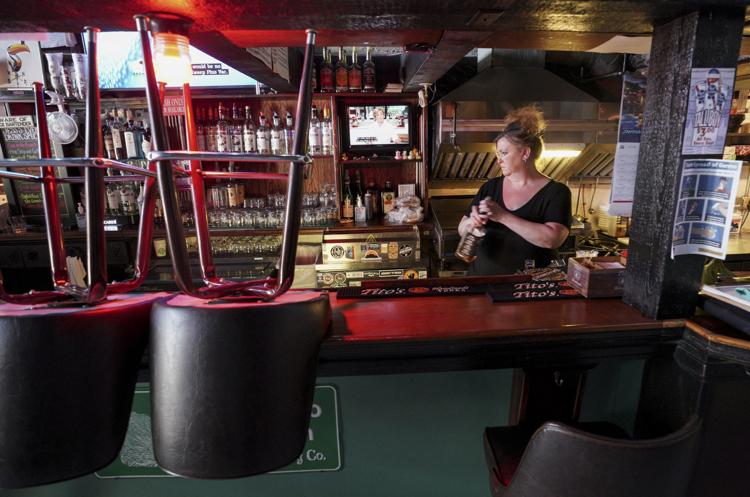 Homeless camps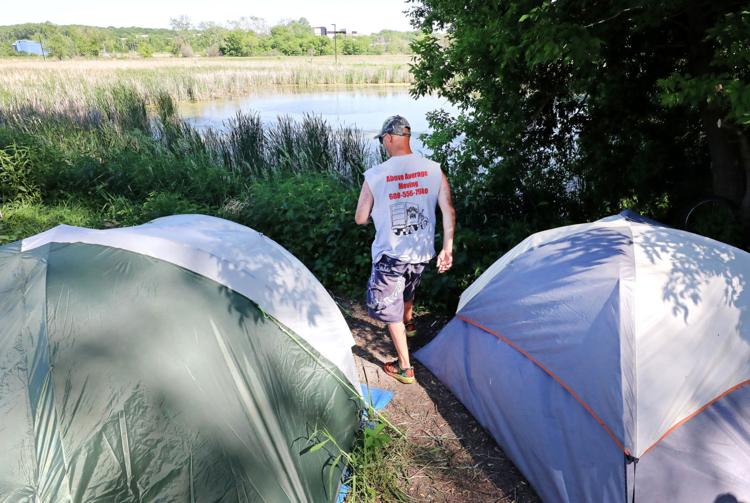 Homeless camps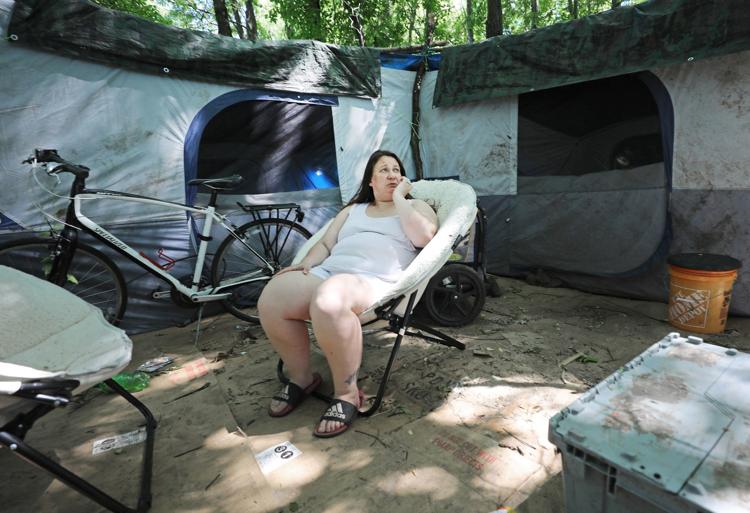 Testing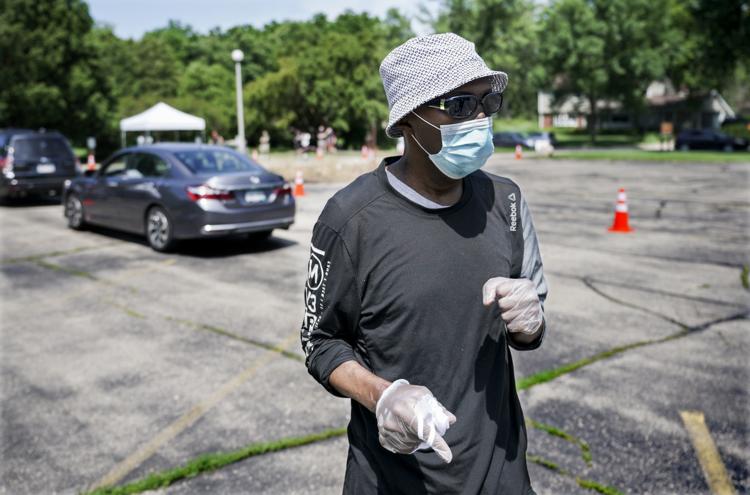 Testing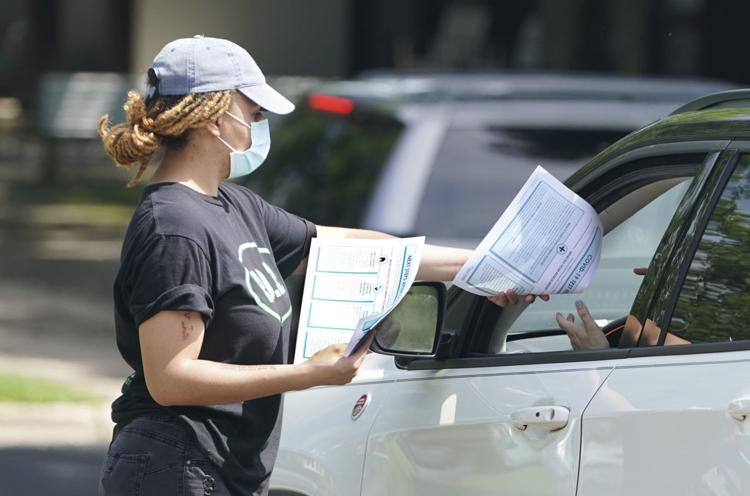 Virus testing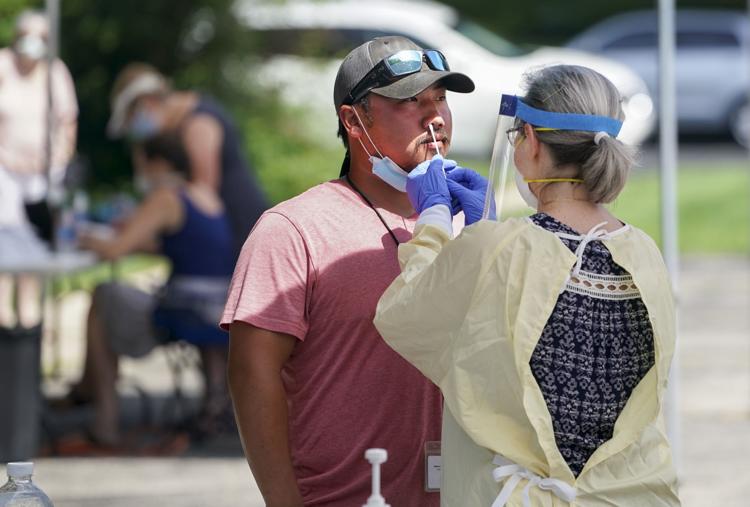 Henry Vilas Zoo reopens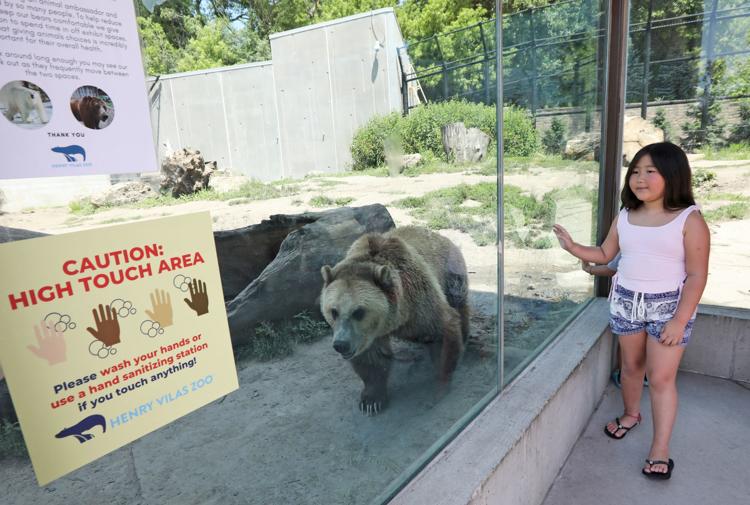 Union Terrace reopening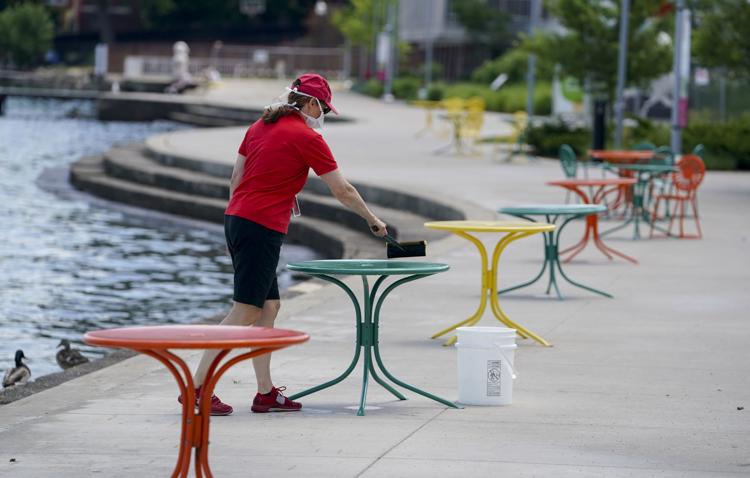 A Day to Remember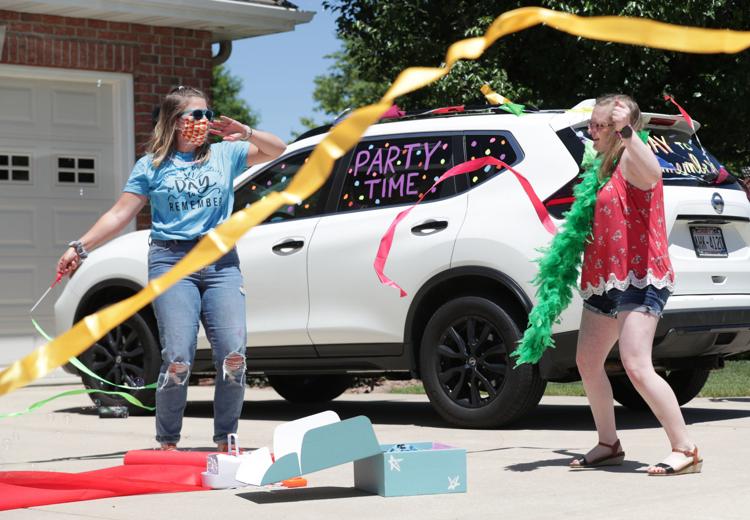 West High grads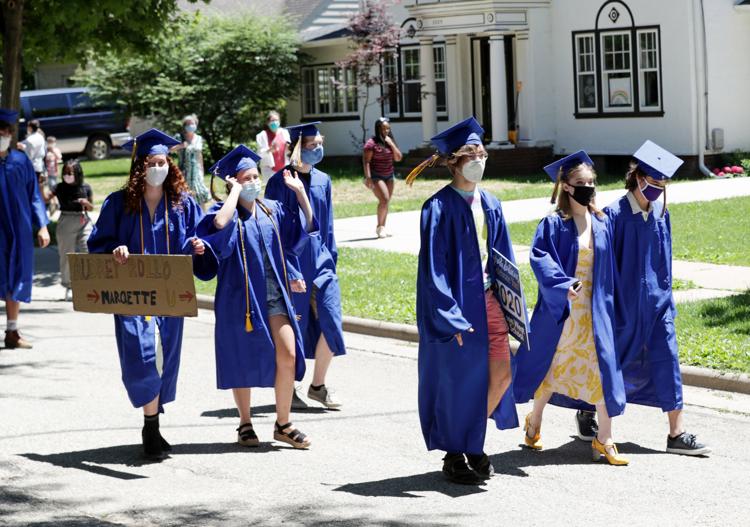 Pool openings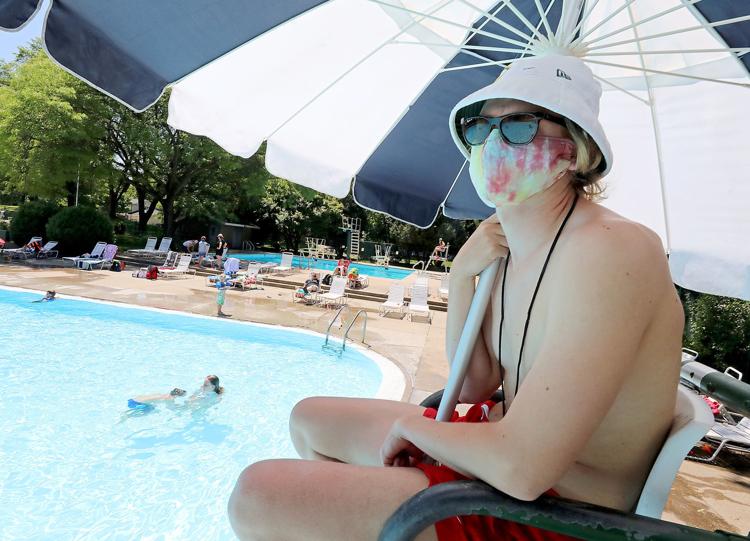 Grads on the Yahara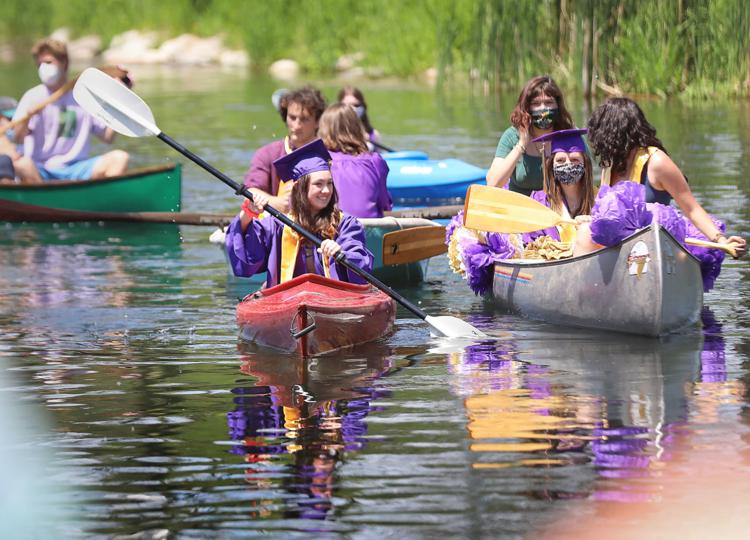 Fifth-grade graduation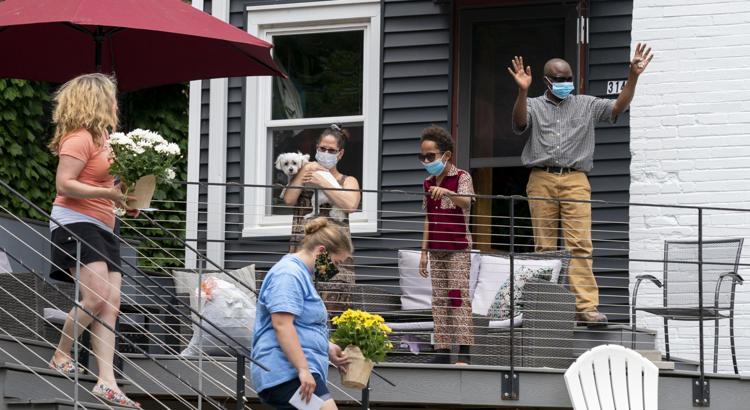 Tribes battling steep losses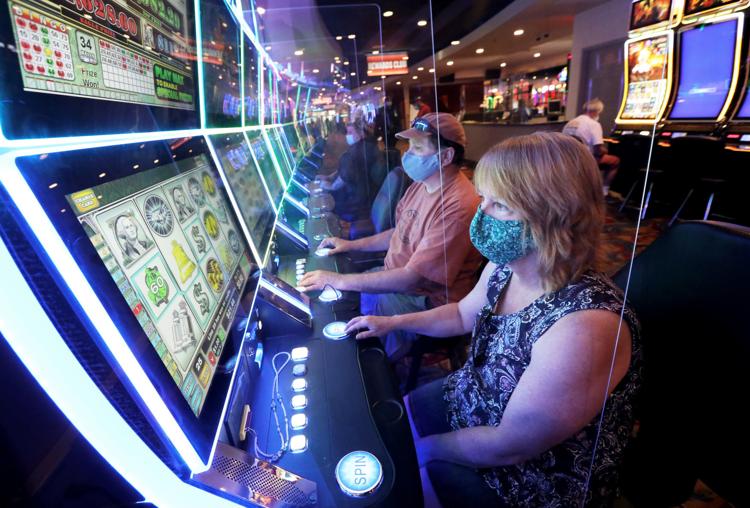 COVID-19 openings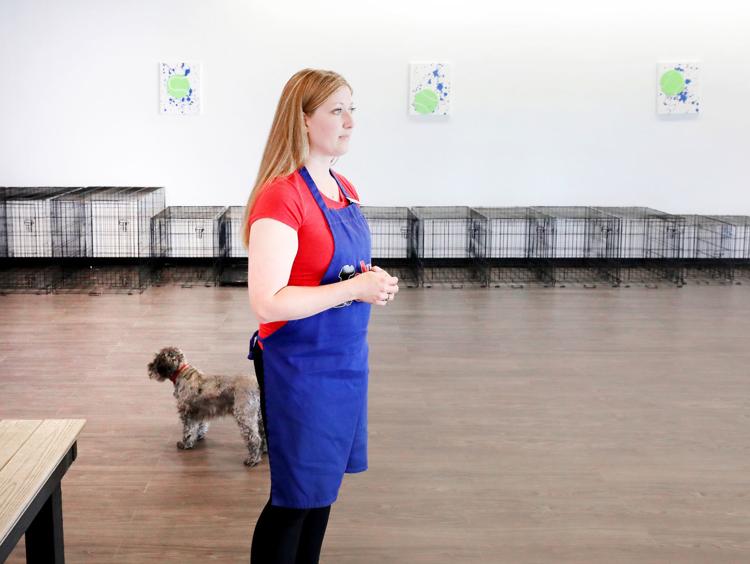 Picking up belongings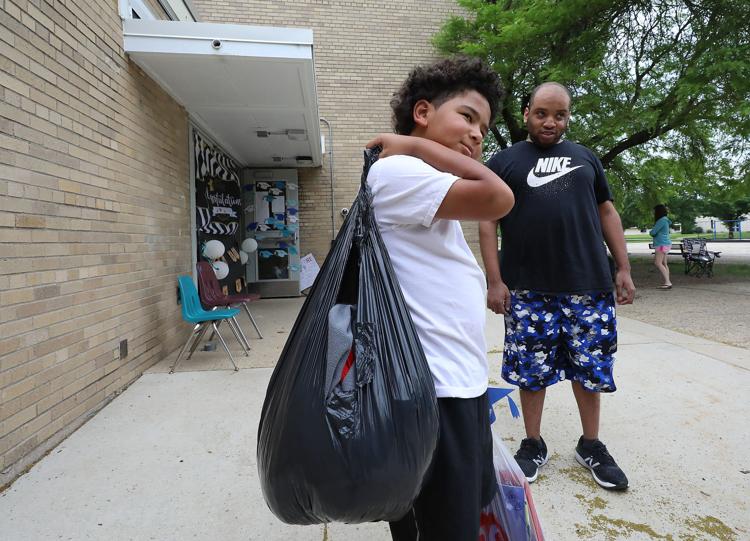 Downtown Businesses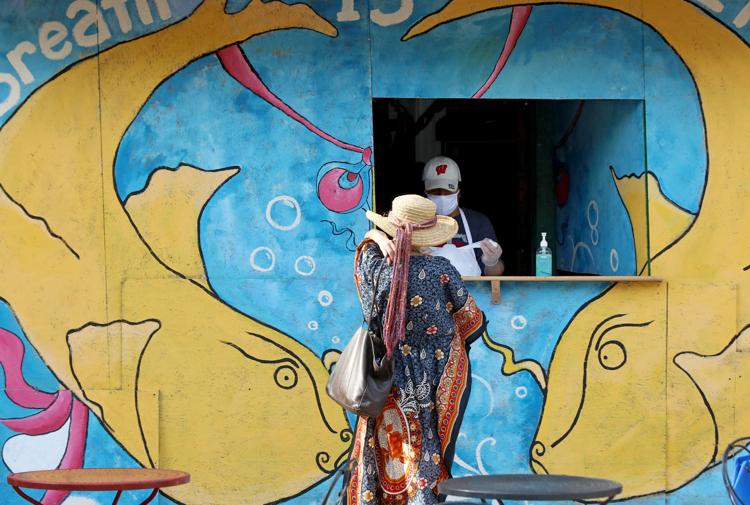 Covid transportation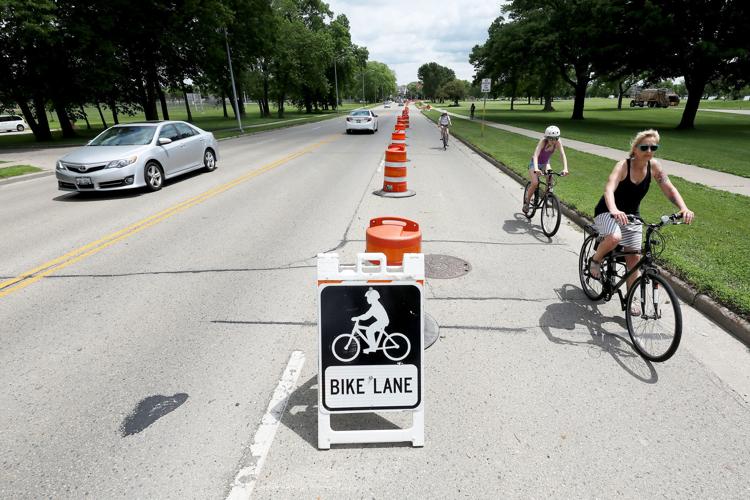 Church capacities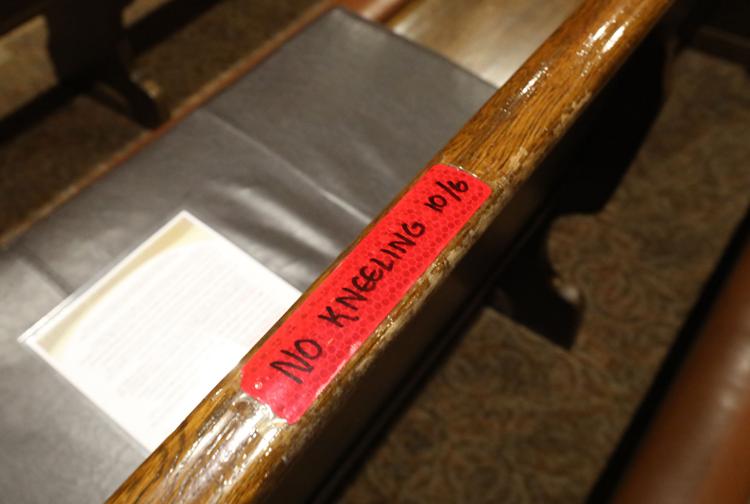 Church capacities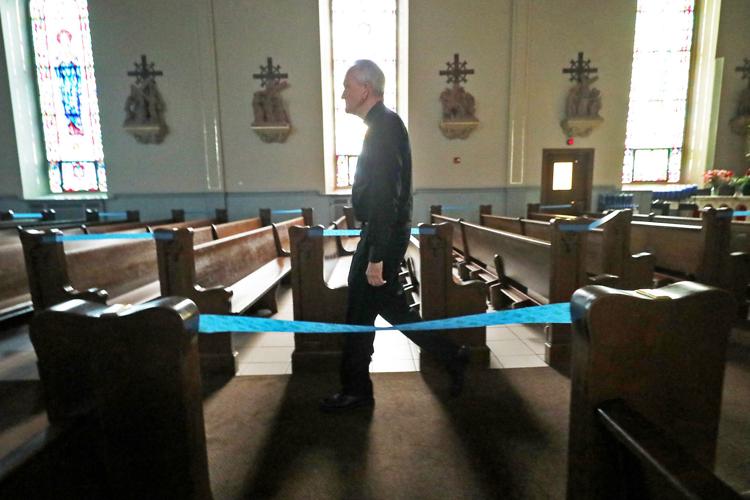 Prepping for reopening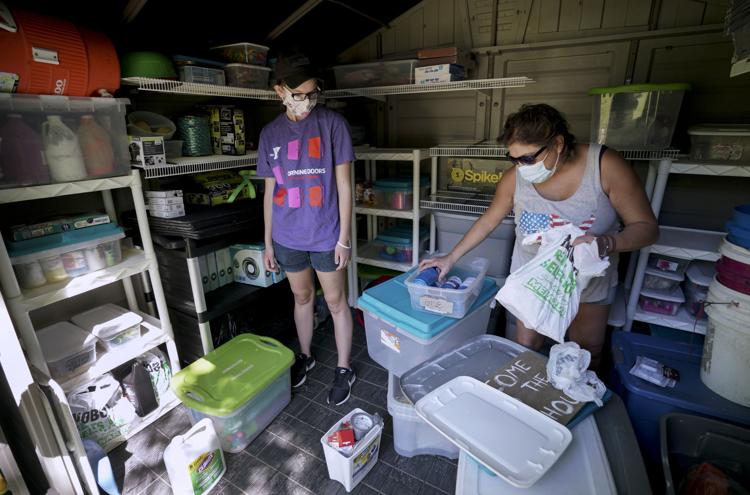 Warner Park - screening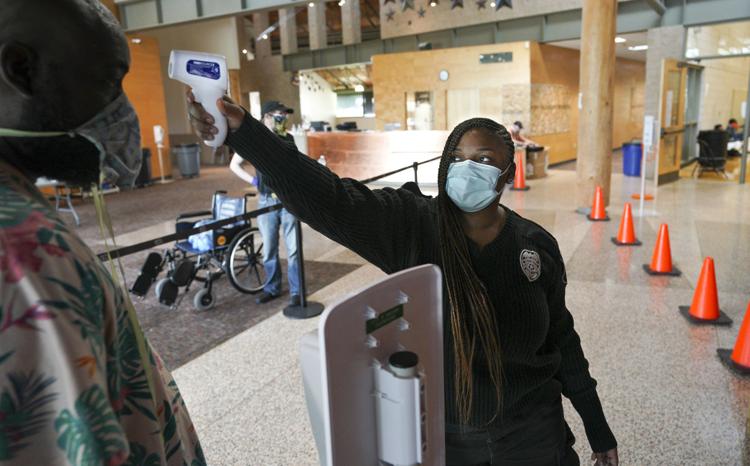 Outdoor Dining East Main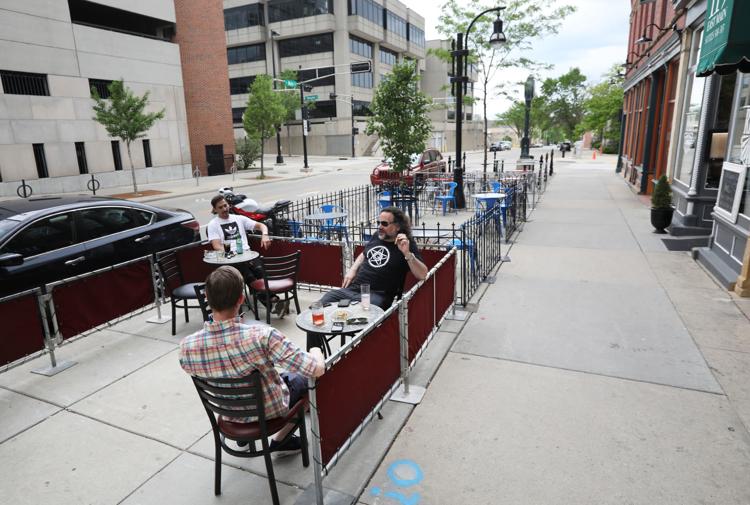 Spacing out customers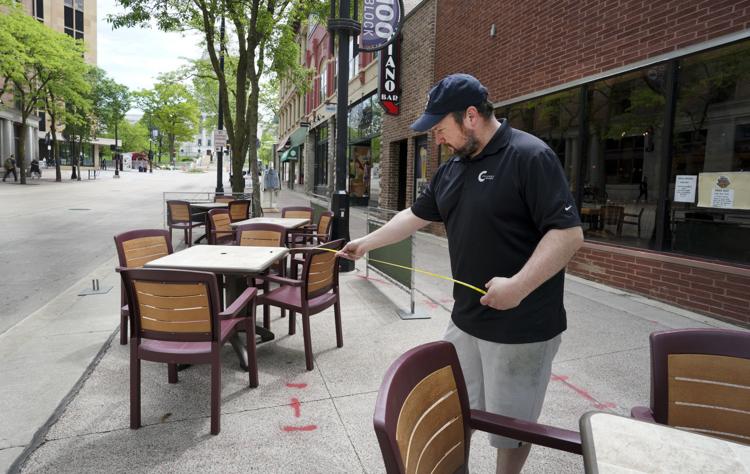 Getting a tattoo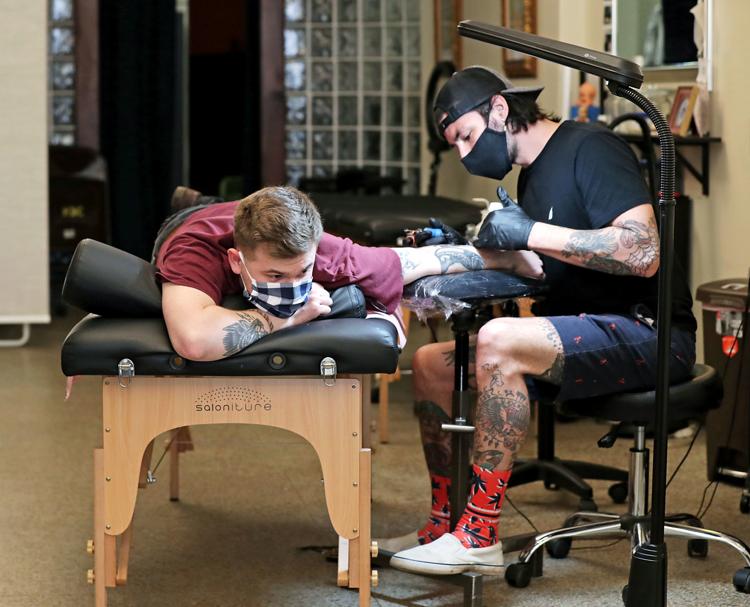 Memorial Day ceremony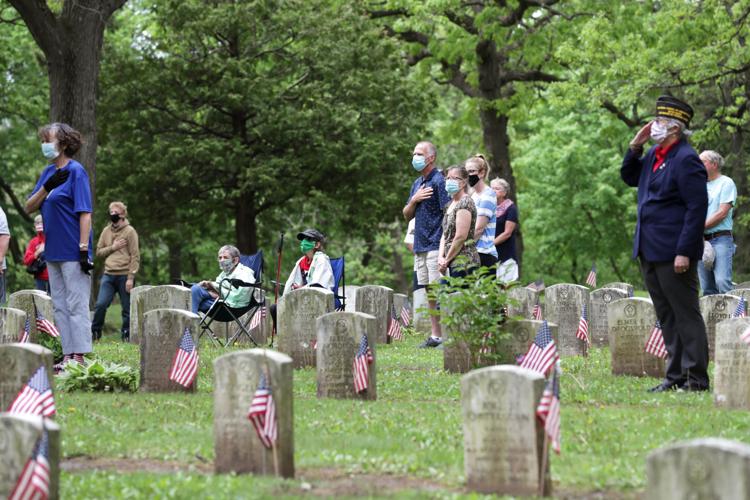 Memorial Day weekend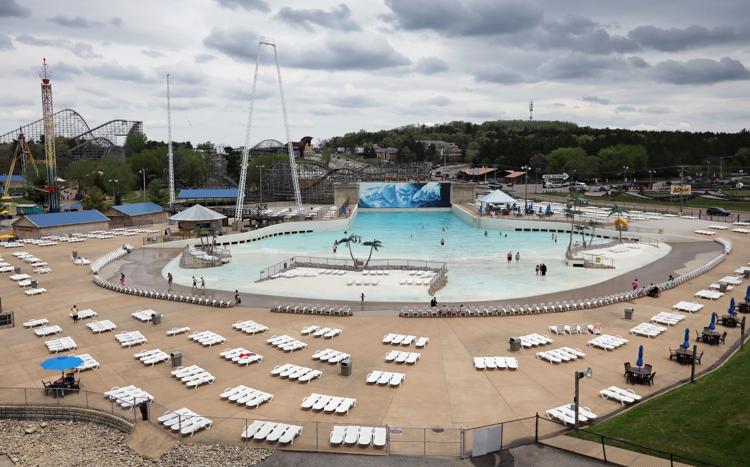 Tom Diehl, Tommy Bartlett Show not opening 2020, State Journal photo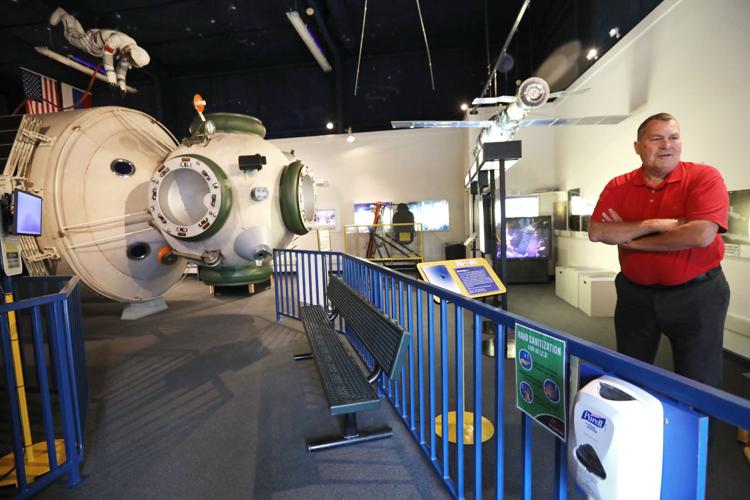 Salons Opening
Fitness openings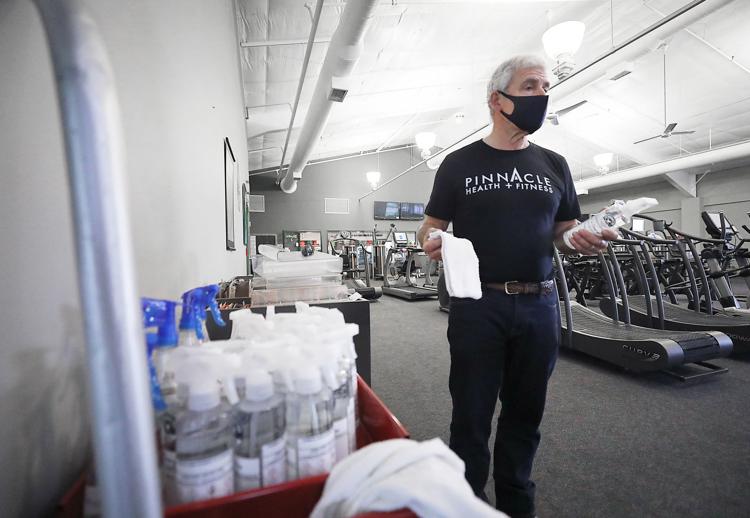 Duck Pond Drive-In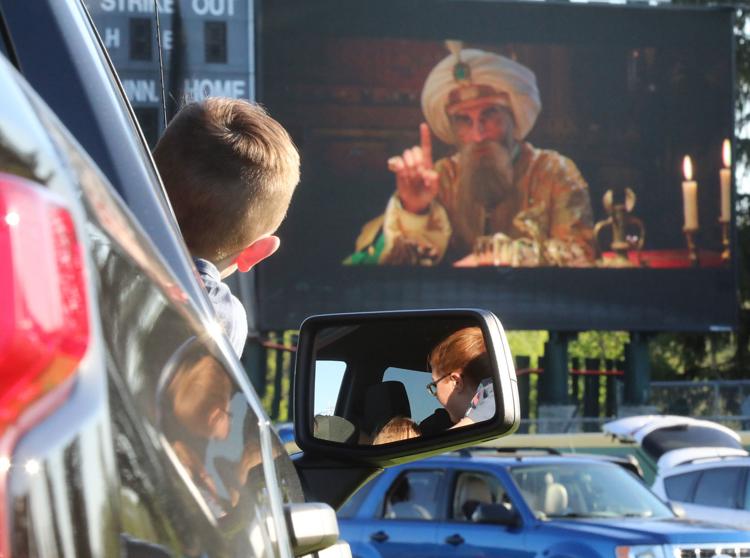 Memorial Union crowd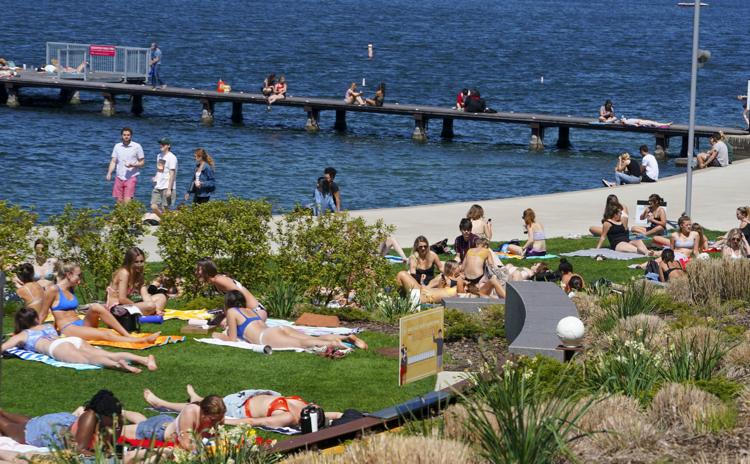 Child care at YMCA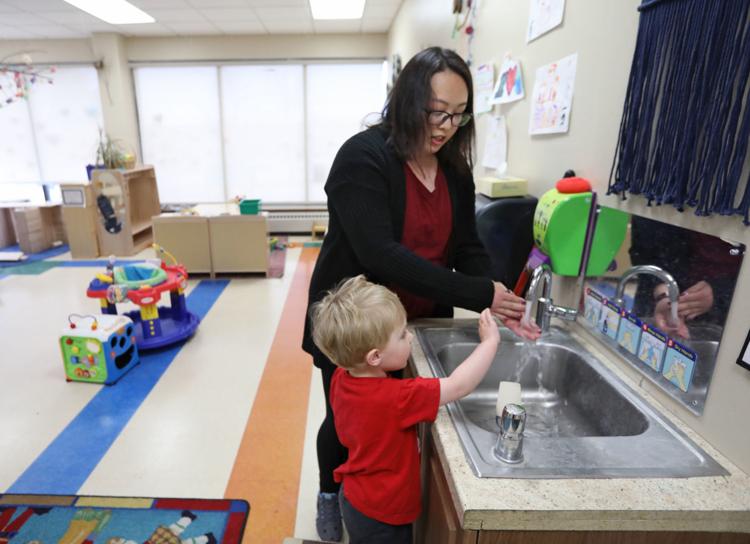 Bikers on Arboretum Drive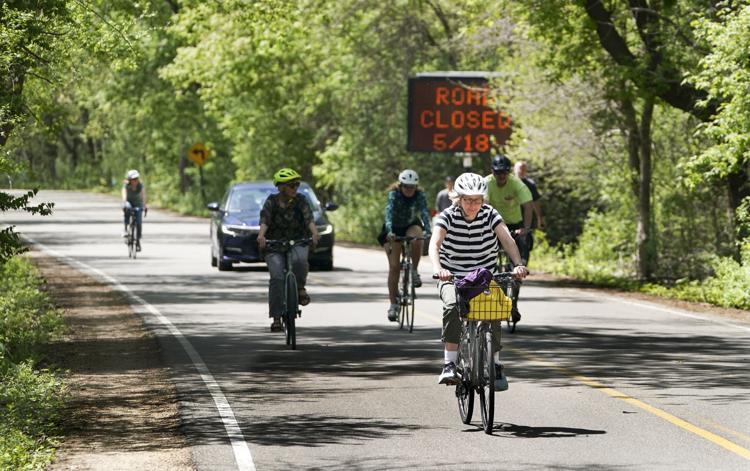 Brittingham Boats
Restaurant open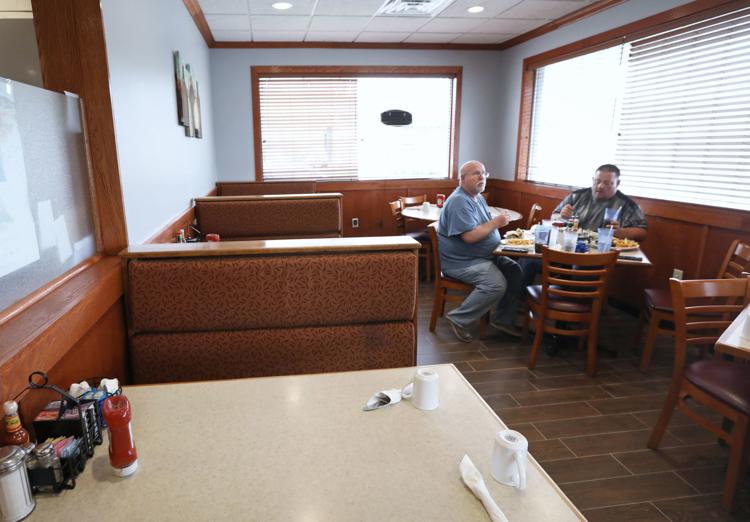 COVID-19 businesses reopen
Restaurant, bars reopen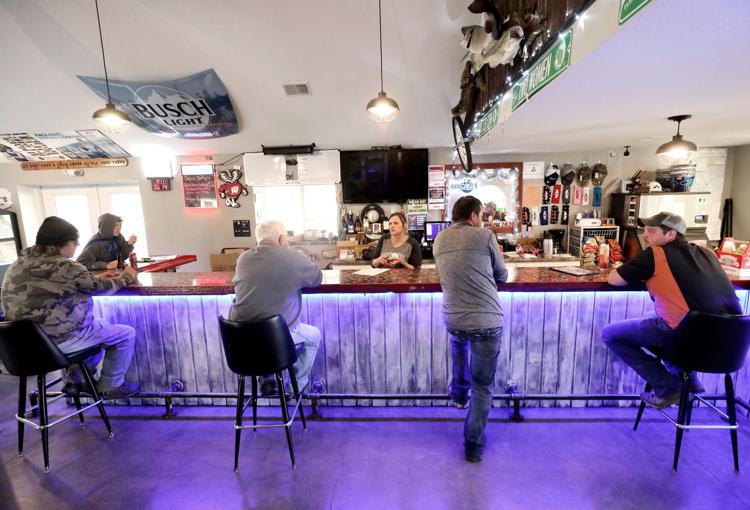 Dentist with patient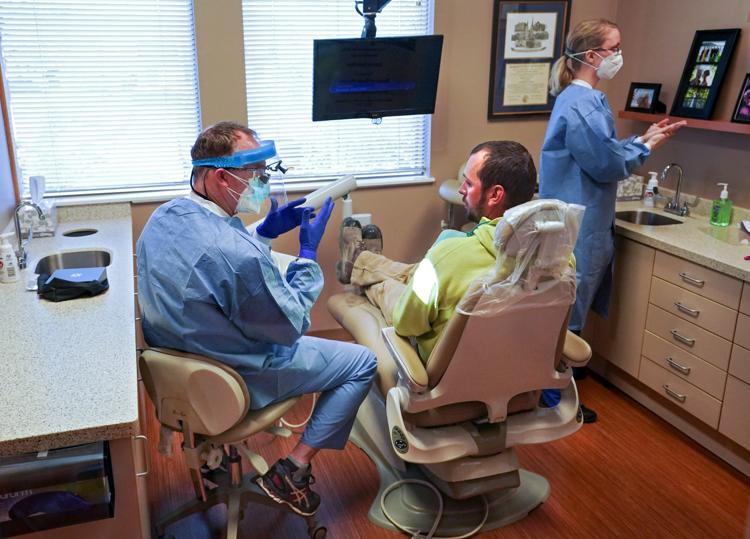 Dane County institutes order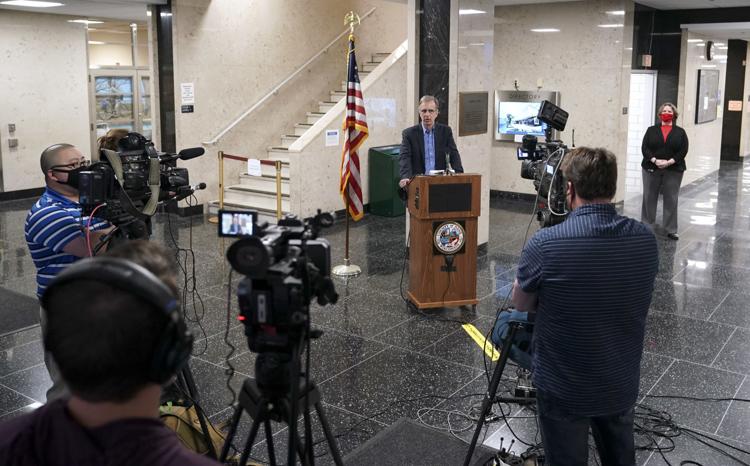 Carry-out food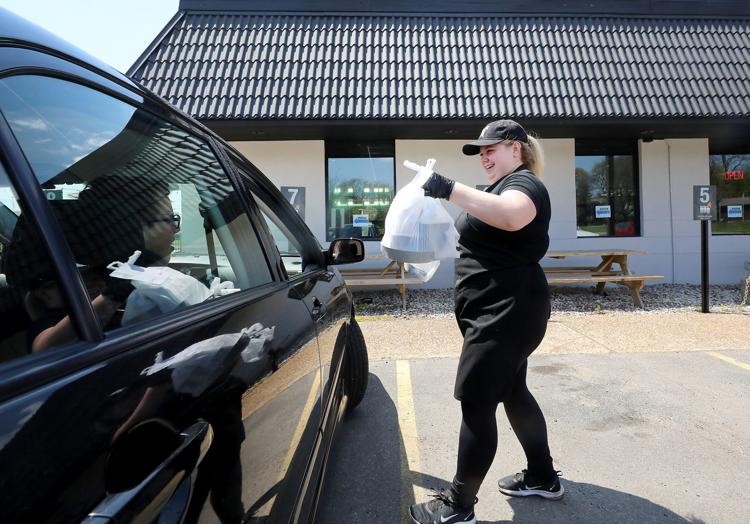 Small retailers reopening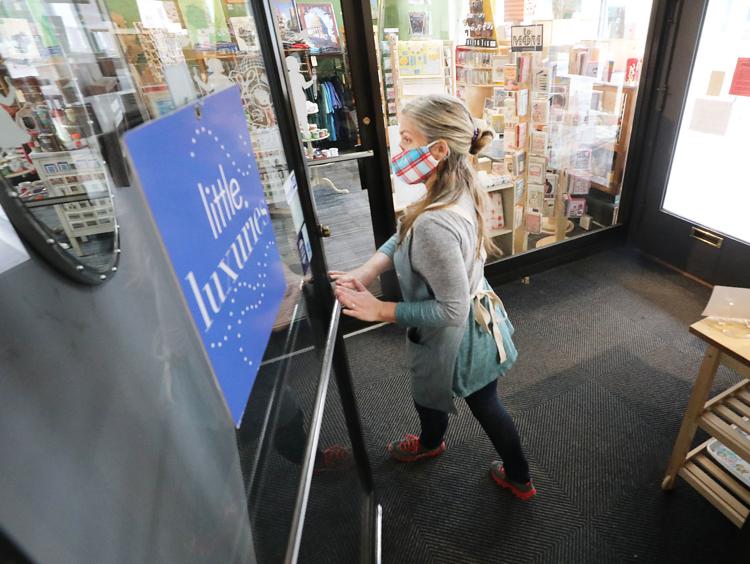 Shoe store reopening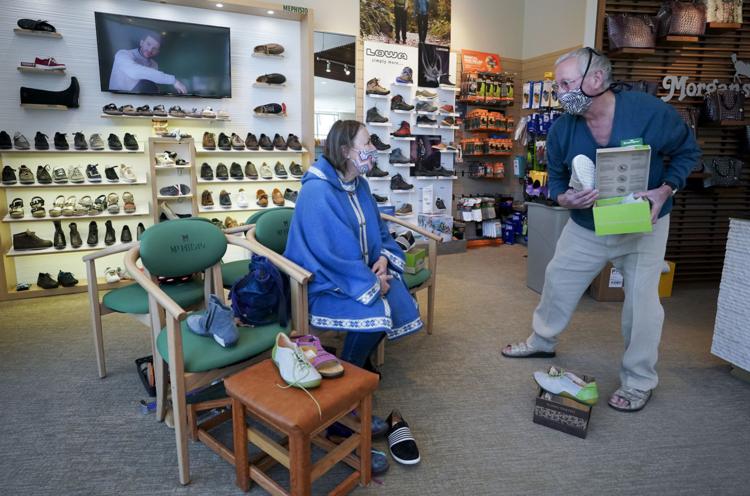 COVID 19 testing site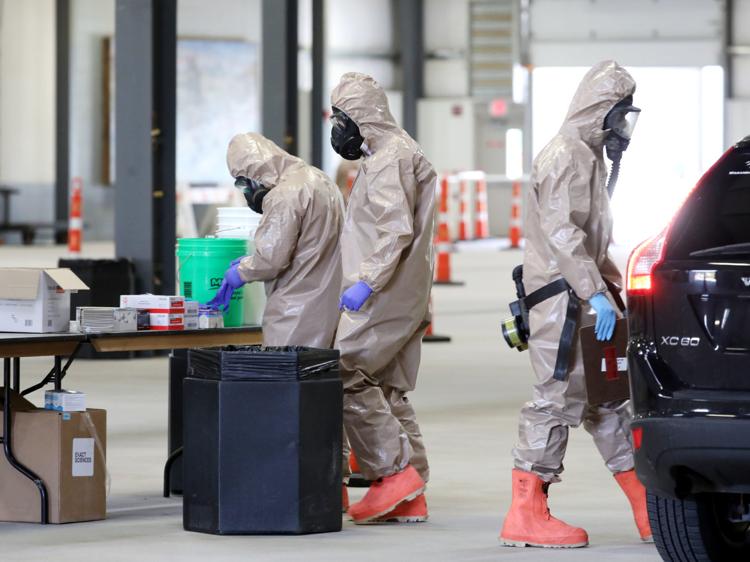 COVID 19 testing site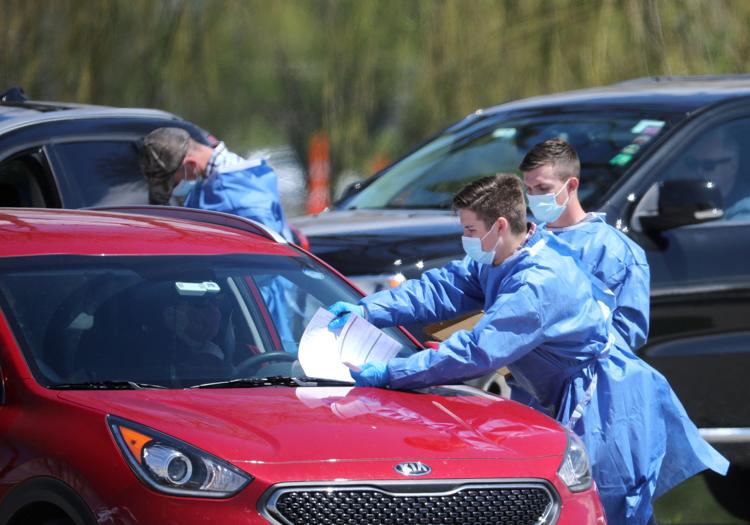 UW-Madison virtual graduation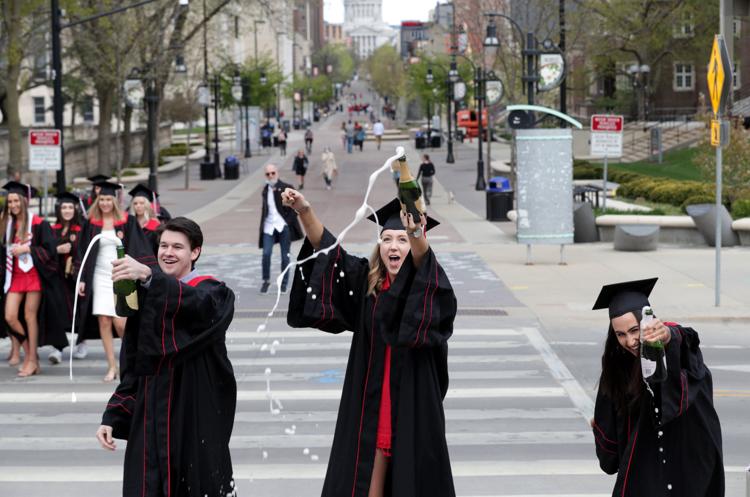 Monona Library Curbside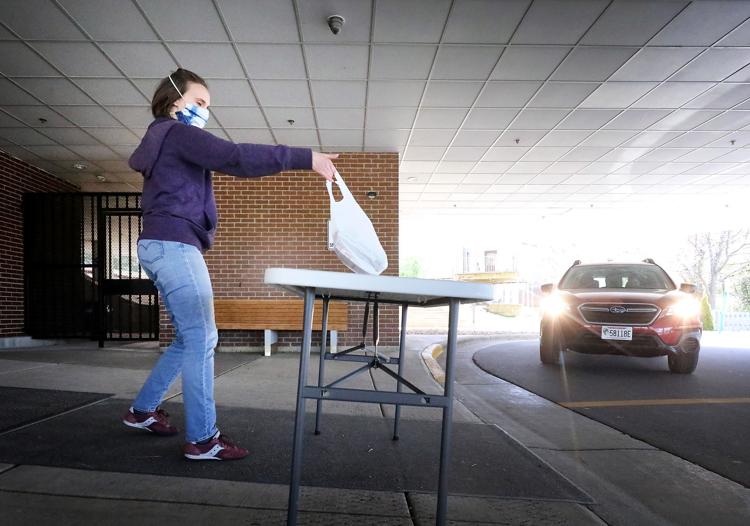 COVID-19 meat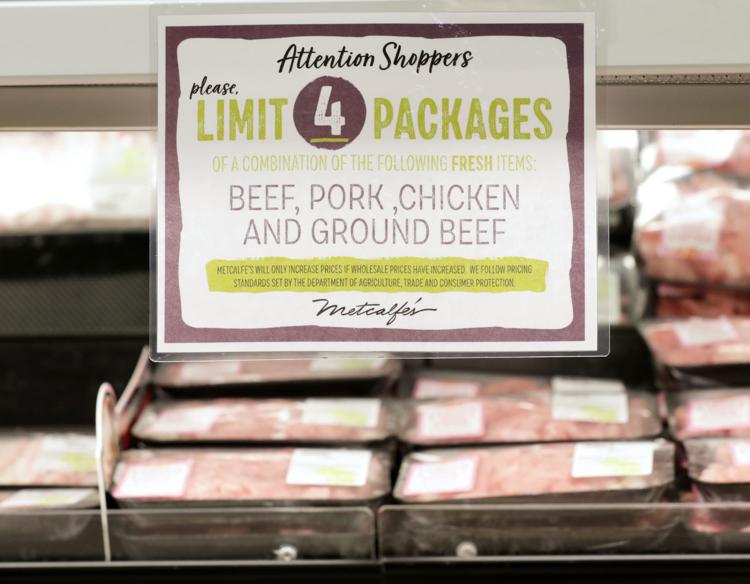 Homeless in parks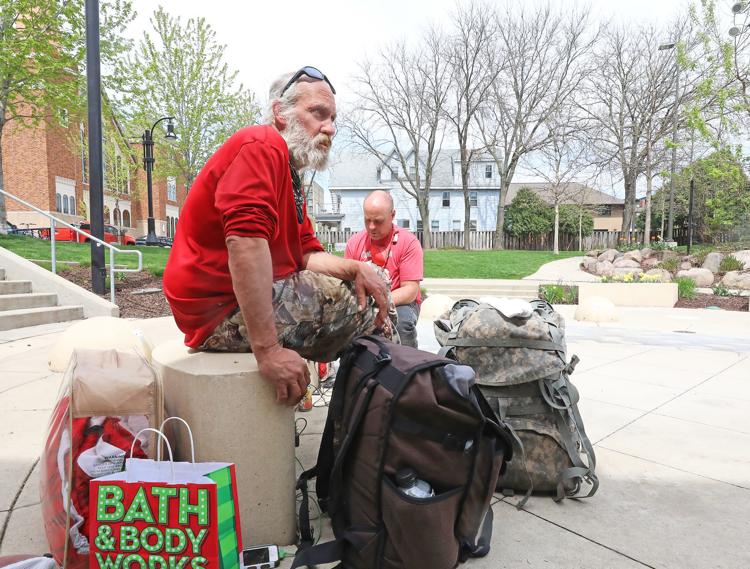 UW Commencement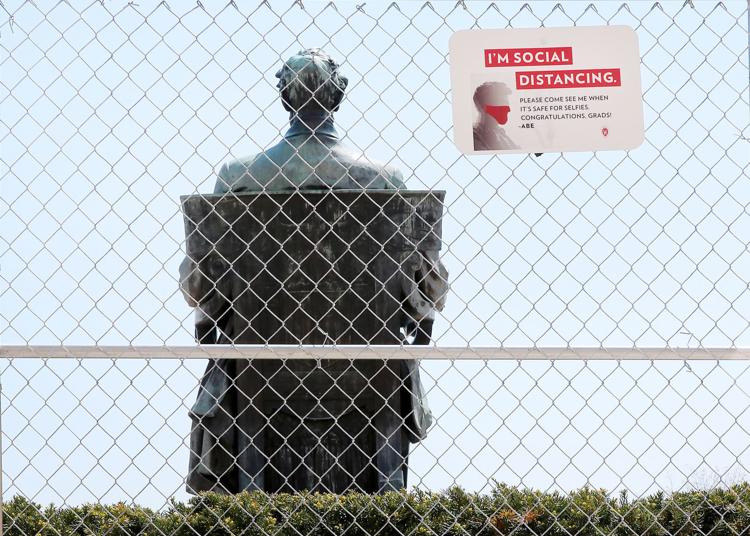 River Food Pantry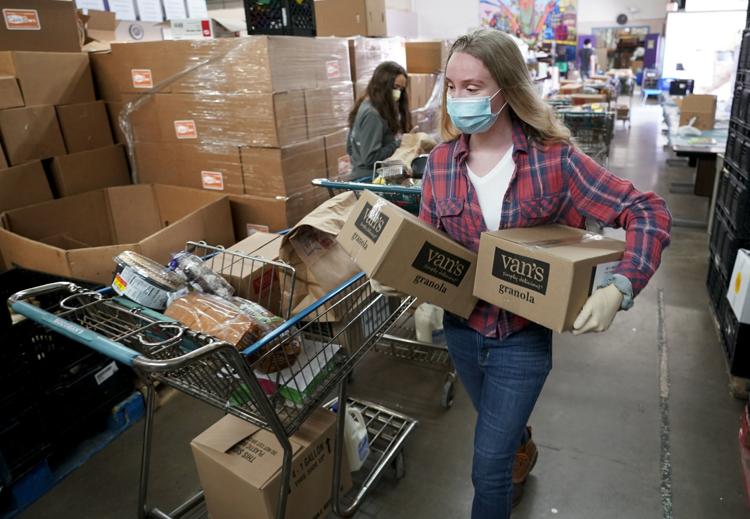 Dane County tourism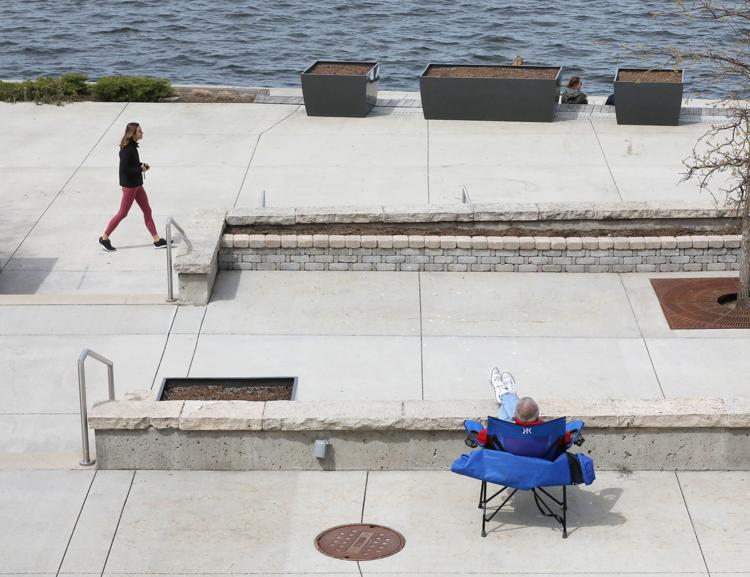 "Outside Looking In: A Drive-Thru Exhibition"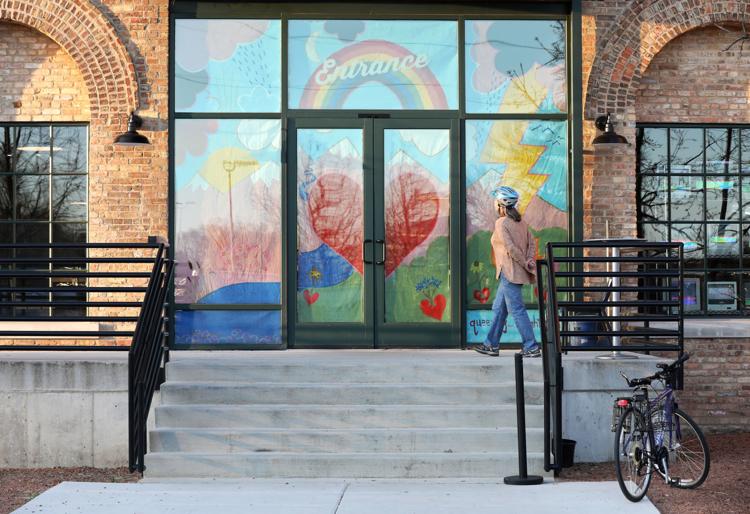 COVID-19 Menards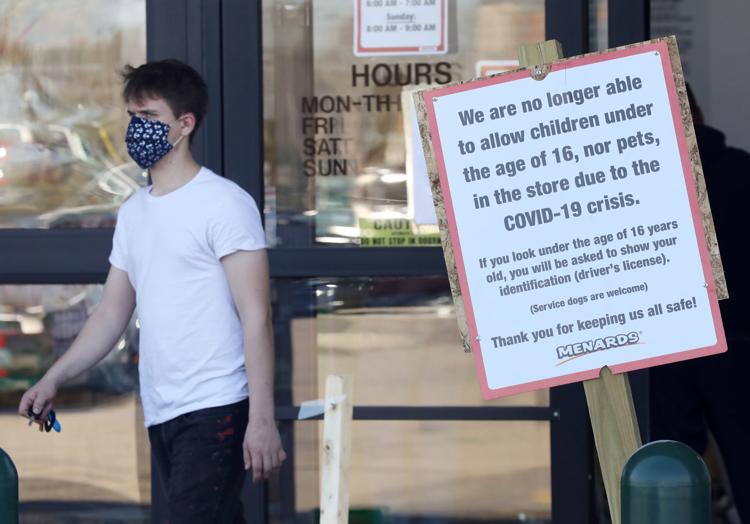 Covid Assembly Hearing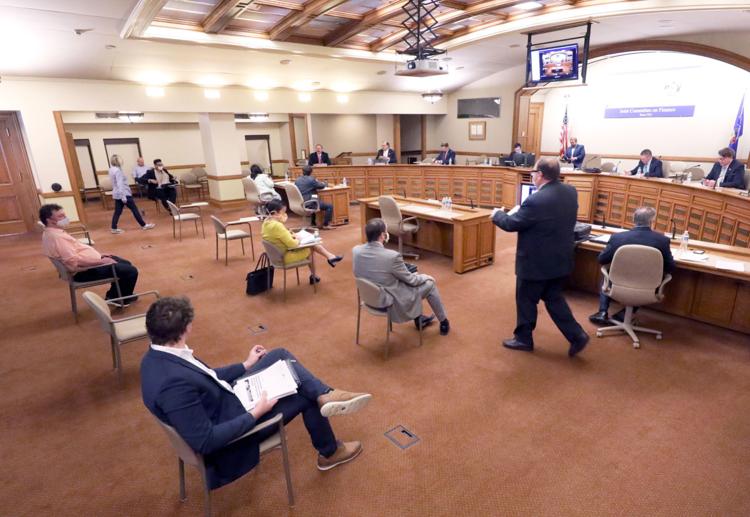 UW furloughs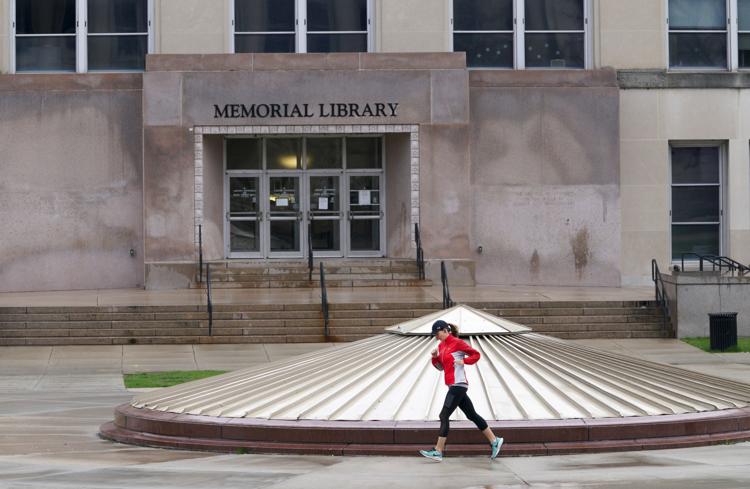 Stay safe, Badgers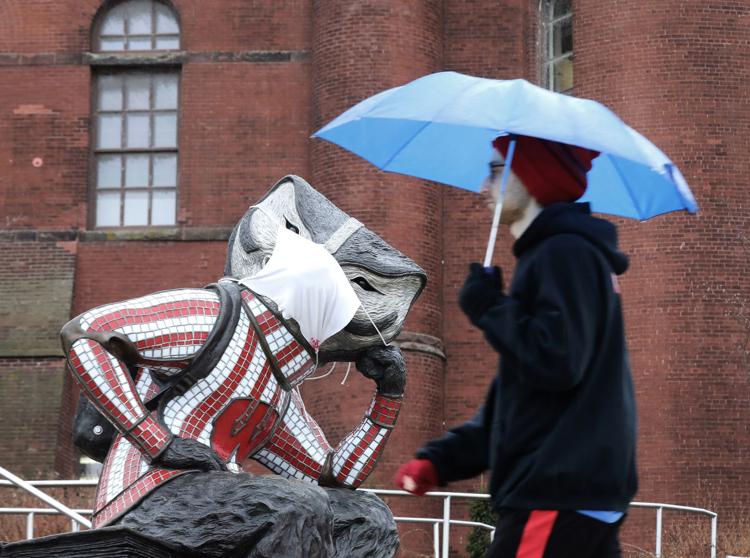 Celebrating 103 - From a distance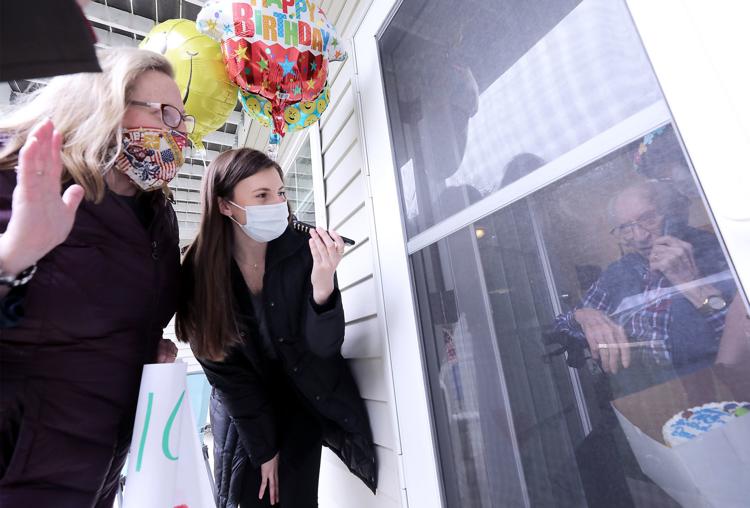 COVID-19 protest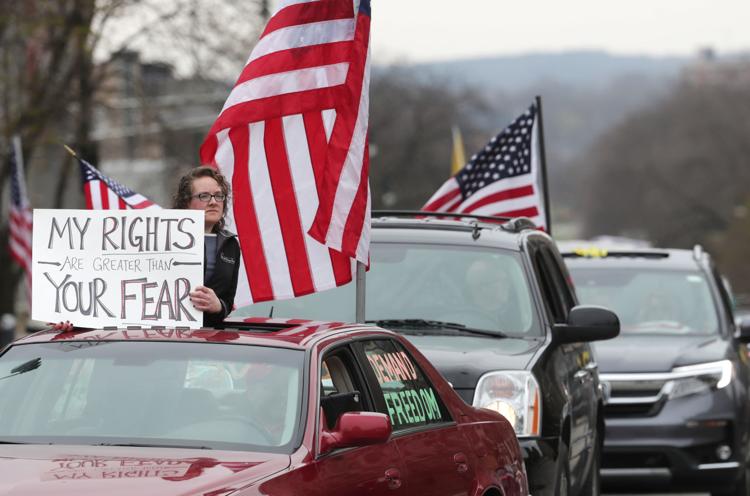 COVID-19 candle installation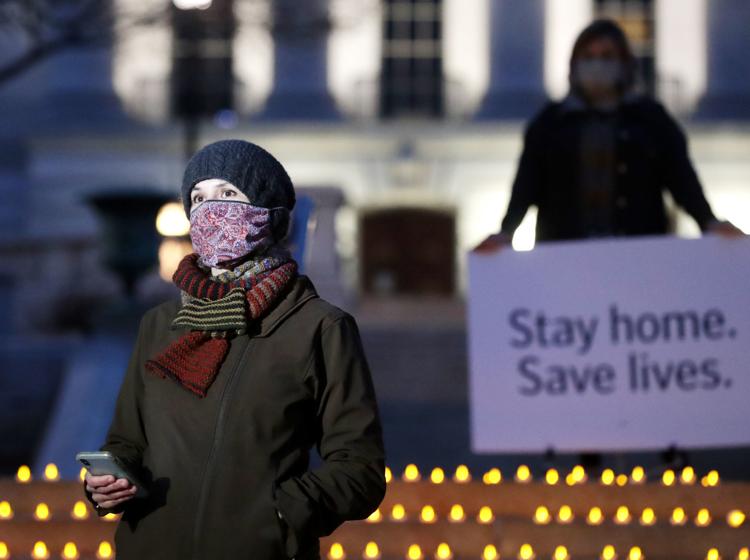 COVID-19 candle installation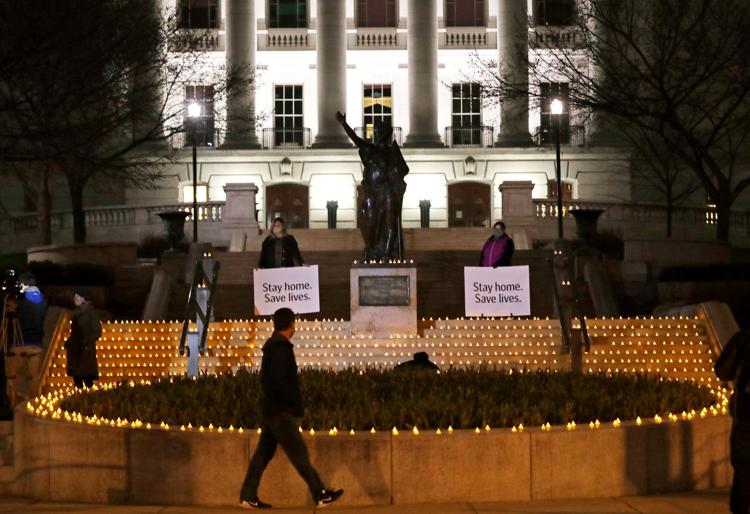 A fishing opener amid COVID-19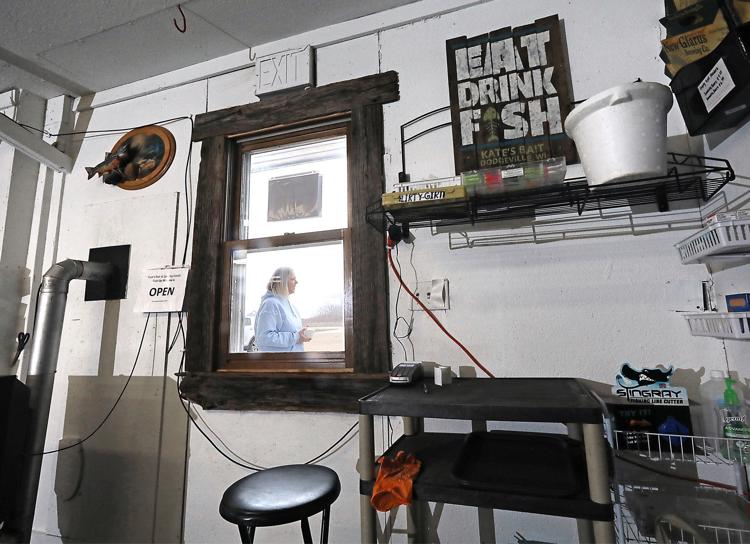 COVID-19 UW-Madison students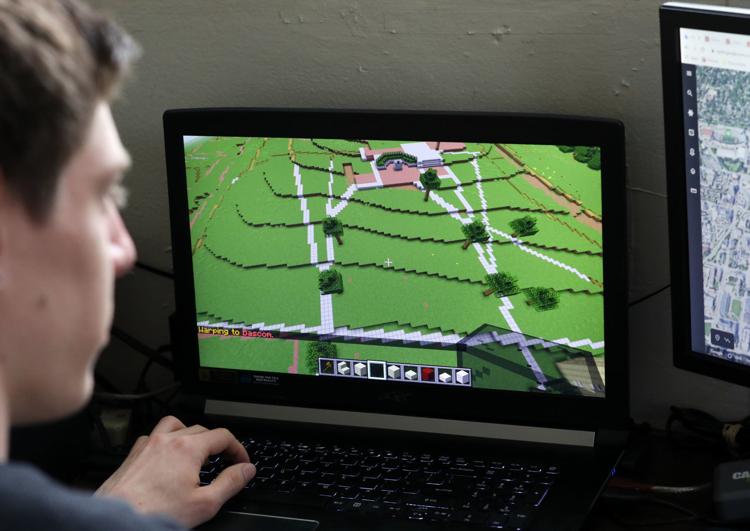 Covid Public Employees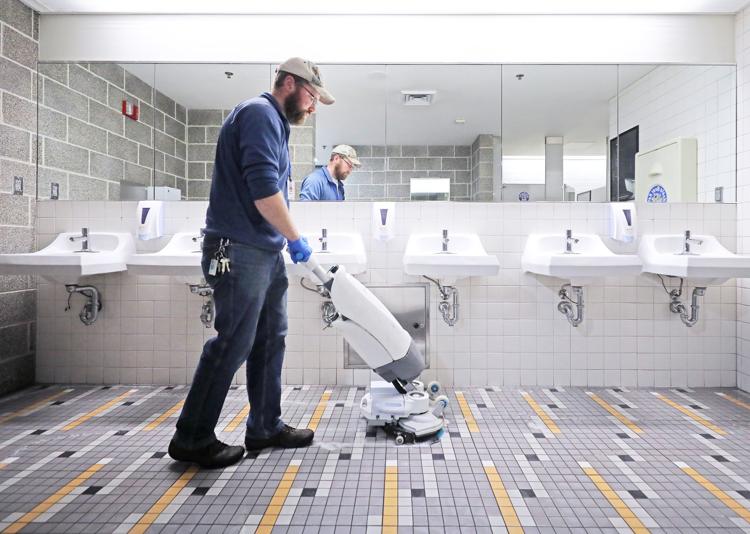 Act of Appreciation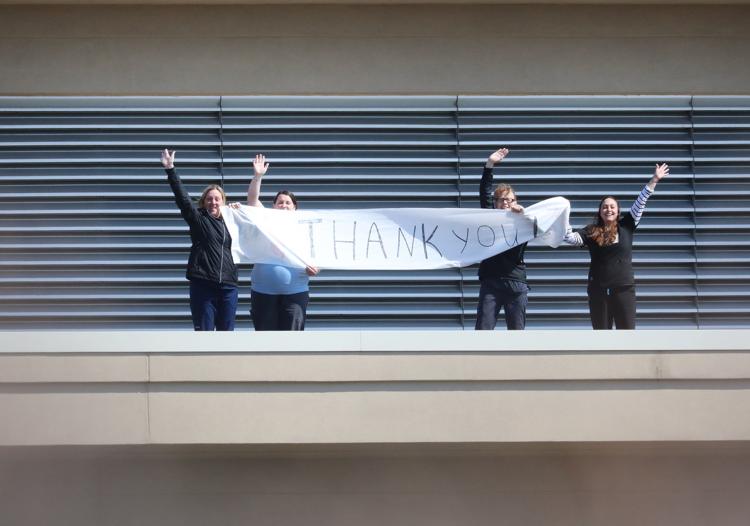 Brazelton with video screen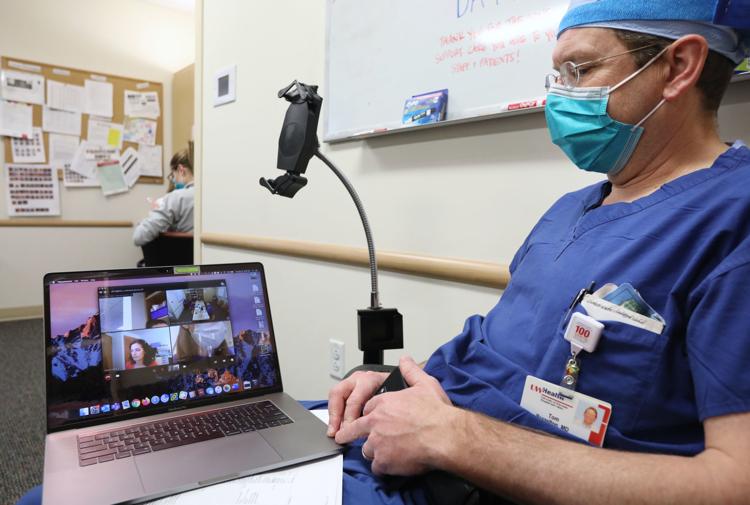 Saris stays busy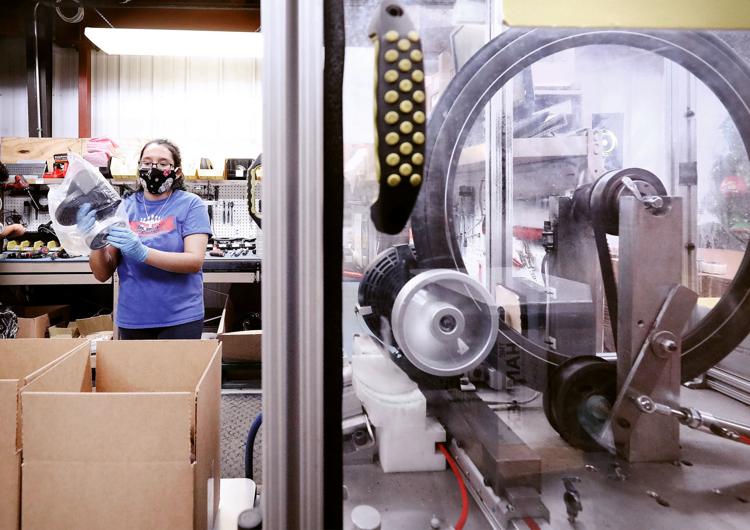 Absentee ballots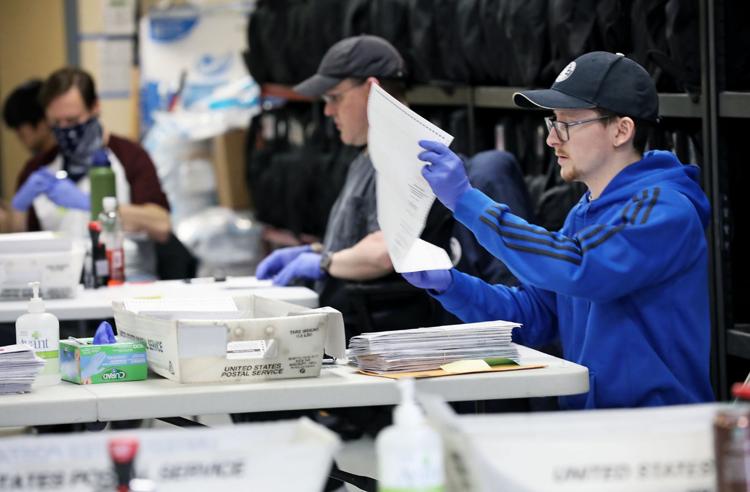 UW Covid Testing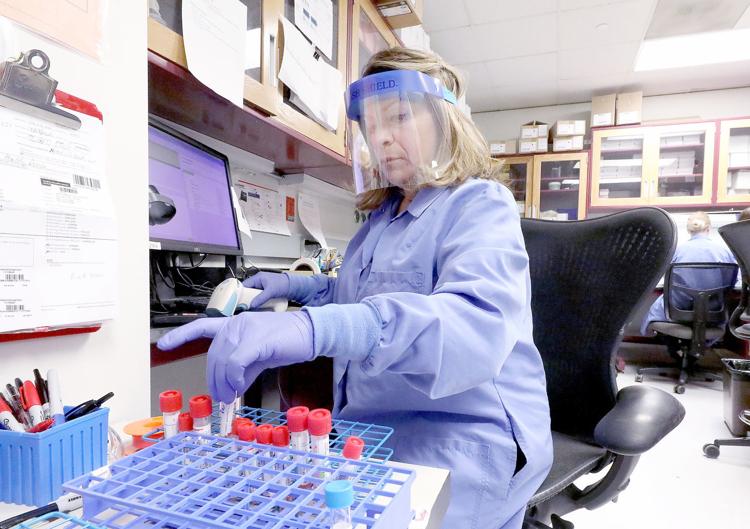 Covid State Parks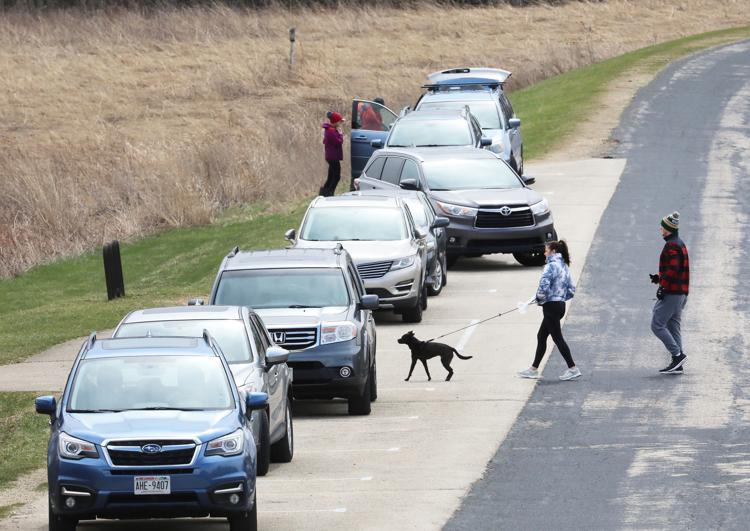 Easter baskets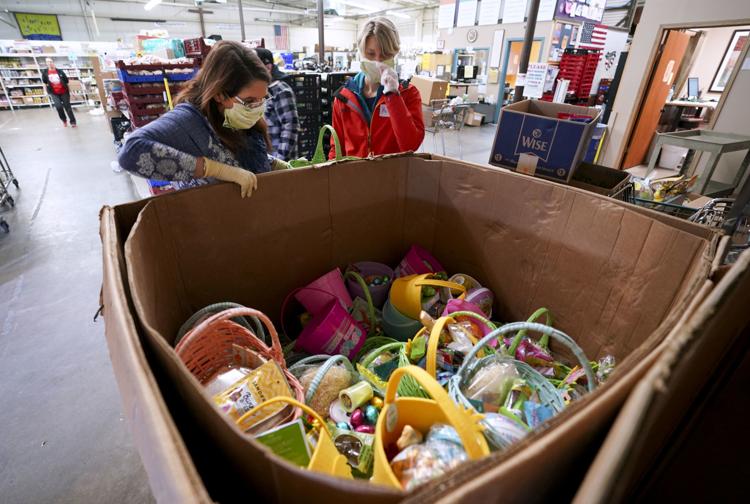 As social distancing progressed into an official order to stay in our homes, Madison has started to look more like an empty shell rather than …
Election Day with COVID-19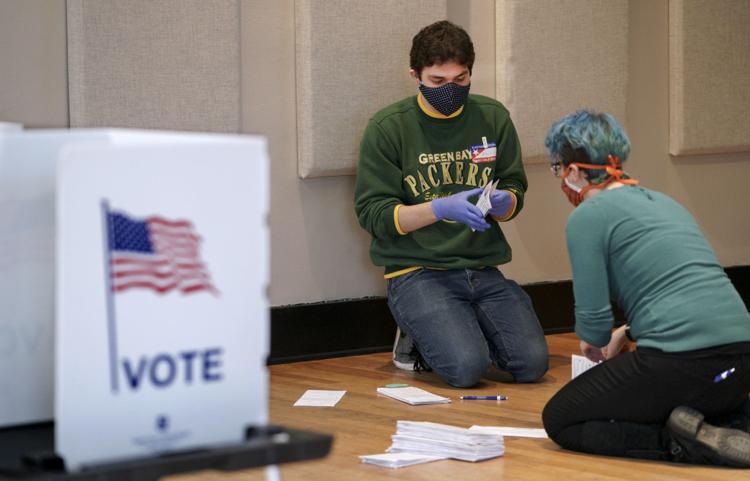 COVID-19 Journaling Project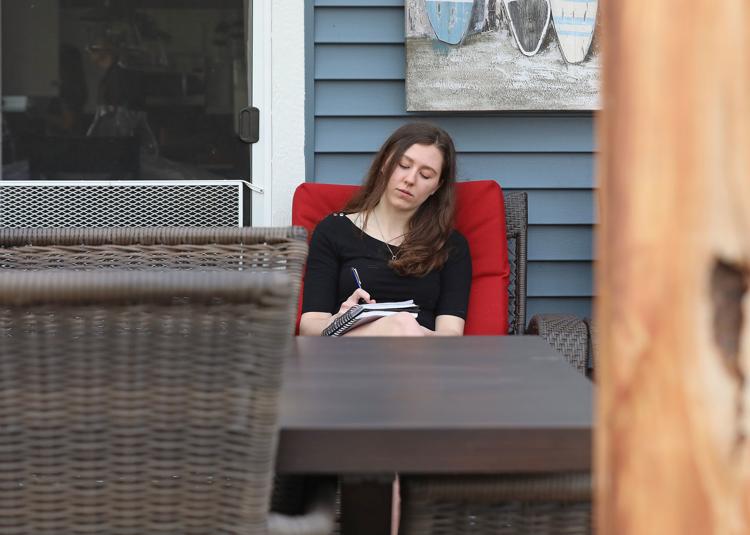 Election Day protest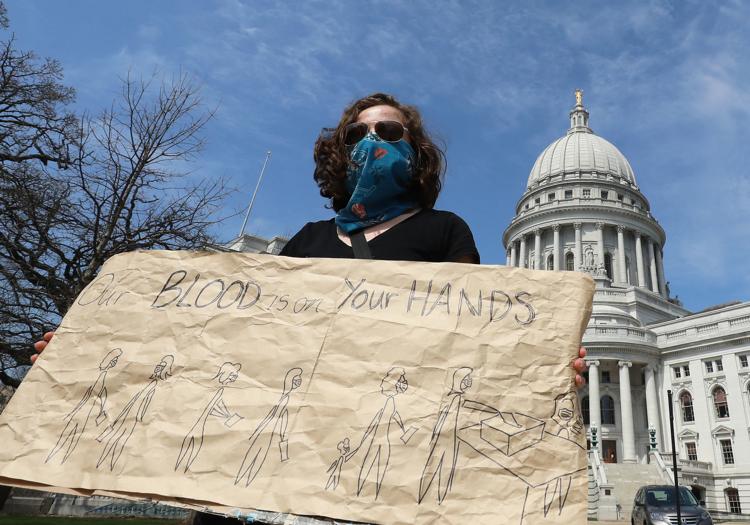 Election Day with COVID-19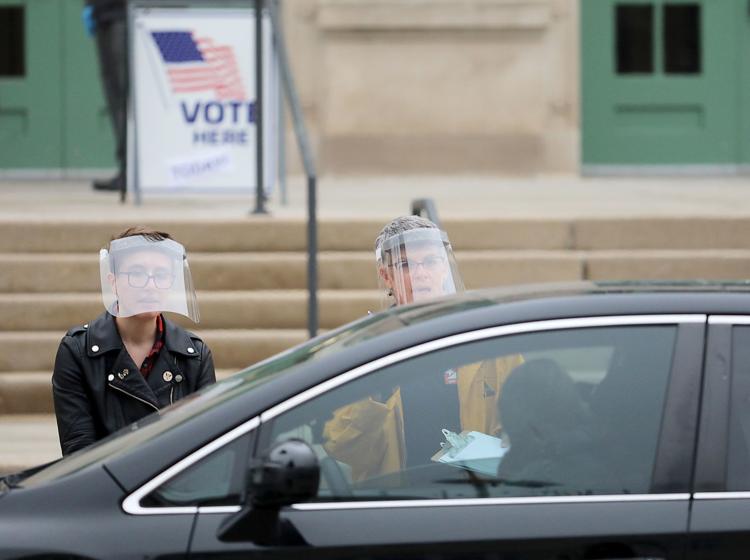 Honoring Essential Workers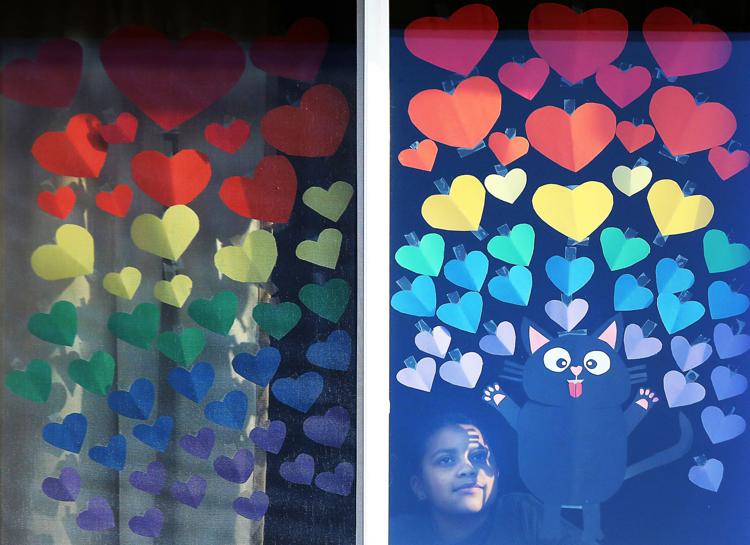 Metro Transit Butler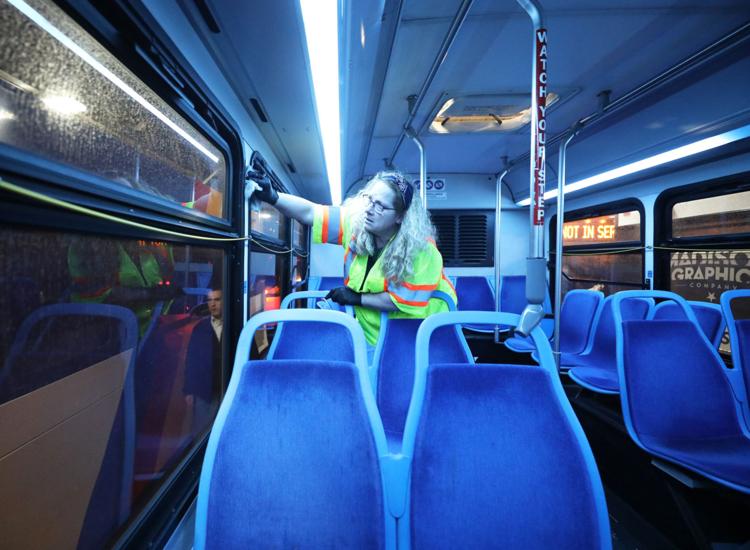 Election set for Tuesday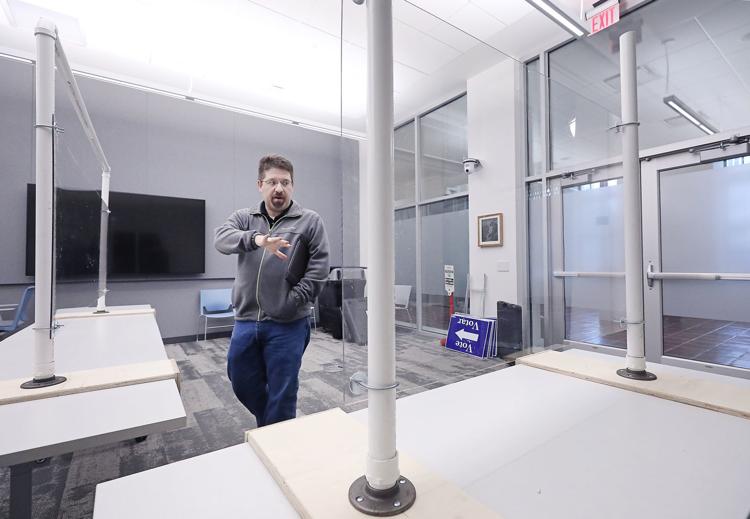 Robots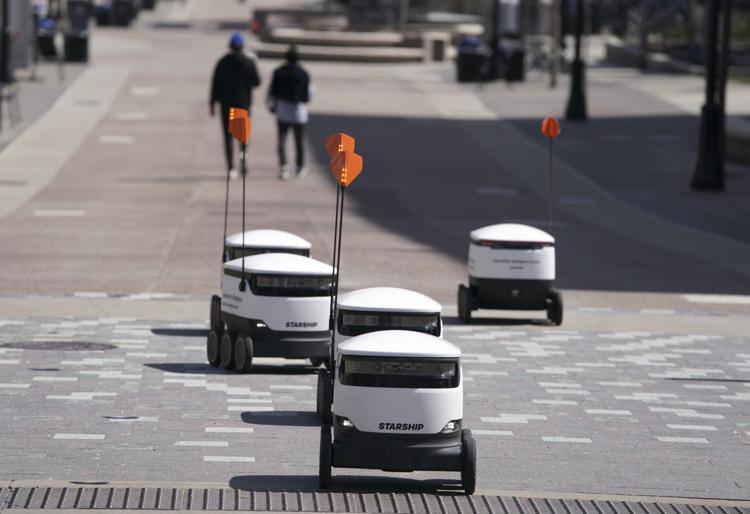 Nolan family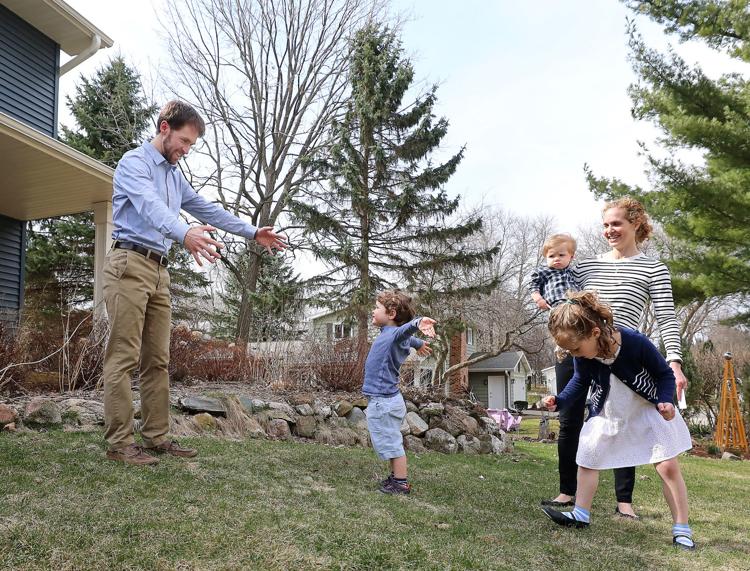 Stressed over closure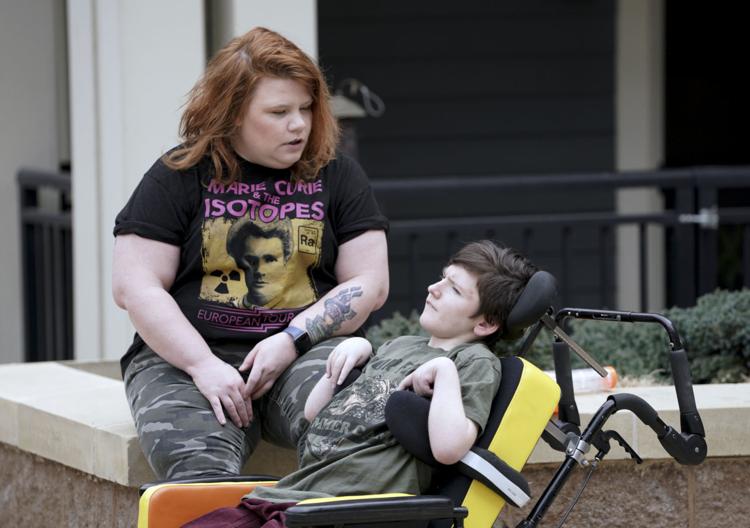 Amy Shircel, former COVID-19 patient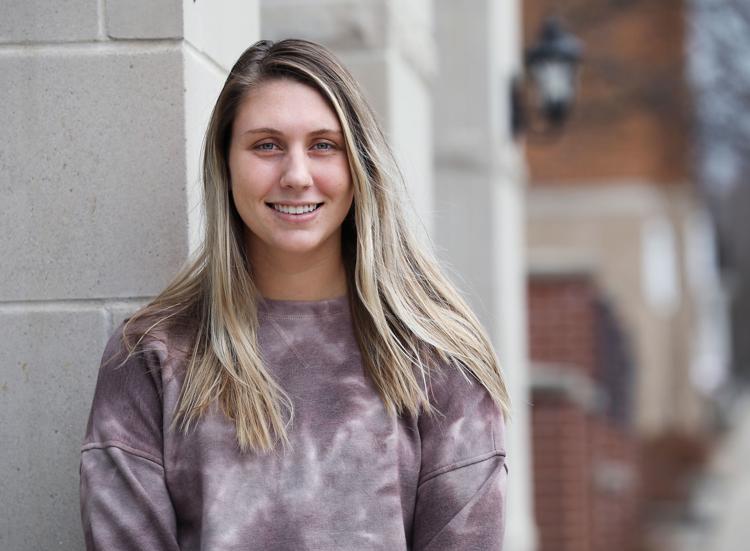 COVID-19 retail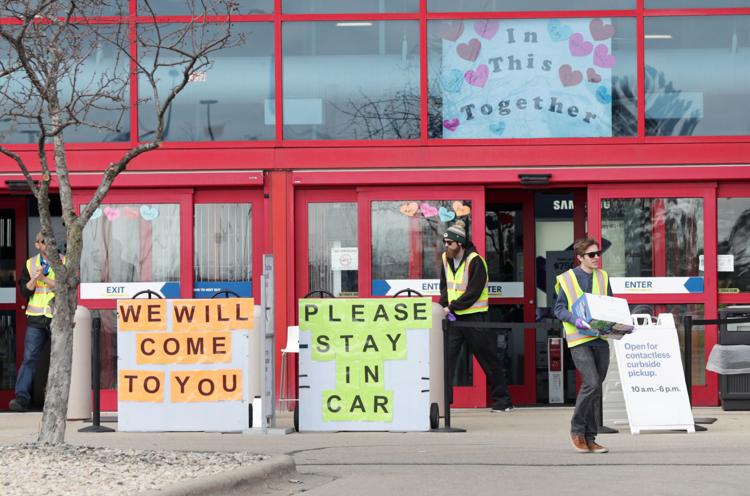 Playground closed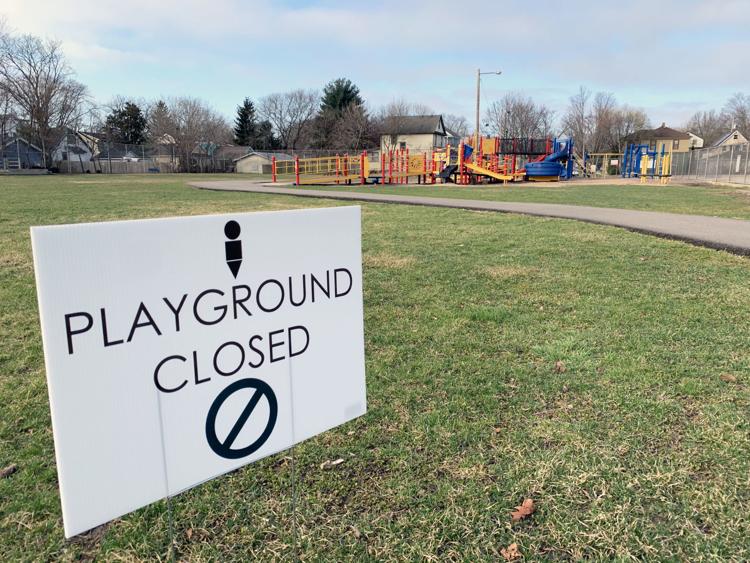 Little Library closed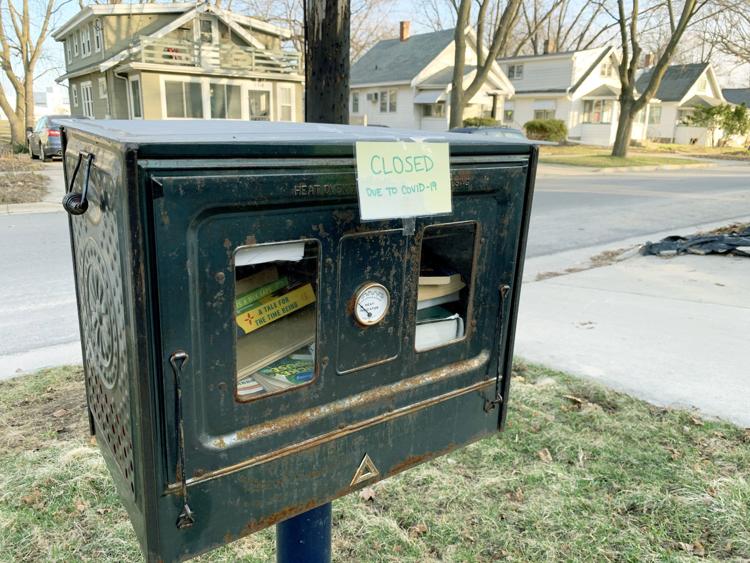 Entryway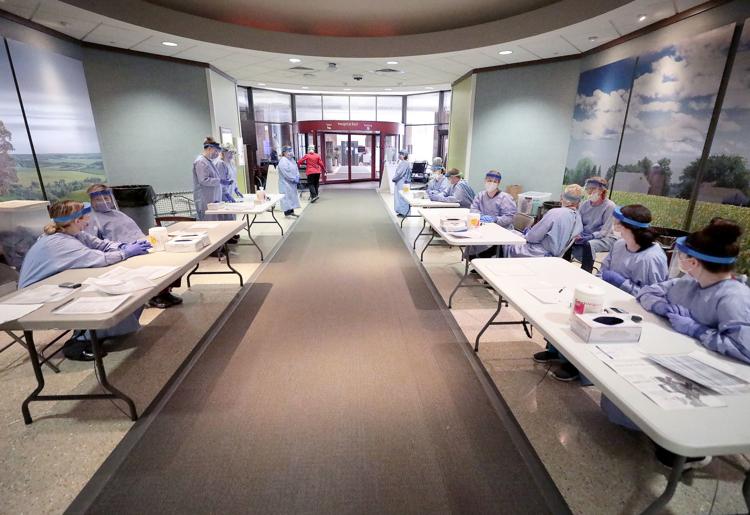 Face shields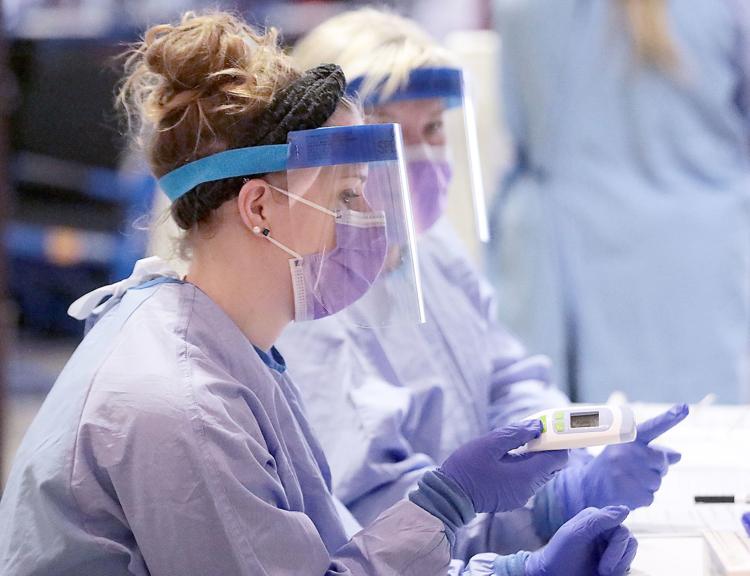 Carwash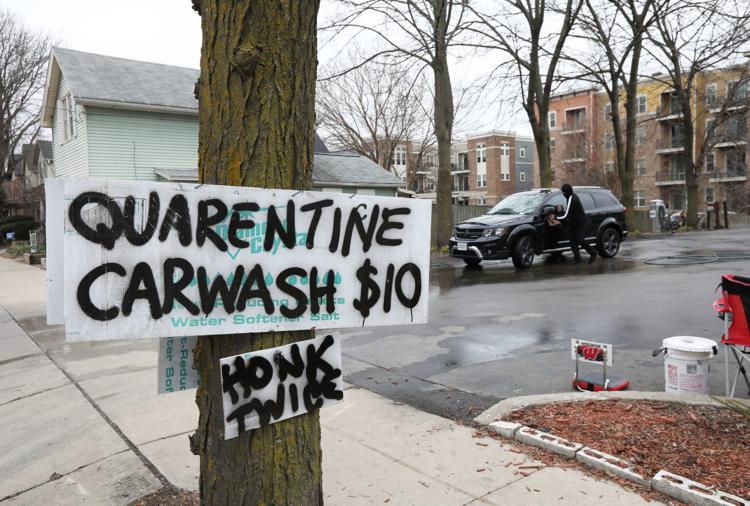 Rent strike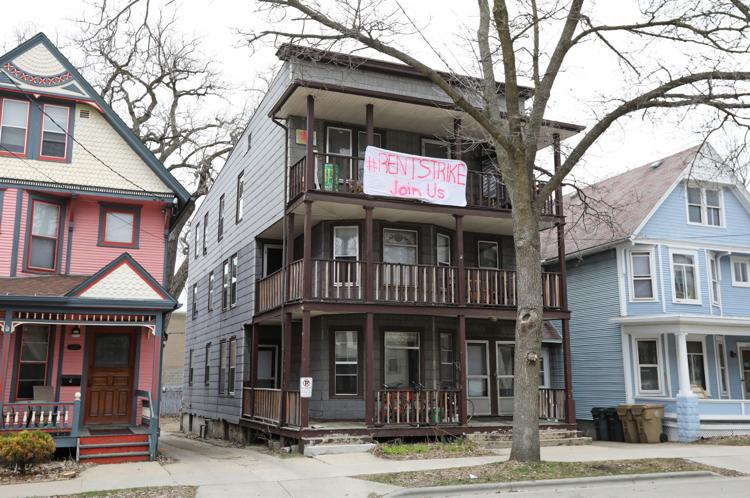 Election COVID-19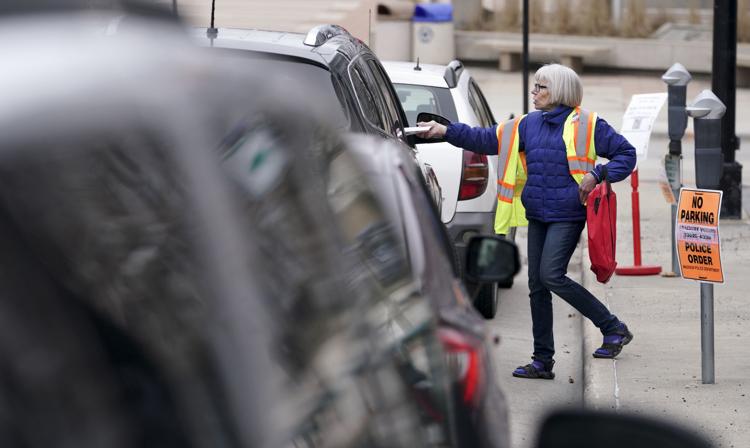 Precious Cargo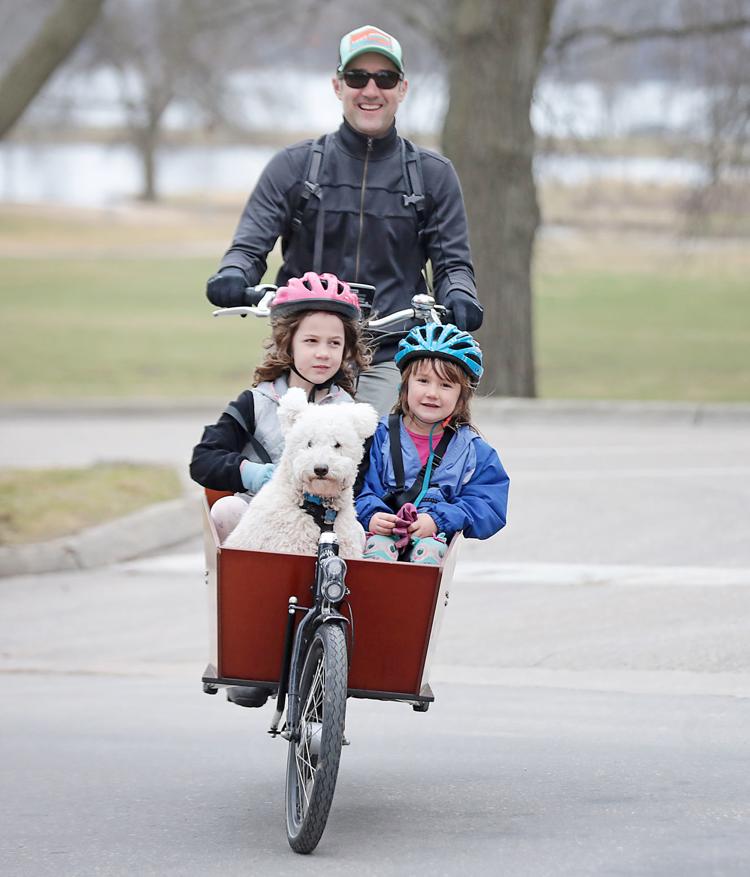 Chad Backes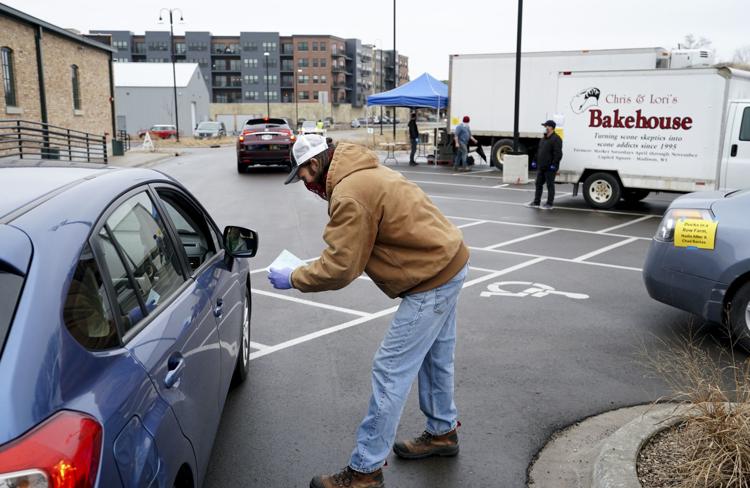 Lori and Chris Robson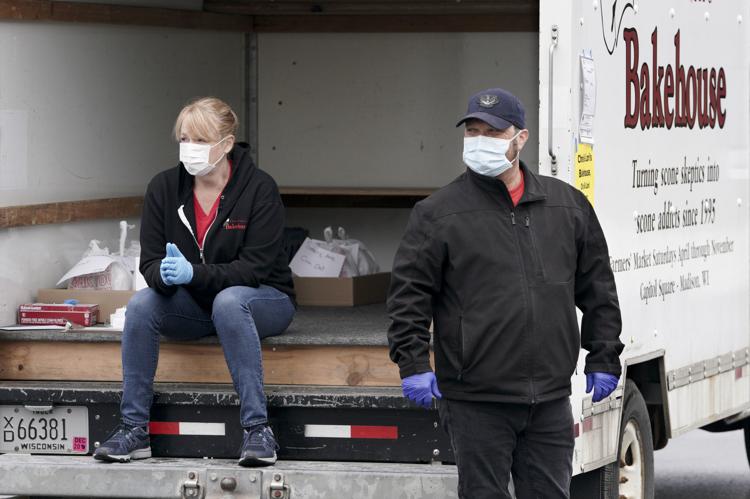 Tourism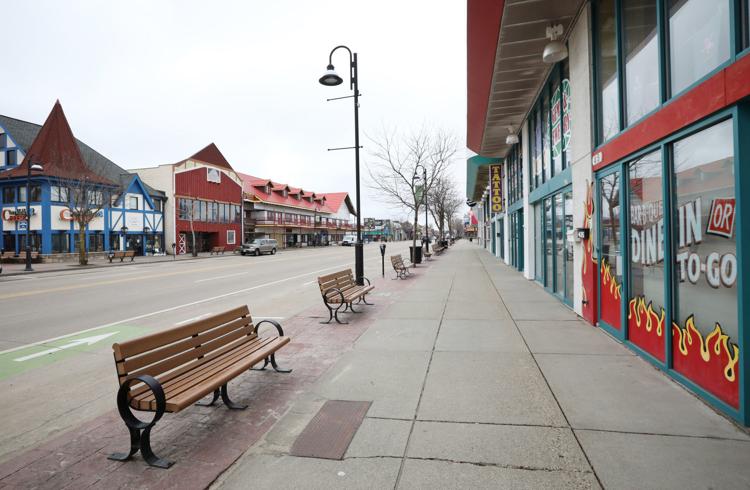 Tourism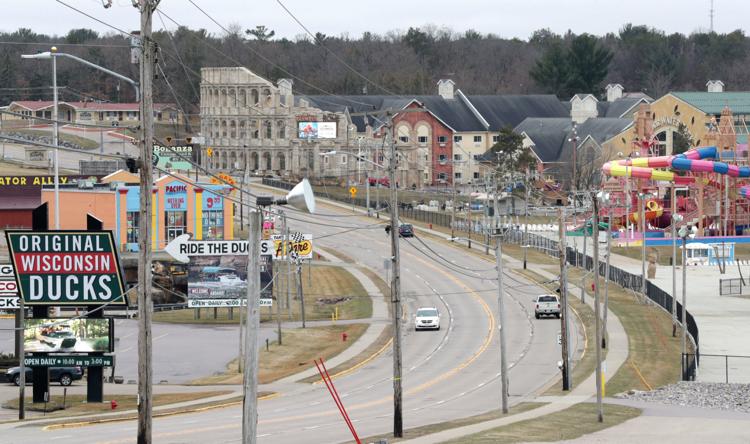 City Church live stream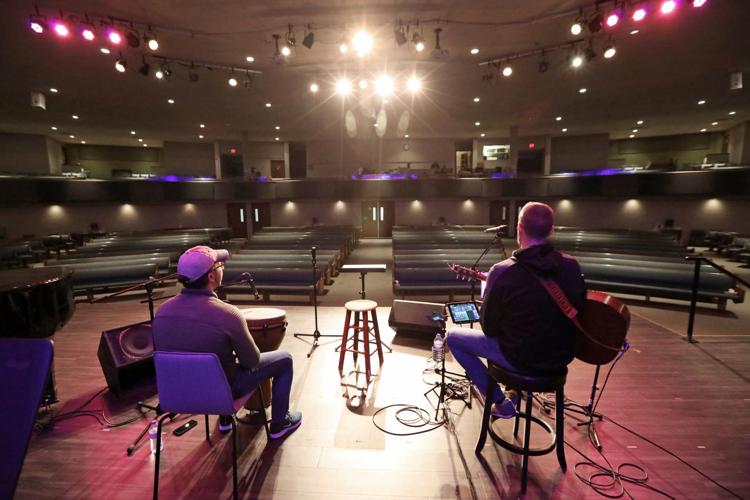 Covid Funerals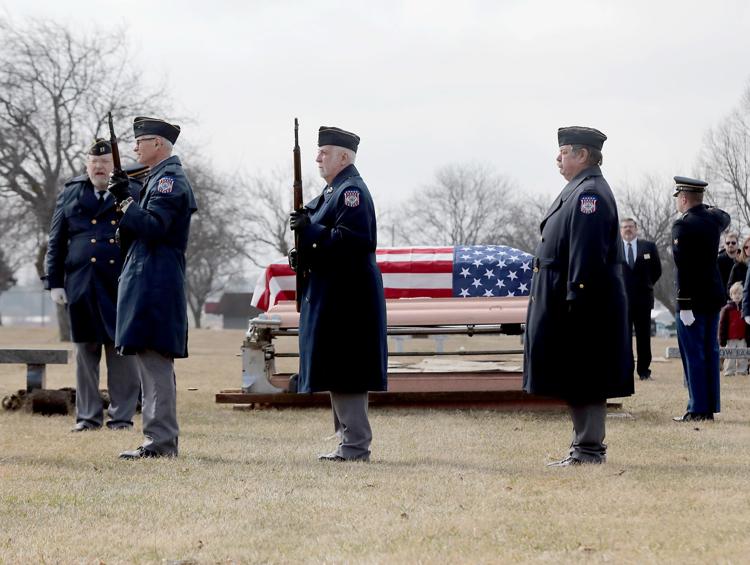 Covid Funerals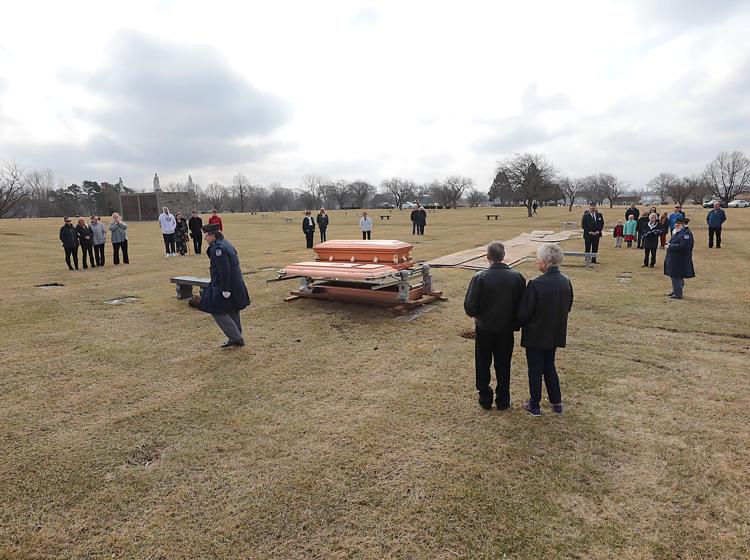 COVID-19 Sewn Masks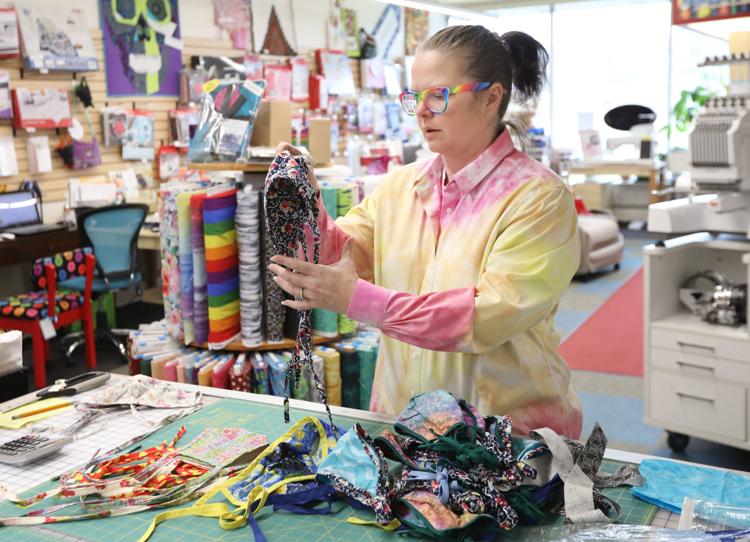 Traffic changes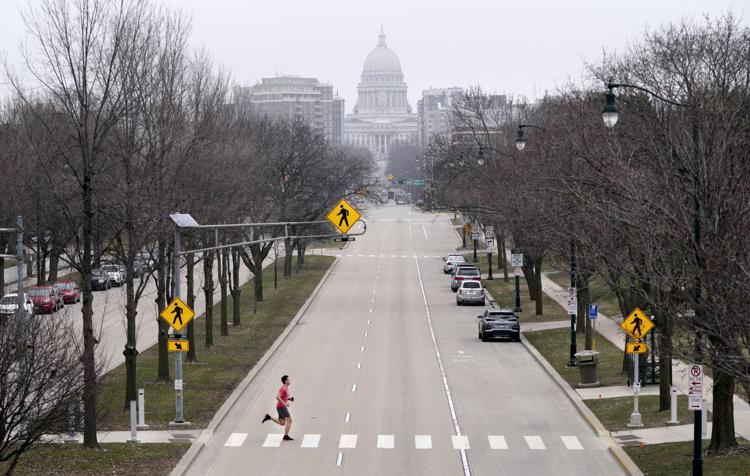 John Hicks getting a meal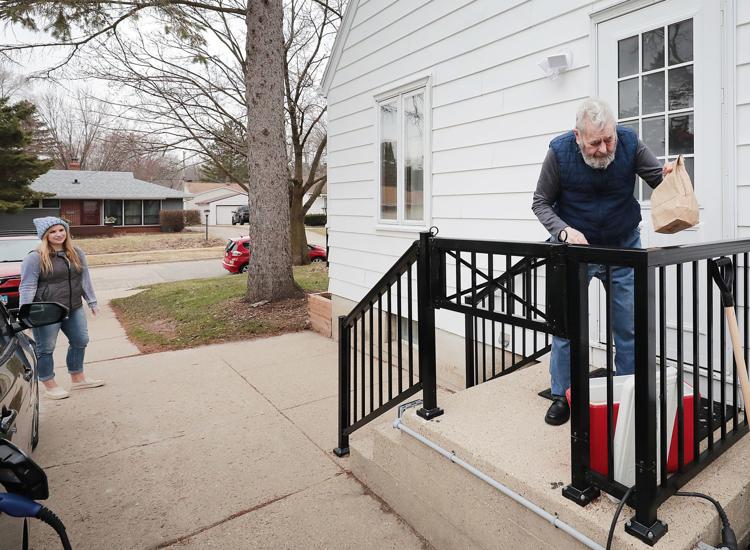 Rachel putting food in cooler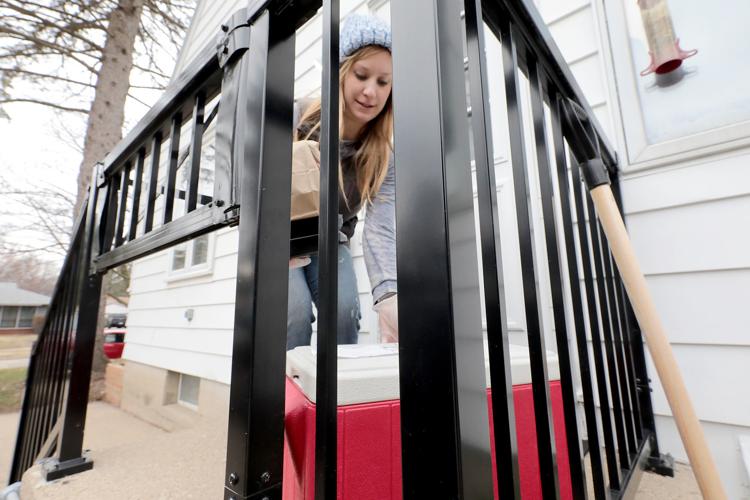 Mock Senate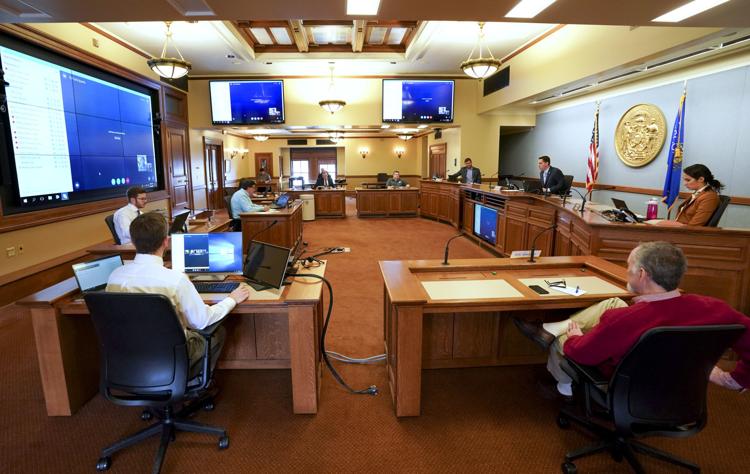 COVID-19 Ventilators 1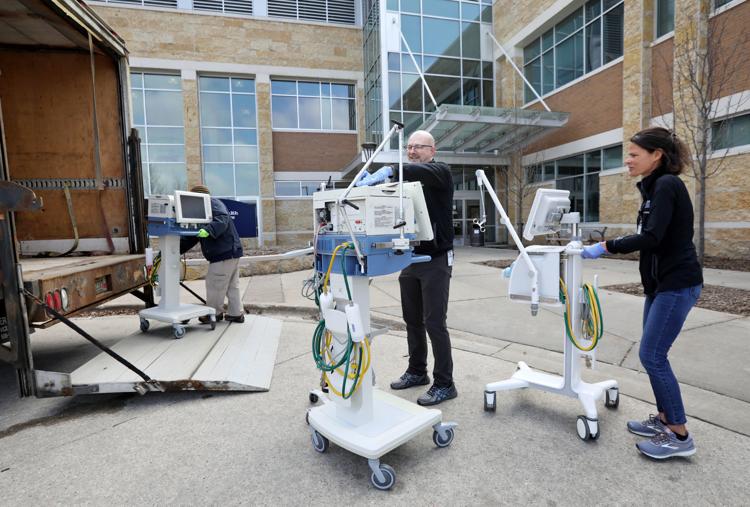 Covid Golf Courses 1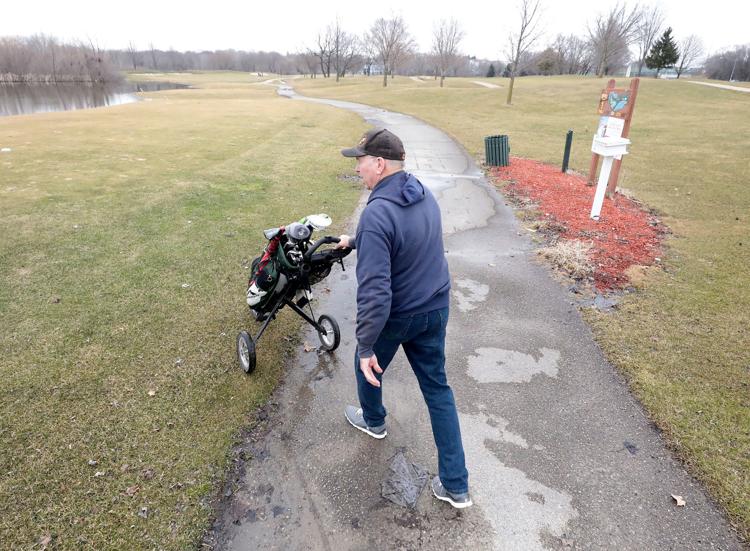 Tony Evers to order nonessential businesses to close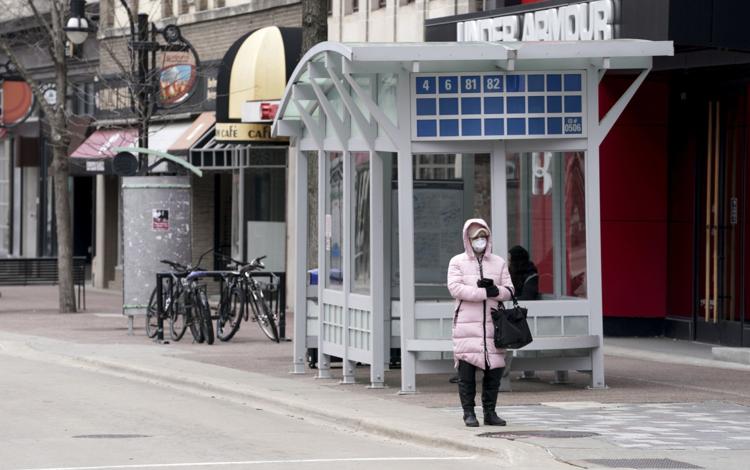 Tony Evers to order businesses to shut down to battle COVID-19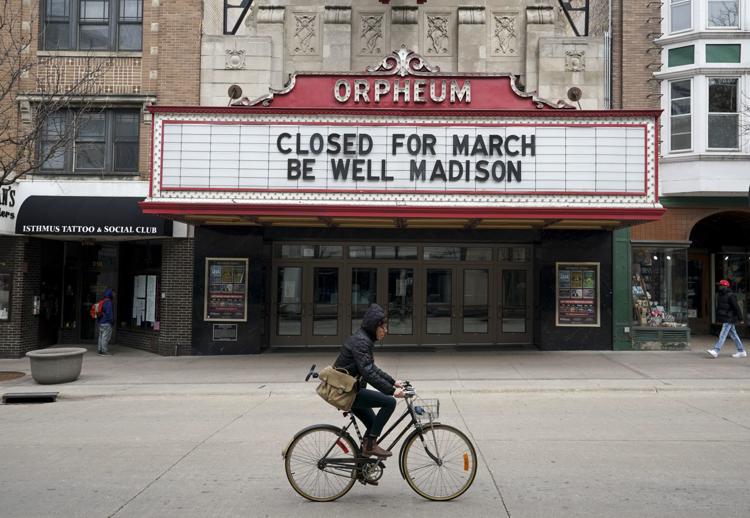 COVID-19-Bars and Restaurants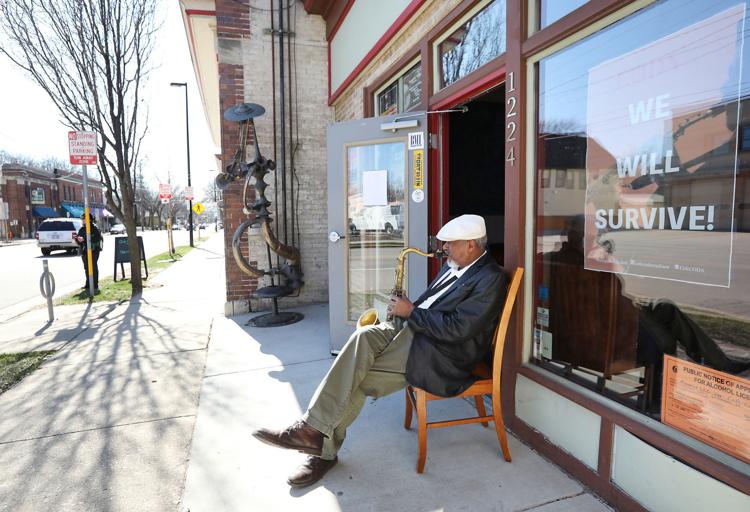 COVID-19 UW Virtual Match Day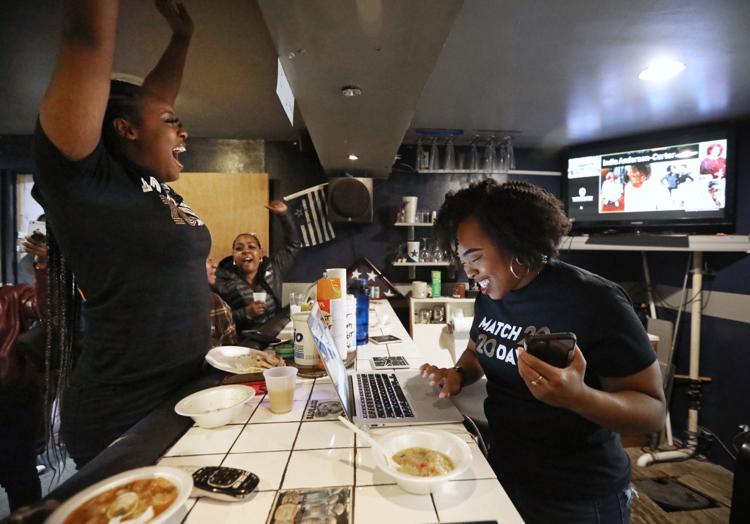 Covid State Street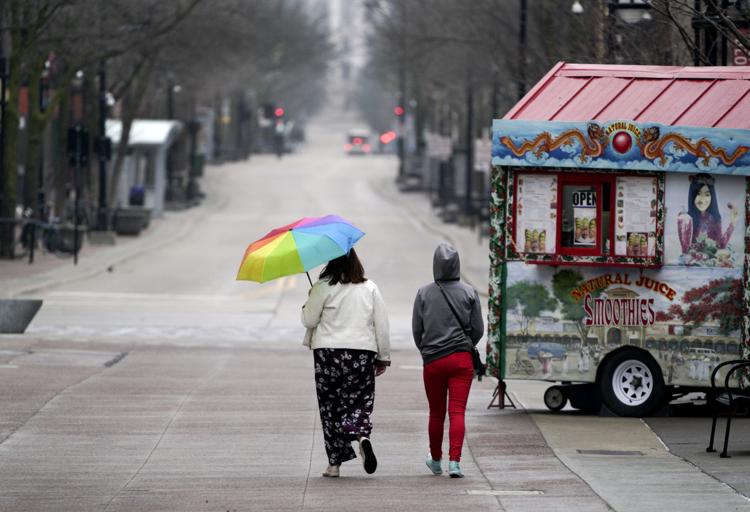 COVID-19 daycare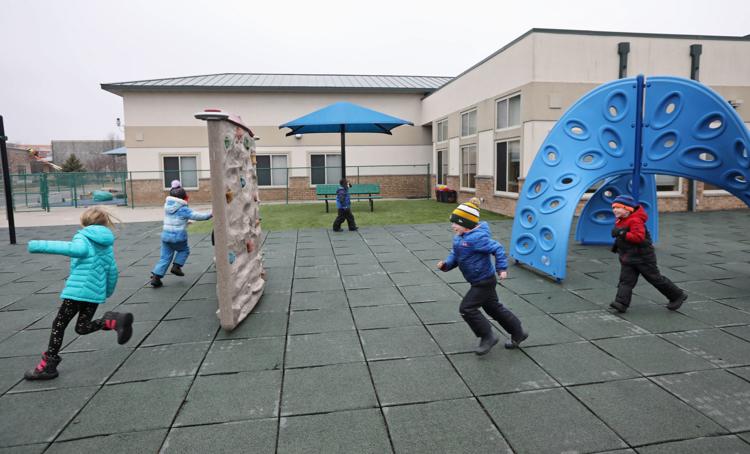 COVID-19 daycare
Barber Sherman Plaza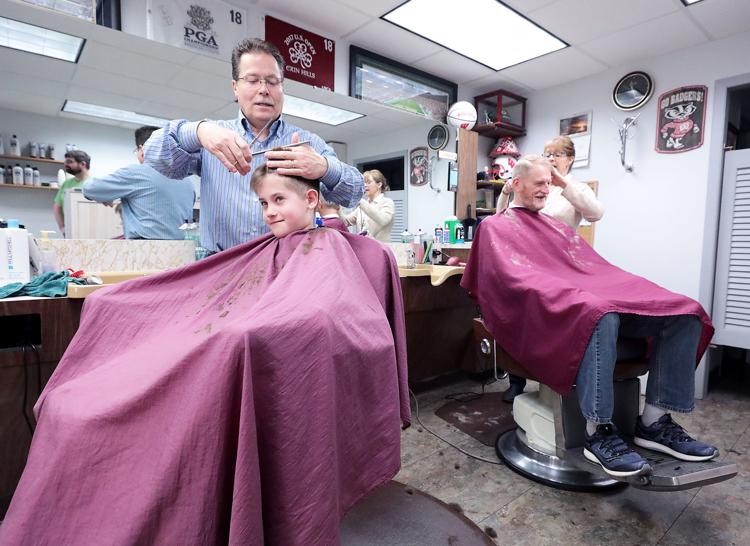 COVID-19 schools
COVID-19 schools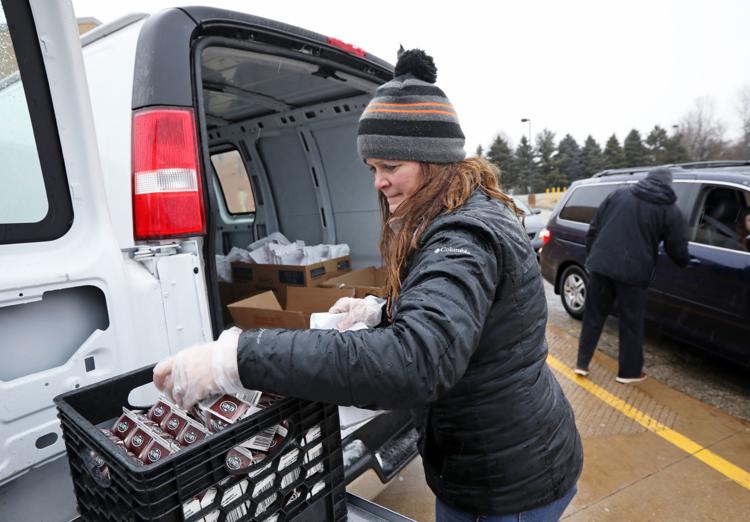 UW Moving to Online Only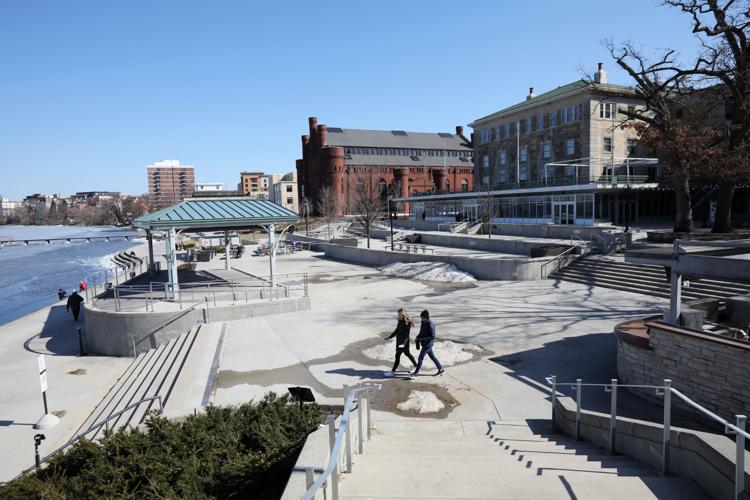 UW Moving to Online Only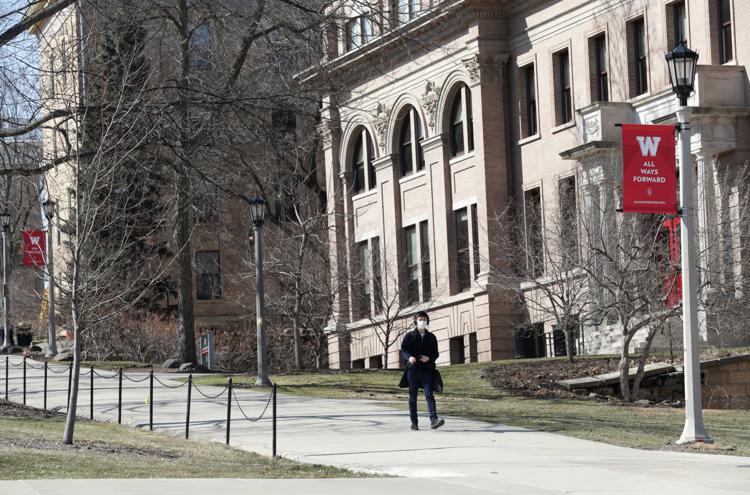 Covid Outdoors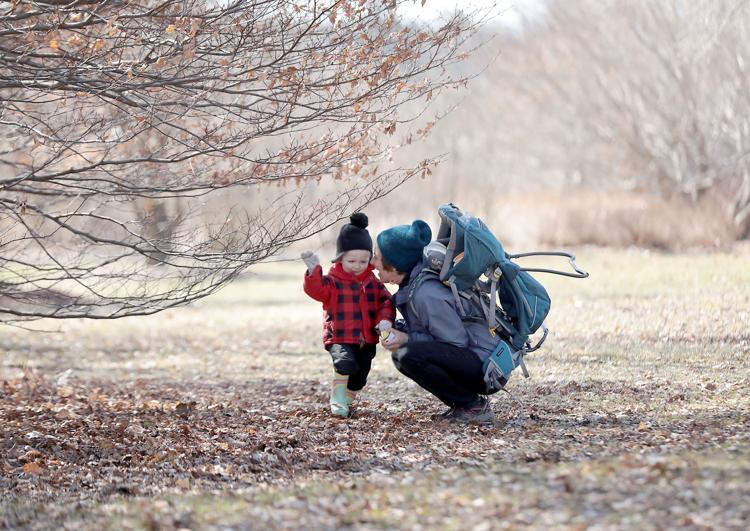 Covid Outdoors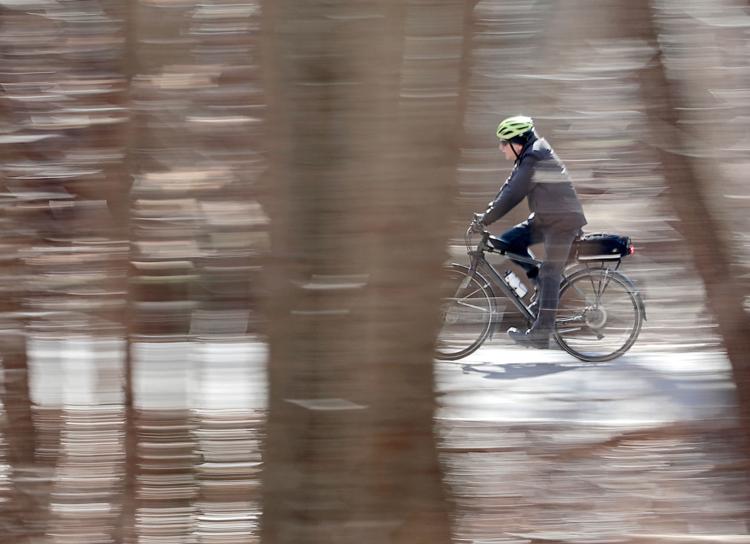 Stocking bags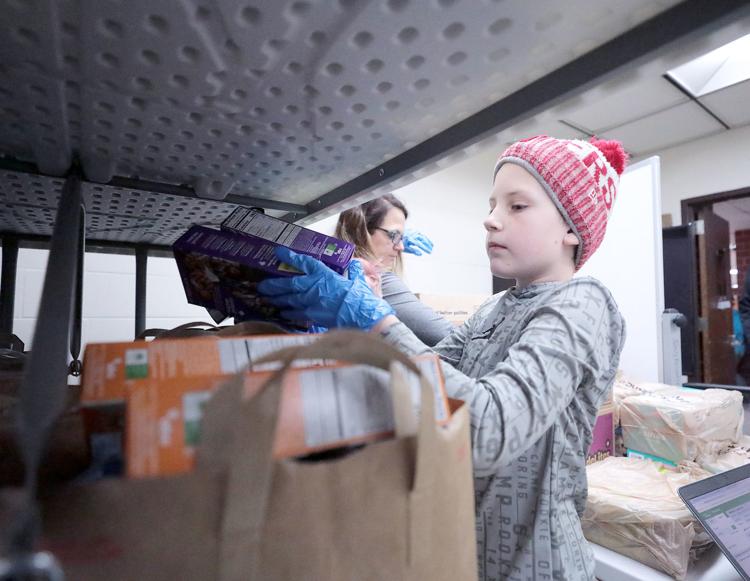 Madison school meals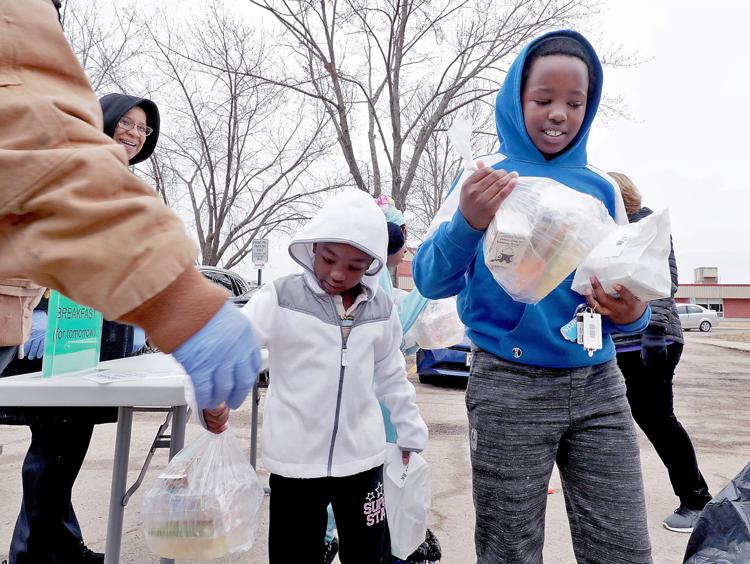 Hawk's Bar & Grill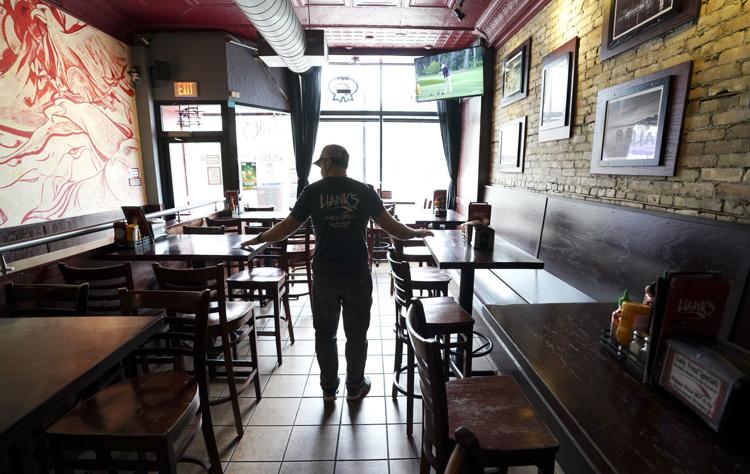 State Street -- Coronavirus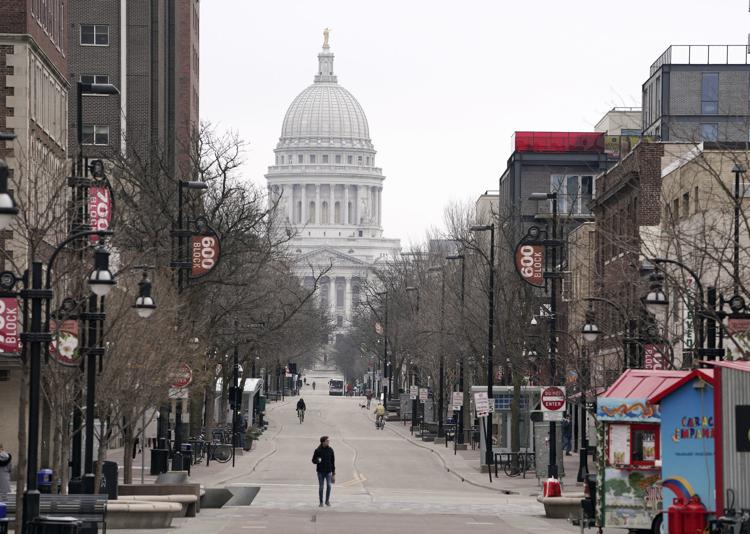 Speaking to changes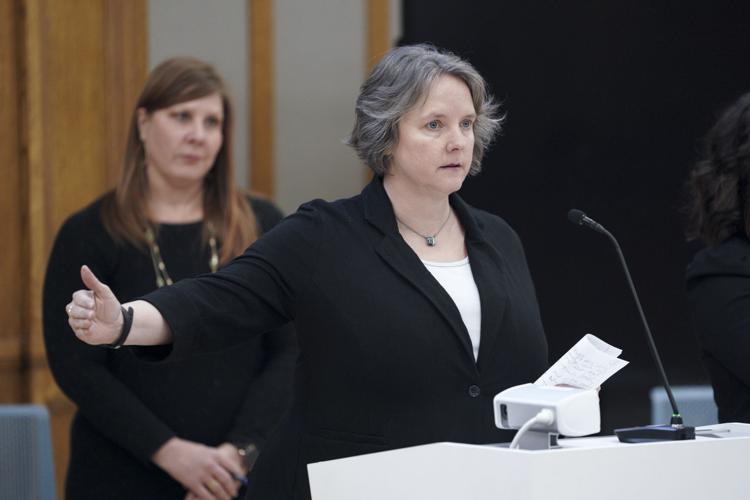 Jenifer Street Market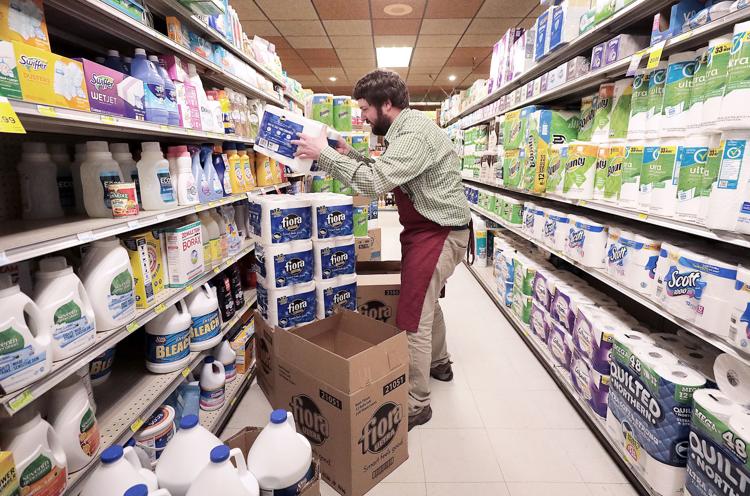 COVID-19 coronavirus UW-Madison campus dorm move-out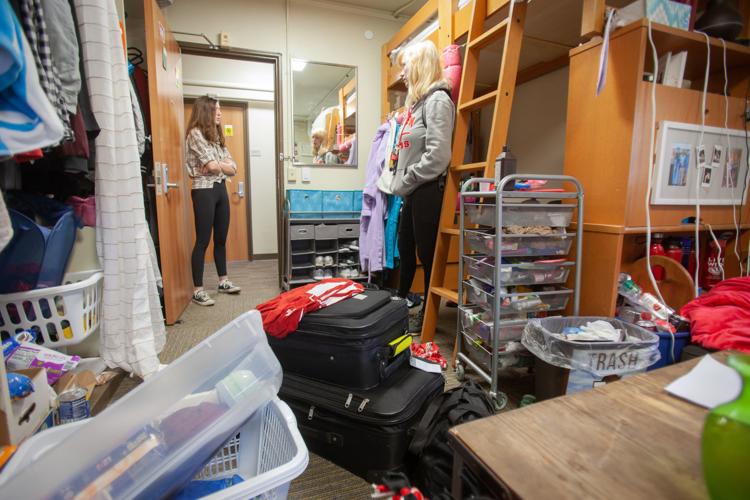 School closure news conference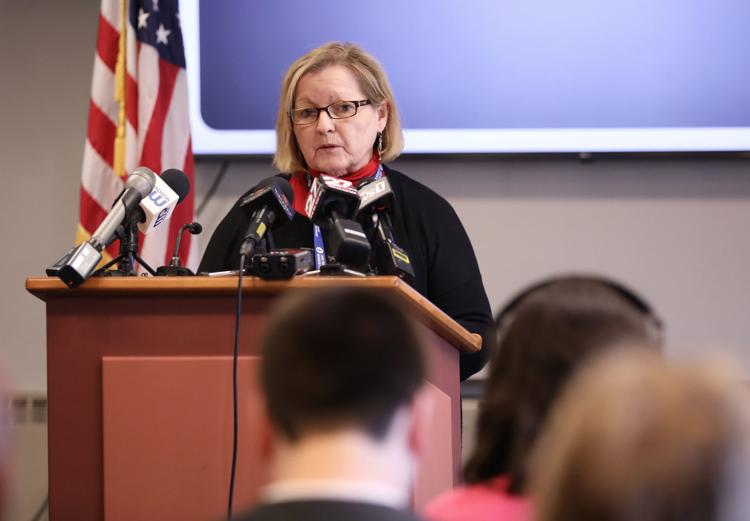 Coronavirus cleaning at UW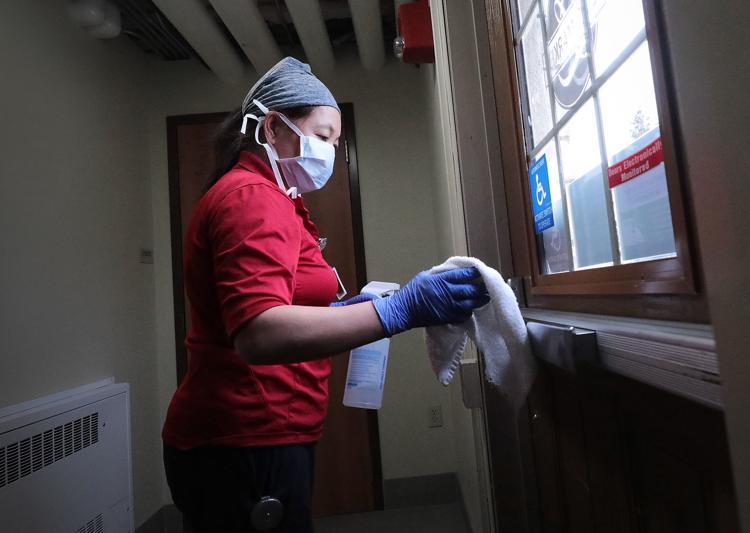 UW Spring Break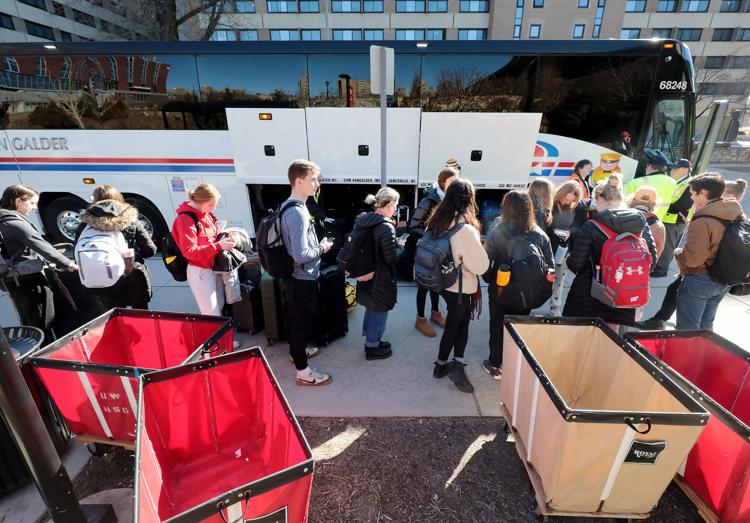 UW COVID-19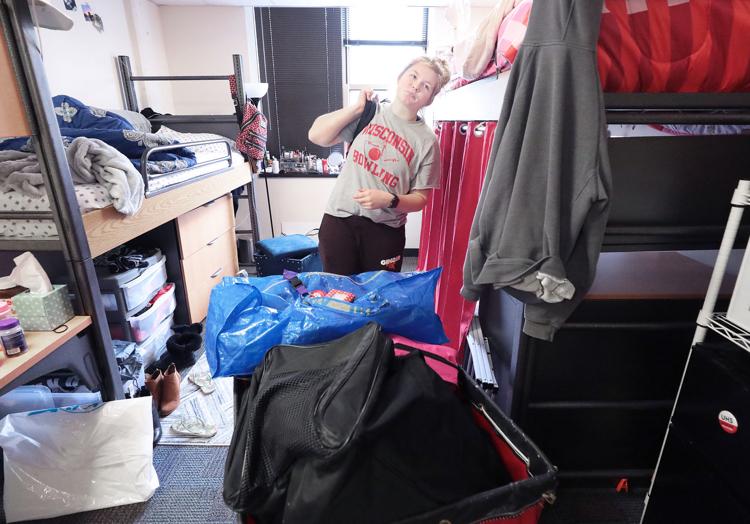 UW COVID-19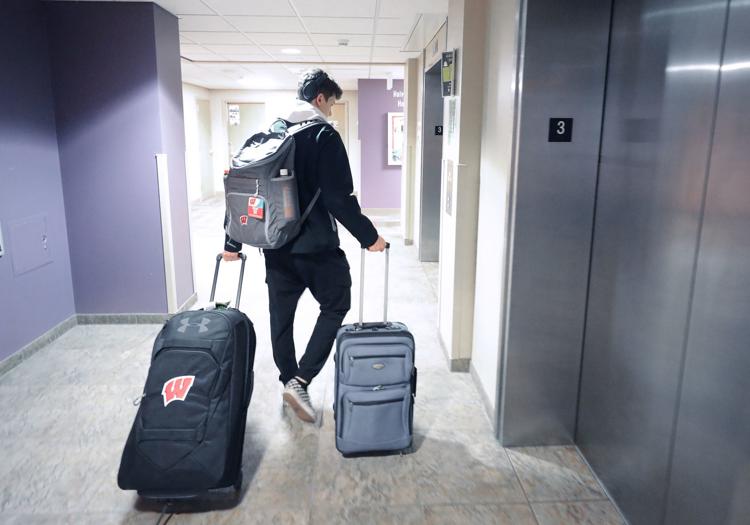 Evers news conference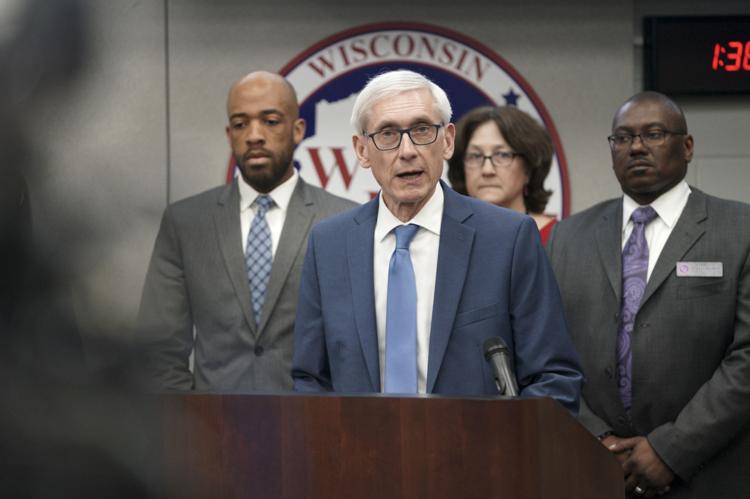 UW Covid-19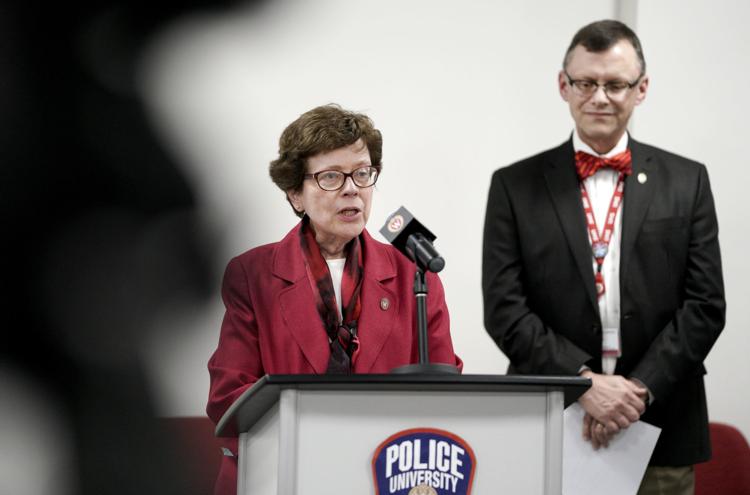 COVID-19 News conference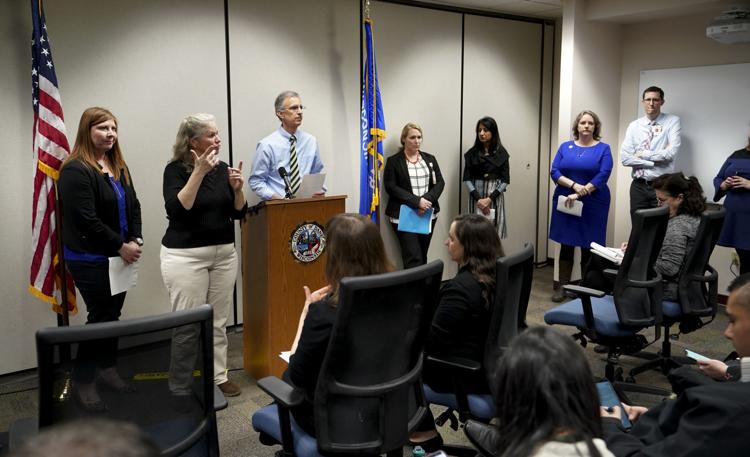 Safdar, Rhodes-Conway and Parisi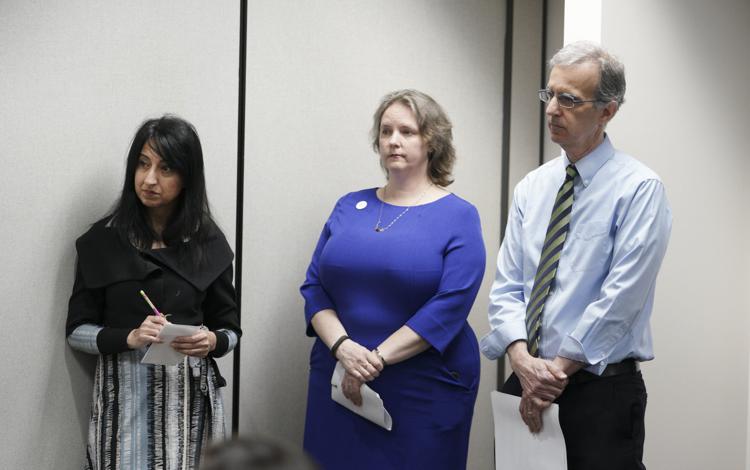 Concerned about COVID-19?
Sign up now to get the most recent coronavirus headlines and other important local and national news sent to your email inbox daily.