A Democratic district attorney from a Republican-leaning county who lost the 2014 attorney general election is considering a run for state Supreme Court next spring.
Susan Happ, 46, of Jefferson, is the third potential candidate to emerge for the seat being vacated by retiring Justice Shirley Abrahamson. Appeals Court Chief Judge Lisa Neubauer and Second District Appeals Court Judge Brian Hagedorn have also said they are considering the position.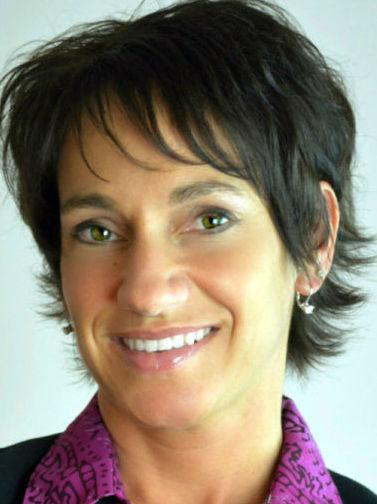 Neubauer was appointed by former Democratic Gov. Jim Doyle to the appeals court in 2007 and then elected to two six-year terms. Hagedorn was appointed by Republican Gov. Scott Walker in 2015 after serving four years as chief legal counsel in the governor's office.
Happ was elected Jefferson County's district attorney in 2008 and didn't face an opponent in 2012 or 2016. She defeated state Rep. Jon Richards and Dane County District Attorney Ismael Ozanne in the 2014 Democratic primary for state attorney general after running a TV ad in which she rode a Harley-Davidson motorcycle. She lost to Republican Brad Schimel in the general election by about eight points.
You have free articles remaining.
Register for more free articles
Stay logged in to skip the surveys
Happ has never served as a judge, but she said in an interview with the Wisconsin State Journal that she would be "a candidate who can restore confidence in our elected officials, and especially the Supreme Court."
Happ described her political views as "up the middle and to the left." She said she has run as a Democrat because she agrees with the party on social issues such as equal rights for the LGBT community, but she also supports some conservative positions such as concealed carry of firearms.
She said she hopes the next Supreme Court election will focus on issues and records, "rather than what we've seen in the last several elections, which is personal attacks and the influence of money and special interests."
Though she lacks judicial experience, she emphasized her 10 years of experience in private practice handling civil, criminal, juvenile and probate cases. She noted Abrahamson, the longest-serving and first female Supreme Court justice in state history, had not been a judge before being appointed to the state's highest court.
Editor's Note: This story has been corrected to accurately reflect the statewide office for which Susan Happ won a Democratic primary and the circumstances of her 2008 election as district attorney in Jefferson County.