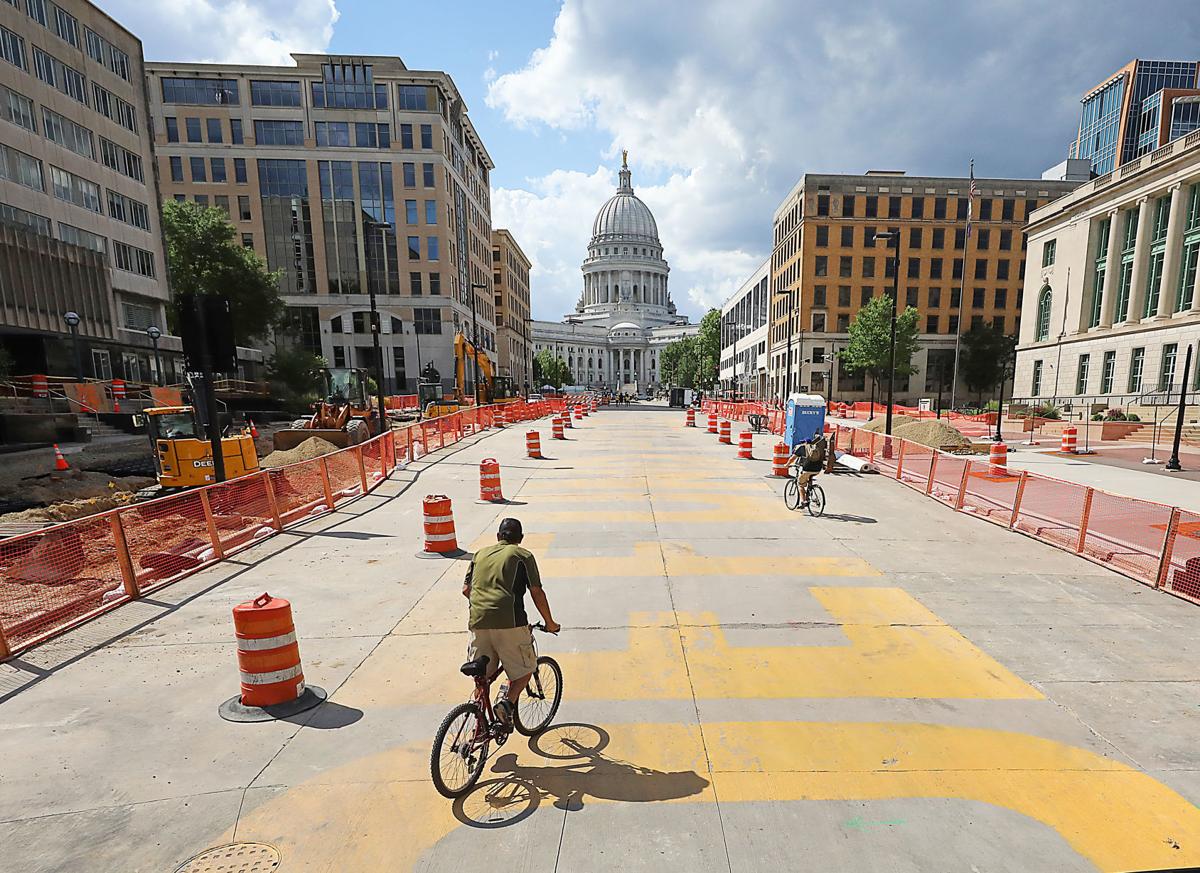 Before peaceful protests devolved into riots, leaving most of State Street boarded up, before the most recent calls to "defund the police," policymakers in Madison were already talking about more community control of police and a different approach to public safety.
In just the last week, city committees moved to create an independent police monitor and Civilian Oversight Board, an effort begun after the March 2015 fatal shooting of Tony Robinson, a 19-year-old unarmed black man during an altercation with a white police officer in a narrow stairwell, while the president of the Madison School Board reversed her previous position and called for the eventual removal of police officers from high schools.
But for many, the question remains: Is that enough?
"We have defunded our schools — 90% of our black and brown students are not reading at grade level — and then used police to keep order," said Ald. Tag Evers, 13th District. "We have defunded mental health services and then criminalized the homeless on our streets, who are disproportionately people of color. We have defunded essential social services and then made the police the first line of response to those in need. The police have become the backstop against our failure to meet the needs of those most vulnerable in our midst.
"The system is broken," Evers said. "It's time to try something new."
"Nothing's changed, except for the PR marketing," said Brandi Grayson, founder of Urban Triage, one of the groups behind many of last week's protests. "It's great to see the acknowledgement that there's a problem. Acknowledgement with no action is empty. It means nothing. That's where we're at now — acknowledgement with no action."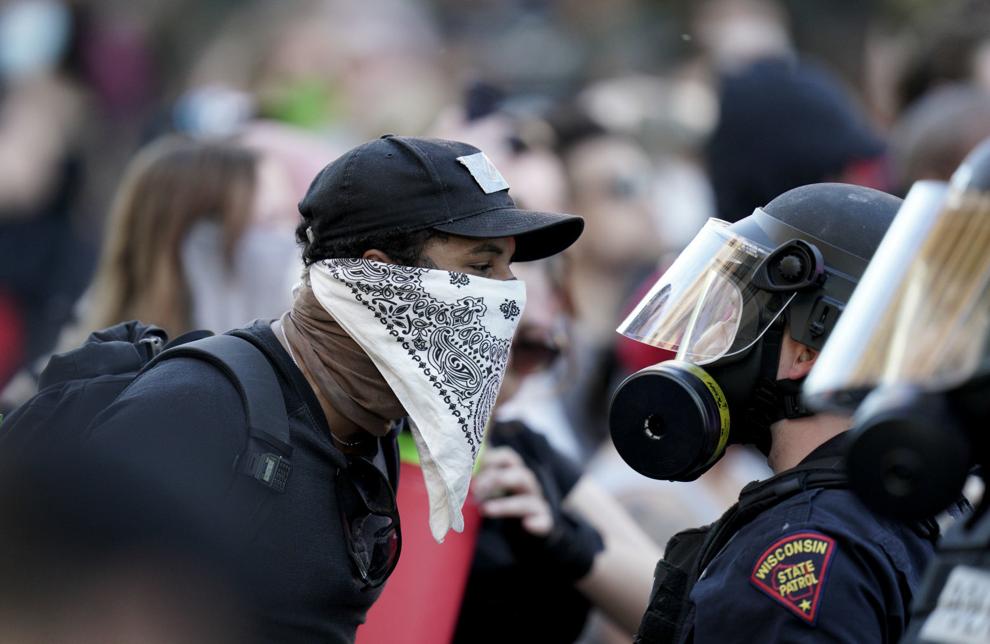 Among other things, the groups have called for abolishing the police department and dismantling the criminal justice system, replacing it with "life-affirming" programs.
Few see that happening. But most agree that the outrage over Floyd's death and the movement it has sparked presents an opportunity to reimagine policing in ways few could have predicted even a month ago.
"We need to recognize the ways in which institutional and systemic racism are embedded in our city – both in and out of government – and work to change that," Mayor Satya Rhodes-Conway said. "That kind of change has to happen on multiple levels – policy, practice, training, and culture – some of which move faster than others."
Demands for change
The Black Leadership Council — a group of 26 leaders from groups including the NAACP, Urban League and Nehemiah — plans to propose its own series of reforms, Anthony said. The group is looking broadly at more community oversight, statewide standards for use of force, increased diversity within police departments and an overhaul of the prison system, he said.
"We must see more institutional change in policies, procedures, culture and mindsets, and this change must come much more rapidly," he said. "We can accept nothing less."
Rhodes-Conway and at least 10 council members have pledged support for former President Barack Obama's call that every mayor review police department use-of-force policies and pursue reforms, and the mayor has promised to ensure department policies align with a national campaign to reform police practices known as "8 Can't Wait."
But policymakers are only beginning to explore more far-reaching reforms.
"People are demanding change, and they want it now," said Brenda Konkel, a former council member and chair of the city's Public Safety Review Committee. "We've been talking and meeting and considering for the past five years and longer. It's time to act on the changes that have been recommended and more. However, they also want us to not rush and get it right. If it takes a month or two longer to do things right, that's okay — we just can't wait for years."
Last week, the committee formed two subcommittees, one to examine the police budget and the second to review how police handle protests.
Some are already exploring ways to better respond to mental health calls, such as a program in Eugene, Oregon, that provides 24/7 crisis intervention and dispatches teams with a medic and crisis workers with experience in the mental health field.
"I am also committed to working with other colleagues on the City Council to rethink our budget priorities and shift funding from police-based to non-police-based approaches to mental health and social services," said Ald. Shiva Bidar, 5th District.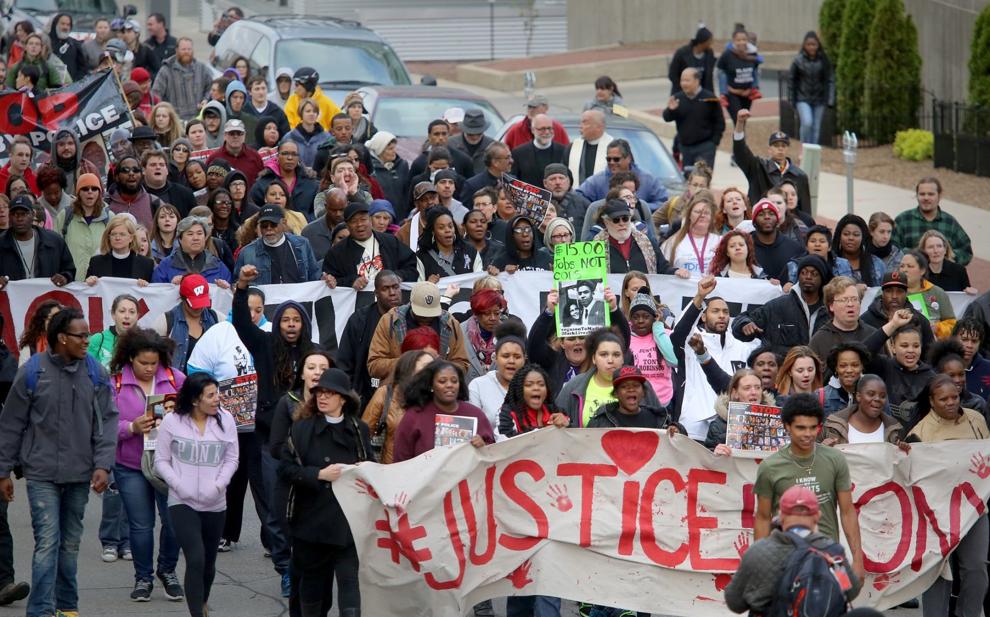 Madison interim Police Chief Vic Wahl, who joined other officers in taking a knee in solidarity with members of Madison's black community at a recent event, agreed that police often respond to alcohol, drug abuse and mental health crises that could be better handled by professionals in those fields. To begin to address that, the department in started embedding mental health workers in a special Mental Health Unit in 2017.
"We do end up having to deal with just about any societal problem there is because at 2 in the morning there's no one else available," Wahl said. But he said the solution is not as simple as handing off some incidents to social workers or psychologists because those crises can sometimes also involve weapons or other serious risk to those who respond.
Defund, or redirect?
While the slogan has certainly gotten people's attention, calls to "defund" police are usually understood to mean spending more on other social services instead. It's not a change even most advocates expect to happen overnight.
"This effort is going to take generations because we are trained in white supremacy," Grayson said. "It's so hard for us to even engage in the conversation."
Instead she suggests incremental budget cuts each year could be redirected to social services that would support people of color and diminish the need for a criminal justice system. She dismissed the notion that those calling for abolition of police want anarchy.
"Why would we want anarchy?" Grayson said. "Anarchy would kill us — disproportionately black people."
Ald. Paul Skidmore, 9th District, the Police Department's most outspoken supporter in the council, has another view.
"I do not accept the unfounded claims that MPD is fundamentally racist or that they tolerate unacceptable behavior by officers," he said. "Defunding the police in response to the protests and civil insurrection is a terrible idea. It would be premature and irresponsible to cut public safety without evaluating the need and impact."
Skidmore would provide the police with more support. "We need to adequately fund MPD," he said, adding that the department has launched many efforts to maintain good relations with communities such as neighborhood and mental health officers but that underfunding has resulted in the elimination of a number of proactive positions and programs.
Other demands from protesters — particularly firing Madison Police Officer Matt Kenny, who shot and killed Robinson, and emptying the Dane County Jail entirely — are unlikely to be met.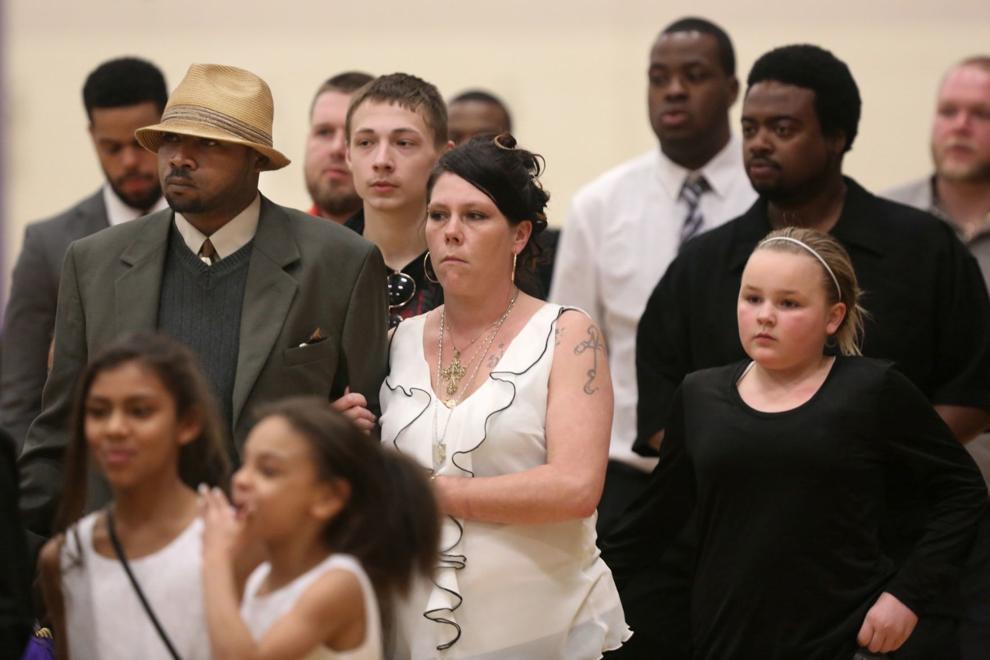 Kenny is still an officer with MPD but works in training and is not on the streets, and "there is no basis under state law for any disciplinary action against him," Wahl said. The city's Police and Fire Commission hires, promotes and disciplines officers.
Efforts to reduce the jail population have found a timely, if unwelcome, ally in the COVID-19 pandemic. In many cases, Dane County Sheriff Dave Mahoney said, police have been issuing citations in lieu of arrests. Court commissioners have been letting more people out on bail. Prosecutors have delayed prosecutions. The Department of Corrections has worked to hold people on probation violations less often.
Normally the jail has a population of around 750 inmates, with about 100 others in the community on electronic monitoring. As of Wednesday, the number of people in custody stood at 473. Some of their offenses include murder, pedophilia, aggravated battery, attempted homicide and multiple drunken driving offenses. "All of those individuals pose a public safety risk" and need to stay behind bars, Mahoney said.
Long sought action The city has been laboring to establish more civilian control of police for years, especially after protests that followed Robinson's death on March 6, 2015. Dane County District Attorney Ismael Ozanne cleared Kenny of criminal wrongdoing, and the Madison Police Department determined he had violated no departmental policies. But Robinson's family won a $3.35 million civil settlement in February 2017.
In 2015, the City Council created the Madison Police Department Policy & Procedures Ad Hoc Committee and approved $350,000 to support its work, including the hiring of an outside consultant, OIR Group of Playa Del Ray, California. In January 2020, the council adopted the committee's final report with 177 recommendations.
Five years later, that work remains unfinished.
"First and foremost, we need to put in place the Ad Hoc recommendations as written in the final report, not fiddle with them and not water them down," Evers said.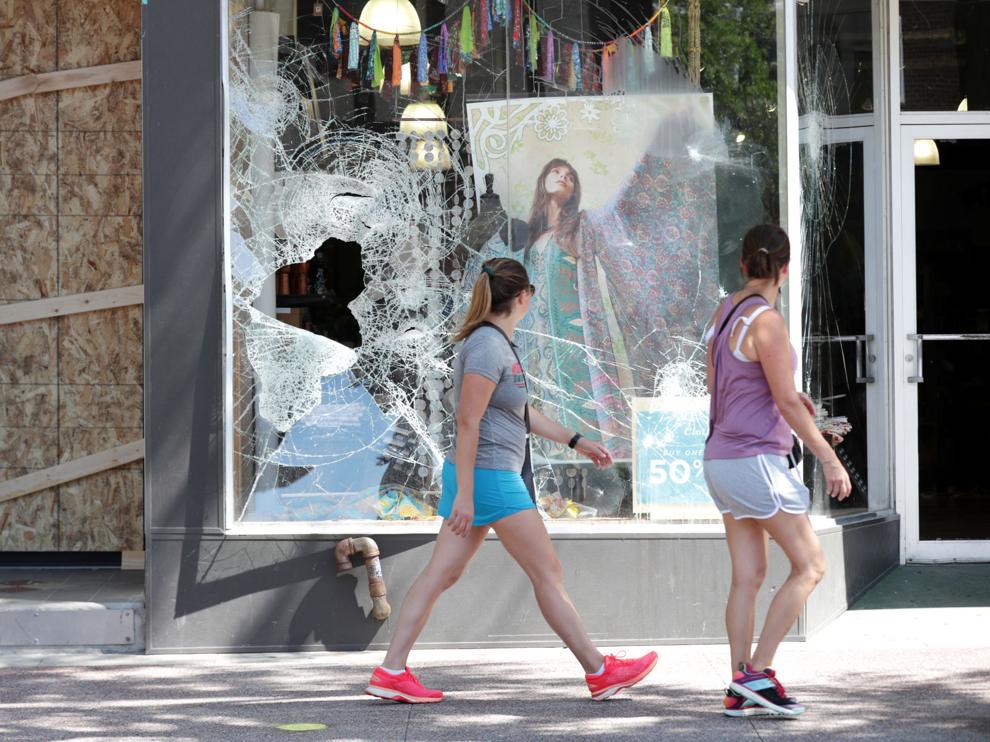 A resolution to be considered Tuesday creates a council work group to craft an ordinance on independent civilian oversight of the Police Department and begin the process of creating a budget, nominating some of the oversight board members and hiring the monitor.
The city's Finance and Public Safety Review committees have recommended the work group be made up of Alds. Bidar, Rebecca Kemble and Donna Moreland and have its work be done by Aug. 4.
But at recent meetings, controversy has arisen over how much power the police monitor should have, including whether the that person should be able to subpoena the police department, conduct independent investigations or call for outside investigations if the department's internal reviews are deemed insufficient. An initial draft of the position description from the mayor's office did not include those powers.
"In order for oversight to be successful, the independent monitor must be truly independent and insulated from the mayor's office, from Madison's privileged and mostly white power structure, and from MPD's institutional resistance to change," Evers said. "The board mustn't be a rehash of voices who have always been at the table."
Skidmore said he didn't oppose creation of an independent auditor and community oversight committee, both of which were supported in the OIR report.
"(But) there was a good reason that the state mandated that Police and Fire Commissions were the only body that could hire, fire, or discipline police officers and firefighters," he said. "The demands of the rioters and some of the protesters, as well as a number of public officials appear to be an attempt to impose 'community control' of the police department. I will not support any proposed monitor and oversight board that violates or infringes on state law."
"We must see more institutional change in policies, procedures, culture and mindsets, and this change must come much more rapidly. We can accept nothing less." Ruben L. Anthony Jr., president of the Urban League of Greater Madison

"We must see more institutional change in policies, procedures, culture and mindsets, and this change must come much more rapidly. We can accept nothing less." — Ruben L. Anthony, Jr.,

president of the Urban

League of Greater Madison
State Journal reporters Emily Hamer and Chris Hubbuch contributed to this report.
"We must see more institutional change in policies, procedures, culture and mindsets, and this change must come much more rapidly. We can accept nothing less."

Ruben L. Anthony Jr., president of the Urban League of Greater Madison