Since 1999, Madison city employees, employees of businesses contracted by the city for services and employees of organizations receiving financial assistance from city generally must be a paid a minimum "living wage." 
But the rules don't apply in all cases. To help workers and employers better understand them, the city's Finance Department long ago posted a fact sheet on its website depicting several scenarios in which the law may or may not apply.
If you run a small "mom and pop" business and provide more than $5,000 in services, for example, you'll need to pay your employees a living wage, currently $13.01 an hour. 
But a "service contract with Donald Trump" for $4,999? No, because it falls under the $5,000 threshold.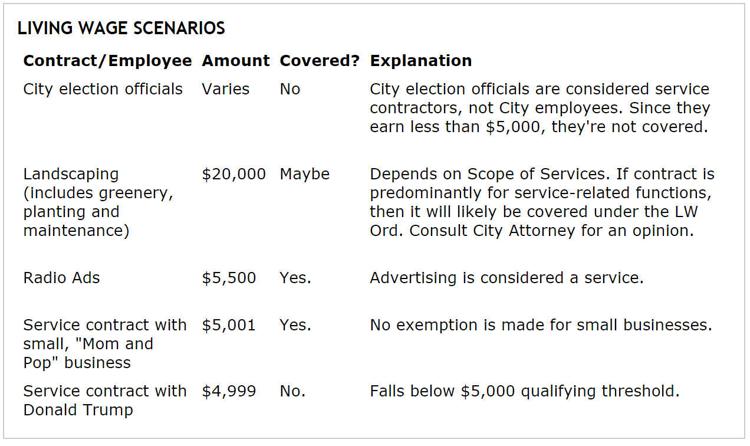 The fact sheet has been on the city's website since at least 2011, when Trump was famous for his real estate business and reality television show, not for being president.
Asked about the unusually specific example, city finance director David Schmiedicke, said, "We'll probably review the scenarios. We haven't really looked at it since it was put into place."
He said he thinks a retired city employee likely came up with the five scenarios. The webpage is updated annually to reflect the change in the living wage, which is set at 110 percent of the federal poverty level and is adjusted each year. 
A city contract with a federal agency would not be subject to Madison's living wage, Schmiedicke said.