In his second State of the State speech, Democratic Gov. Tony Evers on Wednesday said he will create a new commission to draw nonpartisan political maps and unveiled a number of proposals to boost Wisconsin's ailing dairy industry.
In his remarks to lawmakers and state officials, Evers took aim at a number of issues lawmakers either rejected or didn't fully address during the past year. One of those proposals is a process for drawing nonpartisan political maps in the state, which some experts say is one of the most heavily gerrymandered in the country.
Republicans rejected Evers' call for a nonpartisan redistricting process that he included in his state budget last year, but Evers now says he will issue an executive order to create a nonpartisan commission that will draw political maps and present them to the Legislature.
It's unclear the extent to which a nonpartisan commission could influence the state's political maps without other changes to state law.
"The governor, I think, proposed something unconstitutional this evening," said Senate Majority Leader Scott Fitzgerald, R-Juneau. "He knows how it works and he knows that the Legislature has the responsibility, per the constitution, to draw not only the legislative maps, but the congressional maps as well."
Assembly Speaker Robin Vos, R-Rochester, vowed that Republicans will "go through our process."
Under Wisconsin law, both congressional and state legislative district boundaries are drawn by the state Legislature and are subject to veto by the governor every 10 years. In past decades due to split party control of state government, the maps have been resolved by state and federal courts.
In 2011, Republicans, with full control of state government, were able to draw maps that allowed them to win 63 out of 99 Assembly seats this session despite Democrats sweeping all statewide offices in the 2018 election.
"When more than 80 percent of our state supports medical marijuana, 80 percent support universal background checks and extreme risk protection orders, and 70 percent support expanding Medicaid, and elected officials can ignore those numbers without consequence, folks, something's wrong," Evers said. "The will of the people is the law of the land, and by golly, the people should not take 'no' for an answer."
Democratic Attorney General Josh Kaul said the proposed commission is legal.
"Ultimately, the maps have to be passed by the Legislature and signed by the governor," Kaul said. "Having a process where the public has input is not only constitutional but it's the way we should be drawing our maps in Wisconsin."
Dairy industry
Evers on Wednesday also called on the Legislature to pass a package of bills addressing the state's troubled dairy industry, which has been plagued by tough economic conditions. The governor said he plans to convene a special session of the Legislature next week.
Evers said he'll announce a package of bills that would create the Wisconsin Initiative for Dairy Exports and set a goal of increasing Wisconsin's dairy exports to 20% of the U.S. milk supply by 2024 through boosting efficiency in small and medium farms and building up the state's dairy brand.
Evers also wants lawmakers to pass a bill that would connect farmers with buyers such as universities, technical colleges, hospitals and local businesses.
He also vowed to expand the Farm Center and boost staffing at UW-Extension to better assist farmers, and said he plans to create a new farmer mental health program to assist farmers in accessing mental health support.
To continue his focus on farmers and rural issues, Evers also said he'll create the Office of Rural Prosperity within the Wisconsin Economic Development Corp. to help people access programs addressing rural needs.
Initial reaction
"I'm interested to hear what he's come up with as far as legislation that would assist agriculture," Fitzgerald said. "The governor is right, we're losing two dairy farms a day and we're all ears when it comes to what he's going to propose and whether or not it's something we can get bills drafted on and through the full Legislature. Before the end of this session, that's pretty aggressive so we'll see how it works out."
Assembly Minority Leader Gordon Hintz, D-Oshkosh, said he found Evers' message to be "very positive" and he looked forward to getting specifics on the farm bills.
"We'll wait and see what those details are, but we've got to remain hopeful," he said. "(Republicans) will have to choose between continuing to block the governor from getting wins or supporting our dairy industry and we'll see."
'Short and sweet'
Evers also highlighted education, pledging to create a student debt task force to address the issue.
Fitzgerald described Evers' speech, which came in at about 33 minutes, as "short and sweet." It wasn't the shortest in recent years, however, as former Gov. Scott Walker's 2015 State of the State address was about 24 minutes.
With Republicans in control of the Assembly and Senate, the former educator's first year in office came with its share of partisan battles, including disagreements over his appointed cabinet heads and efforts by Republicans to limit his power. Divided government stalled attempts to appease constituents on both sides of the aisle: Republicans refused to take up gun control measures and marijuana legalization; Evers vetoed GOP-driven anti-abortion bills and tax cuts.
"As I reflect on my first year in office, although there were setbacks and occasional political posturing — what I call 'huffing and puffing' — we also had a lot of success, and I am proud of everything we accomplished in just a year's time," Evers said.
Despite disagreements with the Republicans who control the Legislature, Evers largely avoided calling out Republicans. Instead, he highlighted the bipartisan bills he signed and the state budget he and Republicans approved that moved some issues forward "for the first time in a generation."
"One of the things I'm most proud of is that more than 95 percent of the bills I signed my first year in office had bipartisan support," Evers said.
Friction lingers
However, Republican leaders on Wednesday criticized Evers for a lack of bipartisanship.
"What you're going to hear tonight, I believe, is all things based on polling," Vos told reporters Wednesday. Bipartisanship, he said, "actually requires people sitting down and compromising in a give-and-take that we have not seen from the Evers administration."
Vos noted a package of bills introduced this week by Evers aimed at curbing youth vaping. He said the bills should be "easy, bipartisan, something that should be a layup," but added the bills did not include GOP input.
The clash between Evers and the GOP-led Assembly and Senate began with sweeping lame-duck legislation aimed at limiting the incoming governor's power. The legislation, which was signed by Walker in late 2018, before Evers took office, has yet to see a final resolution in the courts, while the taxpayer cost has surpassed $2.1 million.
Republican leadership in the Assembly has said they expect to adjourn the session by the end of February. The Senate is not expected to stay in session much longer than that.
"From nonpartisan redistricting and investing in our rural communities, to addressing youth vaping and capping the cost of insulin, to closing the dark store loophole and getting PFAS out of our water, we've got work to do," Evers said. "There's no rest for the elected, folks, and we've got a lot to get done before anyone takes a vacation."
Earlier this month Evers assigned "homework" to Republican legislative leaders, requesting that they pass a number of bills in the new year. The request drew sharp criticism from GOP lawmakers.
"Contrary to what the administration might believe, we haven't been sitting around for the last 13 months waiting for a homework assignment to get legislative priorities done," Assembly Majority Leader Jim Steineke, R-Kaukauna, said Wednesday.
State of the State 01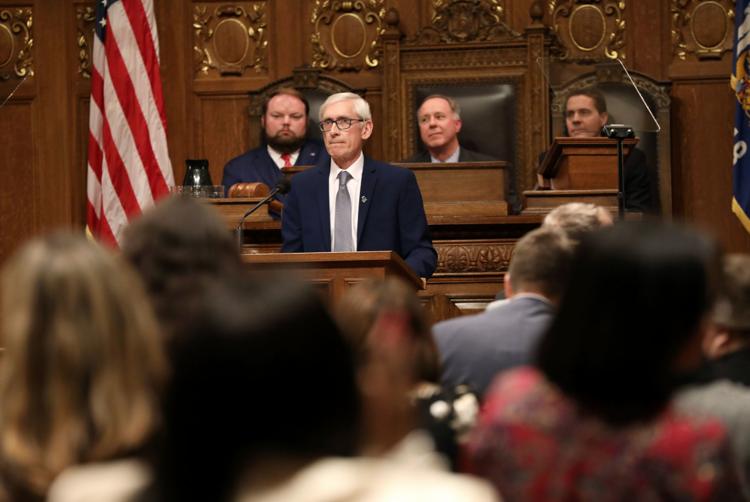 State of the State 02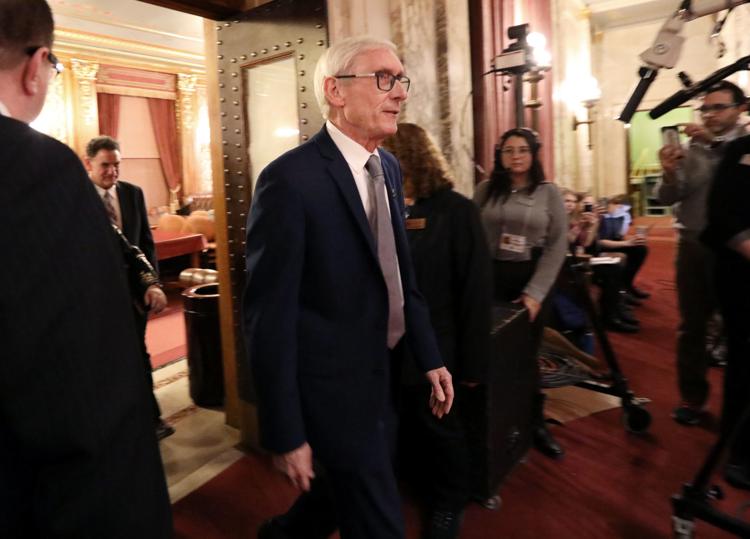 State of the State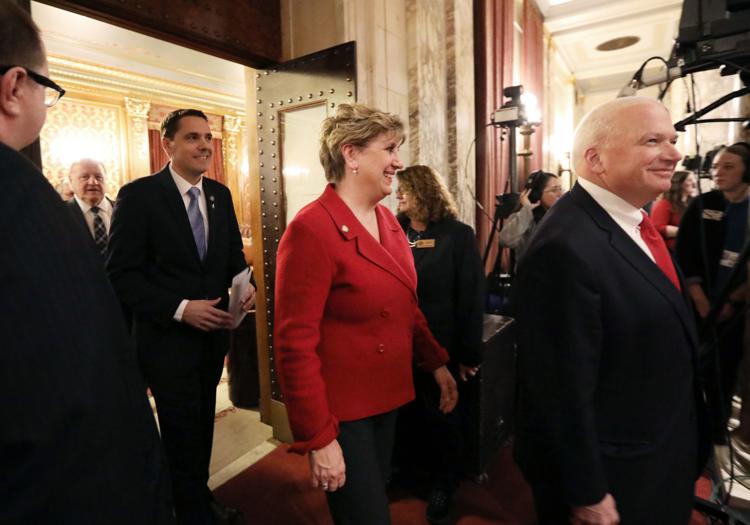 State of the State 04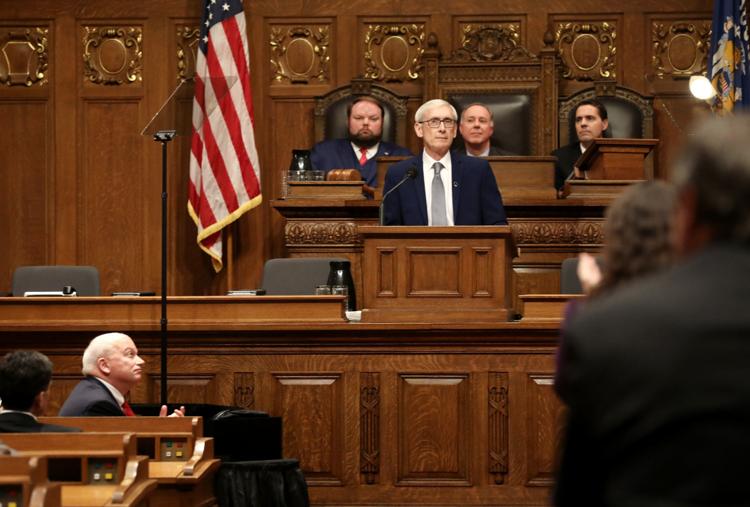 State of the State 05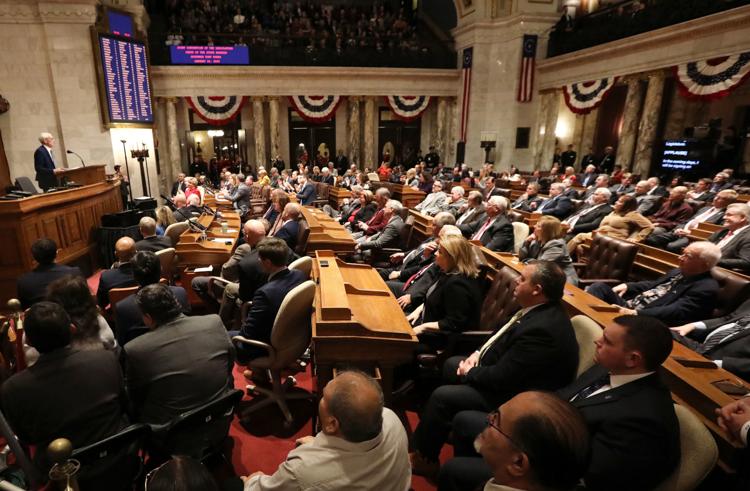 State of the State 06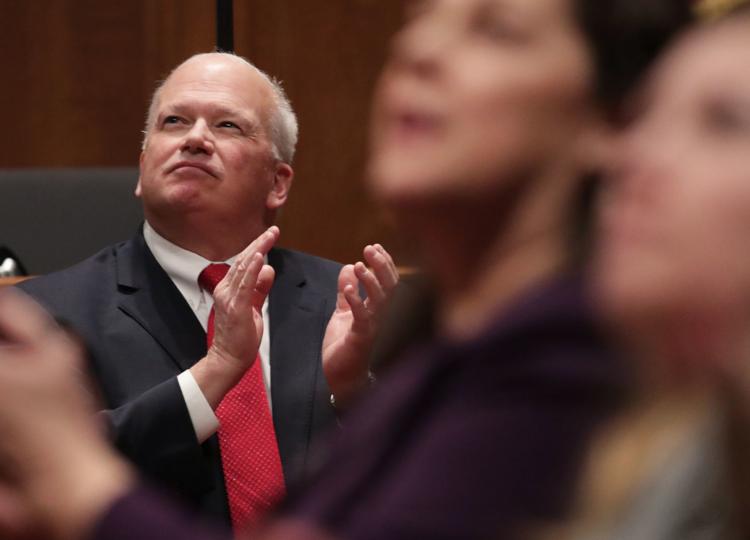 State of the State 07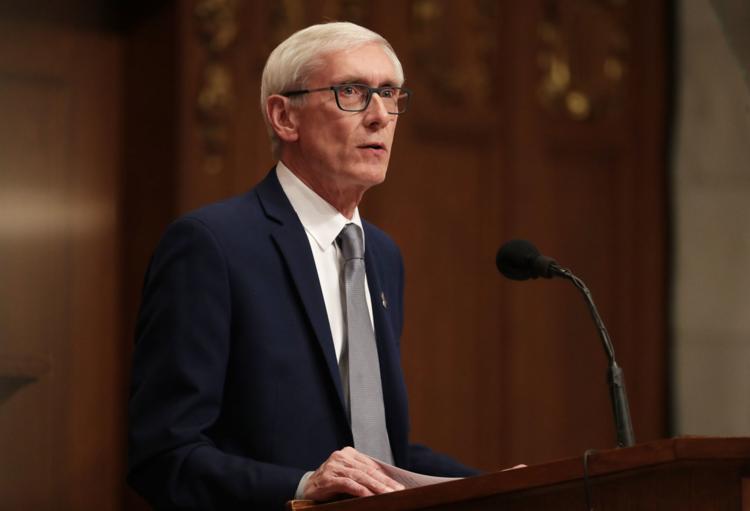 State of the State 08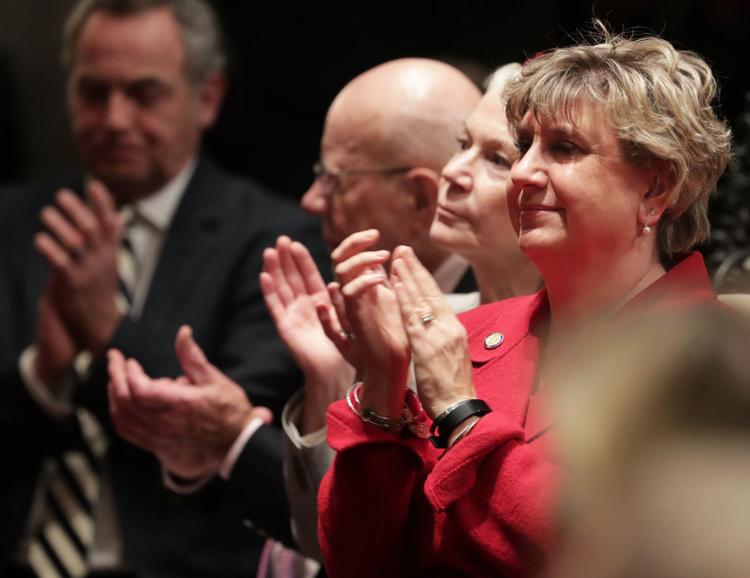 State of the State 09
State of the State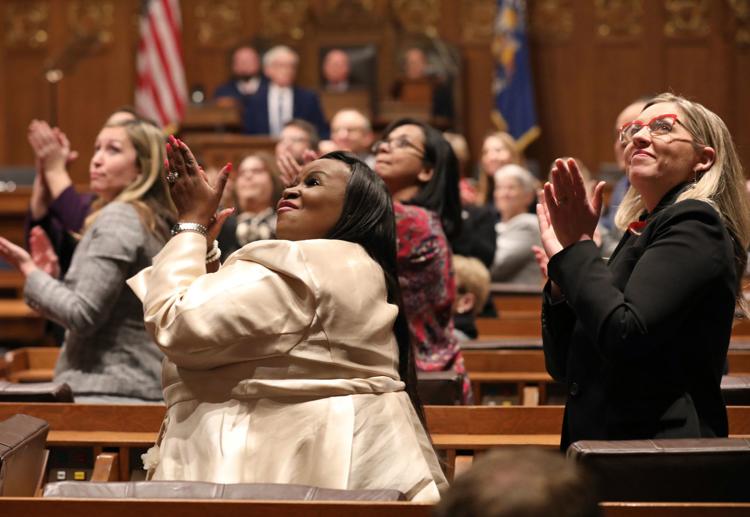 State of the State 11
State of the State 12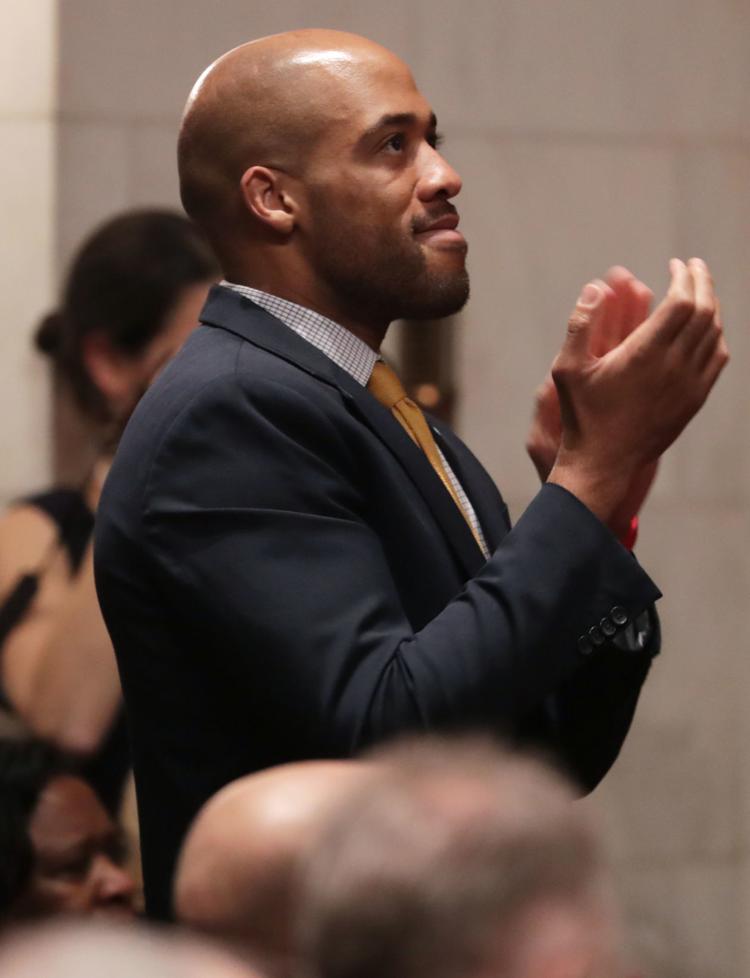 State of the State 13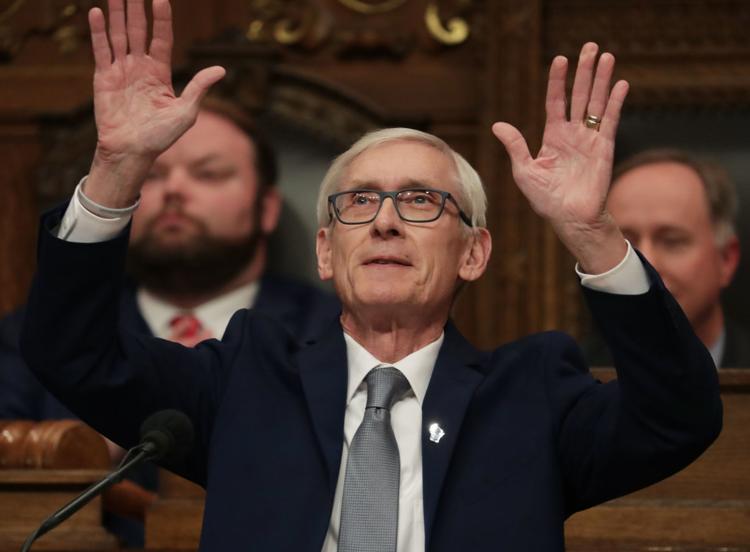 State of the State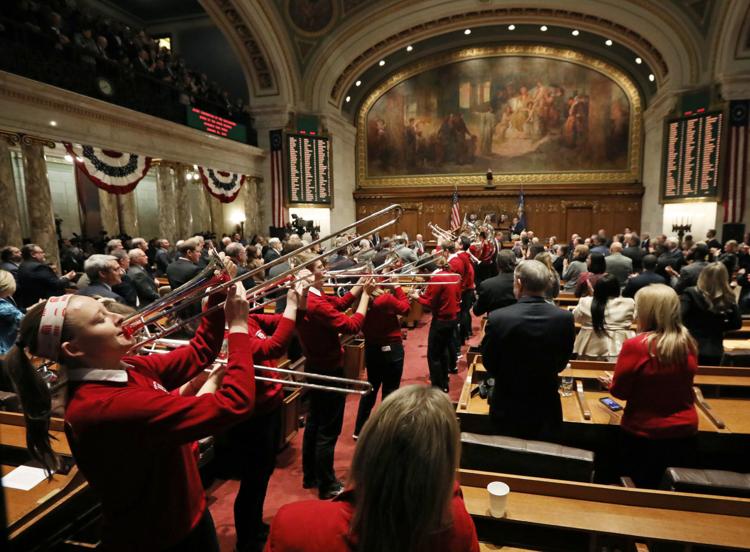 State of the State 15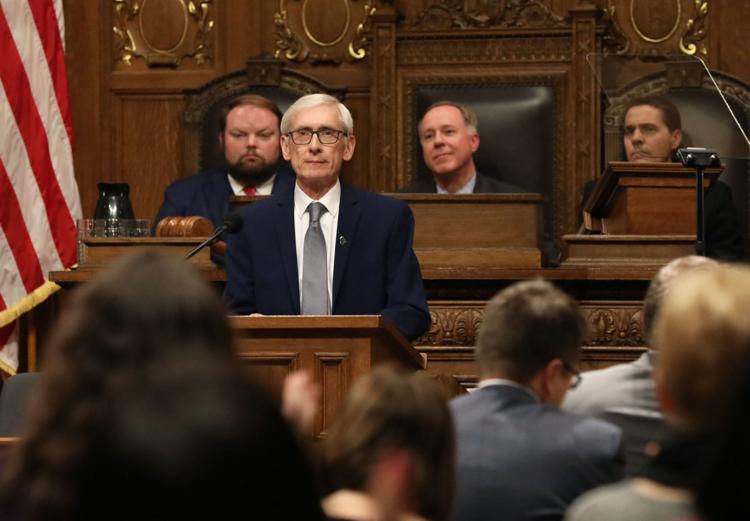 Get Government & Politics updates in your inbox!
Stay up-to-date on the latest in local and national government and political topics with our newsletter.