One hundred years later, Wisconsin government doesn't exactly look like it was the first to ratify the 19th Amendment recognizing women's right to vote.
Women represent just 27% of the seats in the state Legislature, have not served as governor or Assembly speaker, and hold just 20% of county board seats, 12% of mayorships and only two out of 10 positions in the state's congressional delegation.
Wisconsin's Supreme Court, where six out of seven seats are currently held by women, exists as a surprising bright spot in an otherwise dim scene for women in government leadership.
And women are increasing their ranks elsewhere, such as in the state public defender's office, which a woman leads; as chiefs of staff for Democratic Gov. Tony Evers and Assembly Speaker Robin Vos, R-Rochester; in all seven seats on the Madison School Board; and among legislative Democrats, more than half of whom are now women.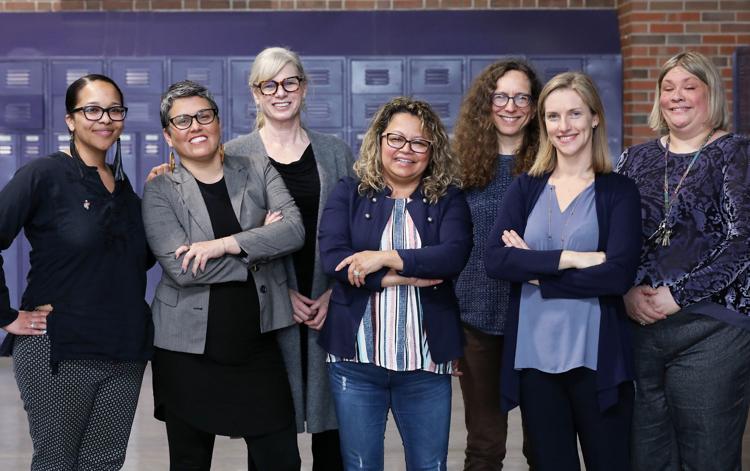 But even with those gains in women's representation, women in government say more needs to be done to combat perceptions about gender that contribute to women's lack of representation.
Former Lt. Gov. Rebecca Kleefisch, who now serves as the executive director of the Women's Suffrage Centennial Commission, said the challenges women face persist far beyond the state Capitol dome.
"Women are in a position of continuing to have to prove their worth and their value," she said.
Women on the Supreme Court
Justice Shirley Abrahamson, both the first female justice and the first female chief justice of the Wisconsin Supreme Court who is retiring this year, in 1980 suggested the day might not be far off when female justices control the state Supreme Court. She wrote in an essay at the time that 35% to 40% of students at the University of Wisconsin Law School were women, compared to only one in her class.
"Indeed it would not surprise me to see seven women on the Wisconsin Supreme Court some day," Abrahamson wrote. "I don't view that possibility as any stranger than seeing seven men on the bench, as we have for 128 years."
Such a scenario almost became a possibility when Rebecca Dallet replaced Michael Gableman in 2018. But the number will dip to five when Brian Hagedorn takes office Aug. 1 after he defeated appeals court chief judge Lisa Neubauer for Abrahamson's seat.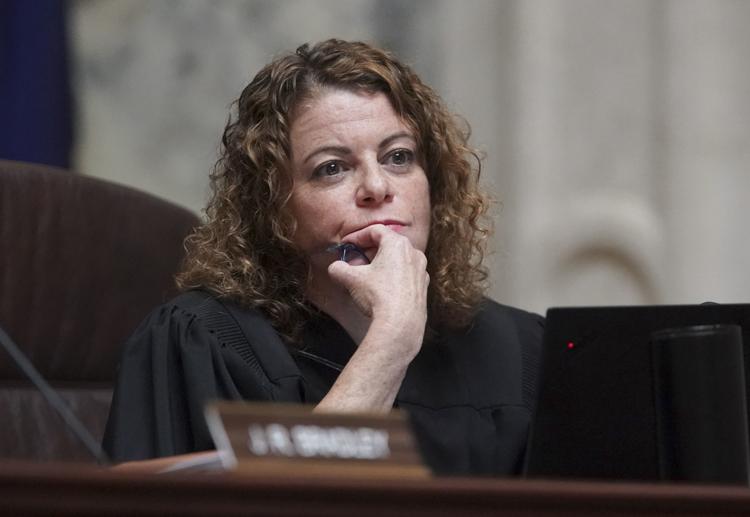 Even with two men, the ratio will still be one of the highest rates in the nation. On average, about a third of state supreme court justices are women.
Few observers could pinpoint why Wisconsin has such a high rate of female representation on the state's highest court, given the measly rate in other elected offices, though Justice Ann Walsh Bradley, thinks it's less complex than one may think.
"The reason is that when the women ran for election, they got more votes than their opponents," Bradley said.
Jessica Lovejoy, a Democratic strategist who worked as Dallet's campaign manager, said the precedent Abrahamson set might have something to do with it.
"That was a beacon of hope for women who wanted to run," Lovejoy said.
Alicia Bannon, deputy director for program management in the Brennan Center for Justice's Democracy Program, said diversity often generates diversity, meaning Abrahamson's place on the court, as well as those of the five other female justices, could help secure female representation on the Supreme Court for future generations.
"It does really expand girls' and younger women's sense of what they can do," Bannon said.
Kelli Thompson, the first female state public defender and daughter of former Republican Gov. Tommy Thompson, said the mentorship women in leadership provide is one of the major reasons increased female representation in government is important. Furthermore, when judges reflect the diversity of the people their decisions affect, Bannon said it can build confidence in the courts.
Higher levels of female representation in the judiciary also provides it with a diversity of perspectives stemming from the life experiences women bring.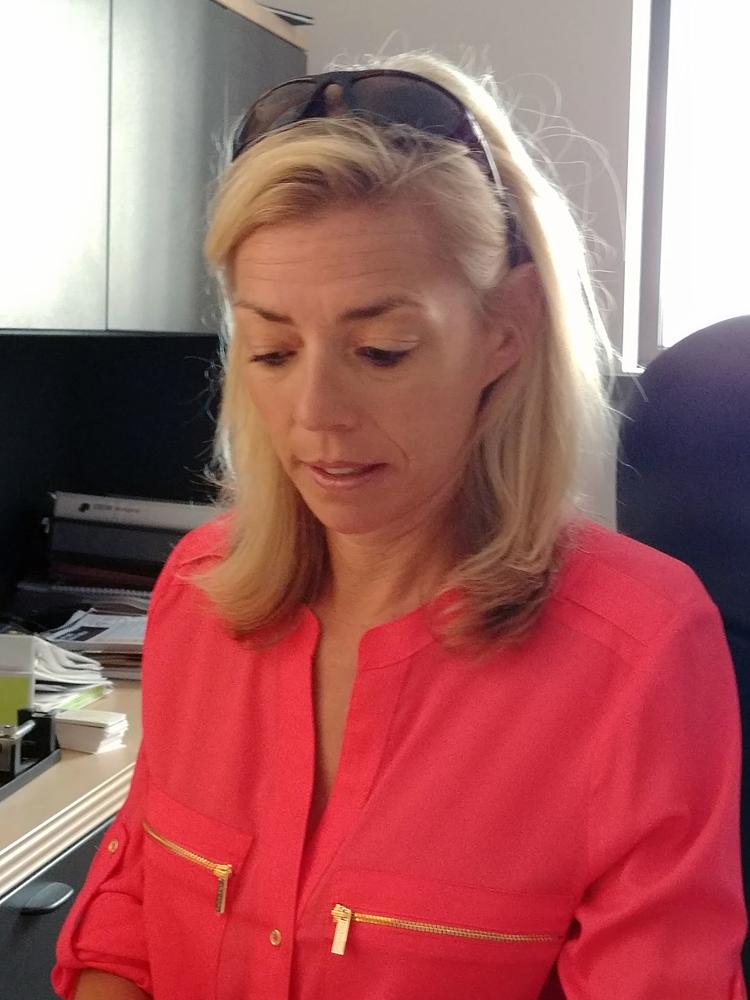 Dallet said women tend to be natural consensus builders and good listeners. Others said they have a propensity to focus on issues men may not prioritize, such as domestic abuse, harassment, restraining orders and sex trafficking.
Abrahamson in her 1980 essay on being a woman on the Supreme Court urged caution on using gender stereotypes to talk about women's contributions to the bench, but allowed that if women bring any common trait, it's "a gutsy opposition to accepting the status quo with a commitment to working within the status quo for change."
Almost 40 years later, Walsh Bradley and Dallet noted a female-majority state Supreme Court does little to mask the reality that most of the state's lower courts are dominated by men. A 2015 tally by the Wisconsin Women's Council and Alverno College Research Center for Women and Girls showed that women account for just 19% of municipal court judges and 17% of circuit court judges. Women currently account for 31% of state appeals court judges.
"We are woefully behind what should be the number of women on the bench," Walsh Bradley said.
You have free articles remaining.
Register for more free articles
Stay logged in to skip the surveys
Women continue to be underrepresented in the leadership of law firms. A 2017 study by the management consulting firm McKinsey and Company found just 19% of equity partners in law firms are women.
Women in office
One explanation for why women continue to be underrepresented in elected positions is because, more than men, they need to be recruited.
A 2009 study by researchers at Rutgers University found women were more likely than men to say they chose to run for office because they were asked, whereas men were more likely to say running for office was entirely their own idea. Both Kleefisch and Dallet said they were encouraged by others to run for their positions.
The types of scrutiny women face combined with their general reluctance to consider political office represent a significant hurdle for women's representation in government.
The Rutgers study, for example, found a third of women are discouraged from running for office, something that's all too familiar for Rep. Jessie Rodriguez, R-Oak Creek, who said a male voter once tried persuading her against running because she is a mother.
And in the age of social media, women are often subject to harassment that can make running for office less than palatable.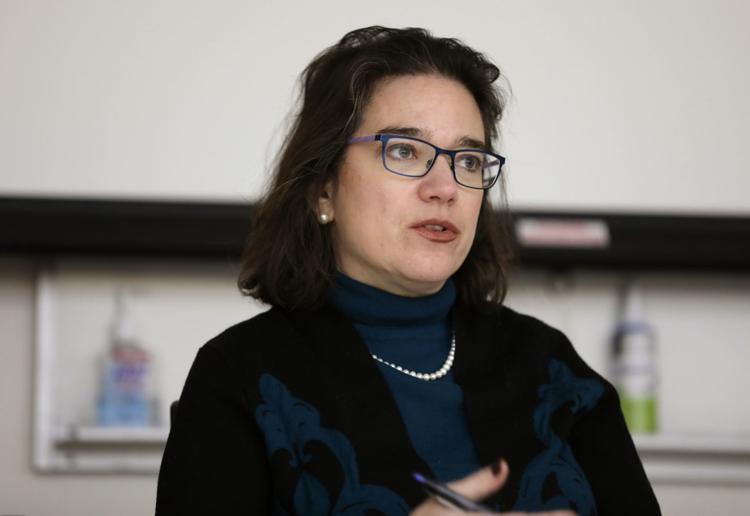 "For women who value their families and even a return to the private sector or the not-for-profit sector, some of the very, very damaging things that can be said can be pretty hurtful," Kleefisch said. "You can't put that toothpaste back into the tube."
Kleefisch said she and other women are far more likely than men to face criticism about their appearance as well as be the subject of crass sexual remarks.
"If you want to attack me on tax policy, come at me all day," she said. "But you want to talk about my hair? Really?"
Rep. Melissa Sargent, D-Madison, said she's been threatened on social media, and often receives comments regarding how she's dressed.
Dallet said on the campaign trail she was asked more than once who was watching her children.
During one of her first jury trials when she was an assistant district attorney in Milwaukee County, Dallet said jury members offered little in the way of constructive criticism when she asked them how she could improve.
"The comments I got were about my clothes," Dallet said. "I mean complimentary, but still."
The challenges women face on the campaign trail is something Emerge Wisconsin, a liberal group that encourages Democratic women to run for office, tries to address head on.
Emerge recruits and trains women to run for office and provides a support network for women wanting to get involved in public life. Several of Emerge's alumnae are elected to the state Legislature, including Sargent and Sarah Godlewski, the state treasurer elected in 2018.
Erin Forrest, Emerge Wisconsin's executive director, said the organization among other things teaches women hard campaign and fundraising skills they can rely on when they may otherwise lack the confidence to run.
Republicans fall behind
The Rutgers study found organizations such as Emerge are essential for encouraging more women to run for office, but such organizations more often recruit Democrats, which could partially explain why there are fewer Republican women in elected office.
In the Wisconsin state Senate, there are only two Republican women and 16 men, compared with eight Democratic women and seven men. In the Assembly, there are 10 Republican women and 53 men, compared with 18 Democratic women and 18 men.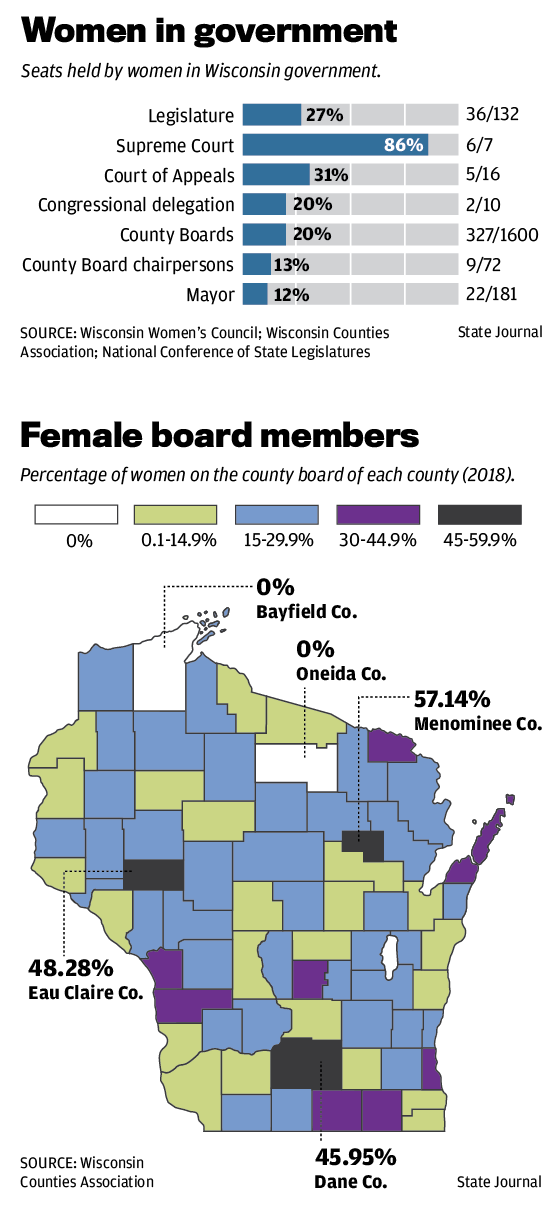 Kleefisch admitted conservatives have a less organizational focus on recruiting women, but she said Republicans are just as excited about seeing women run for office as Democrats are. As an example, she pointed to the "Right Women, Right Now" program run by the Republican State Leadership Committee, which recruits and trains female state-level candidates for office.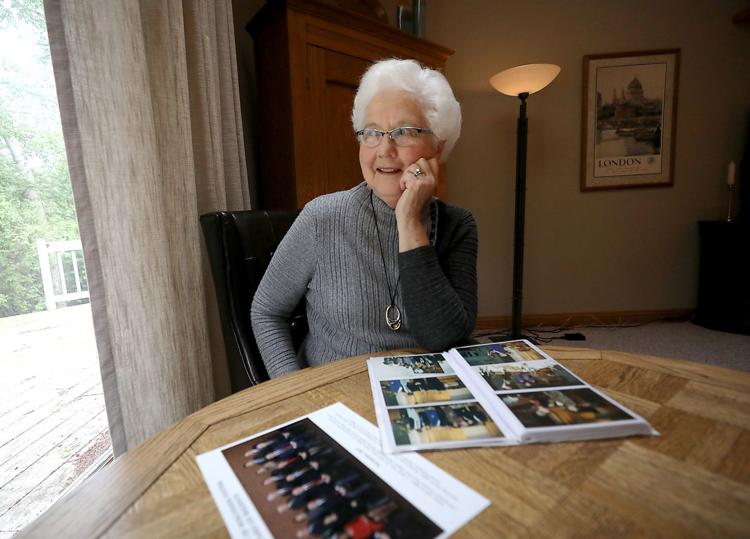 Women of either political stripe are vying for more women in government. And for women who first broke the mold in Wisconsin politics, such as Margaret Farrow, the state's first female lieutenant governor, the day is sure to come when women's increased representation will break the state's highest glass ceiling.
"There will be (a female governor)," Farrow said. "I firmly believe there will be. I'd like to think in my lifetime, but at 84 I don't know if that's going to happen. But, you know, who knows."
[Editor's note: This story has been updated to reflect a correction. An earlier version misstated Alicia Bannon's title. She is deputy director for program management in the Brennan Center for Justice's Democracy Program.]