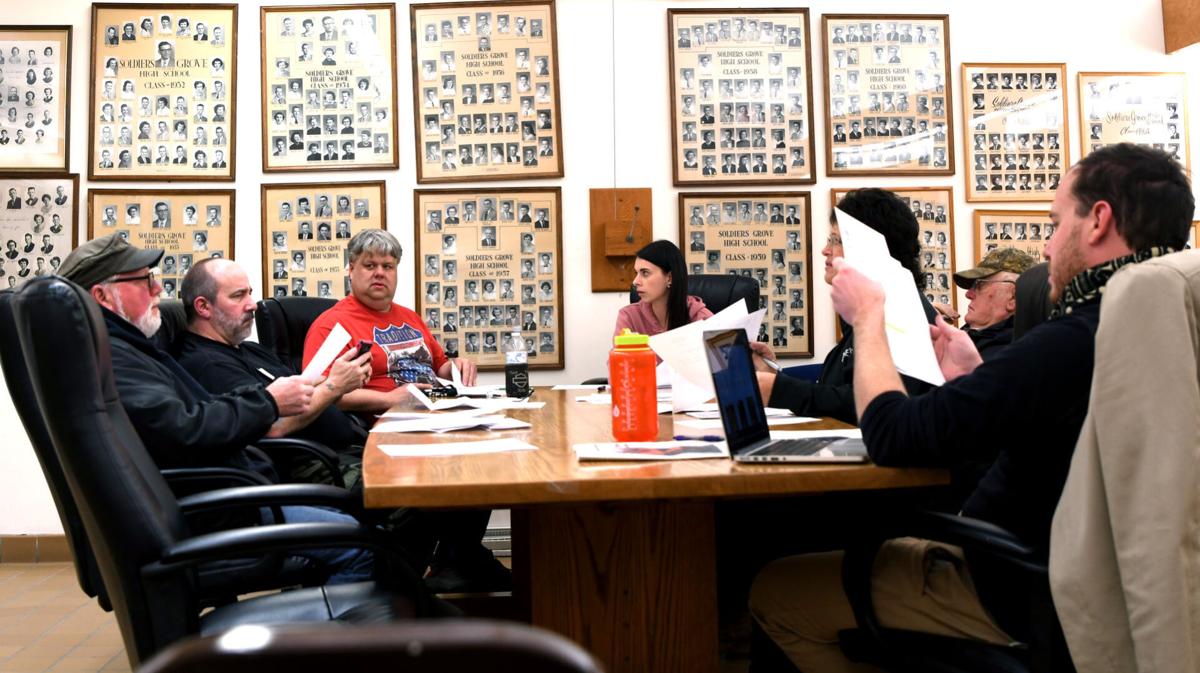 Karen Parker was one of only two people wearing a mask at the Sept. 14 Ontario Village Board meeting in rural Vernon County, about 100 miles northwest of Madison.
The next week, she and board member Jamie DeWitt came down with COVID-19, spending a combined 14 days in the hospital and racking up thousands of dollars in medical bills.
There is no exception in the current statewide mask mandate to allow for the kind of mask-optional, indoor government meetings of the type Parker and DeWitt attended before getting sick. If you're in a room with people who aren't members of your household, you're supposed to be wearing a mask.
But spotty internet connectivity in parts of rural southwest Wisconsin can make online meetings impossible. And local resistance to the mask order combined with doubts about the effectiveness of masks to stem the spread of the coronavirus means some residents are risking their health just to see what their government officials are up to, a burden one expert said likely violates the state's open meetings law.
"I just don't understand why they don't wear masks," said Parker, the editor emeritus of the Ontario-based weekly County Line newspaper.
Ontario board president Mark Smith acknowledged that most Ontario board members don't wear masks during meetings, which only became available for viewing online in the past couple of months.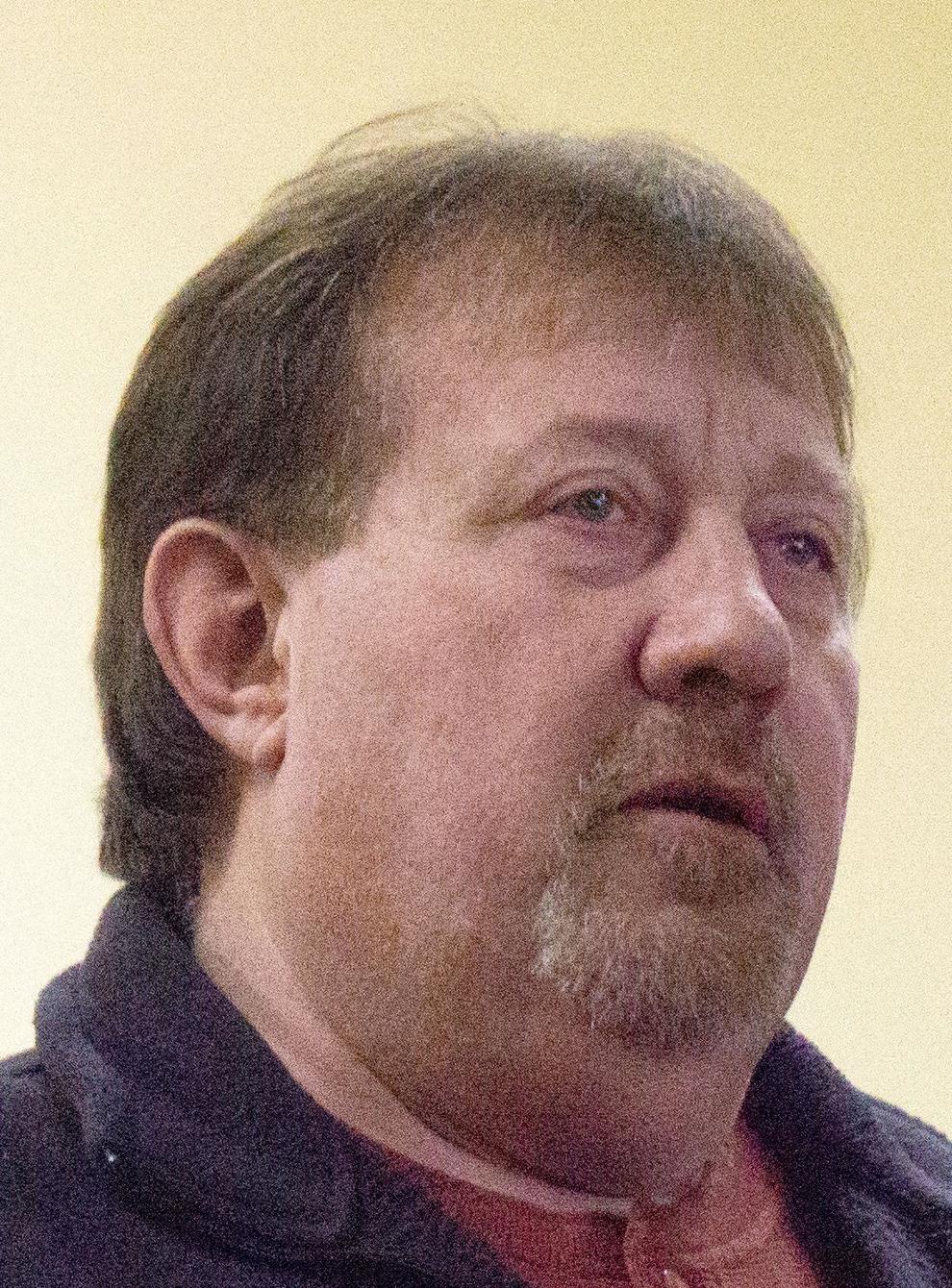 But he repeatedly said the board is following state "guidelines" by limiting capacity in the board's meeting room to 10 and practicing social distancing. As for the mask mandate, which is being challenged in court but currently has the weight of law, that's a "matter of choice" and a "recommendation," he said.
The members of the Soldiers Grove Village Board, in Crawford County, similarly eschew masks and meet in person because some members couldn't access meetings online.
Board president Paul Nicholson said members can't socially distance in the space they're in and that they're fine with the absence of masks. The few members of the public who do attend, however, are seated far enough away from the board to be safe, he said.
Members of the Wilton Village Board, in Monroe County, have not always worn masks when they meet at the local community center, which doesn't have internet capacity in the gym where they gather but is large enough to allow members to socially distance, according to board president Tim Welch.
Welch, who voted against the requirement, was also worried that barring a board member from attending a meeting because the member won't wear a mask denies constituents of representation.
"I don't want to start a culture war here in town," said Welch, who said he's a Democrat and doesn't think COVID-19 is a hoax. "The election is over. I would like people to start talking to one another again."
'Completely outrageous'
Bill Lueders, president of the Wisconsin Freedom of Information Council and the editor of the Progressive magazine, called decisions like Wilton's "completely outrageous."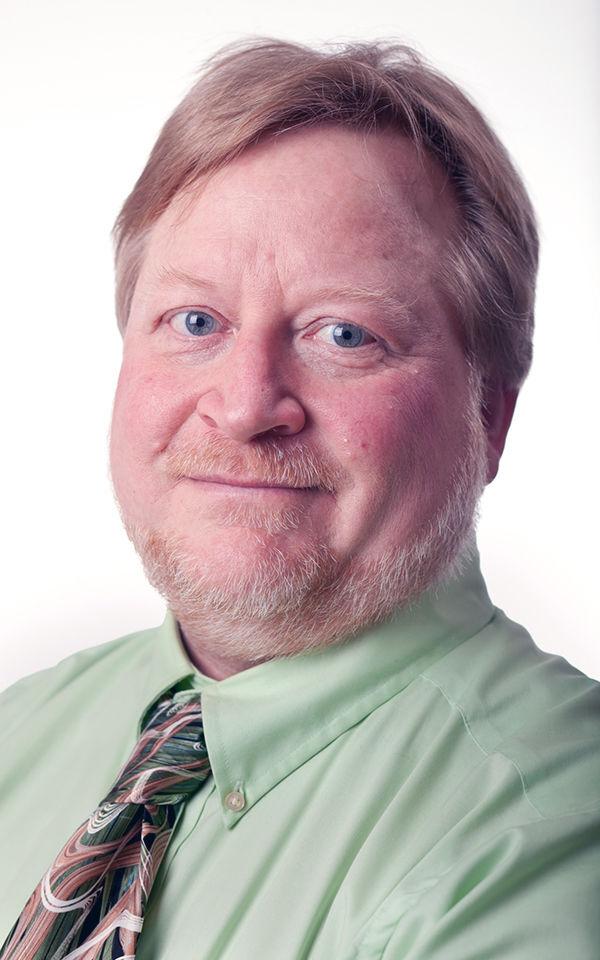 "Government bodies that continue to meet in public without uniformly wearing masks that do not provide an alternative to in-person attendance are absolutely breaking the open meetings law and should be prosecuted for it," he said. "No person in Wisconsin should be forced to put his or her health at risk in order to attend a public meeting held by reckless and irresponsible public officials."
But local officials say that if the public has a problem with their mask-free meetings, no one has mentioned it.
"I guess I don't know how to answer that," DeWitt said when asked if the Ontario board's refusal to wear masks effectively limited the ability of citizens worried about catching the virus from attending.
"Nobody's said nothing," he said. "We've never heard anyone complain."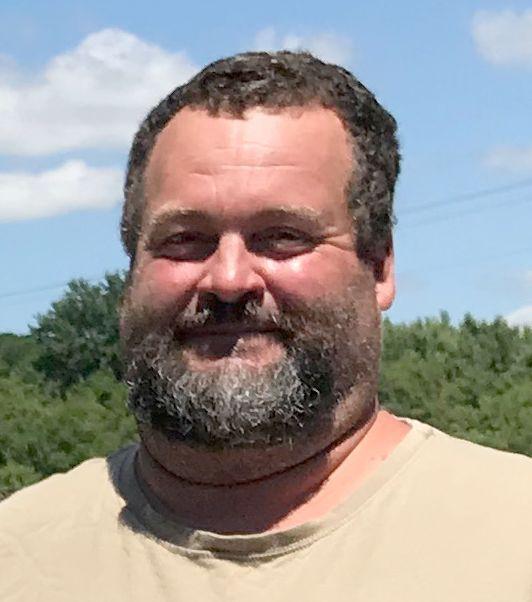 Journalists, for whom covering government meetings is a key job requirement, face an even starker dilemma when local elected officials hold in-person meetings without masks or an online option.
"Ontario Village Board meetings are held without masks and social distancing, and, to me, that says to the dozen people in the room, 'I don't care about you, you're expendable, get sick and die,'" Parker, of the County Line, wrote on Oct. 8 after she'd spent four days in the hospital where she was given oxygen, steroids and other treatment.
In two columns, she suggested she caught the virus at the Ontario board meeting, telling the State Journal that it could have been DeWitt who infected her.
DeWitt called Parker a "liar," while Smith said both that Parker might have given DeWitt the virus and that it was unlikely DeWitt infected her because they were at "opposite ends of a 30-foot building."
One county over, in Gays Mills, Charley Preusser, the editor of the Crawford County Independent, was sufficiently concerned about the spread of COVID-19 that he asked Gays Mills Village President Harry Heisz at the Village Board's Oct. 12 meeting to require people at board meetings to wear masks. Preusser later reported that Heisz rejected the request by explaining "the Crawford County Sheriff's Department had indicated they would not enforce the (state mask) order."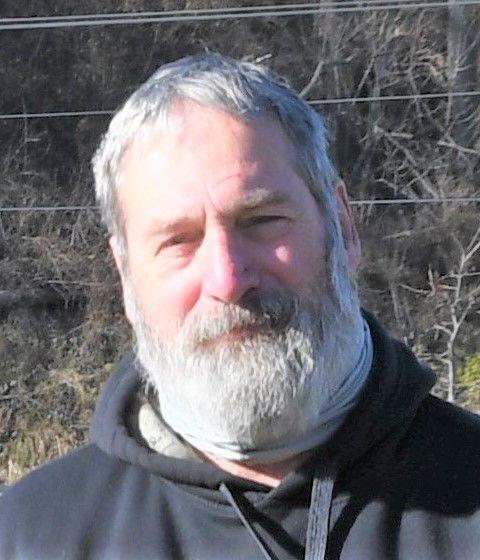 Neither the League of Wisconsin Municipalities nor the Wisconsin Towns Association has issued guidance to members on how the mask mandate and the state open meetings law interact. Towns Association executive director Mike Koles called it a "legal gray area."
"The law requires that the meeting is 'reasonably accessible,'" he said. "Does someone else's refusal to wear a mask create an environment in which the meeting is not reasonably accessible?"
Paul Ferguson, who heads up the Department of Justice's Office of Open Government, said he was not aware of any complaints from the public or journalists about the lack of masks impeding access to public meetings and that his office has not issued any guidance to municipalities on the issue.
Lack of enforcement
Croninger said his opposition to the mask mandate "is strictly a legal one and not a position on whether there should or should not be a statewide mask mandate." Monroe County Sheriff Wesley Revels said that because of Croninger's stance, his deputies are not enforcing the order.
Crawford County Sheriff Dale McCullick said that while his office hasn't received many complaints about violations of the mask order, its practice is to forward complaints to the health department for follow-up.
Vernon County Sheriff John Spears did not respond to requests for comment.
In addition to dismissing the state mandate as optional, some local elected officials contend requiring masks violates their rights, while sowing doubts about the effectiveness of masks that run counter to public health research.
"There's a lot more to it than just having it on," said Nicholson, of Soldiers Grove, adding that good hygiene such as hand-washing and staying at home when you're sick are more important to limiting the virus spread.
"If I lived in Downtown Milwaukee, I'd probably have another view on it," he said, but not in a village of about 540 people.
While it's true that cloth masks do not provide protection as strong as N95 masks against contracting the coronavirus, research has found that they do provide varying levels of protection depending on the type of mask, and the Centers for Disease Control and Protection has been recommending their use since early April.
Smith, of Ontario, pointed to increases in COVID-19 cases in more populated areas with strong mask mandates as proof masks aren't always effective, and pushed back against efforts to deny him what he considered his right under the U.S. constitution to choose not to wear a mask.
"Is this China?" he said. "Is this a communist country?"
Wilton Board member Tom Brieske, the only maskless member at the Nov. 9 meeting, said he didn't know why he won't wear a mask. "I just don't," he said.
Confirmed cases in Monroe, Crawford and Vernon counties started to take off in mid- to late September. From Sept. 16 to Dec. 3, cases increased seven-fold, from 734 to 5,359. Thirty-six people have died from the virus in the three counties, which have a combined population of 93,206, according to the Census Bureau.
---
Photos: Green County celebrates Cheese Days