Jeff Tischauser's dream of a university teaching career seemed within reach in 2013, when he was accepted into UW-Madison's doctoral program in journalism and mass communication.
To join the program, Tischauser, 36, said he took a big pay cut from his past career teaching at community colleges.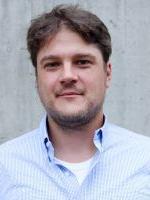 Now, with a year and a half left to finish his doctoral dissertation, Tischauser faces an unexpected wrinkle: a tax overhaul being debated in Congress that he fears could give him a whopping tax increase by taxing the tuition waivers he and other graduate students receive. Tischauser said he already has little financial wiggle room: his take-home pay is about $25,000, he said, from a university stipend plus his side gigs, which include adjunct faculty work at an online college and working as a sales rep for a cheesemaker.
"I took a risk" to enter graduate school, Tischauser said. "Now they want to take more money out of the measly salary I take home. It makes me infuriated."
The Republican tax overhaul that passed the U.S. House last month includes provisions that could drain the wallets of students and student debt-holders, critics say. The increased cost to college students would top $65 billion in the next decade, according to one estimate by the American Council on Education, which represents nearly 1,800 college and university presidents.
The Senate version of the bill, also passed last month, omits the provisions that affect students and debt-holders. But it retains ones that advocates say would inflict financial harm on colleges and universities.
Now the focus is on what emerges from a conference committee to reconcile differences between the House and Senate tax bills. Republicans hope to agree soon on a bill that can pass both chambers and head to President Donald Trump.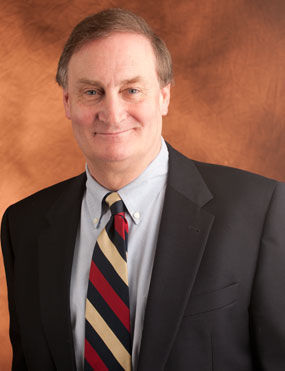 The unusual speed with which Congress is nearing a final vote on a tax bill increases the odds it will have "unanticipated and undesirable outcomes," said Terry Hartle, a spokesman for the American Council on Education.
"Our concern from the start," Hartle said, "has been that the tax bill that was being rushed through Congress would make it more difficult for low- and middle-income families to finance a post-secondary education, and at the same time, undermine the financial stability of ... colleges and universities."
Supporters of the tax bills say they'll yield two outcomes that help everyone: robust economic growth fueled by corporate tax cuts, the centerpiece of both bills, and an easier-to-understand tax code. They also project that, while some taxpayers may pay more, most would pay less once all the tax changes are accounted for.
"At the end of the day, these are trade-offs that have to be made when you're trying to simplify the tax code," said Jon Buhl, a spokesman for the conservative Tax Foundation.
In addition to the provision that would affect Tischauser, another controversial provision in the bill would repeal the tax deduction for student loan interest, claimed by more than 12 million tax filers in 2015.
Those provisions are in the House version, but not the Senate version, of the tax bill.
Both the House and Senate bills also contain sweeping changes that, while not directed at higher education, could be acutely felt on campuses. They would sharply curtail the deduction for state and local taxes, which advocates fear will create pressure for state governments to cut funding for colleges and universities.
The bills would also roughly double the standard deduction for individual tax filers, which experts say would lessen the tax incentive for charitable contributions. That will lead to fewer contributions, including to colleges and universities, they predict.
A provision that was in the Senate bill, to tax royalties from licensing college and university names and logos, was dropped from that bill prior to passage and is not expected to move forward.
Here's a closer look at the provisions in the bill that have drawn the most attention in higher-education circles.
Tuition waivers
Heading into the tax bill conference, UW-Madison officials say their biggest goal is preventing inclusion of the House proposal to treat graduate school tuition waivers, or remissions, as taxable income. Graduate students typically get the waivers in exchange for teaching or conducting research.
More than half of all graduate students had gross incomes of $20,000 or less in 2012, the most recent year for which Department of Education data are available, according to a letter to congressional leaders from the Association of Public and Land-Grant Universities.
Master's students got an average of $10,949, and doctoral students an average of $13,609, in tuition waivers that year, the letter says. Treating that as taxable income would dramatically increase the taxes working students owe "and make the pursuit of a graduate degree much more challenging, if not impossible, for many of these students," the association wrote.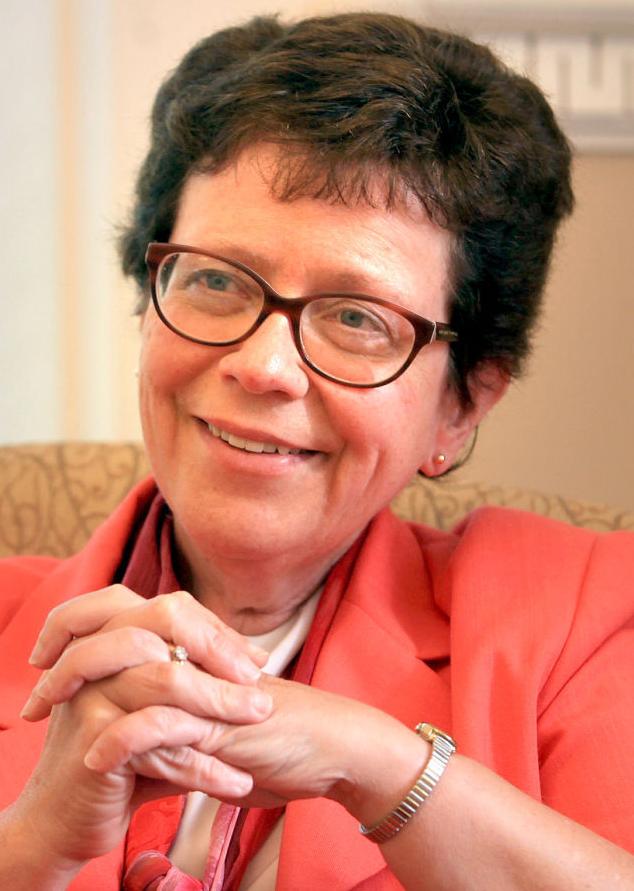 At UW-Madison alone, the proposal could affect about 5,300 Ph.D. students and 1,900 master's students, Chancellor Rebecca Blank wrote in a recent letter to House Speaker Paul Ryan, R-Janesville.
Tischauser said he doesn't meet the profile of graduate students who'd be most harmed by the change. That, he said, would be students from low-income or disadvantaged backgrounds.
Blank made that point in her letter to Ryan.
"The result would be that students — particularly from lower-income families — might find it prohibitive to pursue graduate work," Blank wrote.
Student loan interest
The popular student loan interest deduction allows as much as $2,500 to be deducted, regardless of whether filers itemize their tax returns. The deduction is limited to single filers earning less than $80,000 and married couples earning less than $160,000.
Eliminating it "would directly and clearly exacerbate student debt loads," the Association of Public and Land-Grant Universities told congressional leaders in a recent letter.
Public blowback ensued from the House inclusion of the student loan interest and graduate tuition waiver changes, after which the Senate passed a bill that omitted those provisions. The sequence of events makes Hartle "cautiously optimistic" they'll be excluded from the conference version of the tax bill.
Still, some argue there's a benefit to scrapping the deduction. Buhl said it may be among the factors that contributed to sharp increases in student tuition and debt across the U.S. in the last two decades.
"If you subsidize something, then it just creates an incentive for people to take out more of that debt," Buhl said.
Charitable contributions
Critics fear increasing the standard deduction will reduce the financial incentive to make charitable donations, on which colleges and universities increasingly rely.
Blank raised that concern in letters to Ryan and Sens. Ron Johnson, R-Oshkosh, and Tammy Baldwin, D-Madison.
Buhl said the Tax Foundation estimates the tax bills will reduce the percentage of tax filers who itemize their deductions from about 30 percent to less than 10 percent. That, in turn, sharply cuts the percentage of filers eligible to claim a tax deduction for charitable contributions.
If the House bill became law, the scorekeeper, the Joint Committee on Taxation, estimates 9.4 million donors would deduct charitable contributions of $146.3 billion next year — compared to 41 million donors deducting contributions of $241.1 billion if the law is unchanged.
State budgets
Both GOP bills call for eliminating the federal deduction for state and local income and sales taxes for individual taxpayers. The deduction for property taxes would be retained, but capped at $10,000.
Ryan and other GOP congressional leaders have praised this move. They argue that the deduction helps prop up "big government states" and encourages them to keep levying high taxes, since taxpayers can write them off.
But public colleges and universities, which base their budgets on a mix of state aid — coupled with federal aid and student tuition — view it differently. The UW System got a $36 million funding boost in the current state budget, but that followed a $250 million cut in state funding in 2015.
"The concern here is this step will put pressure on states that have significant tax rates, and that those pressures will play havoc with state budgets, leading to reductions in funding for colleges and universities," Hartle said.
Endowments
The House and Senate GOP tax bills would impose a 1.4 percent excise tax on private-school endowments valued at a certain amount per student. In the House bill the threshold is $250,000 per student; in the Senate bill, it's $500,000 per student.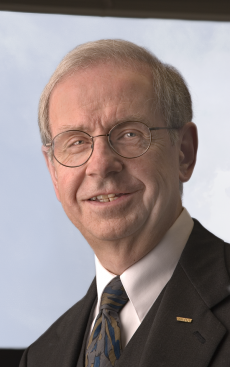 The Medical College of Wisconsin is the only Wisconsin institution that would be affected, according to the American Council on Education and the Wisconsin Association of Independent Colleges and Universities. The college confirmed the impact in a statement.
The association's president, Rolf Wegenke, said while the endowment tax doesn't affect many Wisconsin institutions, "it sets a precedent that's very concerning to us."
"These endowments do benefit students, overwhelmingly," Wegenke said.