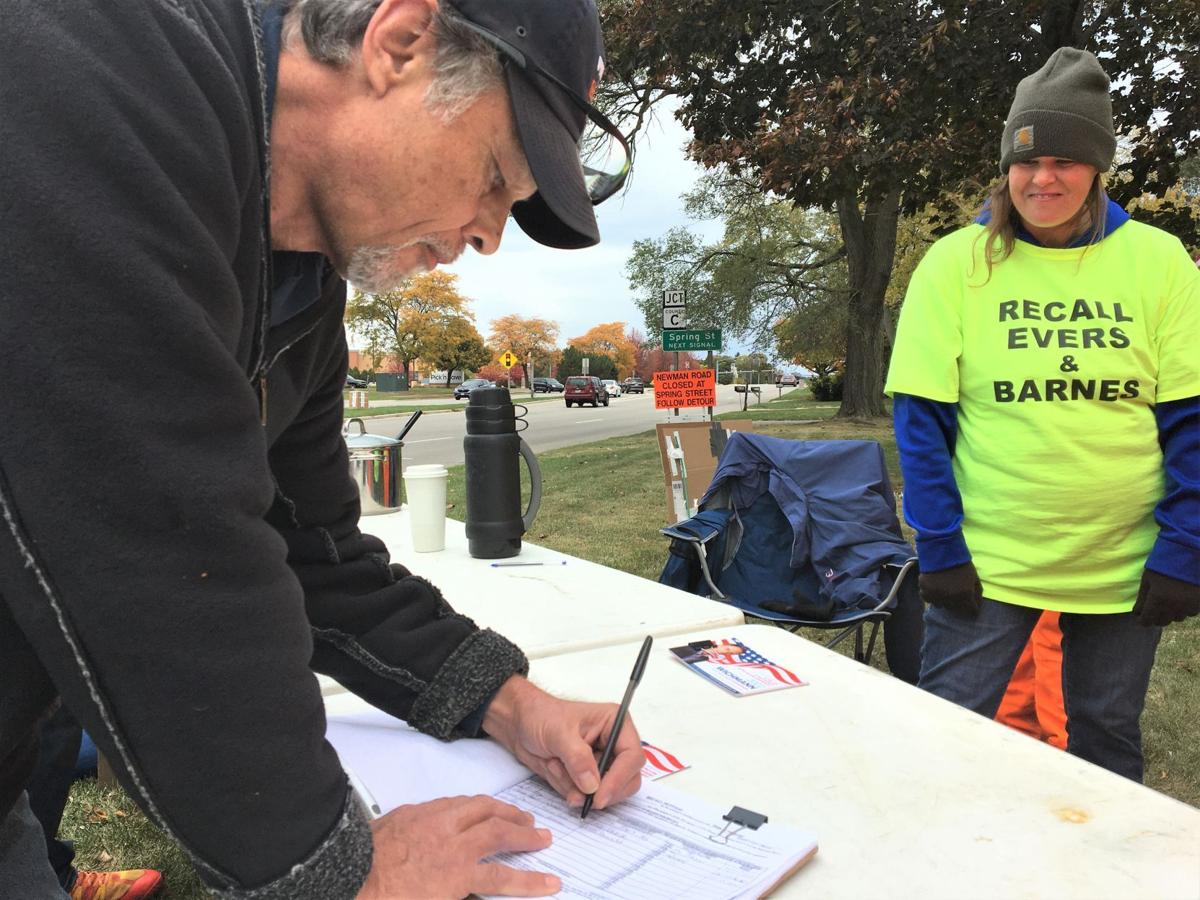 After claiming last week that she had more than enough signatures, the organizer of an effort to recall Gov. Tony Evers said Monday the effort has fallen short.
The recall effort would need to turn in 668,327 valid petition signatures by Tuesday to trigger a statewide recall election against Evers and Lt. Gov. Mandela Barnes. Organizer Misty Polewczynski wrote in a Facebook post Monday that after reviewing signatures that came in over the weekend, the group won't have enough.
"It is with a heavy heart we announce that after proofing and what came in over the weekend we have fallen short," Polewczynski said. "We do not have enough signatures to turn in."
In the post, Polewczynski said she will soon be finalizing campaign finance statements and returning unneeded donations over the next week. She said no signatures will be turned in to allow for another recall to be filed and "keeping the information from becoming public record."
"All remaining petitions will still be collected and destroyed to keep them from falling in the wrong hands," she wrote.
Polewczynski did not respond to a request for comment.
Polewczynski's admission of defeat comes after she told the Wisconsin State Journal last week she had collected more than enough signatures to trigger a recall election and had set a goal of 1 million signatures, although statements she made on social media threw her claim into doubt.
Polewczynski wrote in response to a question about why she had provided the number to the news media: "I would not pay attention to that number given to them!"
"Sometimes any press is better than no press. But like we'd give that out?!" she added.
She later wrote: "I'm going to do an interview this afternoon and will probably make up some crap to tell them. I like when they look dumb. Plus they drug my name through the mud."
The Milwaukee Journal Sentinel, which first reported on Polewczynkski's Facebook posts, had previously reported she was convicted of forgery, writing a worthless check and bail jumping 15 years ago.
The threshold for both recall petitions is 25% of the votes cast in the November 2018 gubernatorial election. Evers and Barnes, both Democrats, are up for re-election in November 2022 and their current four-year terms end in January 2023.
Asked about the Facebook comments, Polewczynski denied misleading the media and said the Facebook comments were taken out of context. She suggested she was unlikely to do any more interviews.
Polewczynski wants to recall Evers and Barnes over their response to the COVID-19 pandemic and to the outbreak of violence in Kenosha after the Aug. 23 shooting of Jacob Blake by Kenosha Police Officer Rusten Sheskey.