When it comes to political intrigue in Wisconsin, 2015 will be a tough act to follow.
But 2016 promises to bring plenty more action, headlined by the presidential election followed closely by a tight race for the U.S. Senate and a heavy agenda in the state Legislature.
State lawmakers return in January after a frenetic 2015 — a year in which they made Wisconsin a right-to-work state, partially repealed its prevailing wage law, cut $250 million in funding for colleges and universities, unsuccessfully sought to gut the state's open records law and overhauled elections and campaign oversight.
Topping the political news last year was the rapid rise and collapse of Gov. Scott Walker's presidential campaign. Another big moment came with the elevation of Rep. Paul Ryan of Janesville to Speaker of the U.S. House, the first Wisconsinite to hold the post.
More big items await Walker and the GOP Legislature in 2016. They include proposals to overhaul the state's jobs agency, revamp the hiring and firing process for state workers and govern the use of large water wells. Other possible items include a proposed ban on the sale and use of aborted fetal tissue, eliminating the state's minimum markup requirement for retailers and restricting the ability of state agencies to issue rules and regulations.
Wisconsin's presidential primary and state Supreme Court election are in April, kicking off an election season that culminates in November.
Democrats believe they can make gains in the Republican-dominated Legislature, though wresting away control of either chamber will be tough.
And by the end of the year, it should be clear how much progress Walker has made rehabilitating his approval rating in Wisconsin, which plunged during his failed bid for the GOP presidential nomination.
Races up and down the ballot in 2016 will be heavily influenced by the presidential and U.S. Senate contests and the issues that sway them, said Charles Franklin, a political scientist who conducts the Marquette Law School Poll.
National security, immigration and income inequality are among the issues energizing voters in the presidential race now, he said. But it's not yet clear if one of those three could dominate the debate — or if other issues could rise to the fore — in the next 10 months, he added.
If those races appear competitive as the November general election nears, which Franklin said is a strong possibility, he said it could trigger a flood of campaign spending in Wisconsin by political parties and groups.
"If that happens, I think we look like a battleground state," Franklin said.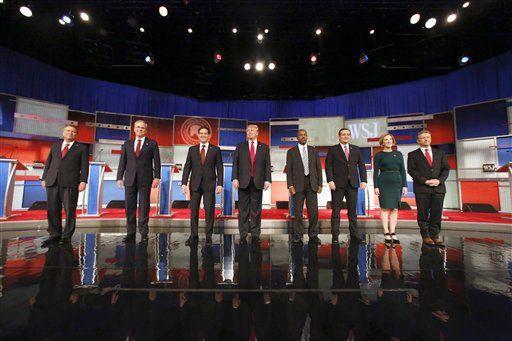 Will Wisconsin's primary matter?
National Democrats will train their focus on Wisconsin on Feb. 11, when Milwaukee hosts the party's fifth presidential debate. The state's largest city was the site of a GOP debate in November.
Wisconsin's April 5 presidential primary falls in the latter half of the calendar among states, so voters here may not have influence in picking either party's nominee. The scenario in which they would play a key role is if one or more of the presidential nominees for the two major parties are not apparent after a gantlet of primaries and caucuses in February and March.
Candidates up and down the ballot could suffer the consequences — or reap the benefits — of their party's eventual nominee and the effect he or she will have on voter turnout.
Despite the recent dominance of Republicans in state politics in Wisconsin, Franklin noted it has a long track record of voting Democratic in high-turnout presidential elections. Wisconsin hasn't backed a Republican for president since Ronald Reagan in 1984, though it came close to supporting George W. Bush in 2000 and 2004.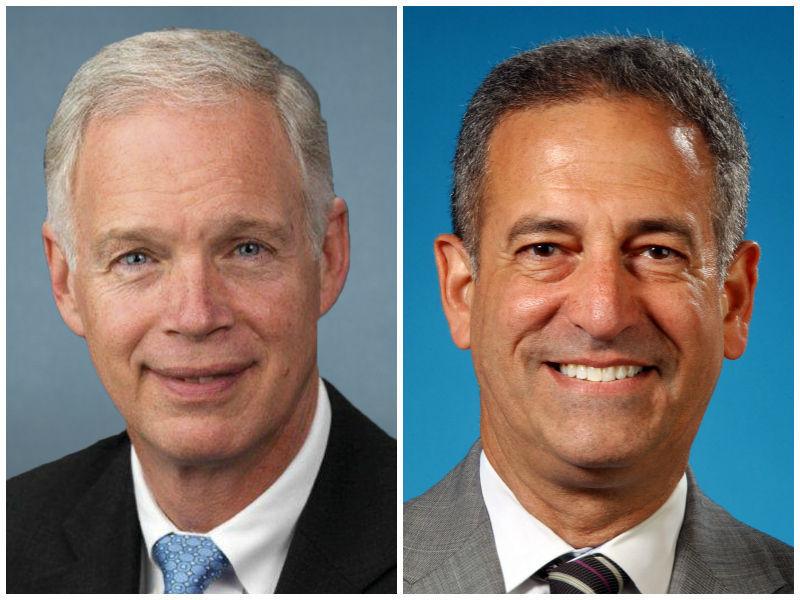 Senate race: Johnson-Feingold rematch
The high-profile U.S. Senate race is certain to bring national attention and national advertising dollars to Wisconsin.
Johnson, a first-term Republican from Oshkosh, faces what's widely acknowledged to be a difficult re-election challenge against Democrat Feingold, who has led early polls of the race. National Democrats regard the Wisconsin seat as a necessary pickup on the path to reclaiming Senate control.
Feingold has faced a barrage of early attacks from Republicans eager to paint him as closely tied to President Barack Obama or highlighting his positions while serving in the Senate from 1993 to 2011.
Johnson, meanwhile, could be particularly affected by whoever earns the GOP presidential nod, according to Barry Burden, a UW-Madison political scientist and an expert on campaigns and elections. Polls have shown many Wisconsinites don't have strong views on Johnson even after five years in office.
"He doesn't have a brand ID to separate himself" from his party's nominee, Burden said.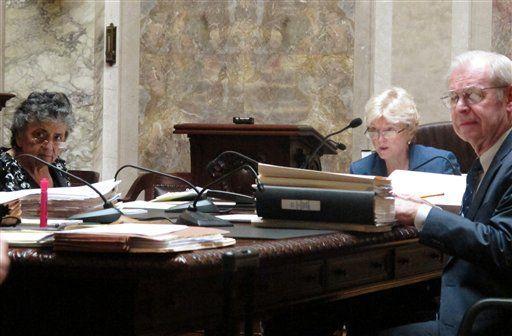 Supreme Court incumbent wants to retain job
Voters will also elect one of seven state Supreme Court justices to a 10-year term in early 2016.
Newly appointed Supreme Court Justice Rebecca Bradley is the freshly minted incumbent after Walker announced her appointment in October. She succeeded N. Patrick Crooks, who died in office days after announcing he wouldn't run for re-election in the spring.
State appeals court judge JoAnne Kloppenburg and Milwaukee County Circuit Court Judge Joe Donald have said they are running for the seat. Other candidates could emerge before the filing deadline at 5 p.m. Tuesday.
If at least three candidates gather enough signatures to get on the ballot, there will be a Feb. 16 primary election to pick the top two. The winner will be determined at the April 5 election.
Although the job is nonpartisan, the state Republican Party is working on Bradley's behalf, sending out appeals for petition signatures to get her on the ballot and advising voters that she "has already demonstrated herself to be a strong voice for conservatism on the court."
A Bradley win would solidify the conservative majority on the state's high court, where longtime incumbents are rarely defeated.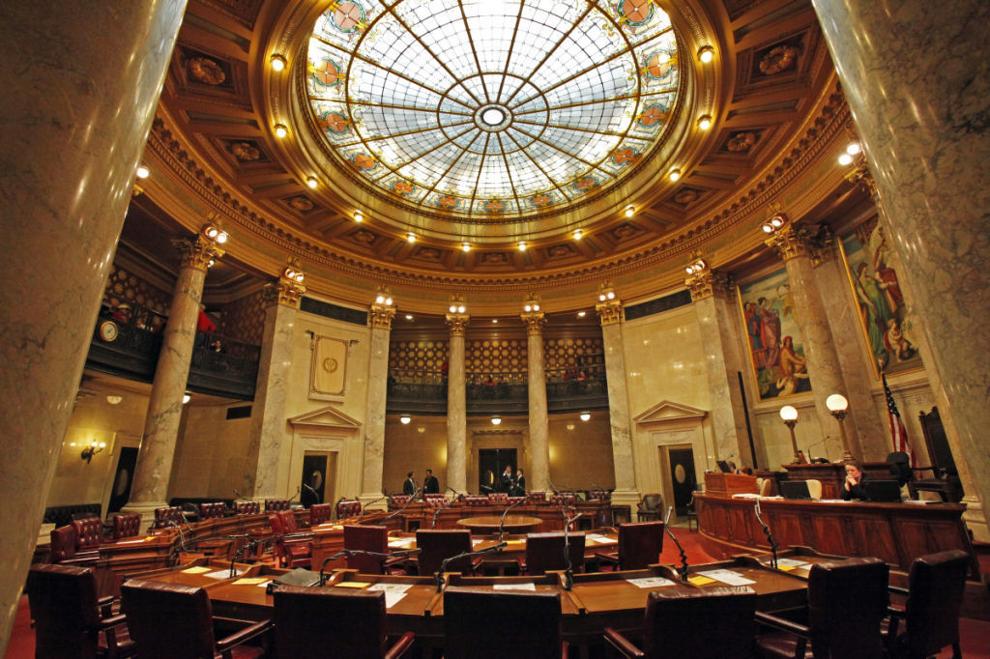 New elections oversight, legislative races
In the state Senate, Democrats believe they can reduce or upend the 19-14 GOP majority. At the top of their list of targets is Senate District 18, including the cities of Oshkosh and Fond du Lac. The district won't have an incumbent because its current senator, Republican Rick Gudex, isn't seeking re-election.
More GOP-controlled seats could be in play in the Assembly, though a 63-36 Republican majority makes gaining control of the chamber a stretch for Democrats.
The state will have a new elections oversight body after Walker signed a law eliminating the Government Accountability Board and replacing it with new elections and ethics commissions. They begin operating June 30.
The new elections commission comes online at a pivotal time. It'll be about five months before a high-turnout presidential election, which also includes legislative races, and before the first such election at which Wisconsin's photo ID for voting requirement is in effect.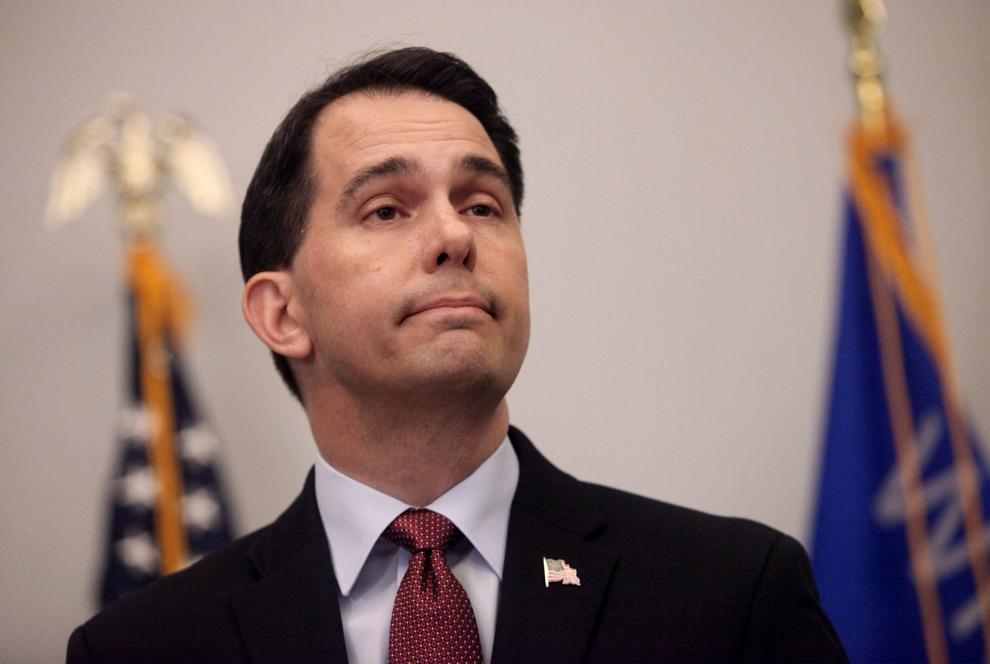 Scott Walker's future
Walker, Wisconsin's most visible politician, won't be on the ballot in 2016. But he has pledged to work on behalf of Johnson and to help Republicans cement their majorities in the state Legislature.
Walker's approval rating also will be closely watched in 2016 to see if it rebounds from the sub-40 percent territory it occupied for much of 2015.
At stake will be whether Walker, after a failed White House bid and signing controversial laws in 2015, retains enough clout to continue being the most influential person in state government. Another key question is whether Walker remains viable enough to seek a third term as governor in 2018.
"Right now, if I had to pick today, I'd be ready to go," Walker said of a potential third term. "I'd be ready to make the case that there's still more work to be done."