In an unusual move, two neighboring states are urging Wisconsin regulators to reject a high-voltage power line proposal.
Attorneys general for Illinois and Michigan this week filed a brief with the Wisconsin Public Service Commission opposing the line, known as Cardinal-Hickory Creek, which would run from Dubuque, Iowa, to Middleton.
Kwame Raoul, of Illinois, and Dana Nessel, of Michigan, both Democrats, argue the line is no longer needed and object to the millions of dollars in costs that would be passed on to consumers in their states. They say Illinois residents would be expected to pay about 10% of the costs, while Michigan residents would cover 21%.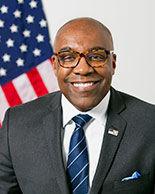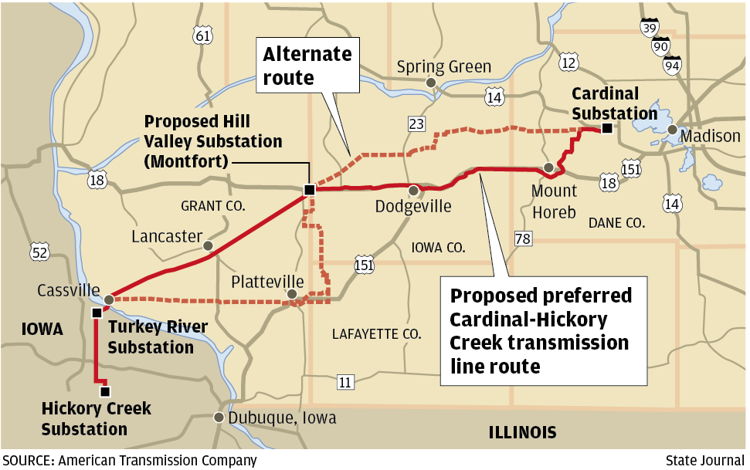 The utilities and clean-energy advocates say the line is needed to bring power from the West to population centers, and numerous existing and planned wind and solar projects are depending on it to deliver their full output.
In a statement, ATC said the costs should be shared because "the benefits of such projects are widespread."
"Wisconsin ratepayers are currently sharing the costs of five major regional transmission projects in Illinois and one underway as well as one completed project in Michigan," the statement read. "It is appropriate that electric customers in Michigan and Illinois share in the costs" of Cardinal-Hickory Creek.
You have free articles remaining.
The attorneys general echoed concerns voiced by Wisconsin's ratepayer advocacy group, which said things have changed since 2011 when the Midwestern grid authority approved Cardinal-Hickory Creek as one of 17 "multi value projects" — or MVPs — that were expected to provide reliability, renewable energy and lower energy costs.
The brief states circumstances "have changed considerably, requiring additional analysis to avoid an expenditure of hundreds of millions of dollars for a line that may not be needed."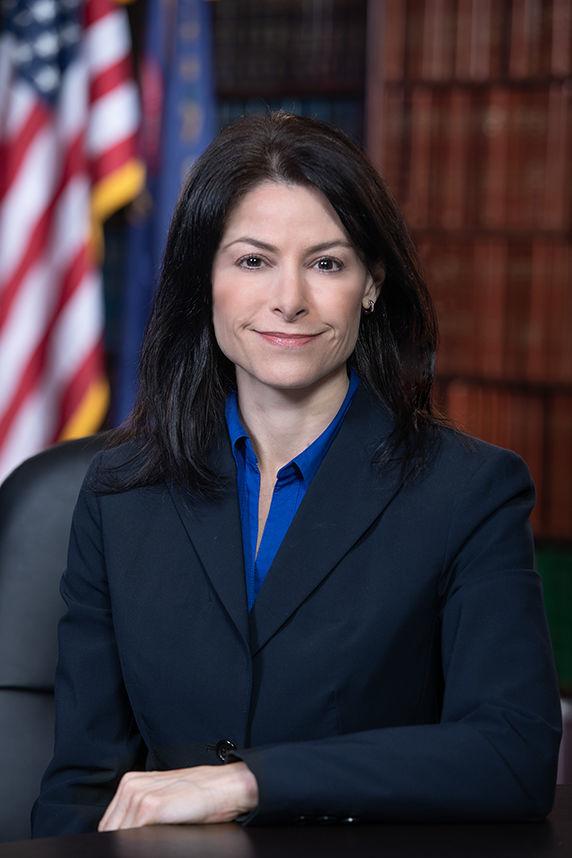 Slowing growth in electricity use, the rise of customer and utility-scale solar generation and developments in battery storage are among the reasons the attorneys general say an updated review is needed.
They ask that the PSC reject the application, though they go on to suggest the applicants could study ways to address current needs through non-wire alternatives.
"It just underscores the questions about the costs and benefits of this line," said Tom Content, executive director of Wisconsin's Citizens Utility Board, which opposes the project. "There are still unanswered questions."
PSC spokesman Matt Sweeney said this is the first time the agency has received opposition to a transmission project from other states.
The office of Wisconsin Attorney General Josh Kaul did not respond to questions Thursday about his position on the project, which has faced mounting political opposition from within the state.
Earlier this week, four Democratic lawmakers from the proposed corridor filed a letter expressing support for an alternative outlined by PSC staff that would involve updating 60- to 70-year-old transmission lines already in place, which has an estimated price tag of under $1 million.
In bold type, the letter asks, "Do you know whether this power line project is necessary?"