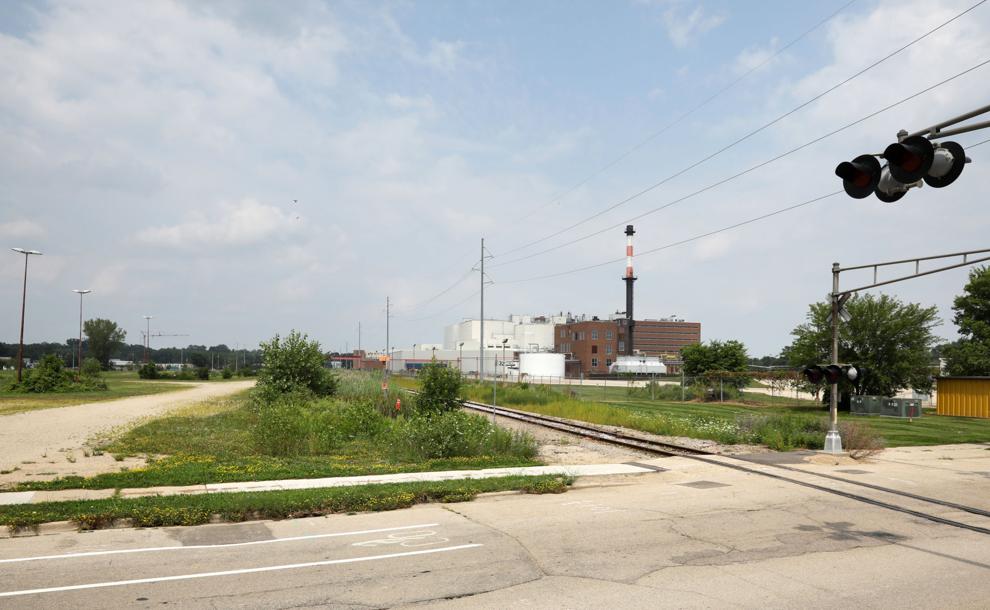 With prospects high for bringing passenger trains to Madison, the city is restarting efforts to locate a station that would provide access to pedestrians, bikes, buses and vehicles and be a catalyst for economic development.
"I'm just excited about the prospect of bringing passenger rail service to Madison," Mayor Satya Rhodes-Conway said. "The higher speed the better."
The city and others explored the possibility of high-speed rail a decade ago with possibilities for stations including the Dane County Regional Airport, Pennsylvania Avenue, the Kohl Center area, Monona Terrace, and First Street between East Washington Avenue and East Johnson Street. The project was scuttled when Republicans took over state government in 2011.
Some of the options for a future station may be unworkable.
Most recently, the city identified the possible site for a multimodal transportation facility that could serve trains and other forms of transit along the railroad tracks and north of Commercial Avenue in the heart of the Oscar Mayer Special Area Plan that was completed in 2020.
Meanwhile, Barry Gore, an advocate for high-speed rail, climate action, and a professional urban planner with 25 years experience in transit corridor and station area planning, continues to push for a site on First Street between East Washington Avenue and East Johnson Street called "Yahara Station," and insists the city is far behind in planning.
The mayor said she hasn't decided on a formal process for forging a vision for the station, including its location, and said it could unfold through the city's existing committee or a special initiative.
If Congress accepts Amtrak's plans, "we know we're on the map and have to start getting ready for that," she said.
A long wait
The city has been contemplating a passenger rail route and station site for more than two decades, with momentum peaking in the early 2000s and again a decade later.
The state was in line to receive $810 million in federal funding to build a Madison-to-Milwaukee high-speed rail system — a proposal supported in 2010 by then-Gov. Jim Doyle, a Democrat.
In the fall of 2010, then-Mayor Dave Cieslewicz's proposed capital budget envisioned a $12 million passenger rail station at the state's Department of Administration Building, 101 E. Wilson St., as part of a larger redevelopment initiative south of Capitol Square.
But Doyle's successor, former Gov. Scott Walker, a Republican, rejected the federal funds in 2011. Walker later sought $150 million to upgrade Amtrak's Hiawatha line from Chicago and Milwaukee to Madison, but the funding was ultimately denied.
In early April, Amtrak released what officials called an "aspirational map" detailing a vision for 2035. That map includes proposals for new routes with stops in Madison, Eau Claire and Green Bay — which reignited the prospect of expanded passenger rail service in the state.
Potential seen
Currently, the city's strongest signal on where a station may be located is in the Oscar Mayer Special Area Plan, which shows a "multimodal transportation facility" on the west side of the tracks a bit north of Commercial Avenue in the core of a "transit-oriented, mixed-use district."
Under the plan, Metro Transit's nearby North Transfer Point would be relocated and integrated into the multimodal facility that would house bike, car, shuttle, bus, perhaps bus rapid transit (BRT), and "in the long term, intercity and local rail."
The 58-page plan, however, says little more about the passenger rail component of the facility.
"We anticipate some sort of intermodal train station in the Oscar Mayer Area Special Plan," Rhodes-Conway said. "Amtrak officials were fairly positive about the prospects there. They thought the area had a lot of potential."
Gore, creator of the Yahara Station concept and a co-founder of the Campaign for Yahara Station, contends First Street is the best location.
The site is close to Downtown and on the main rail line connecting to both Milwaukee and St. Paul, Minnesota, he said. It has good vehicle access and room for parking. The city owns property in the area and there is potential to spur economic development.
But Amtrak would prefer not to have a station on a curve, Rhodes-Conway said.
The mayor said she's unsure if a station would be a stand-alone facility or part of a larger redevelopment, or who would own and run it. "Most of these questions aren't answered yet," she said.

Fork in road?
Gore, who said there are options to make the station work at First Street, said the city must get moving in its planning.
"I do not know of any official or unofficial study that the city has conducted for locating, designing or constructing a new intercity passenger rail station," he said, adding that the Oscar Mayer Special Area Plan was not a comparative study of site alternatives or advertised to the public as a chance for community engagement on the subject.
"If Madison aims high, and hires the best station architects available, then it can have a beautiful new civic icon," he said. "If it just goes along with the WisDOT or Amtrak process, then the station could be quite drab and spartan."
Rhodes-Conway said the city is closely monitoring federal funding and decision-making processes, and will be ready. "I'm hoping this time we can actually make it happen," she said.
Photos: Dane County Farmers Market returns to Capitol Square
Dane County Farmers Market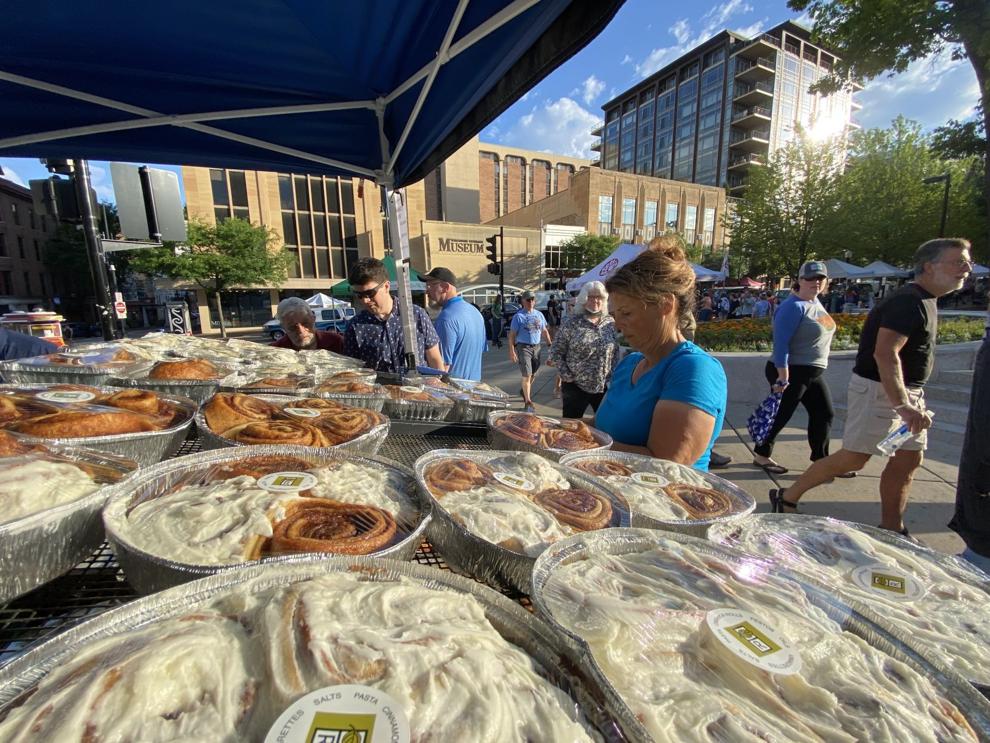 Dane County Farmers' Market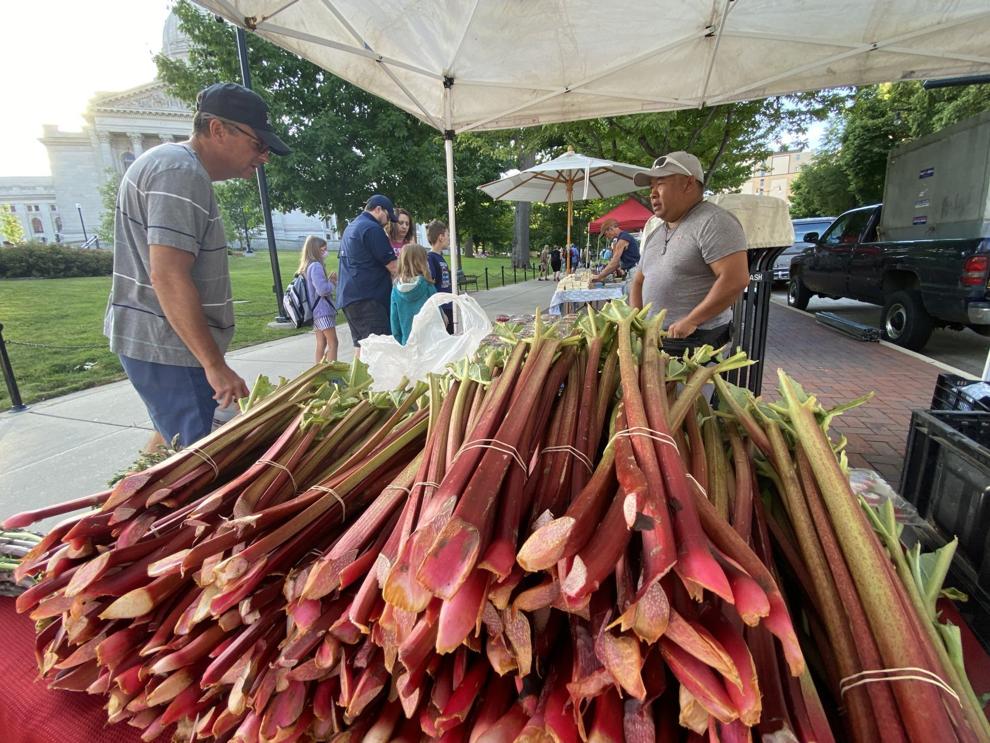 Dane County Farmers Market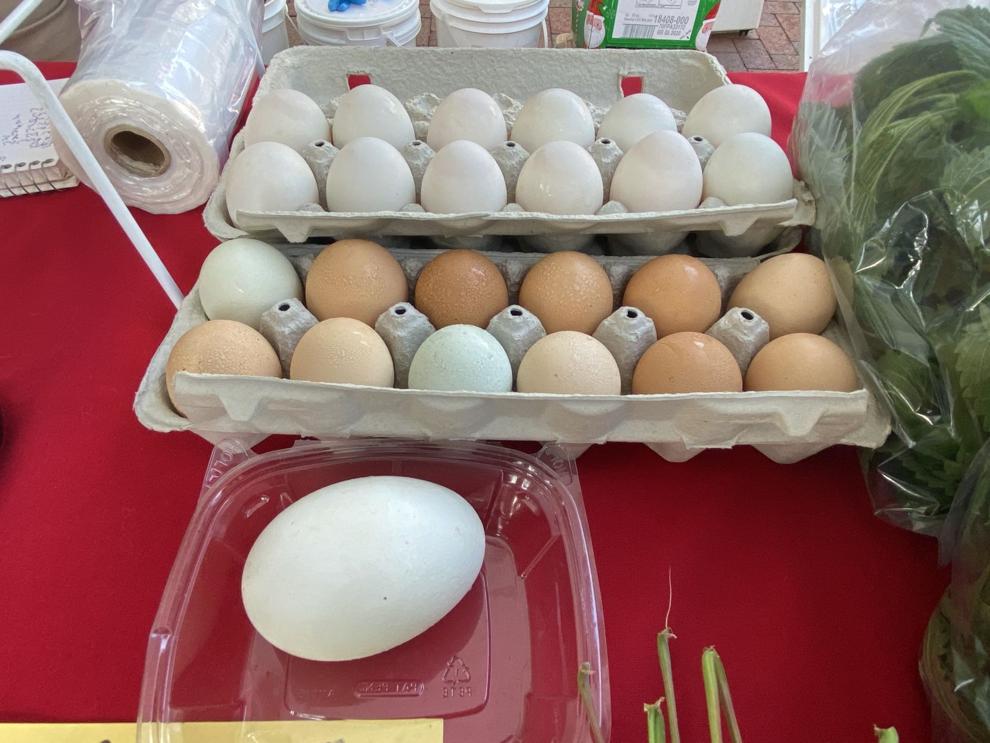 Dane County Farmers Market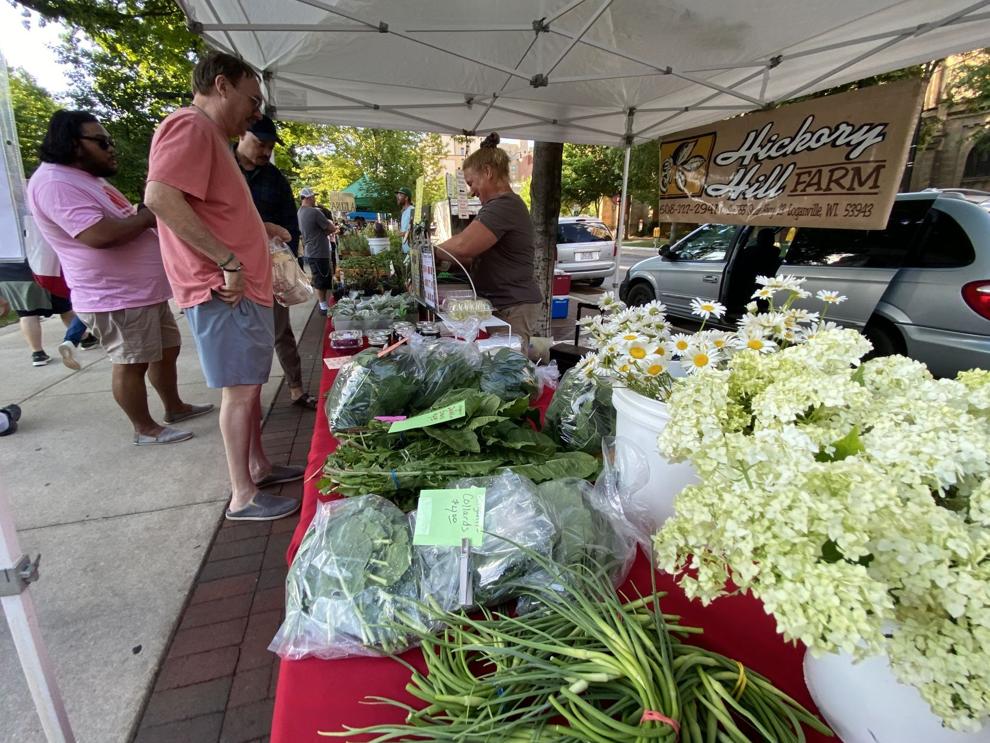 Dane County Farmers Market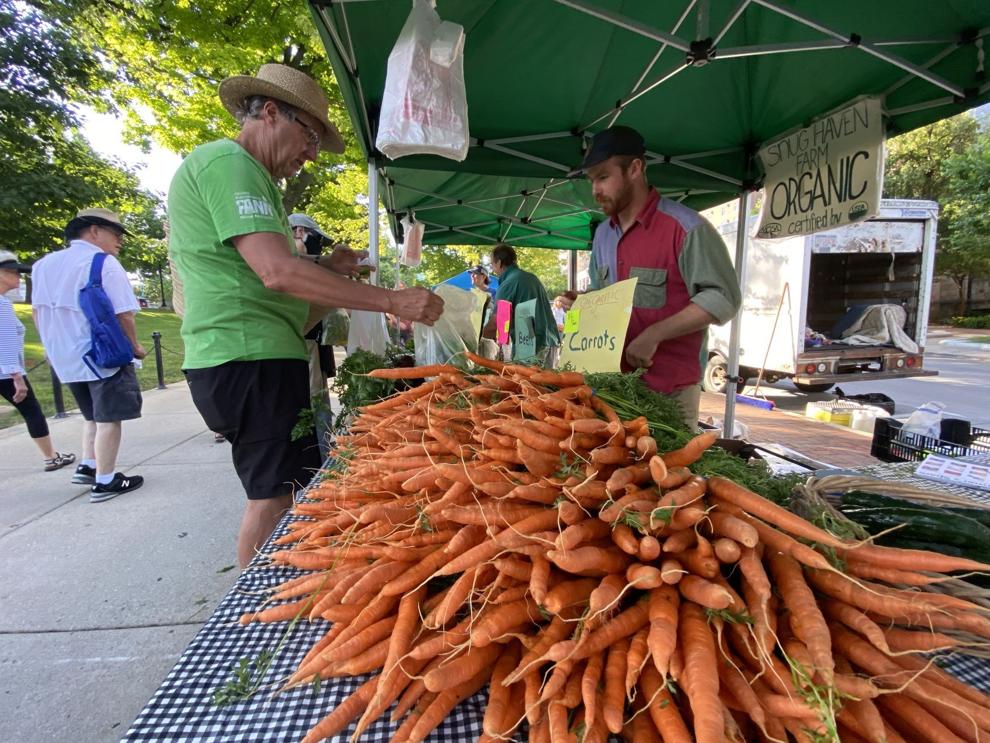 Dane County Farmers Market
Dane County Farmers Market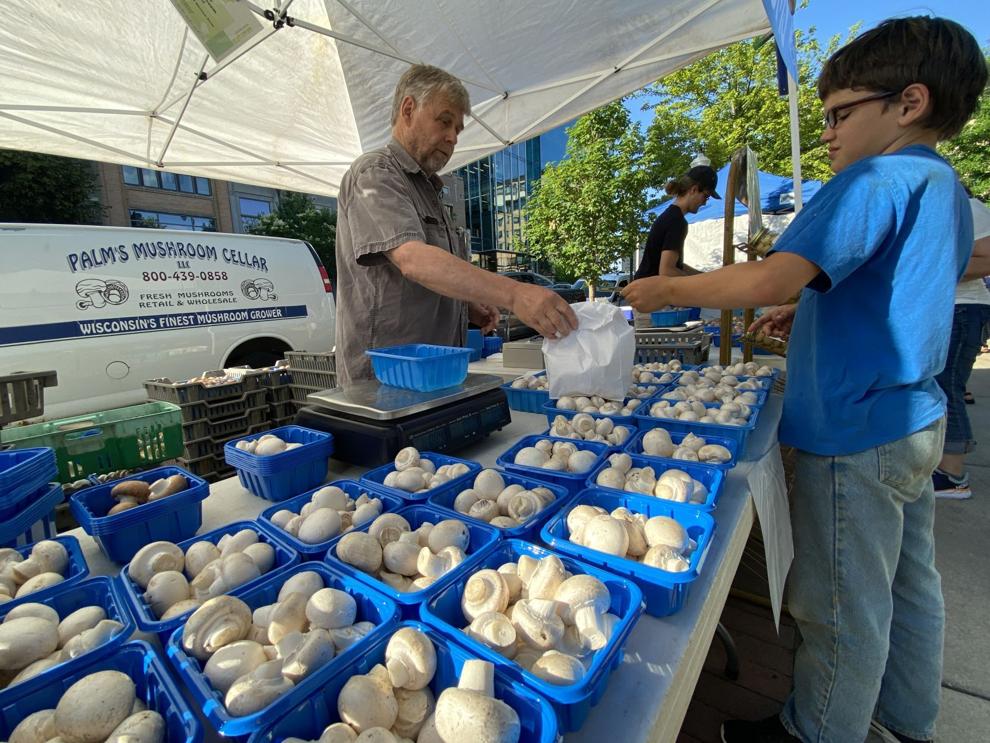 Dane County Farmers Market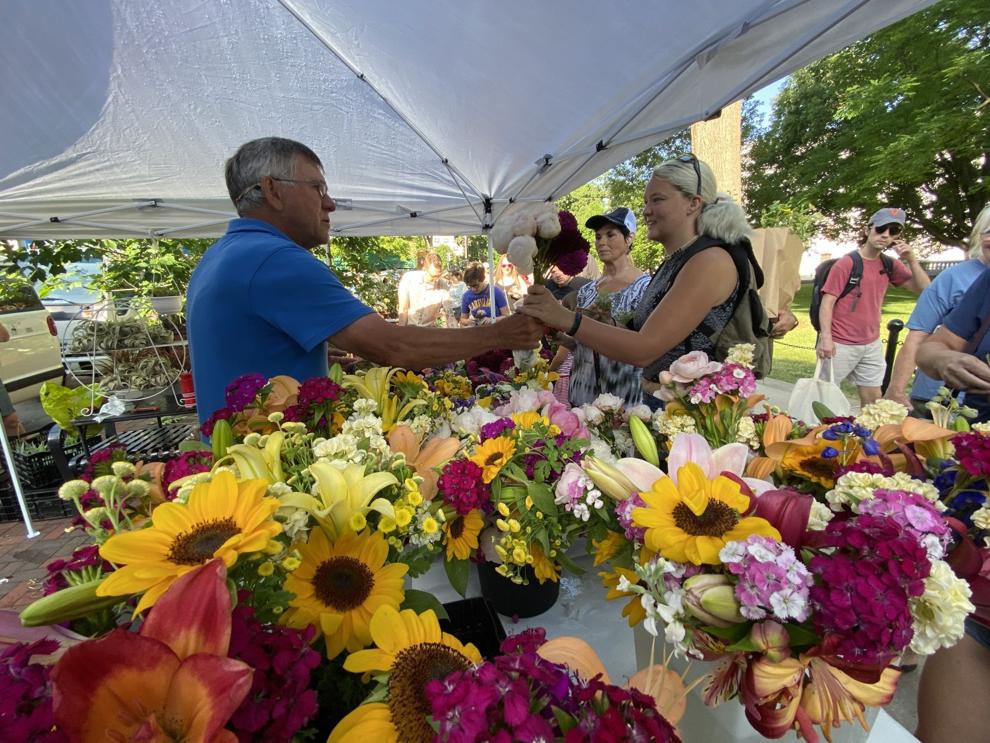 Dane County Farmers' Market
Dane County Farmers' Market