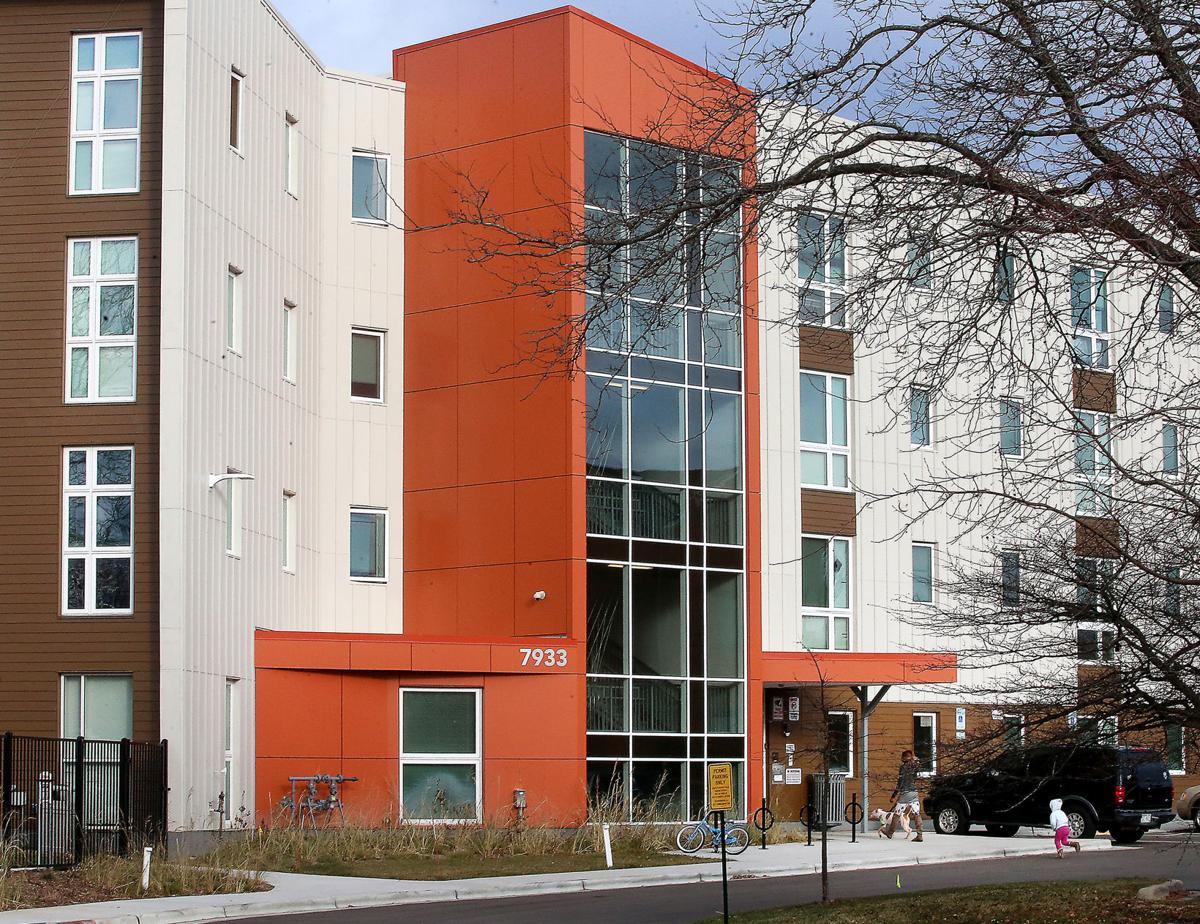 YWCA Madison, which provides critical support services for homeless families at a Far West Side housing project where police calls have soared, is leaving the project in March, the facility's owner and operator said Tuesday.
The city and Heartland Housing, which in June opened the $11.7 million, 45-unit project at 7933 Tree Lane — Madison's second big experiment with a Housing First approach to homelessness — are now looking for another support services provider.
"Heartland Housing and YWCA Madison recently made the difficult decision to end our partnership," Heartland spokesman Joseph Dutra said Tuesday. "The YWCA will continue to provide supportive services to residents through mid-March. Heartland Housing will ensure a seamless provision of services."
YWCA chief executive officer Vanessa McDowell could not be reached Tuesday.
Housing First puts the chronically homeless into permanent housing with no or few conditions and voluntary support services seen as vital to success. Support services are intended to help tenants who have faced barriers to housing including behavior problems, substance abuse or criminal records.
"People who have experienced this extreme difficulty face challenges as they heal from chronic homelessness and adjust to living in a safe space with others," Dutra said.
Evictions are seen as a last resort, but Heartland has begun proceedings against residents in seven units at Tree Lane.
The YWCA had deployed a supervisor and two case managers to the site and is being paid a total of $165,000 from Heartland, the city and the United Way for services, city community development director Jim O'Keefe said.
"Their departure leaves a big hole in what's needed to make the project succeed," O'Keefe said. "They'll need to be replaced. We have a little bit of time. We're going to explore a couple of different options."
The city's first try at Housing First, Heartland's $8.9 million, four-story, 60-unit Rethke Terrace, which opened for single chronic and veteran homeless at 715 Rethke Ave. on the East Side in June 2016, also generated a troubling number of police calls but has improved.
A major challenge is identifying a reliable funding stream to pay for support services at Rethke, Tree Lane and future projects, O'Keefe said. The city must resolve problems before proceeding with another Heartland project still under city review at 1202 S. Park St., he said.