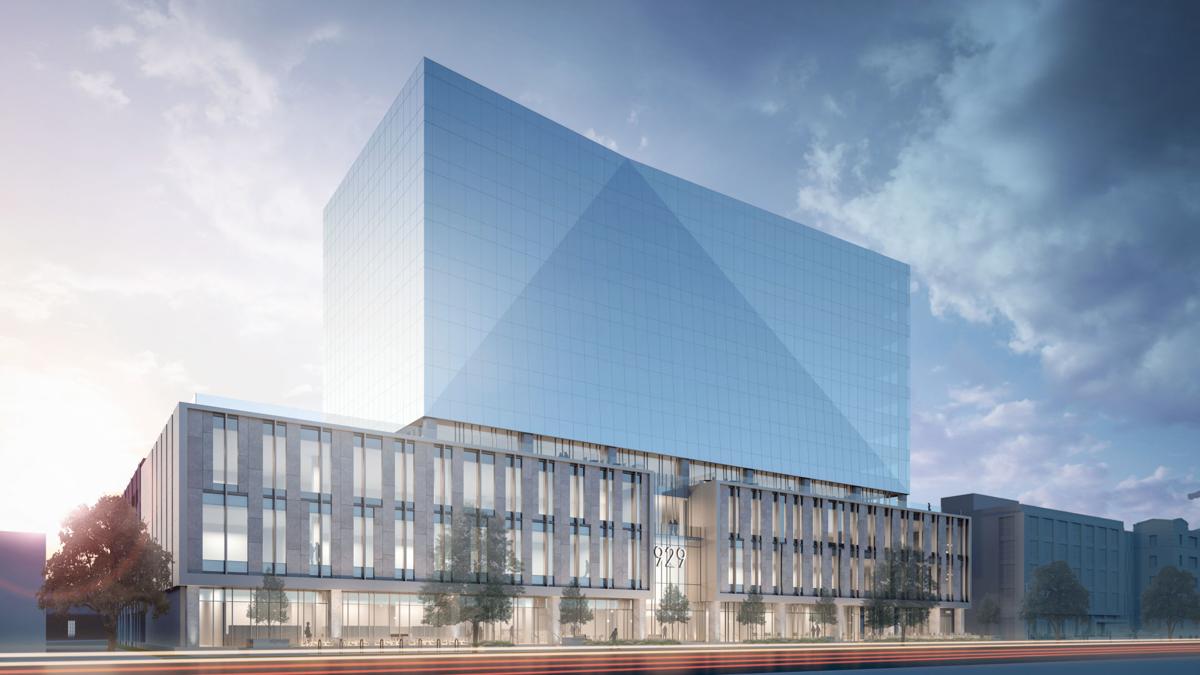 An 11-story mixed-use tower — unique from other Madison developments in that it will be dominated by glass — is coming to the Near East Side.
With plans to complete the project by late November or early December of 2020, the building will have office space, a green roof with trees and grass, a parking structure and commercial space on the first floor. Developer Curt Brink said the commercial space could become a restaurant or bank.
The city Plan Commission on Monday approved plans for the project, which will be located on the 900 block of East Washington Avenue. The decision was postponed on March 25 because of concerns that glare from the tower's glass sides could disrupt drivers, affect people at events at Breese Stevens Field across the street or cause increases in heat.
City officials have considered studies on how shadows from developments could affect the community, but this was the first-ever analysis of the potential impact of reflections from sunlight.
The study was conducted by Rowan Williams Davies & Irwin Inc., an engineering consulting firm that has been involved in more than 100 studies around the world investigating how urban reflections can affect people.
Ryan Danks, an expert on urban reflections and senior engineer at the firm, said the analysis found that glare from the tower will be "typical of any urban building in any urban area."
Danks said there is less than 0.7% of the day when a reflection could get into the eyes of a driver.
In terms of heat damage, Danks said, "We don't see any real risk here."
Two buildings at 945 E. Washington Ave. and 924 E. Main St. will be demolished. The new building will be about 252,600 square feet and will have about 630 parking stalls.
The building is a phase of Brink's Archipelago Village, which includes the recently opened Hotel Indigo.
In addition to the green roof on the fifth floor above the parking structure, there will be a private green roof on the 10th floor facing Breese Stevens Field, with a view of concerts.
Brink also plans to restore a brick facade as a backdrop for a courtyard, a plan that Plan Commission member Bradley Cantrell called "outstanding."
The commission's approval was unanimous, despite some concerns that the glass building could cause birds to crash into it and die.
"I love the concept of a cool glass building like this but I'm concerned about the impact on migratory birds," said commission member Michael Rewey.
Cantrell said an analysis of the impact on wildlife was not requested. Ald. Marsha Rummel, 6th District, said she hopes Brink will look into ways of mitigating the potential damage, such as using patterns that birds can recognize.
But even Rummel and Rewey expressed excitement about the project. Commission members thanked Brink for doing something unique and different.
"I think you've hit a home run on this one," Cantrell said.
Brink said construction on the project should begin in July.
Get Government & Politics updates in your inbox!
Stay up-to-date on the latest in local and national government and political topics with our newsletter.